How To Workout At Home Without Getting Distracted
With a jam-packed schedule, sitting at my desk, and late nights, working out was the last thing I had time for.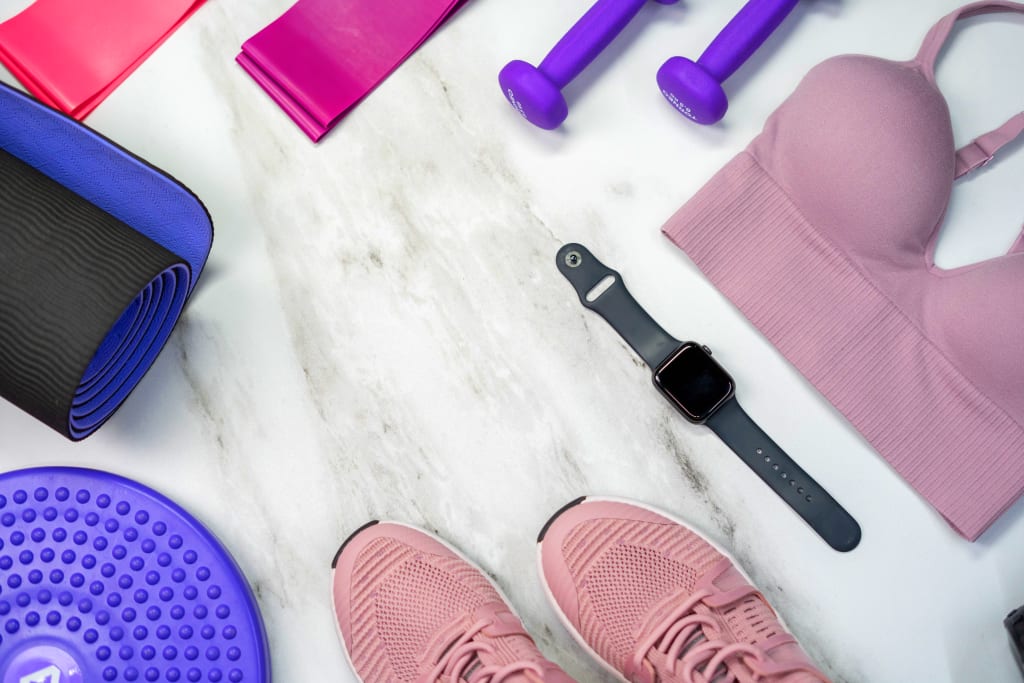 I started quarantine off strong with all of my fitness goals written out and on track, I even hosted a monthly challenge in April and May! In April I focused on abs and in May I created a full body circuit. However, as time went on, I slowly fell off track and ultimately just stopped working out. Now, as a professional dancer, my body was NOT happy with me. I grew tight, stiff, and unmotivated.
My body is used to at least 5-6 days of working out including a combination of in-studio dance training, yoga, and swimming. The older I get, the busier I am which means my workouts suffer. When I started my MBA program at UCLA my time became even more limited because in addition to attending class, I have a whole host of team meetings, team projects, school events, and mandatory training. With this jam-packed schedule, additional hours sitting at my desk, and late nights, working out is the last thing I have time for.
Cue Magic Fitness!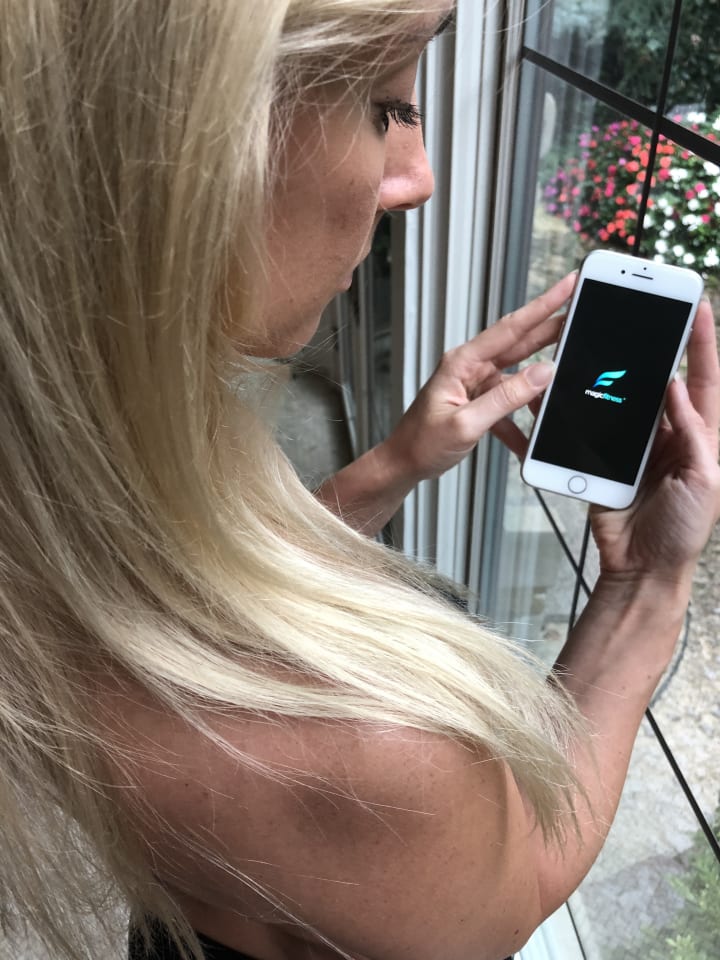 Magic Fitness is an on-demand fitness app that allows users to connect with certified trainers from the comfort of their home for a 1-on-1 workout. The best part is that these are LIVE sessions! One thing I love about going to an in-person class is the live interaction from the instructor. COVID has prevented us from attending group classes, but even before COVID there was always a chance that I would not receive individual attention in class if it was too full or the teacher had friends in the class who received the majority of the corrections. A crowded class and a teacher with favorites will always distract me in class…I end up thinking about where everyone came from/how busy their day was and then how they know the teacher. In these situations, I will sometimes mess up the workout order just to see if the teacher is paying attention (hehe I'm a bit of a rebel).
As a perfectionist and a ballerina, I feed off of the live energy as well as the corrections to ensure my form is correct. Magic Fitness brings all of this together with their live personal training sessions. It is so easy to just log in and select the type of workout I want along with the trainer and the time slot. There are no pre-recorded videos, only personalized live instruction.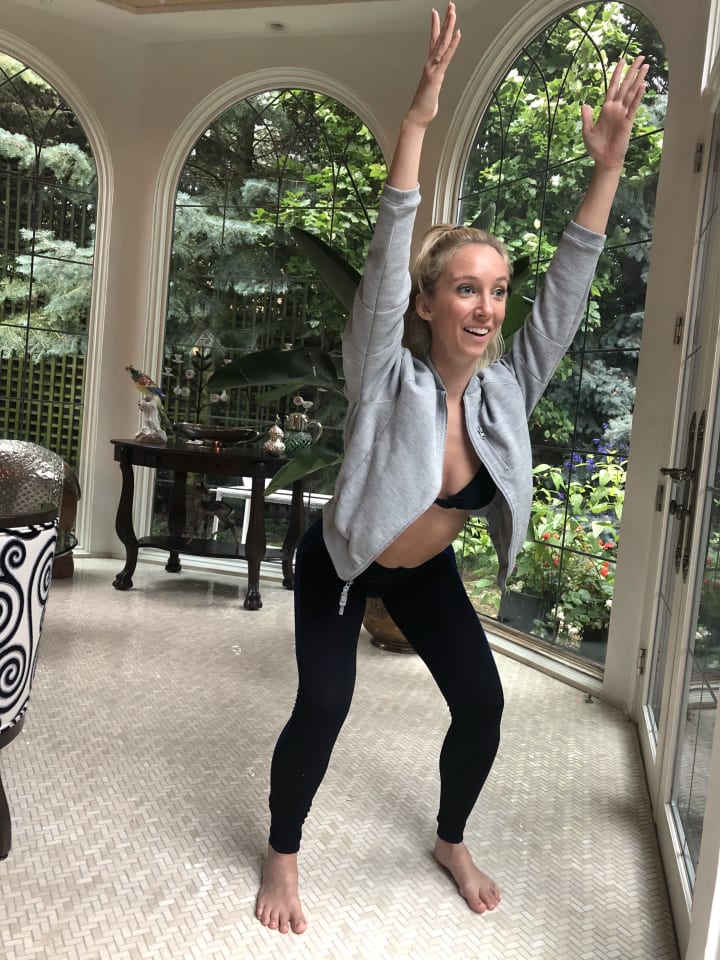 I love having a personal trainer for three main reasons. First, my trainer holds me accountable for the goals I have set for myself. Even if the goal is to do one session per week! In addition to the personal training session, my other goals are to increase my strength and flexibility. As you probably know (from sitting on the couch during COVID for the Law and Order SVU marathons on USA like me), sitting makes you very stiff and reduces strength and flexibility. Through my Magic Fitness functional sessions, I am feeling stronger and more flexible.
The second reason I love working with Magic Fitness personal trainers is because they each push me to work harder and smarter. As a professional athlete, I naturally push myself, but the extra push from my trainers is exactly what I need in my home workouts. There are plenty of distractions when working out at home, but they trainers with Magic Fitness ensure I stay focused and on track. The individual attention and push I get allows me to truly take advantage of my workout every time I sign into the app.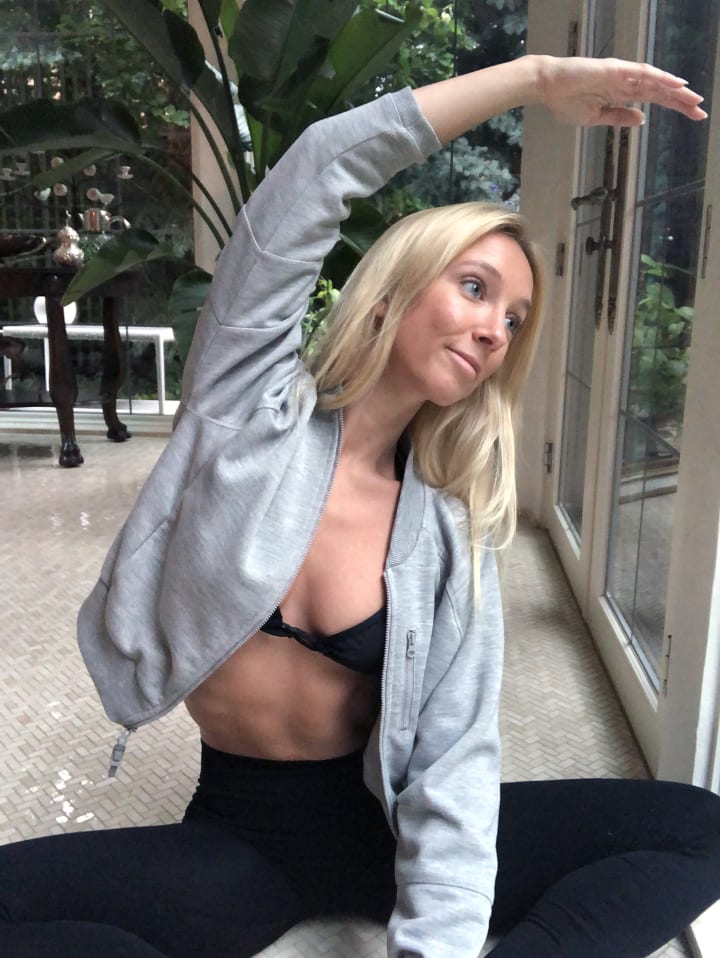 And finally, the Magic Fitness trainers correct my form in every session. Sometimes I just need a slight modification to fully feel the connection in my body and other times I need a full body adjustment to get into the proper non-ballet position. I tend to utilize my ballet positions a lot, but when cross training it is important to pay attention to form in order to target different muscles. In ballet I already use a lot of the smaller in between muscles, but my cross training allows me to target even more in between muscles that help with stability and ultimately my two goals of strength and flexibility. When working with Magic Fitness, the positions use (what we call in ballet) turn out as well as parallel positions. However, because I am so used to using my turned-out positions, I usually need a reminder to put my body into the parallel positions.
An added bonus to having a personal trainer is making a new friend during COVID! While it might be a virtual friend who kicks my booty and makes me sweat, it is a friend I can count on. Unlike a lot of other fitness programs and apps out there, with Magic Fitness you can actually talk to the trainers. I definitely like to talk before, during, and after my workouts so this is a great built in feature for me specifically. The trainers are from all over the world which means the app is available in multiple languages and your new virtual COVID friend could be someone from a city on your bucket list!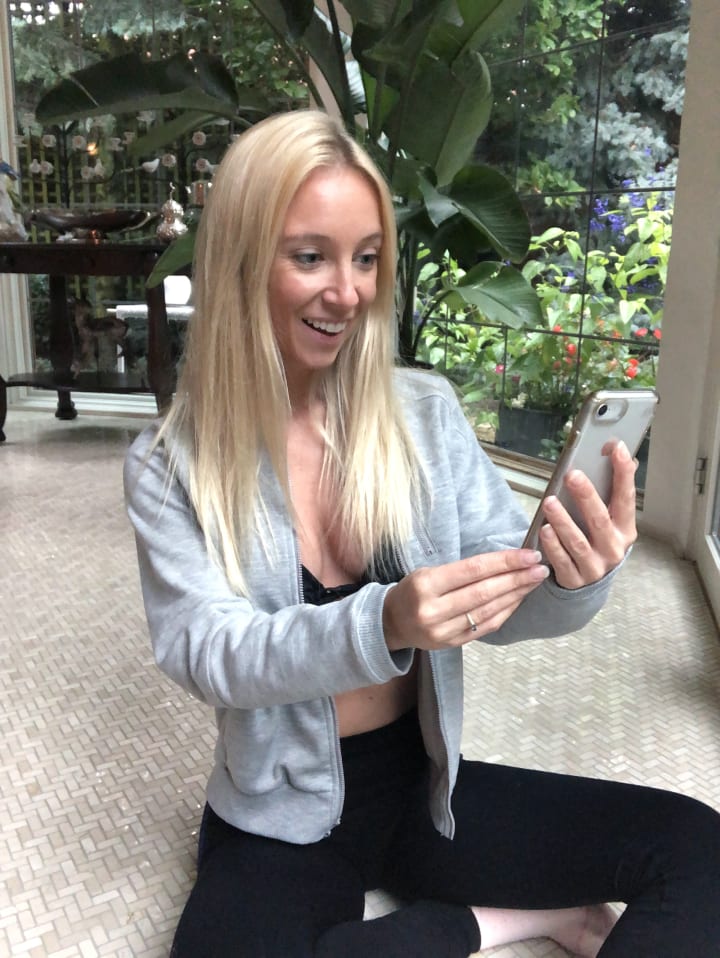 In addition to functional training, Magic Fitness makes working out at home easy because they have different types of training sessions. Some of these include sessions with weights, stretching, HIIT, abs only, legs and glutes only, and yoga workouts. I am able to customize your workout session for what you need that day – maybe it's Monday and I just want an intense legs and glutes workout to prepare me for all of the sitting I will do during the week while working. I don't have kids, but Magic Fitness has a section for kids too!
Thanks to Magic Fitness, I have been able to fit my workouts into my jam-packed work and school schedule while avoiding LA traffic, crowded studios, and most importantly, distractions. The trainers have kept me motivated, held me accountable, and increased my flexibility all from the comfort of my own home.