Clean Eating
Healthy Lunch Ideas for Work
In the middle of the job rush, not everyone's in the mood for fast food. Fortunately, we've compiled a few healthy lunch ideas for work so you can enjoy without feeling guilty.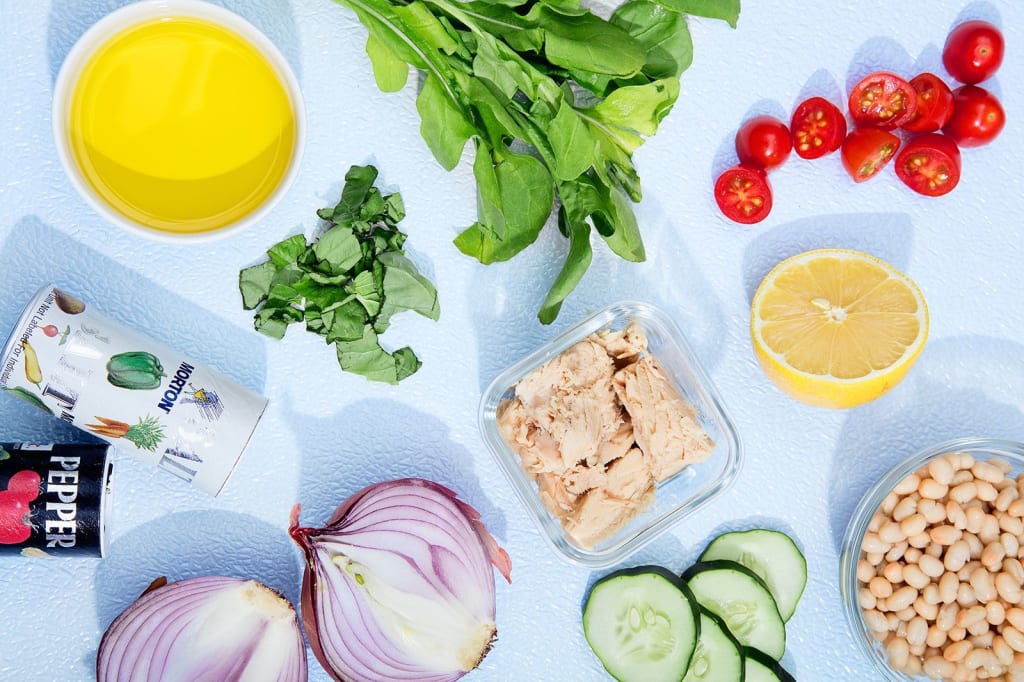 Eating healthy has always and will always be associated as more of a privilege for the financially wealthy, oftentimes something that takes too long to prepare, and may not even taste as good as the other stuff. In actuality, most people don't know how to food shop healthily, or don't own any clean eating cookbooks, but would rather spend the extra dollar at a fast food restaurant, which will only kill your stomach in the long run.
Especially when you're on the clock, finding time to eat and keeping it healthy can be a difficult task. Plus, you'll oftentimes end up wasting time and cash on a crummy sandwich from the corner store, the furthest thing from healthy.
Instead, you should start pre-packing lunches with more healthy additions. Save money, and your tummy, by preparing any one of these healthy lunch ideas for work. It's packing food made fresh, with an assortment of healthy lunch recipes from a variety of food categories, so you're not just eating sweet potatoes each and every day.
Avocado Chicken Salad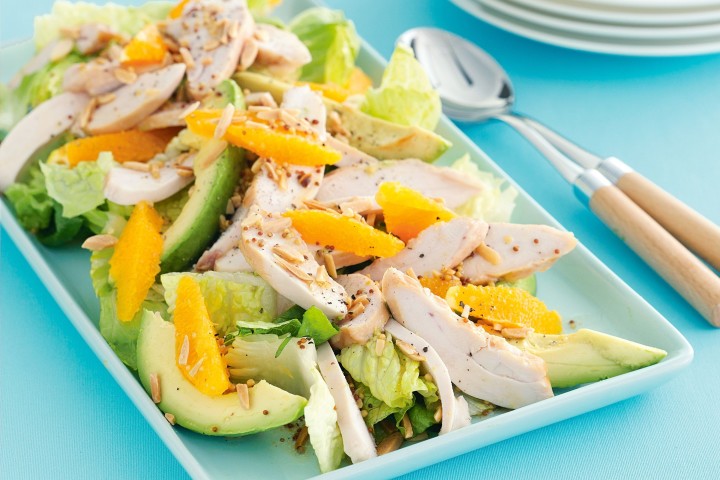 No one loves avocados more than Millennials, but the irresistible taste of an Avocado Chicken Salad during work can clean away all that pent up stress. Even use some clean eating chicken recipes to make the poultry that much better for you. Easily stow in a Ziploc as one of many healthy lunch ideas for work. It's one of many creative ways to eat avocado, which can be replaced for practically anything that utilizes butter.
It's so easy to make, it only takes a few light ingredients for preparation: one fourth avocado, 2 tablespoons of plain yogurt (Greek, if you really want to be healthy), three fourths cup of shredded chicken, one whole wheat English muffin, two slices of tomato, and a handful of either lettuce or sunflower sprouts.
Taco Salad (in a Jar)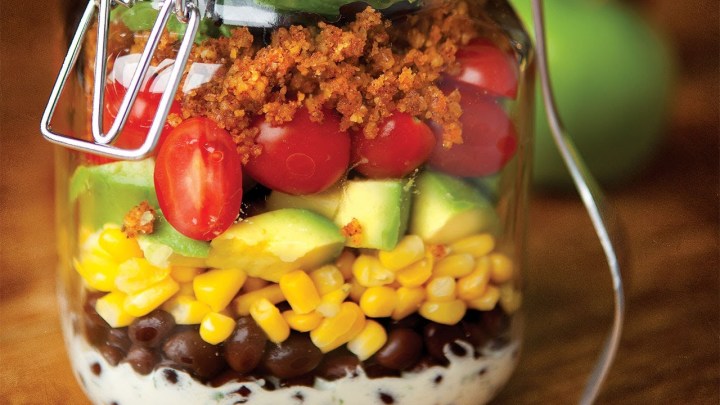 We thought this was not only such a fun and tasty addition to the healthy lunch ideas for work, but it also looks so dazzling, too! Crafted inside any type of mason jar, this salad will surely be your next lunch obsession, simply because you can eat it anywhere.
The Taco Salad (in a jar) takes a simple recipe of half pound ground turkey, half cup mixture of whole grain tortilla chips, shredded cheddar cheese and salsa, 3 cups of chopped romaine lettuce, 1 cup halved cherry tomatoes, topped with seasonings of cumin, salt, garlic and chili powder.
Crunchy Peanut Butter Wraps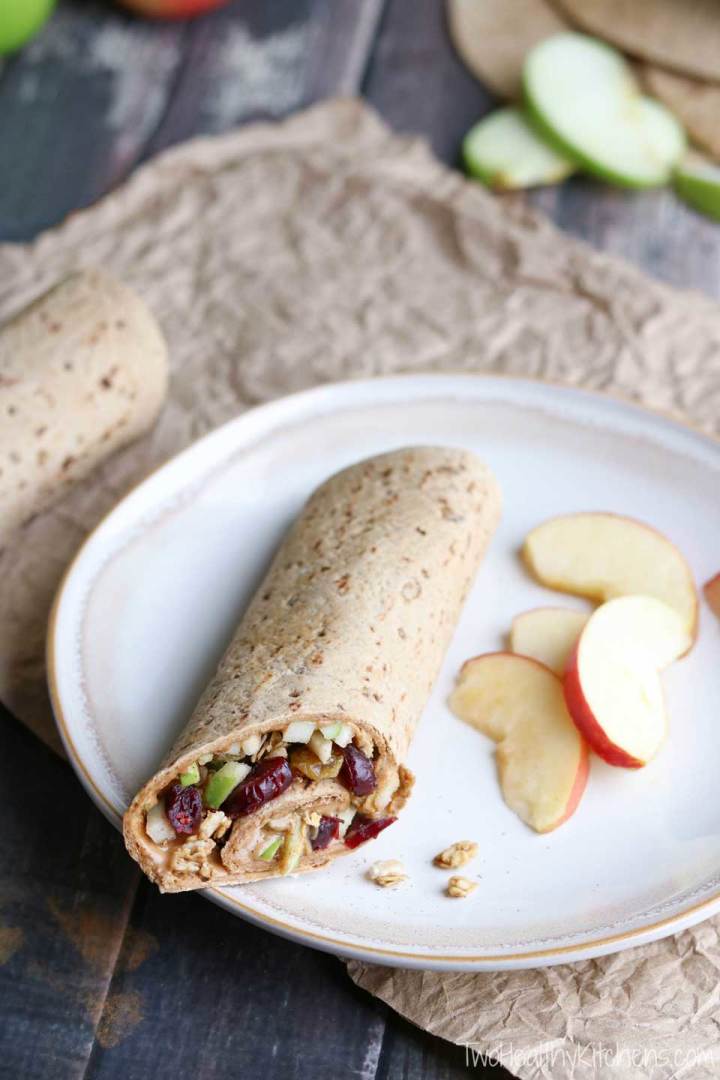 If you loved, more than any other type of food, your mother's lovingly made PBnJs, then these Crunchy Peanut Butter Wraps will be making your mouth water even in the boardroom. As one of the best healthy lunch ideas for work, this sandwich idea takes no longer than fifteen minutes and tastes delicious, too.
To make the Crunchy Peanut Butter Wraps, simply spread one third cup of peanut butter over four individual flour tortillas, then warm for 10 minutes, before sprinkling a cup of chopped apples, and a quarter cup of oats and granola cereal.
Pear Walnut Sandwich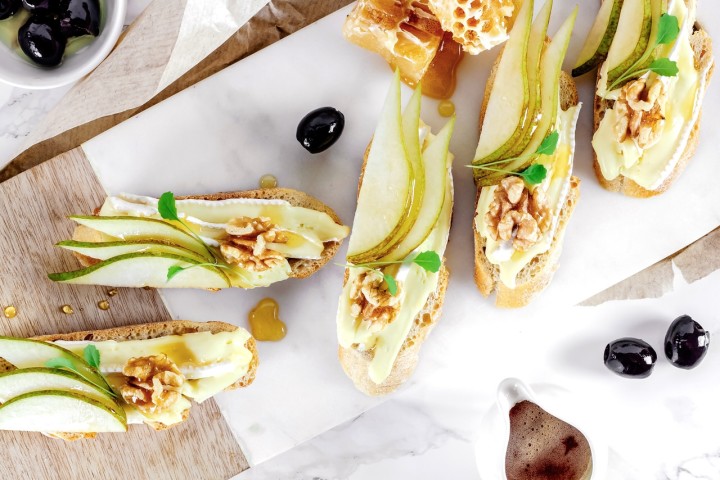 The thing with healthy foods is that they tend to blend a host of varying delectables into one awesome food pairing, like pears and walnuts in a sandwich. Who thinks of that? Whoever it was, this chef made one of the easiest healthy lunch ideas for work, a Pear Walnut Sandwich.
Take 4 ounces of light cream cheese and spread over 8 slices of toasted cinnamon-raisin bread, then sprinkle 2 tablespoons of toasted walnuts, 2 thinly sliced pears and 1 cup of alfalfa sprouts over the spread for an irresistibly healthy lunch.
Vegan Buddha Bowl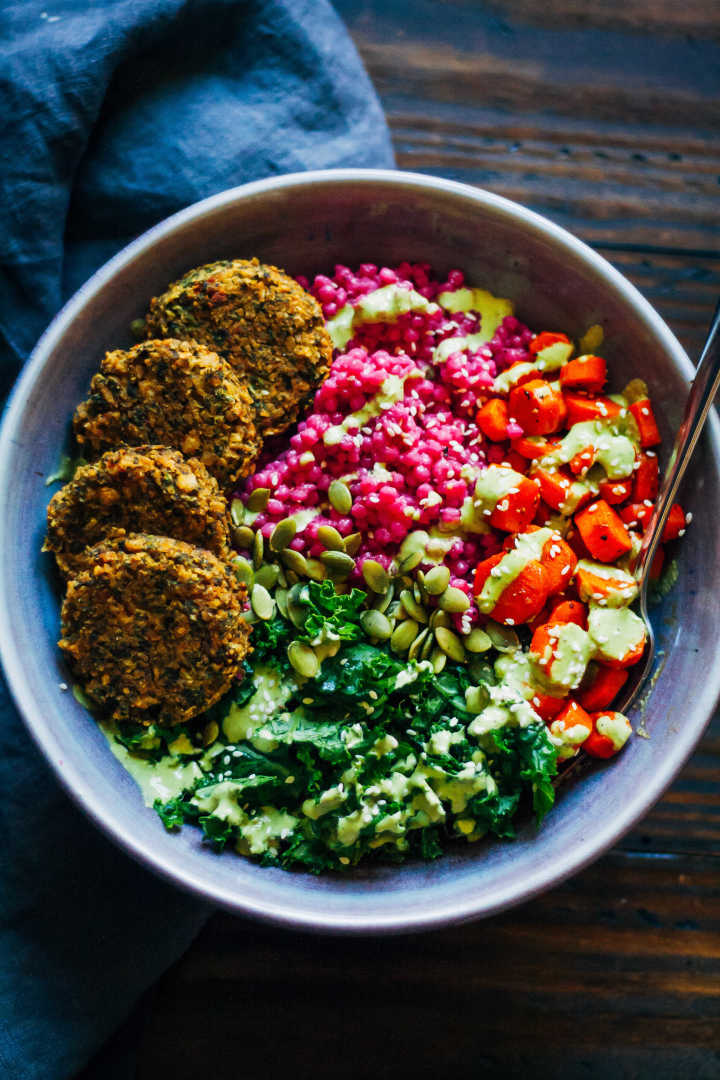 You don't have to be vegan—or Buddhist, for that matter—to like this addition of healthy lunch ideas for work. It's got all the good stuff, and still tastes like an award-winning dish every time.
The Vegan Buddha Bowl utilizes delightful ingredients, such as 1 medium sweet potato cut into chunks, 3 tablespoons of olive oil, 2 cups of cooked quinoa, one 15 ounce can of chickpeas, a tablespoon of lemon juice, and 1 avocado.
Mediterranean Wraps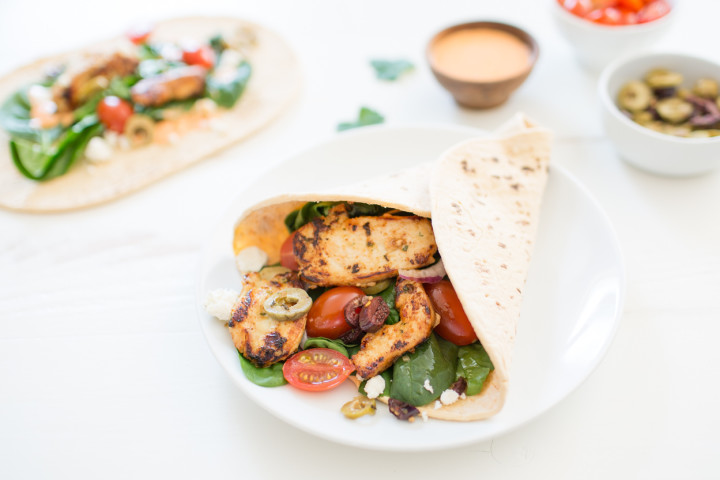 Wraps are a great way to save money and pack a healthy lunch, without it tasting like healthy food. Specifically, the Mediterranean Wrap is one of the more popular of healthy lunch ideas for work, because it offers a twist on the everyday mundane chicken salad.
The recipe takes 1 cup of chopped parsley, 1 pound of chicken tenders, 1 medium tomato, 1 cup chopped cucumber, 4 spinach wraps (or tortillas), a third cup of couscous, and 2 teaspoons of minced garlic. It's already making me hungry for some more Mediterranean cuisine.
Chicken and Asparagus Lemon Stir-Fry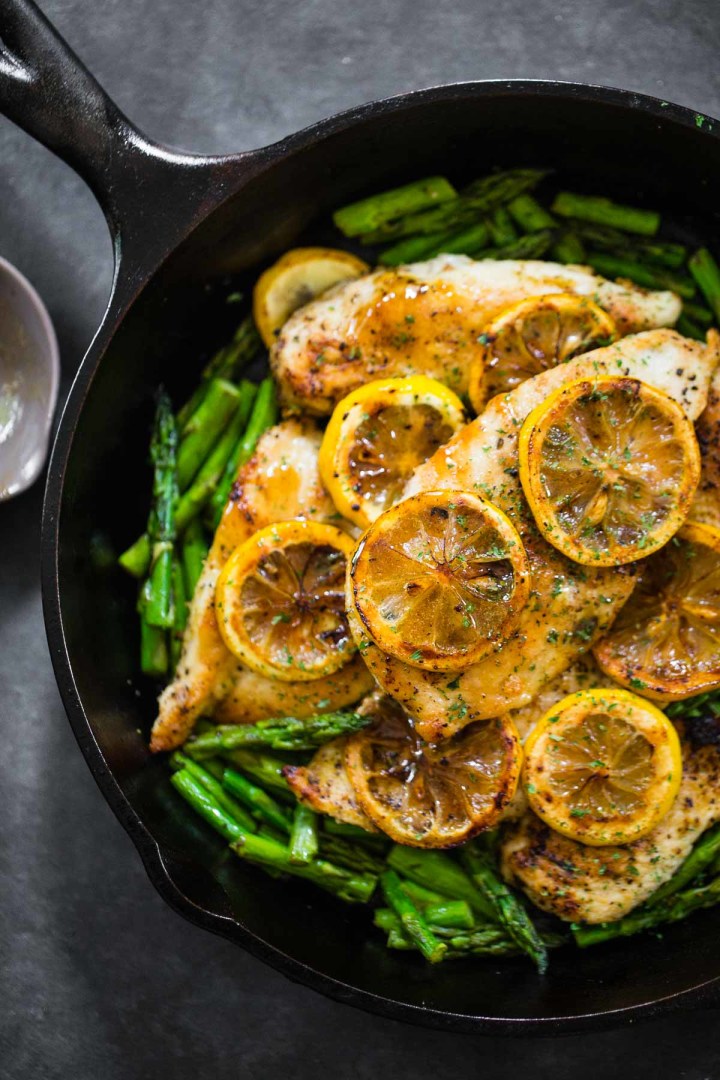 For more of a full an healthy meal, this Chicken and Asparagus Lemon Stir-Fry brings the healthy lunch ideas for work to a whole new level. Before tossing in the Tupperware container for your afternoon surprise, you'll have to chef it up first.
Ingredients include 11 pounds of chicken breast, 1 tablespoon of canola oil, 1 bunch of asparagus, 6 cloves of garlic, a tablespoon of garlic, 3 tablespoons of lemon juice, plus the mixed 2 tablespoons of cornstarch, water, chicken broth, and soy sauce. That list already sounds pretty tasty.
BLT Cups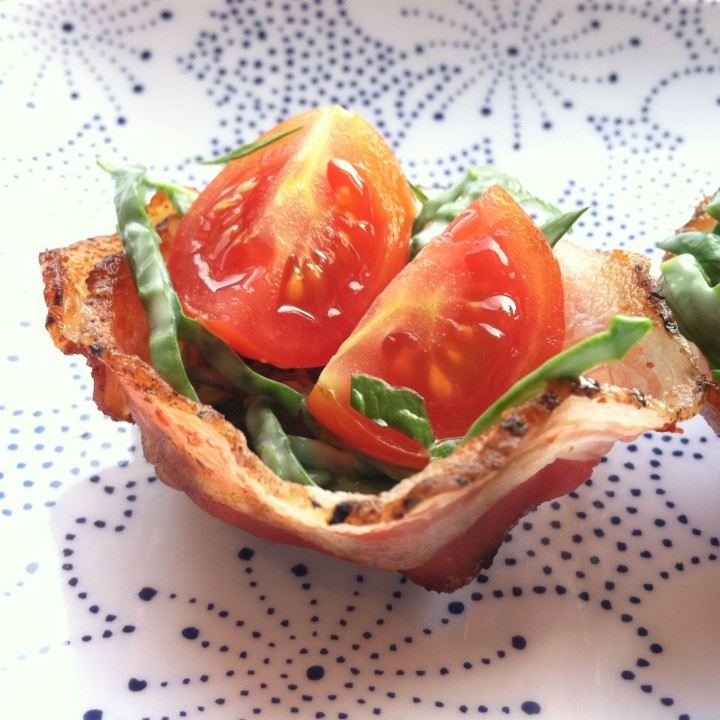 For a cute addition to this list of healthy lunch ideas for work, the interesting BLT Cups changes the way we experience traditional sandwich delicatessens. In many ways, this awesome recipe is even better than the world renowned food of its past.
Grab a cup or mason jar to craft this ingenious packing lunch, then add 3 tablespoons of mayonnaise, 1 tablespoon of fat-free milk, a half teaspoon of lemon zest, 1 clove of garlic, 3 cups chopped lettuce, 1 cup cherry tomatoes, 4 whole wheat croutons, and top with 2 slices of turkey bacon.
Kale, Spinach, and Pear Smoothie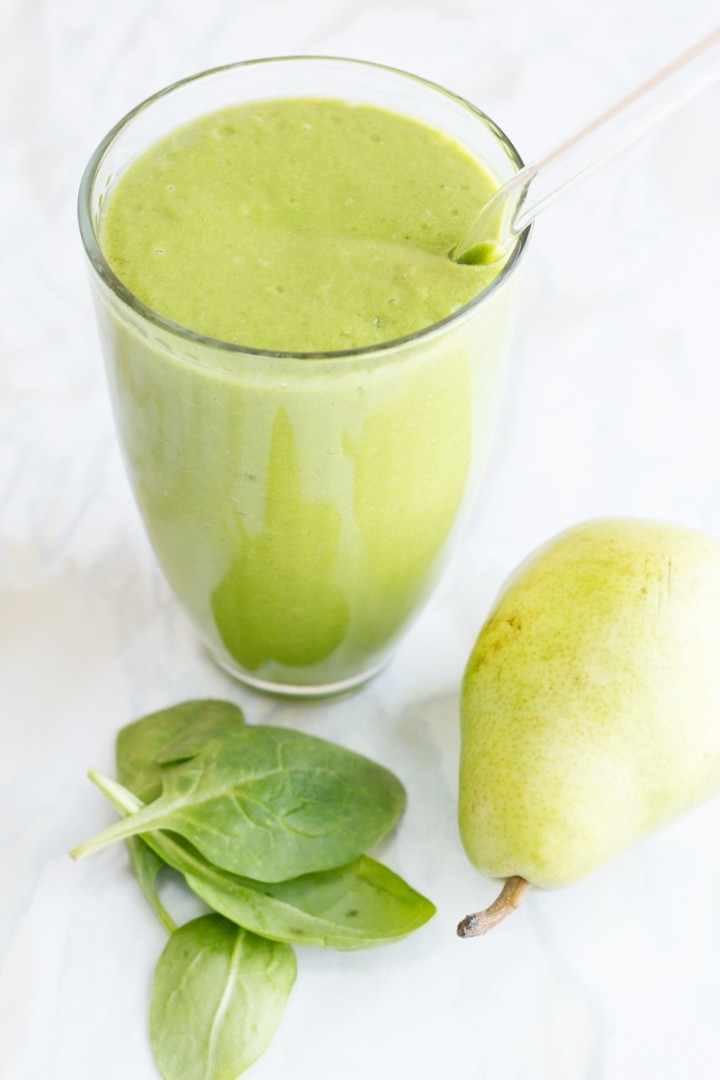 If you're just not in the mood to eat something, or if you have one too many meetings to attend to on one day, then try this twist on the healthy lunch ideas for work: a Kale, Spinach, and Pear Smoothie.
Easy enough, blend together 1 cup of spinach leaves, 1 cup of chopped kale leaves, half of a pair, 1 frozen banana, 1 half cups of almond milk, plus a tablespoon of honey. Make sure finished product is smooth as silk, and your very own health smoothie is yours.
Spicy Ramen Cup of Noodles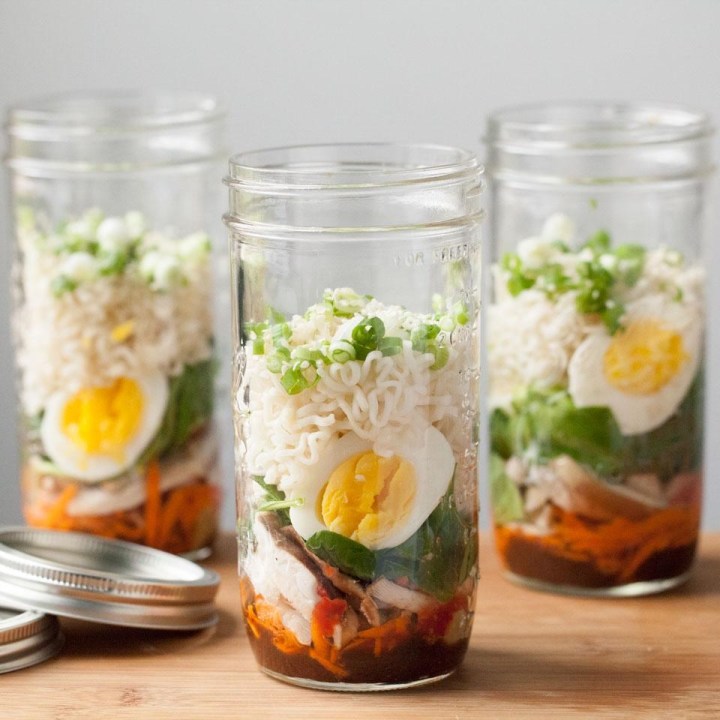 Though you might not be in college anymore, and don't need the dollar a bag ramen noodles that made all nighters an actual treat to enjoy, this healthy lunch recipe spices it up for an even better tasting meal.
The ingredients for the Spicy Ramen Cup of Noodles includes 3 hard boiled eggs, 3 tablespoons of scallions, 3 cups of hot water, 1 half cups of ramen noodles and baby spinach, plus 1 half teaspoons of white miso, chile-garlic sauce, and grated ginger. Add some mushrooms, and you got yourself one of the most nostalgic healthy lunch ideas for work.
Tijuana Torta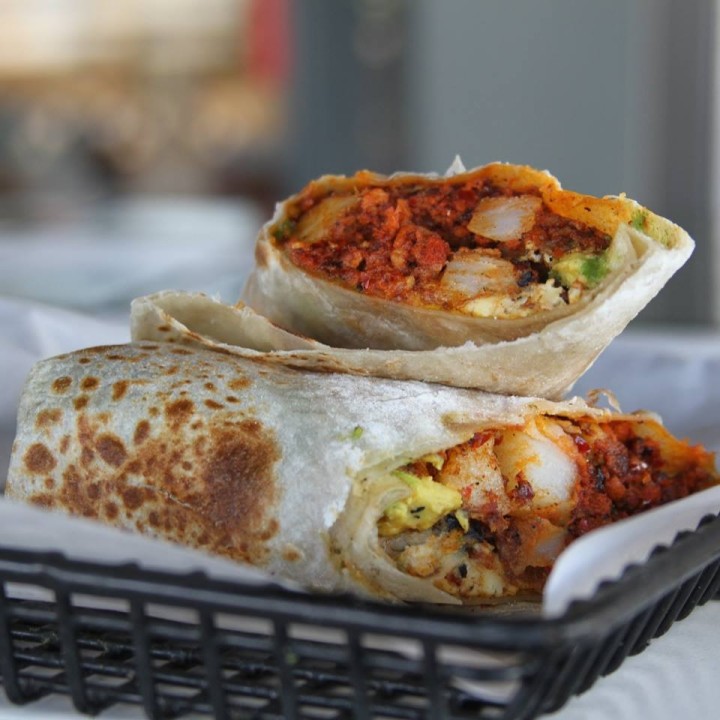 Think of this more as a burrito, rather than a sandwich. In fact, it's a healthy kind of burrito that takes no longer than 25 minutes to craft, and it's as tasty as it's name.
To try this Tijuana Torta, grab one can of black beans, half teaspoon of ground cumin, 3 tablespoons of salsa, 1 tablespoon of jalapeños, 2 tablespoons of minced onion, 1 avocado, some shredded green garbage, plus 1 baguette.
Pizza Lettuce Wraps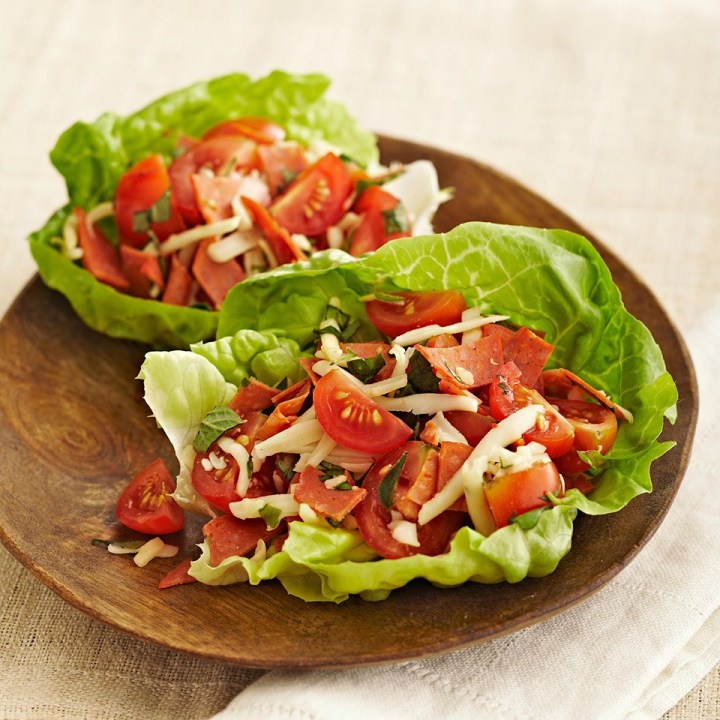 That's right, somehow pizza made it on this list of healthy lunch ideas for work. Don't worry, though, it's surprisingly a healthy form of pizza that makes this meal that much more fun and enjoyable.
The Pizza Lettuce Wraps use 8 large lettuce leaves as the 'plate,' then put inside of them 3 ounces of shredded mozzarella cheese, 1 ounce of turkey pepperoni, a quarter cup of basil, plus a tablespoon of basil. Once compiled, wrap your lettuce up and place in plastic bags for a healthy lunch option.
Springtime Minestrone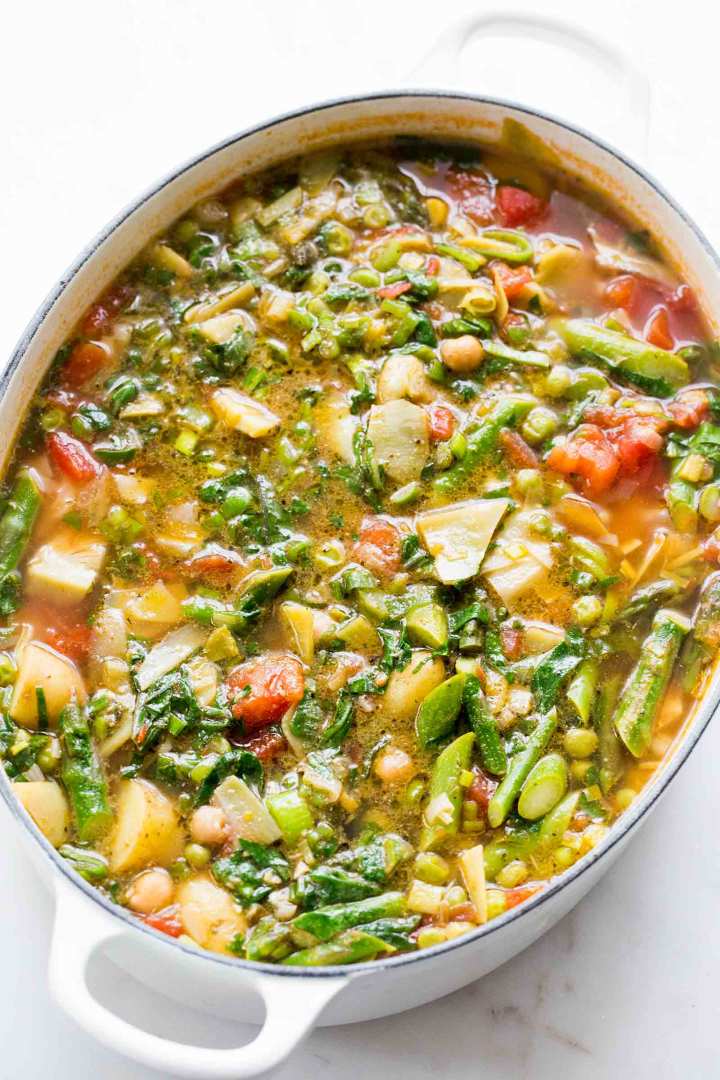 It might not be springtime, but this healthy lunch idea is an exceptionally tasty addition and doesn't take longer than twenty minutes to prepare. Perfect for the office, this Springtime Minestrone is one of the best healthy lunch ideas for work.
Get it today by combining 200 grams of mixed green vegetables, 700 milliliters of hot vegetable stock, 140 grams of cooked pasta, 3 tablespoons of green pesto, and 215 grams of butter beans. Within 5 minutes, your fully prepared and healthy lunchtime food is your to enjoy.