Foods That Could Be Speeding Up Brain Aging, Per Science
This is for you!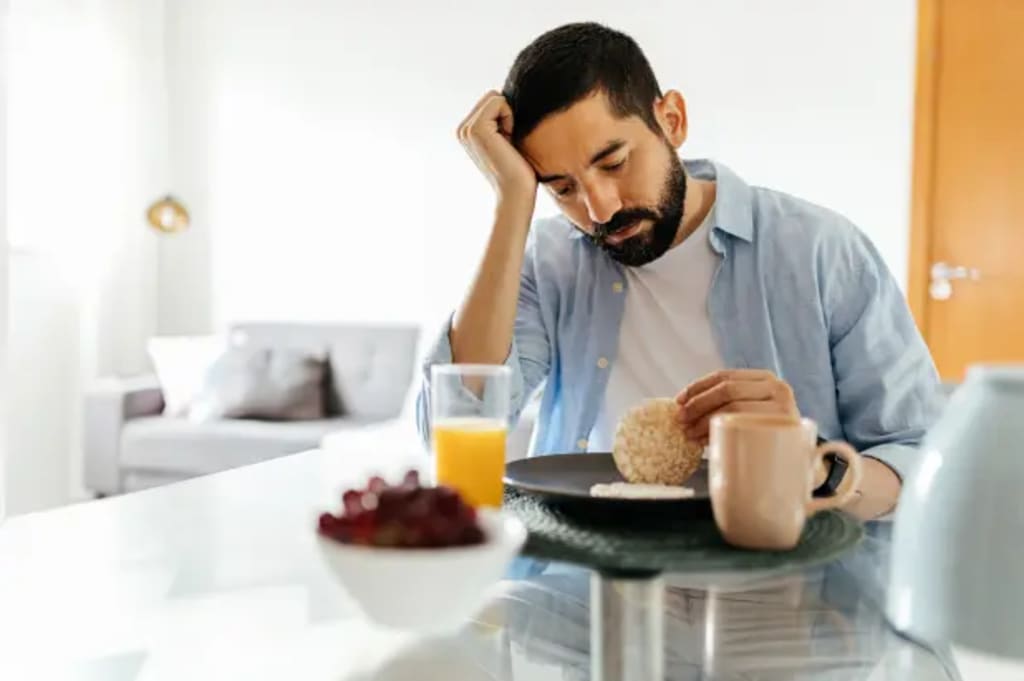 We all forget people's names, misplace our keys, and leave our phones behind. It can be challenging to determine whether your forgetfulness is a temporary sign of living a crazy modern life or if your occasional brain fog is actually a sign of your brain aging faster than you might expect it to. This is because occasional brain fog is so common and has so many potential triggers (lack of sleep, stress, medications, depression, etc.).
You should keep in mind that your eating habits over time may hasten memory loss and other signs of declining cognitive function that are linked to aging of the brain in order to assist you stay mentally sharp.
Although there is still much to understand about the various types and origins of dementia as well as the mechanisms underlying the anomalies that distinguish Alzheimer's disease, mounting evidence points to the crucial role that nutrition may play in these conditions.
Uma Naidoo, MD, a nutritional psychiatrist and professional chef who serves as the director of Nutritional and Lifestyle Psychiatry at Massachusetts General Hospital, asserts that "what we eat affects more than just our bodies; it also affects our brain."
Your brain won't cook if you eat a serving of fries. Over time, consistent consumption of those unhealthy foods may impair your cognitive function just as it may raise your risk of developing other aging-related diseases including heart disease, type 2 diabetes, and cancer.
Let's go over the categories of foods that are bad for our health and the science that supports their risks.
1 Too much red meat
The relationship between the brain and the gut is one way that diet affects cognitive performance. According to science, an unbalanced microbiota can affect the chemistry of our brain, particularly neurochemicals like noradrenaline, serotonin, and dopamine that affect learning and memory.
Trimethylamine N-oxide (TMAO), a byproduct of gut bacteria metabolism, has been linked to increased amounts of red meat consumption, according to a study published in the European Heart Journal. High TMAO concentrations may increase the risk of stroke and heart attack.
Chronic inflammation, particularly brain inflammation, which may alter blood flow to the brain, is also associated with an unhealthy microbiota. Dr. Naidoo states in her book This is Your Brain on Food that "changes in gut bacteria may also increase amyloid deposition, ultimately leading to Alzheimer's disease."
2.Cane Sugar and High-Fructose Corn Syrup
Cane sugar and high-fructose corn syrup (HFCS), the low-cost liquid sweetener that food producers add to processed goods to improve the flavor and keep us eating them, both contain fructose, the sugar found in nutritious fruit. In our food supply, cane sugar and HFCS are so pervasive (found in soft drinks, candies, condiments, salad dressings, canned soups, baked goods, bread loaves, and other processed foods), they pose a serious risk to the brain over time if consumed in excess.
According to the US Department of Agriculture, a typical American consumes 35 pounds of HFCS and 47 pounds of cane sugar annually. It's too sweet, that. Studies on rodents indicate that consuming large amounts of fructose may affect the way that brain cells communicate with one another, resulting in memory loss and impairing learning. According to UCLA researcher Fernando Gomez-Pinilla, PhD, the findings "indicate that consuming a high-fructose diet over the long term impairs your brain's ability to retain and remember information."
3.Ultra-Processed Foods
Count how many boxes or cans you open throughout the day. It might open your eyes. A recent study found that executive skills like multitasking and memory degrade more quickly in people who consume more than 20% of their daily calories from ultra-processed foods.
According to the study, men and women who consumed the most ultra-processed meals experienced a 28% faster deterioration in memory, attention, verbal fluency, visual/spacial ability, and executive function than those who consumed the least quantity of these foods. Premade frozen foods, potato chips and pretzels, ice cream, store-bought bread, pastries, cake mixes, cereals, packaged snack items, and more are examples of highly processed foo
4. Fried Foods
The most ultra-processed meals on the earth include fried dishes like French fries, fried chicken, fried jalapeno poppers, batter-dipped deep-fried Oreo cookies, fried okra, and others. They are also among the most inflammatory meals you can consume, which raises a potential explanation for the findings of a significant study including more than 18,000 individuals from the "stroke belt," a region of the Southeast where "southern-fried" cookery is popular.
Other research have revealed a strong link between fried foods and blood vessel inflammation. This one showed that people who consumed the most fried foods in their diets performed the worst on tests of memory and cognition (published in the Journal of Nutritional Science).
Reader insights
Be the first to share your insights about this piece.
Add your insights