Fitness Photographer Ludwig Araujo
Fitness Photographer Ludwig Araujo makes working out look sexy. 
Ludwig Araujo is a fitness, fashion, and wedding photographer in the NYC area. His unique expertise in capturing human movement has set him apart from other photographers in his field. As a fitness photographer, Araujo showcases the inner and outer beauty a fitness model has to share in front of the camera, allowing his audience to see that drive, physique, and perspiration can be an inspiration for us all.
In this exclusive interview with Longevity, Araujo reveals the ins and outs of his fitness photography passion. And yes, there is baby oil gel involved.
Longevity: What lead you to a career in fitness photography? Any inspirations along the way?
Ludwig Araujo: It actually happened by accident. I started by shooting fashion for friends who had started their own clothing line. Then one day, about four years ago, a friend of mine – who was a bikini fitness competitor – asked if I could take a pictures of her in the gym. I agreed to do it because it was a new challenge for me. Afterwards, I joined Facebook for the first time and started sharing some of those images. One thing lead to another and other competitors started to reach out to me. I really never set out to be a fitness photographer.
If you could photograph any person, who would it be, and why?
The Rock has been an icon in the fitness industry for many years. I would love to shoot him simply because I think the shoot would be a blast. The man is the hardest working person in show business and he seems to have a lot of fun doing it.
What is your favorite Olympic sport?
My favorite Olympic sport to watch is snowboarding during the Winter Olympics. I've been a fan of snowboarding for a long time. One day, I hope to capture some images on the mountain with those awesome athletes.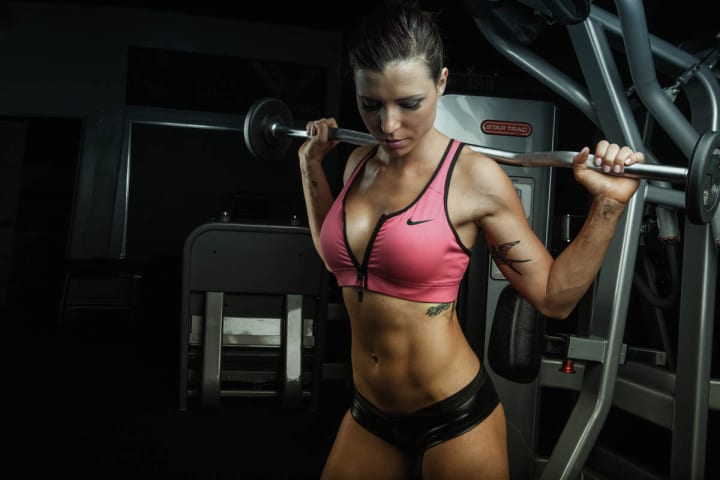 What are some of the weirdest positions you have had to photograph someone in?
Most of the time the athletes that I shoot are doing basic workouts. But I have photographed athletes hanging upside down from boxing bags. Trust me, it looks easier than it is. It takes a lot of core and leg strength to keep from falling off. I have also photographed a Bodybuilder bench pressing a monster truck tire – that was pretty impressive.
Have you ever modeled in front of the camera yourself?
(Laughs) Yes. Back in college I had dreams of modeling; it was very short lived. A friend of mine (who was actually a model) and I went to NYC from Rutgers University to get some pictures done for our portfolio. It was my first and only time ever modeling in front of the camera. I still have an envelope filled with those headshots that were taken of me...and nobody will ever see them.
Do you find it intimidating to be around such physically fit people? Or does it inspire you to work out more?
Every once in awhile I catch myself sucking in my stomach when I shoot the amazing physiques I – by trade – am surrounded by. It definitely keeps me motivated to stay in shape and eat healthy. I never want to be the person in the room lacking energy. I've also learned a lot from my clients: different tips, ideas on foods to eat, and exercises to take my training to the next level.
Describe your ideal shoot.
I love exploring new places. My favorite shoots typically involve trespassing into abandoned warehouses or buildings...I once gained access to an old abandoned hospital that resembled something straight out of a horror film. Those are the most fun to explore. The best scenario to shoot is to have a great physique paired with an amazing location as the backdrop. Grungy, edgy, distressed, hardcore.. that's my style.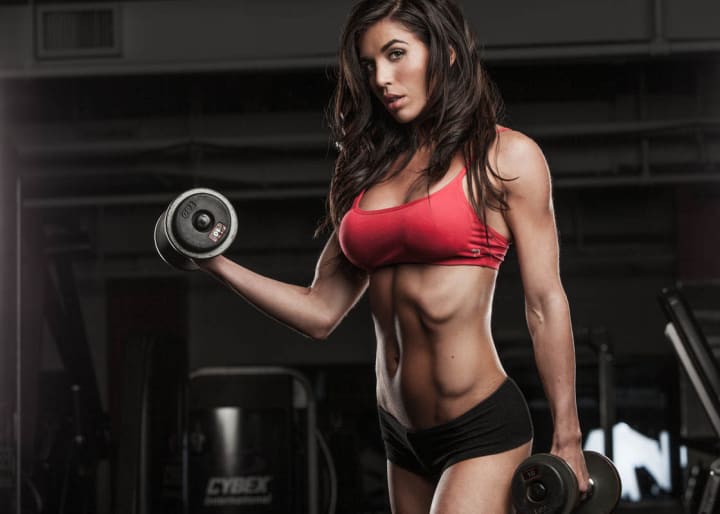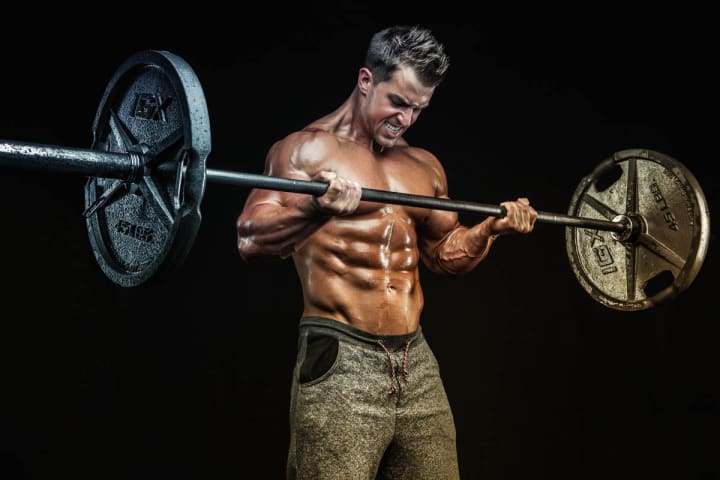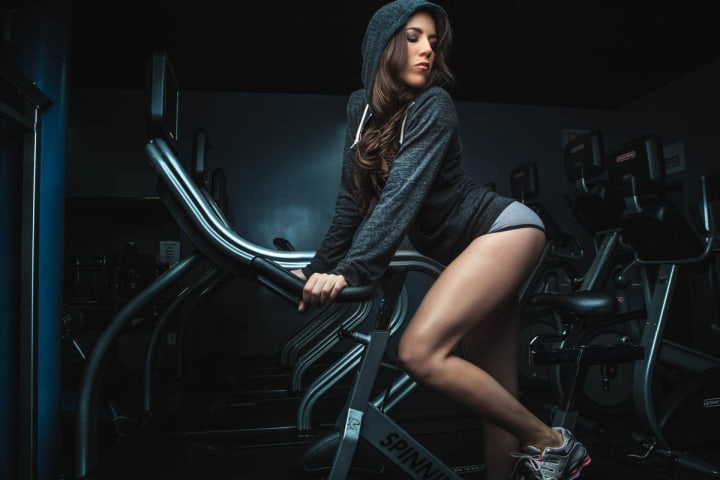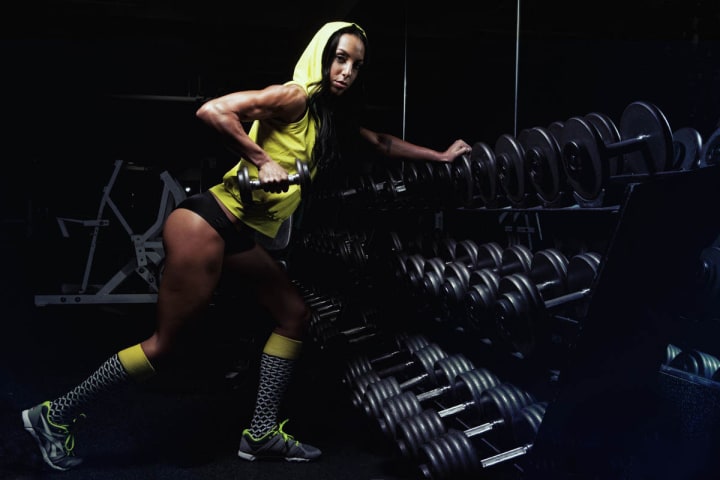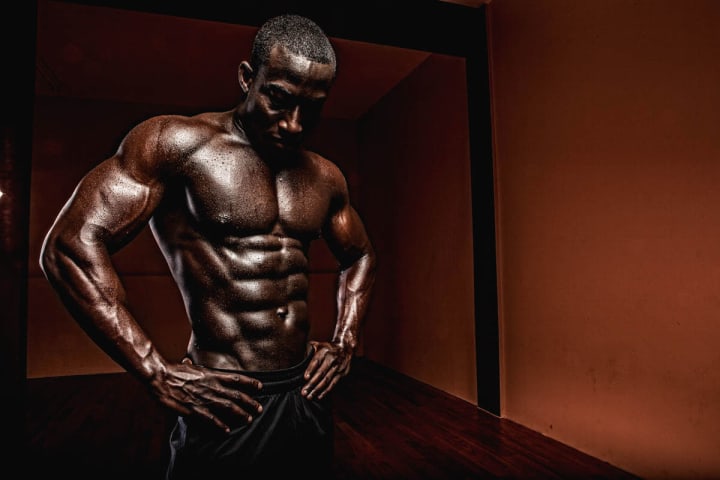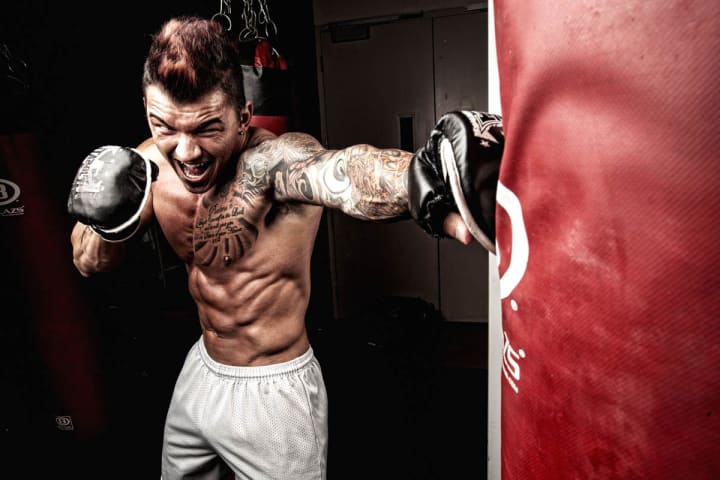 Do you lather your clients in baby oil?
I prefer Baby Oil Gel, but I have been known to use Pam cooking spray. However, I never do any lathering ...clients apply to themselves unless I have an assistant.
What is the most exotic place you have photographed someone in?
I once had a client 50 feet out in the Caribbean Ocean off of the coast of Jamaica. I was chest deep in water with my expensive camera hoping and praying I didn't take the wrong step. Other than that, it has been pretty smooth sailing.
Spray tan or natural tan?
Natural all the way. There's nothing worse than having to edit a bad spray tan.