Fitness In The New Normal
How to Stay Fit While Staying Home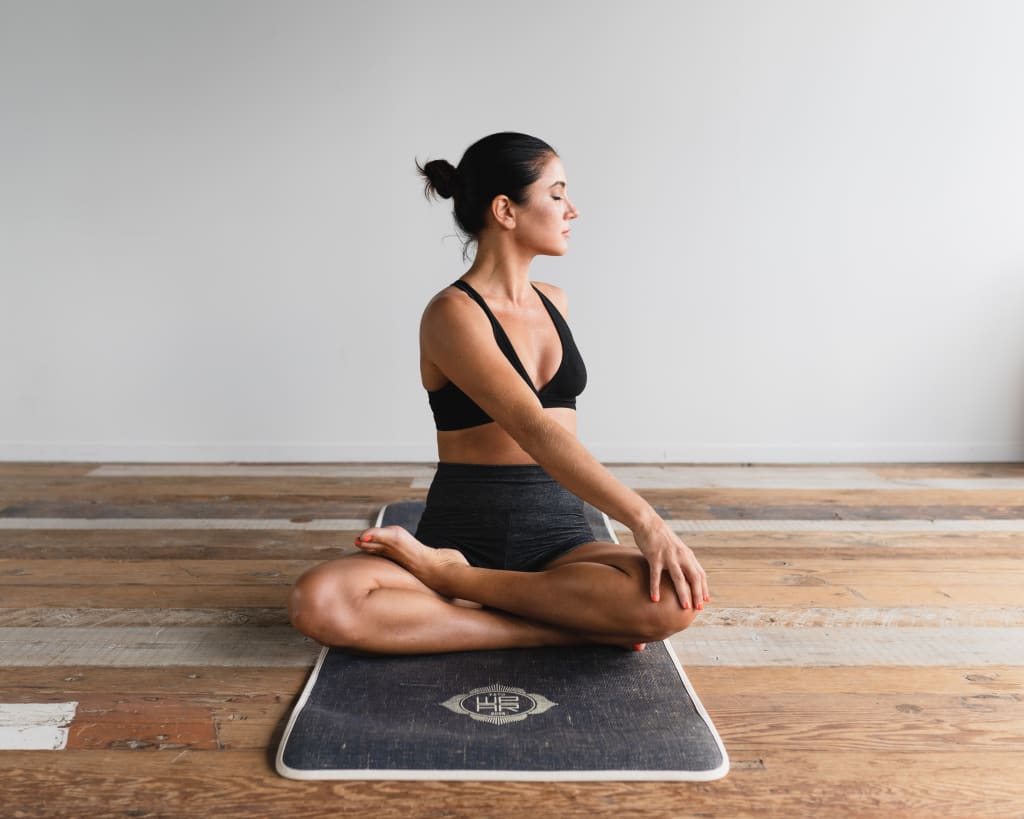 Stretching is important in your daily workout
Most of us have experienced a change in our entire lives over the past few months. We are now forced to stay home, work from home and figure out ways to survive doing so. With this "new normal", some of us have not been able to stick to a fitness plan as public gyms are closed. Some gyms that offer classes have been able to offer them virtually. What do you do if you belong to a regular gym with machines and no classes?
There are steps you can take to continue fitness training at home. Gather any fitness equipment you may have (weights, resistance bands, weight bar, yoga mat) and find an area of your home where you can workout using this equipment. If you do not have any equipment, here are some substitutes you probably have at home:
. use a towel or small blanket as a mat
. a broom is a good substitute for bars you use in the gym
. grab some frozen water bottles or canned veggies to use as weights
. use a wall to help you do some mat type exercises
There are many exercises that can be done with things around your home. On the wall you can slide up and down to do hip and leg exercises. You can also lay on floor near wall and use the wall to help you lift your legs off the floor. The broom can serve as a weight lifting bar and also can be used to do abs using it as a kayak oar while sitting on your mat. Frozen water bottles or canned veggies can be used as weights. I have even used a think headband as a resistance band for doing leg lifts. You need to think outside the box when limited to what supplies you have at home to use. We certainly have learned this in the pandemic.
Be creative. There are many ways to keep fit during this time. Doing so can relieve some of your anxiety. In addition to working out at home, take a morning walk. Use your Apple Watch or Fitbit to track your steps. Start off with a small daily goal of 5,000 steps and work your way back up to 10,000+ steps a day.
Exercising while social distancing during this pandemic will increase your energy level and overall mental well-being. There are many groups on Facebook and Instagram where you can share exercise and fitness tips, as well as healthy recipes to keep you motivated. For those of us that rely on a gym partner, having these virtual groups is very helpful and necessary.
Another suggestion, if your gym does not provide virtual classes, is to scan YouTube for yoga classes, weight training and abs, Pilates, body sculpting and even fun classes like Zumba. Decide on a time of day that you will dedicate to your fitness needs. If you are working from home try to fit in 45 minutes before work or right after work before starting to make dinner. Make a point of dragging yourself away from your computer or phone if you decide to do it this way. Personally, I have a cup of coffee at least an hour before I begin working at home and plan my schedule. I then retreat to my "homemade gym" and do not go back to any other room in house until I am done.
This has been a time of frustration and change for all of us. We have had to adapt to a new normal. It is easy for us to neglect our health while trying to survive each day. Remember the key to staying healthy is to eat right and exercise. Hopefully, one day soon we will be able to go back to our normal lives and see our friends at the gym as we rejoin the outside world. Stay safe and be well.
fitness
About the author
I am an elementary educator and freelance writer. I enjoy writing about education, health and fitness and every day life issues. You can find my writing at egallagher.contently.com and my blog, Just Me, https://egallagher713.wordpress.com
Reader insights
Be the first to share your insights about this piece.
Add your insights