Empowering Fit Women to Follow on Instagram
These empowered fit women will give you all the motivation and inspiration you need to lead a healthy lifestyle.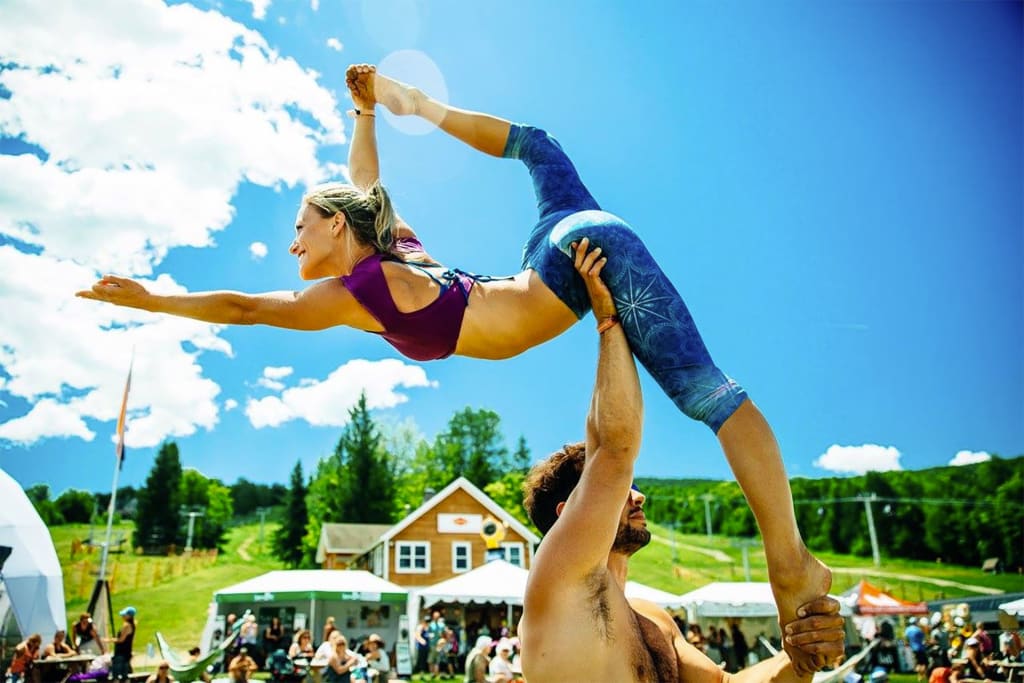 While there's nothing wrong with mindlessly scanning through Instagram pics of puppies, your friend's pool party or some sexy guy lying on a bed, unless your life seems pointless. There has to be more that social media can offer. We started thinking: Why not search for something a little more motivational during all that wasted time? We've discovered that the power of a simple swipe of the finger can also introduce us to major motivation. Instagram offers thousands of women who are trainers, dancers, yogis and athletes who actively post with their main focus, to spread the word on living a mindful and healthy lifestyle. Thanks to these empowered fit women on Instagram they have inspired and encouraged us on a daily basis to be more mindful of our bodies and hit the gym, mat or trails.
A certified personal trainer with over 2 million followers to date, Arias is part Instagram celeb and part hardcore health coach. She inspires women to push beyond their full potential. She try to set the example for how adopting a healthy diet and active lifestyle can change individual lives mentally, physically, and spiritually.
A dancer, acrobat, yogi, and fitness model, Chelsey Korus posts daily videos that show off her amazing acrobatic feats and inspirational yoga poses. You can't help but get empowered by her positive attitude and impressive strength.
Don't let this mother of twins and woman over 200 pounds fool you, she's 200+ pounds of pure muscle and power. She trains and motivates many people, including her nearly 200k followers on Instagram. She like to reminds her followers that that being fit doesn't mean you have to be a some skinny twig.
American Olympic skier Lindsey Vonn's motto 'If you fall, pick yourself back up', has helped other women feel empowered and explore their strengths through documenting her training in posts on Instagram.
Experience trainer and nutritionist, Jeanette Jenkins is the creator of the Hollywood Trainer Club as well as the highly successful Cardio Kickboxing and Sexy Abs with Kelly Rowland workout videos. Her positive spirit, knowledge, experience, motivation and ability to get results is what attracts her huge following.
Creator of I RUN THIS BODY blog and super-fit mother, Dorothy Beal, is a 29-time marathoner who can fit in 10 miles before the kids wake up for school. Her #irunthisbody campaign she shares a glimpse in her life through via Instagram to inspire other fitness-minded mothers to know that there is always time for you and your body.
Nude Yoga Girl's motto is "You are beautiful exactly the way you are". She inspires others through her nude black and white G rated shadow play yoga to show you to love yourself and your body. To her she promotes that no one is the same and we are all unique. Her focus is to challenge people to embrace and go beyond what their bodies can do because we all posses inner strength we don't know is there.
The brains and beauty behind the "Black Girls Workout Too" DVD, have been motivating women for years. Lana is a certified trainer and nutritionist who believes that every woman should and can have killer body no matter who you are. Through her Instagram posts, she shares workouts encouraging others to keep at it and make people want to get it right and keep it tight.
This girl is on point! Misty Copland is a dancer for American Ballet Theatre who will make you forget you have two left feet. Following this incredible ballerina will empower you to tap into your inner dancer. Her athletic body and elegant performances are so mesmerizing, you may suddenly find yourself hitting up a dance classes instead of the treadmill at you local gym.
Creator of POP Pilates & PIIT28, Cassey Ho's fully embraces the YOLO lifestyle to her core. She views her role on social media as extending beyond being just a fitness instructor and to include helping people get healthier and feeling better about their bodies.