Created with Dune
Dune's Boost Water Might Replace My Favorite Post Workout — Here's Why
If you're looking to feel more energized after a workout without all the added sugar, you have to check out Dune Glow Remedy Water.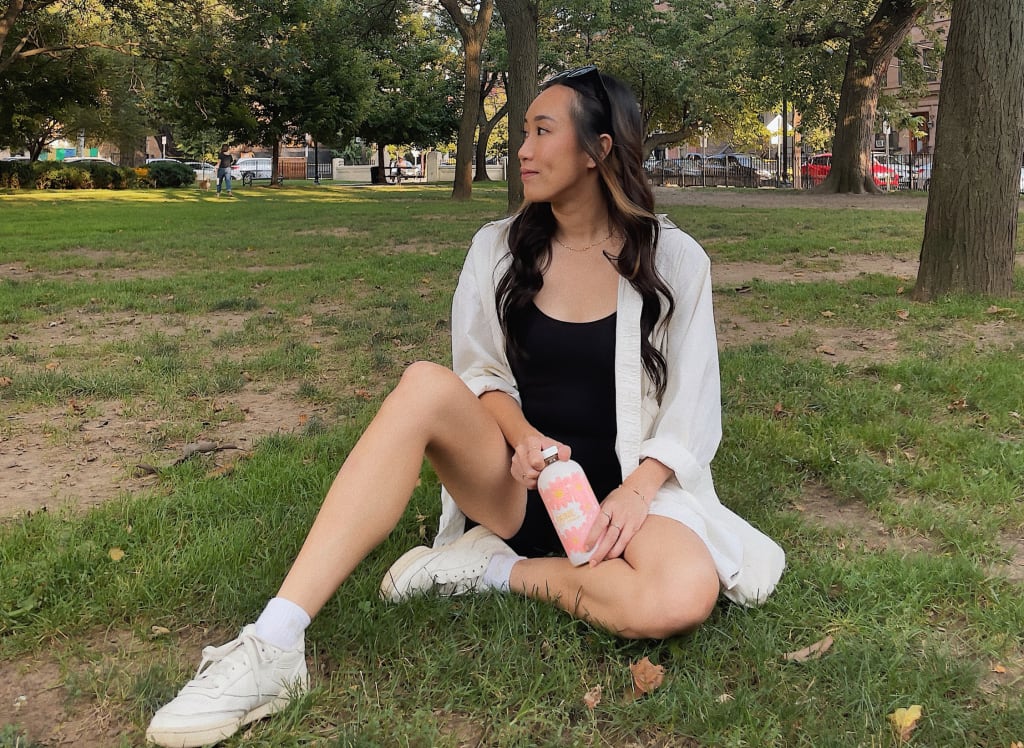 We've all heard it countless times in our lives: to live a long, happy, and healthy life, you should eat nutrient-dense foods, exercise often, and drink plenty of fluids. It sounds like a simple concept, but for many years (especially in my early twenties), I thought of working out and eating healthy as something totally unnecessary. I was so very wrong in this thinking, and boy, did I learn that the hard way.
As I got older, I started to feel my metabolism slowing down and physically saw my skin go downhill, despite all the expensive fancy creams I had been using daily. Instead of following the very sound advice about changing my lifestyle, I bought even more expensive products to address the issue. Eventually, I realized this was only helping at a surface level. I truly was not taking care of my body and skin from within, so what kind of results could I expect?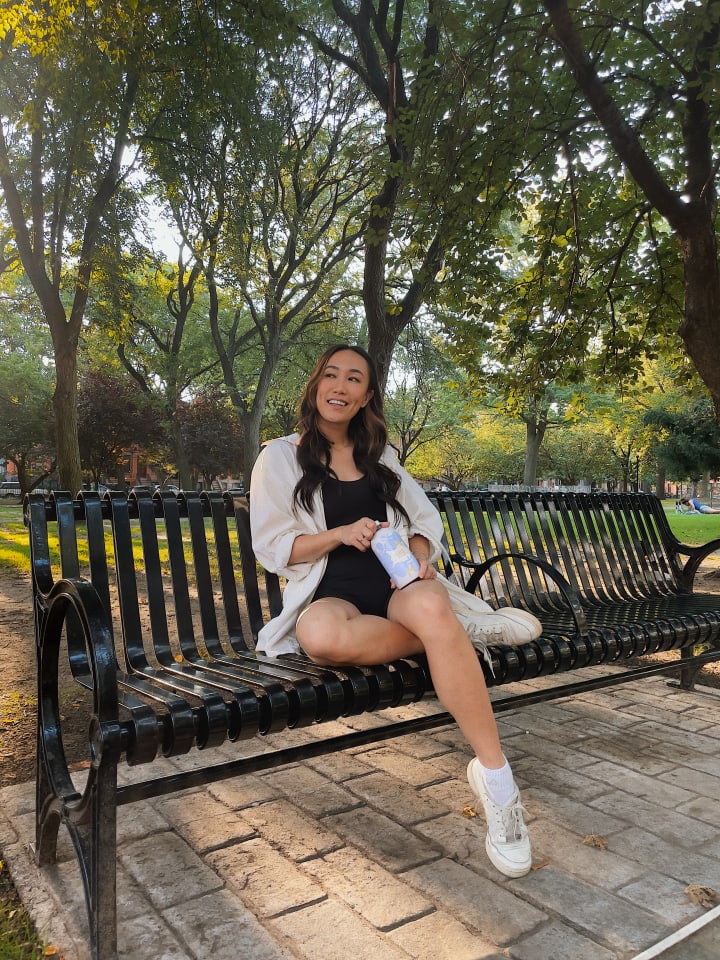 Fast forward a couple of years, and now I finally learned that what they say is true: you have to treat your body like a temple. What you put into your body and how you treat it matters so much. I started exercising lightly by walking a couple of times per week, gradually working my way up to walking every day. After a few years of walking consistently, I graduated to more intense exercise. These days, I do some form of exercise about four to five times per week. I do cardio exercises three days per week, and experiment with toning or weight training exercises on the days I don't do cardio. I feel much better day to day and my metabolism thanks me for my hard work, but there is always more to be done when it comes to health.
I recently started paying more attention to what I was putting into my body, especially the ingredients in my foods and drinks. I learned a lot by simply looking at labels and doing a quick online search for things I had never heard of before. When it comes to overall health, one thing I've always struggled with is hydrating enough to refuel after a workout. I was still feeling sluggish after exercising and, frankly, it was probably due to the fact that I wasn't drinking enough water. Water just doesn't quite cut it for me; I never feel fully hydrated and I'm always constantly craving something a bit tastier, as well as something that gives me a little more energy.
Where water lacks, I find Dune's Glow Remedy shines. If you've never heard of Dune, you're in for a real treat. Dune Glow Remedy was created to promote inner health and outer beauty, which is exactly what I was looking to add to my wellness routine. Dune's Glow Remedy comes in three flavors: Bliss, Boost, and Dewy. All three flavors came packaged in the prettiest pastel colored bottles. Dune's products are all 100% natural, as well as gluten free and lactose free; my lactose intolerant self was very thankful for this! Most importantly, they don't contain any artificial sugars like most post workout drinks do.
Each individual Glow Remedy flavor contains different ingredients that are hand picked to make up each of the drink's unique purposes. Check out each of the drinks' defining characteristics below.
1. Bliss: My Favorite for the Post Workout Drink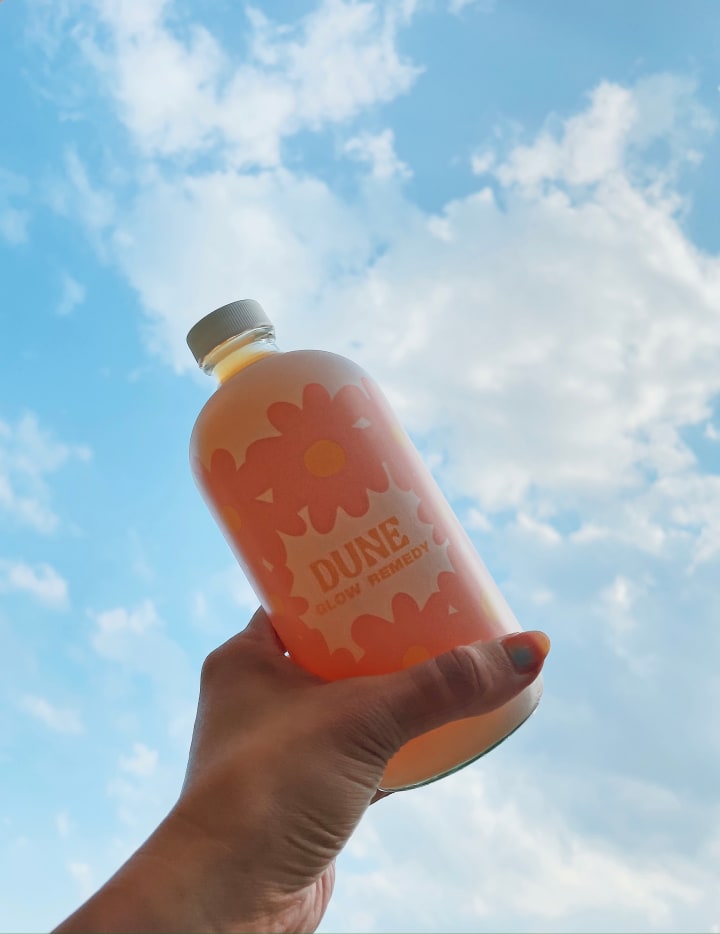 Bliss is definitely my favorite flavor that Dune's Glow Remedy has to offer. It's a great post workout drink that boasts a fruity mango flavor. Mango is helpful towards maintaining a healthy gut, and also is beneficial for getting clearer skin. Bliss also contains fresh coconut water, which helps restore hydration levels rapidly in our bodies. This quick hydration boost is what we need most to re-energize after a strenuous workout.
Bliss also has turmeric on its ingredient list, which has beneficial anti-inflammatory and antioxidant properties. This relaxing concoction is exactly what I need after an intense workout or long day at work.
2. Boost: The "Pick-Me-Up" in a Bottle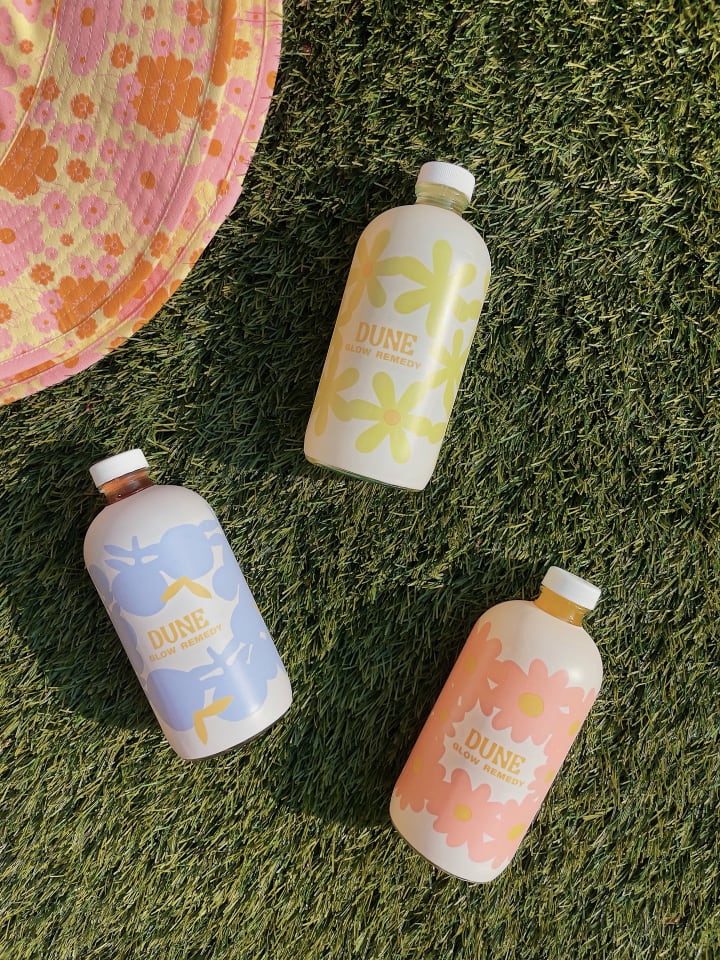 While Bliss calms you down, Boost is a "pick-me-up" in a bottle. Throughout the week, I switch between Bliss and Boost after a workout since they both are so refreshing and both contain coconut water to help replenish hydration levels!
Boost is truly exactly what the doctor prescribed. It has pomegranate and acai, which are both incredibly potent super fruits that have a large amount of antioxidants for a defense against free radical damage. Acai helps with youthfulness and memory too, which is a huge plus. Boost also contains ginger, which boosts and strengthens your immune system– something we all need for a happy, healthy life.
3. Dewy: The Skin Care Savior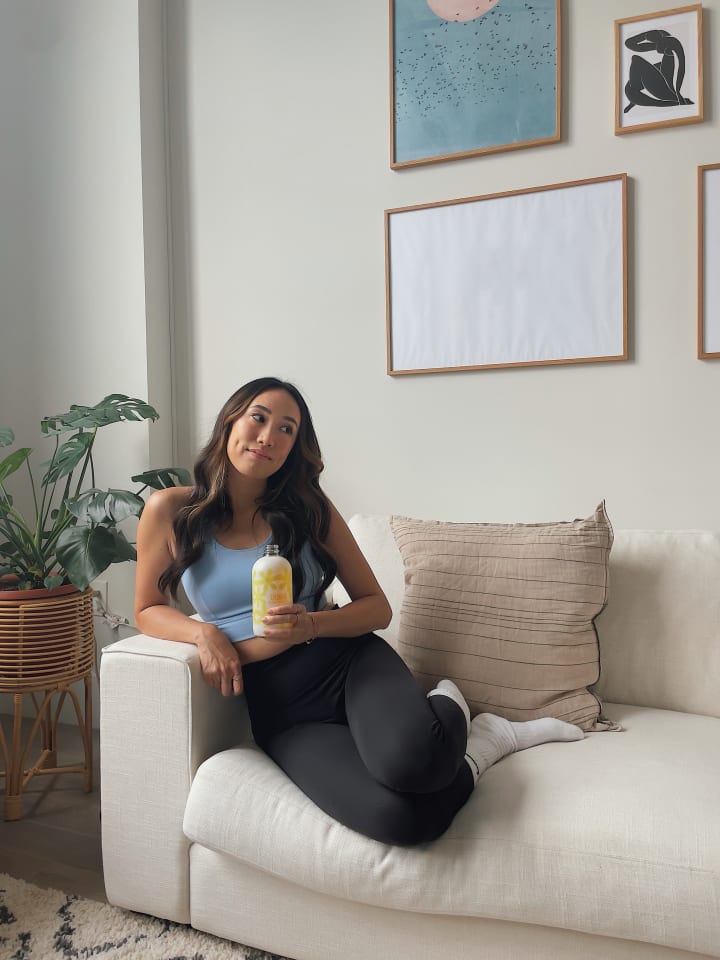 The Dewy drink, like the name suggests, helps you get the most glowing skin ever. Dewy has 8mgs of marine collagen in it for brightening, plumping, and renewing purposes to help you achieve that radiating glow we all desire.
There is also aloe in Dewy that helps absorb all the vitamins and minerals your skin may not be getting. Just like the Boost and Bliss drinks, Dewy also contains coconut water, which we know is great for restoring hydration levels.
To top it all off, you just can't say "no" to this yummy prickly pear flavor when you try this drink. The perfect time for me to have this drink is in the mornings when I start my day bright and early.
Overall, adding Dune's drinks to my wellness routine has been a huge game changer. All three drinks are packed with delicious flavor and have great benefits for your skin, immunity, and, of course, your hydration levels! After years of avoiding the gym, I now look forward to waking up early and working out every day– though maybe I'm just looking for an excuse to chug down one of Dune's Glow Remedy drinks. Either way, they're a great motivator for staying on track. Dune's drinks are not only amazing for after working out, but really for any time of the day that you need to quench your thirst and stay hydrated. I have been raving about these drinks so much recently that my fiancé was starting to get curious. Inevitably, he had to try them out for himself and– not to my surprise– he loved them all as well. He doesn't think I notice him stealing them out of the fridge!
product review
About the author
Hi! I'm Michelle & I am from NYC. I have the sweetest border collie lab retriever named Olive. I love to travel and trying different foods all over the world. I also enjoy sharing casual and everyday style.
Follow me on IG @elle_loha
Reader insights
Be the first to share your insights about this piece.
Add your insights