Death May Be My New Best Friend
Why am I so fascinated yet scared of tomorrow?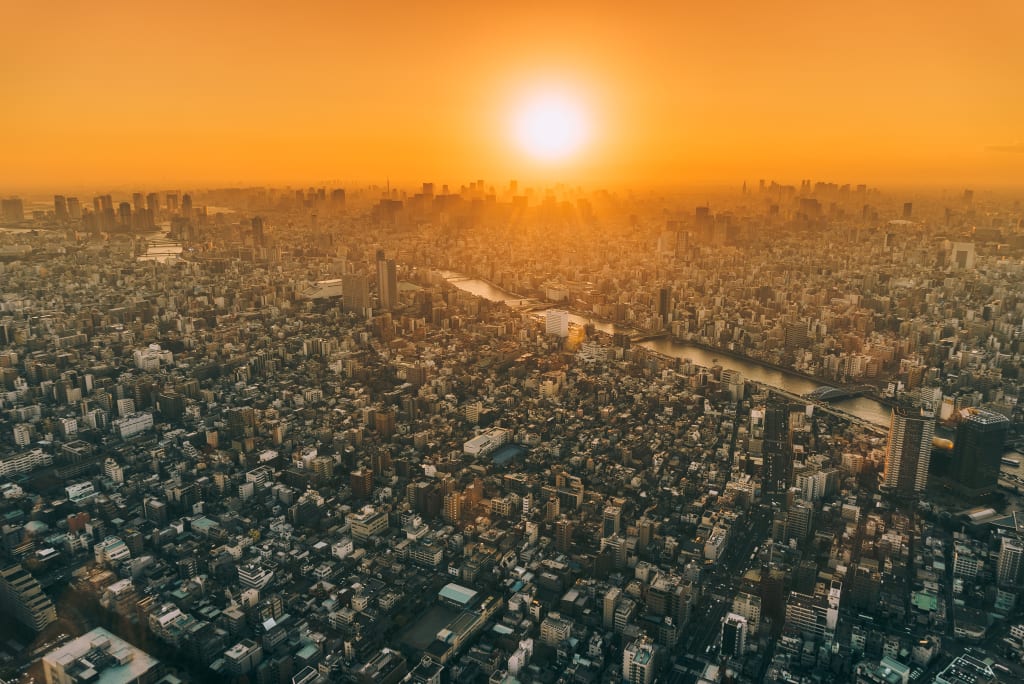 Photo by Arto Marttinen on Unsplash
I might have too much free time on my hands somewhere. I do make time to write. I shop. I get my car repaired as necessary. I go to church. Somehow, I have too much free time because my finite mind started thinking about a topic that I can't shake and maybe I don't want to shake. Death!!
For some reason, it is on my mind. Sometimes, I think of nothing else but death. When will I die? How will I die? Who will bother showing up for my funeral? The answers: I don't know. I don't know. Nobody at all. I seem to recall the old Beatles tune "Eleanor Rigby." She probably had more people at her funeral than I will have at mine.
I am not alone. In literature, Robert Frost sort of touched on death with his poem "Stopping By Woods on a Snowy Evening."
Whose woods these are I think I know.His house is in the village, though;He will not see me stopping hereTo watch his woods fill up with snow.My little horse must think it queerTo stop without a farmhouse nearBetween the woods and frozen lakeThe darkest evening of the year.He gives his harness bells a shakeTo ask if there is some mistake.The only other sounds the sweepOf easy wind and downy flake.The woods are lovely, dark, and deep,But I have promises to keep,And miles to go before I sleep,And miles to go before I sleep.
Edgar Allan Poe was more or less fascinated by the death of his young brides stated in "Annabel Lee."
For the moon never beams without bringing me dreamsOf the beautiful Annabel Lee;And the stars never rise but I feel the bright eyesOf the beautiful Annabel Lee;And so, all the night-tide, I lie down by the sideOf my darling- my darling- my life and my bride,In the sepulchre there by the sea,In her tomb by the sounding sea.
What does this have to do with me? I have now been preoccupied with the subject of death. I can't escape it. It is all around me. When celebrities died, I made no big deal of it. However, when it entered my life and took those I loved away from me, things began to change. Now when I go outside in the AM, everything seems so different. Yes, they had a long life, but it was not long enough. On a pleasant day, I will go outside and look at the sky. It's different. It does not feel the same. It feels just so strange.
My best friend Mike would always call me and tell, no, order me to get out of the house and get involved with life again. My other best friend Bob calls me every weekend to see if I'm OK. Unfortunately, I had to lie to them. I am not the same person. I just can't turn off the negative outlook and turn on the positive one instead. I just can't do it.
To be very honest, I think that my time is getting very near. At 61, people tell me that I have a long life ahead of me, yet I remember someone else putting it all in perspective for me. "Tomorrow is never guaranteed." I am not motivated at all to do anything. I have witnessed the death of my parents—the actual point where their life ended and their death began. I am constantly replaying my hospital-ridden sister's voice over and over in my head, "I need you. You have to help me get out of here." They are now no longer here and, at times, I wish to join them.
It is sometimes difficult to get through my days. I am alone. I will get up and sometimes drive until the tank is dry. I go nowhere in particular. I try to get out of the house, but, at times, it is like coming home to a mausoleum. All I see are memories of a time gone by. I tend to the grass in the spring and summer and the snow in the winter. Even a cemetery needs some care, too.
Once in a while, I look up to the sky. I think of the morning when I look at the early AM sky. That is when my Mom and sister died. I look at the early evening sky as the sun slowly disappears into the horizon. That is the time when my Dad died. There are times when I just look up and think that they are looking down at me, not in derision, but for the sake of looking out for me. They can't talk to me anymore. They can't put their hand out in order to protect me from danger. They can only watch in silence. I still feel their presence, but I can't hear them or hug them anymore.
I lost three people in my family. Back on February 3 of 1987, leukemia claimed my sister Janice's life. I remember that day all too well. I got into my 1972 Beetle in order to get to work in time. For some reason, I turned on its radio first before I started the engine. As soon as the radio was on, I heard the end of the song "That'll Be the Day," as the DJ reminded everyone that they were marking the anniversary of the deaths of Buddy Holly, Ritchie Valens, and the Big Bopper in an Iowa plane crash. Less than three hours later, I was informed that my sister was gone. She was just six months shy of her 24th birthday. On September 18, 2012, I watched my Dad take his last breath as he lay in a hospital bed in a coma that only lasted one day. Again, cancer was the culprit. He was only 83 at the time of death. Finally, I discovered Mom had died in bed at home. She beat cancer twice, but it was never completely gone from her body because she was also fighting diabetes as well. I heard her call out my name in the very early hours of the AM of January 10, 2015. I answered back, but she never responded. Her very last word on Earth was "Maurice..." When I got up at 7 AM, just three hours later, I discovered that her body was cold to the touch. The house was heated, but she was cold. I looked at her face. She looked so content. I then realized that death had struck again. She would have been 85 in less than a month. She has reunited with Dad and Janice once again. Needless to say, I have still not come to terms with what has happened.
On August 23, 2017, I decided to do something that I have never done before. I decided to make a four cemetery visit. I first saw my parents at their cemetery nearby in Queens, NY. After talking with them, I left for a drive into Suffolk County, NY in order to see my sister. When I was done choking up, I left to see my friend and mentor at his cemetery in Queens. Finally, still in Queens, I ended my visit by seeing the grave of a lady I wanted to marry. After all that was done, I headed back to my home to finish my very lonely day. When I got back into my driveway, I sat in the car for a few minutes before I shut it off. I felt relieved. Why? I accomplished my goal to visit the four spots. I saw five people who represented four important areas of my life: upbringing, familial ties, mentoring, and love. All in that order. Now, I understand how some hermits are created.
I am now in the epilogue of my life. I can nearly see the curtain coming down and the music starting to fade out. Soon, at some point in the near future, the show will be over for me. My life has pretty much amounted to nothing at all. I did manage to complete my schooling, but others have done far more. Nearly all of my friends have gotten married, had children and grandchildren. Some owned their own houses whereas I only wanted an apartment and never had one. Others became doctors, lawyers, and other respectable occupations. I did become a teacher, but there were others who went further to become school administrators. I could not even do that for myself. I always came up empty.
Well, my day is done. Maybe tomorrow will be a new chapter. Then again, maybe I am on my last chapter and my book will soon be closed.
aging
About the author
I am a diehard New Yorker! I was born in, raised in and love my NYC. My blood bleeds orange & blue for my New York Mets. I hope that you like my work. I am cranking them out as fast as I can. Please enjoy & share with your friends.
Reader insights
Be the first to share your insights about this piece.
Add your insights