Creating and Maintaining a Healthy Lifestyle
Increasing the Longevity of Your Health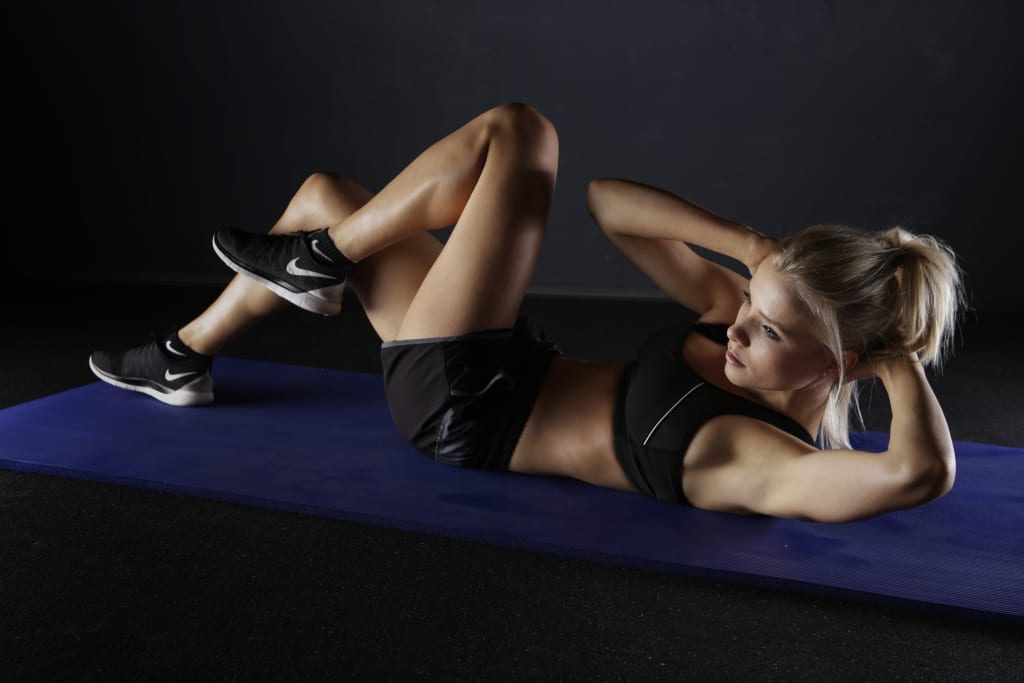 You get up at 6:00 AM every morning to get yourself ready for work and the kids ready for school. By the time everyone has breakfast and is in their respective classrooms, it's time for you to head to work. After a day of meetings, the kids have extracurricular activities and homework, and then it's dinnertime, bath time, and bedtime. It's no wonder you never have time to get to the gym. In a world that's always on the go, it can be hard to find time to get your body moving. This is why so many people are discovering the benefits of online fitness classes.
Online Fitness Is Convenient
Joining a local gym is just too much for a lot of people. For many working parents, the only option is to join a 24-hour one, and hope you can get in a late-night workout from time to time. Otherwise, the only options are during lunch breaks or before or after work, often when people just don't have the time. Hiring a trainer to provide online fitness coaching is much more convenient. Most of the time, these coaches offer pre-recorded workout videos that you can watch when you have the time. Even if you decide to do personalized, one-on-one sessions, most online coaches can work around your schedule.
Online Fitness Offers Accountability
You might be wondering why you shouldn't just open a free exercise video on YouTube, thereby saving yourself some money. The short answer is accountability. Let's be realistic. You already know the videos exist. How many times have you watched one? How many times have you watched it and done the workout at the same time? When you are paying for an online fitness coach, you're paying for accountability. He or she will keep tabs on you to ensure you're keeping up your end of the workout bargain, and work to create a plan that works with your needs and schedule. Accountability is often a big motivator.
Online Fitness Is Affordable
Gyms are expensive and you may not always have time to get to them. Personal trainers in the flesh cost quite a lot, too. If you live on a limited budget, you likely just don't have the extra money to spend on face-to-face interaction with a fitness instructor. Online fitness is an affordable alternative. A monthly membership often costs what a gym membership would (or less), and provides you with a variety of exercise plans, nutrition plans, and much more. Even if you choose a more expensive option by hiring an online fitness coach, the cost is still a fraction of what you'd pay for an in-person trainer.
Online Fitness Means More Communication
When you hire a personal trainer at a local gym, your communication is limited to an hour or two per week, and if you need to reschedule, you're stuck without any communication at all until your next appointment. Online personal trainers can often provide much more communication. In addition to your personalized appointments, online trainers often provide call times, emails, texts, or even just inspirational videos that you can pull up and watch when you're feeling a little beaten down. The extra communication often goes far in providing motivation.
Online Fitness Connects You With Experts
When you head into your local gym, the people at the front desk are typically receptionists. While they may have their own passion for fitness, they often aren't trained to answer your harder questions or to give you recommendations based on your body type or fitness needs. This means you could be taking misinformed advice. The opposite is true when you use online fitness coaching. When you work with a reputable online fitness brand, you work with certified, experienced fitness professionals. You can even find specialists, whether that be nutritionists, weight training experts, or weight loss professionals.
It can be easy to put off exercise when you think you're too busy, but eventually, your body will start to show signs of a lack of health. Don't let this happen to you. Skip the local gym and check out online fitness training instead.