covid 19 coronavirus lock down tips
oh no lowdown bored ! well heres some of my tips on what to do on lockdown - ok.!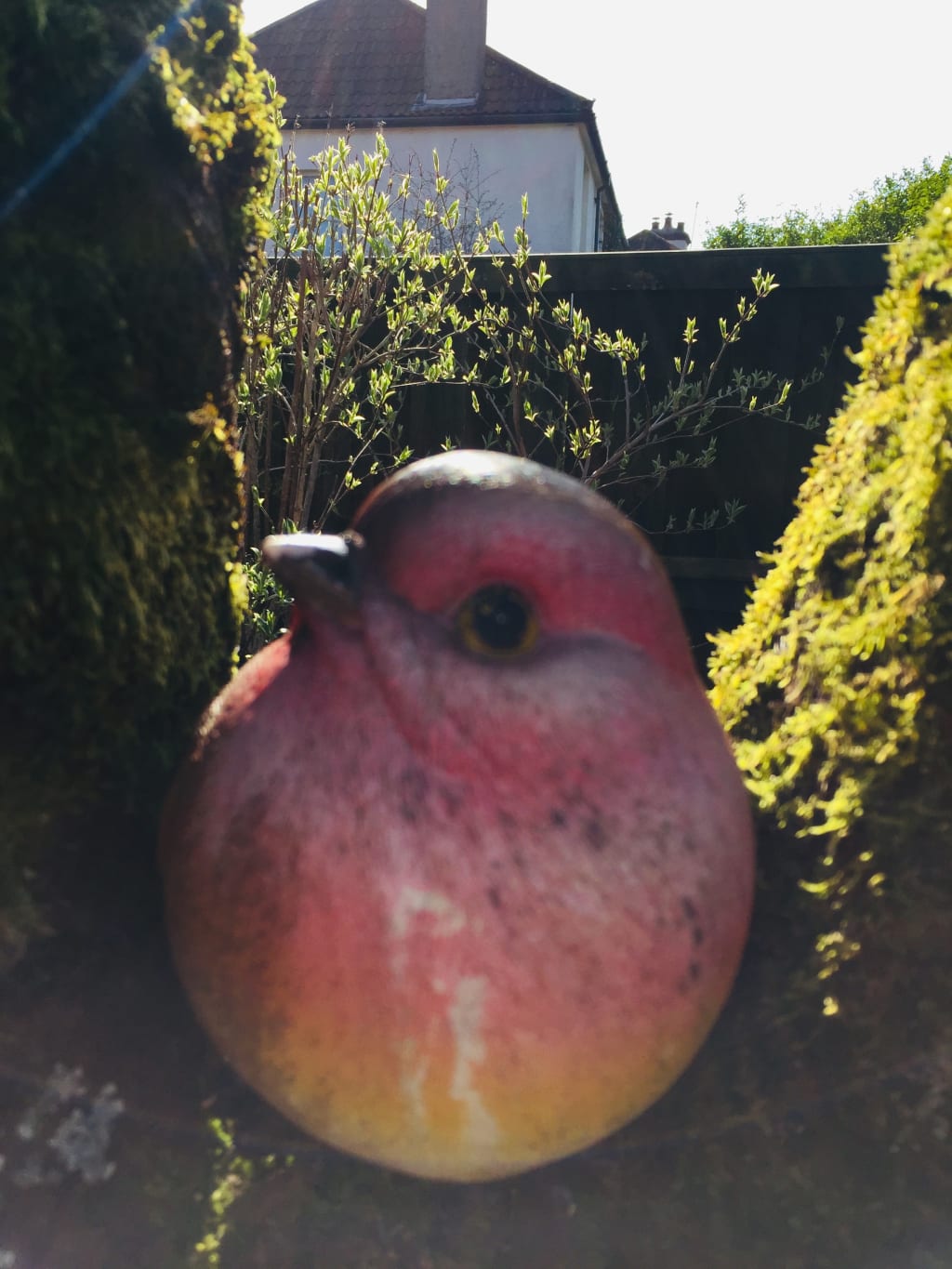 Here is a large Robbin sculpture in my garden perched on my tree he is a curious one.!
WOW, what a year great. Hey all reading this vocal blog so here is my top tips to KEEPING CALM AND CARRYING ON
number one firstly relax, stay calm and chill out in the garden make the most of this weather to tasks around the house
break out the ice lollies on good sunny days I just got lots of slush puppies ones from bargain and m whatever that shops called.
take out laptop do work at home tasks jobs data.there is hundreds of sites out there to get some pocket money.
take out the trash the council workers are doing a fantastic job of keeping streets clean and grasses still pruned thank you, WASTE STAFF.
DIY arts and crafts.
Grab your paintbrush's paintings surroundings during the lockdown.
gardening hobbies compost heaps onto pathways cut up overgrown areas.
cleaning up the garage. Massive daily tasks to be had there
also the Attic oh my lots to do isn't there.
tidy the garden spaces up front and back.
mow the lawn down to sounds.
paint the fences update with a new lick of paint.
plantations of spring and the new summer flowers. garden centers are facing closure due to no one purchasing garden stock think of all those plans that got nowhere to go and are going to wilt without a garden to grow in :(.
Help out all of your neighbors in this time of need, in your local street, village/town, and supportive council communities, heck even if you don't like them get out there see if they are an OK.! hah yea Safe and sound nice and cushy and content with all this technology that has brainwashed our millennial society 0_O oops shouldn't post that.
The top priority is to Care for the NHS! National Health Service is the heart and soul of the united kingdom without the service the world would collapse.
Save lives, help NHS - please do what the government guidelines on COVID 19 are don't make this worse than it already is.
RIP to all the NHS service staff and nurses I am truly at lost with words to what they are putting themselves up against an invisible virus killer
Do your best to protect your lovely pets, don't abandon then I cant believe theres people out there deserting their pets. they need food too take care of them don't leave them out of the picture as well as loved ones.
I own a kitty cat here his picture isn't he lovely he eats three sachets of food a day loves sleeping in the garden protecting our garden and territory form other cats and makes meowing noises when he wants his food every morning at 6 am to 3 pm mid-afternoon then his evening meal at 7:30-8 pm. amazingly, he knows when to eat every-time its truly incredible animal instincts he is cute and cuddly though and I love him he is my only friend too.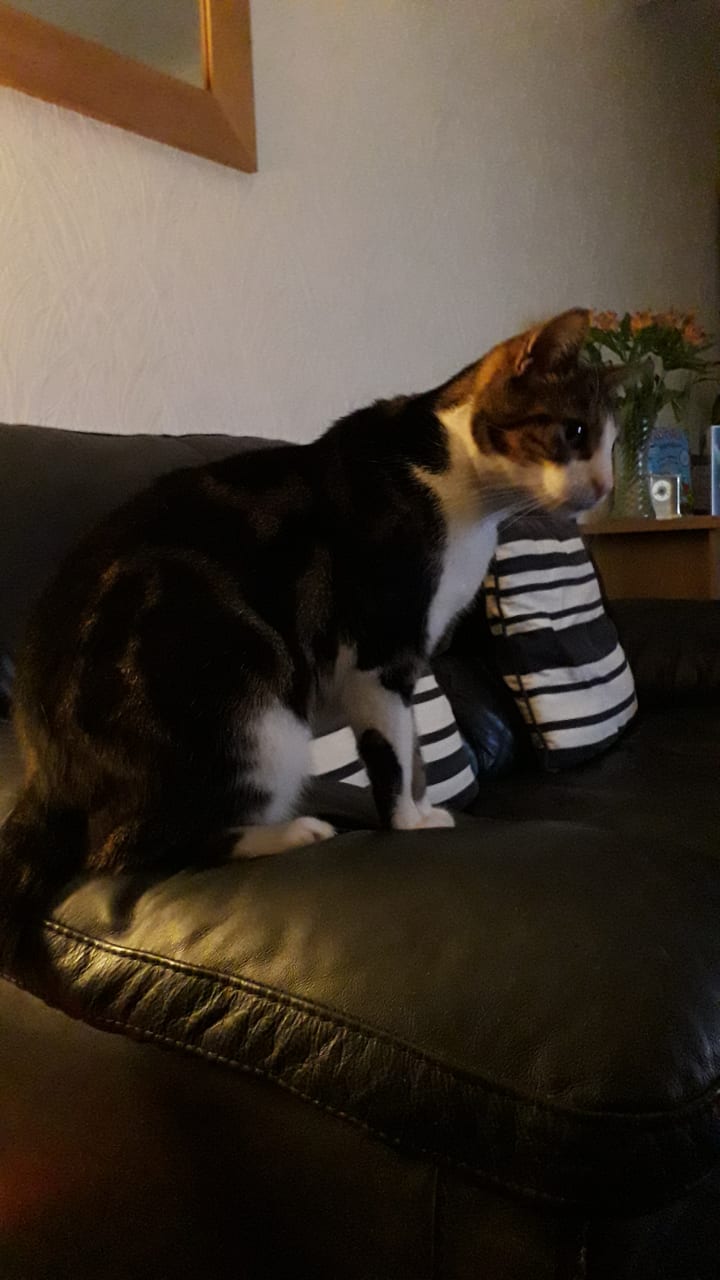 My kitty cat meow.lol
vocal story of 2020 - social media site blogging website posted by Jonathan Hooper - UK arcades
linked in https://www.linkedin.com/in/jonathan-hooper-2a8b12192/
Everyone must stay at home to help stop coronavirus (COVID-19) spreading. Wash your hands with soap and water often to reduce the risk of infection.
To stop the spread of coronavirus, you should only leave the house for very limited purposes:
shopping for necessities, for example, food and medicine, which must be as infrequent as possible
one form of exercise a day, for example, a run, walk, or cycle – alone or with members of your household
any medical need, including to donate blood, avoid or escape the risk of injury or harm, or to provide care or to help a vulnerable person
traveling for work purposes, but only where you cannot work from home
These reasons are exceptions. Even when doing these activities, you should minimize the time spent outside of the home and ensure you are 2 meters apart from anyone outside of your household.
You should also:
wash your hands with soap and water often – for at least 20 seconds
wash your hands as soon as you get home
cover your mouth and nose with a tissue when you cough or sneeze
put used tissues in the bin immediately and wash your hands
not touch your face if your hands are not clean.