Buxom Lip Polish and Full-On Lip Cream
Discover this great product today. Your lips will be plumper and you won't be able to stop smiling.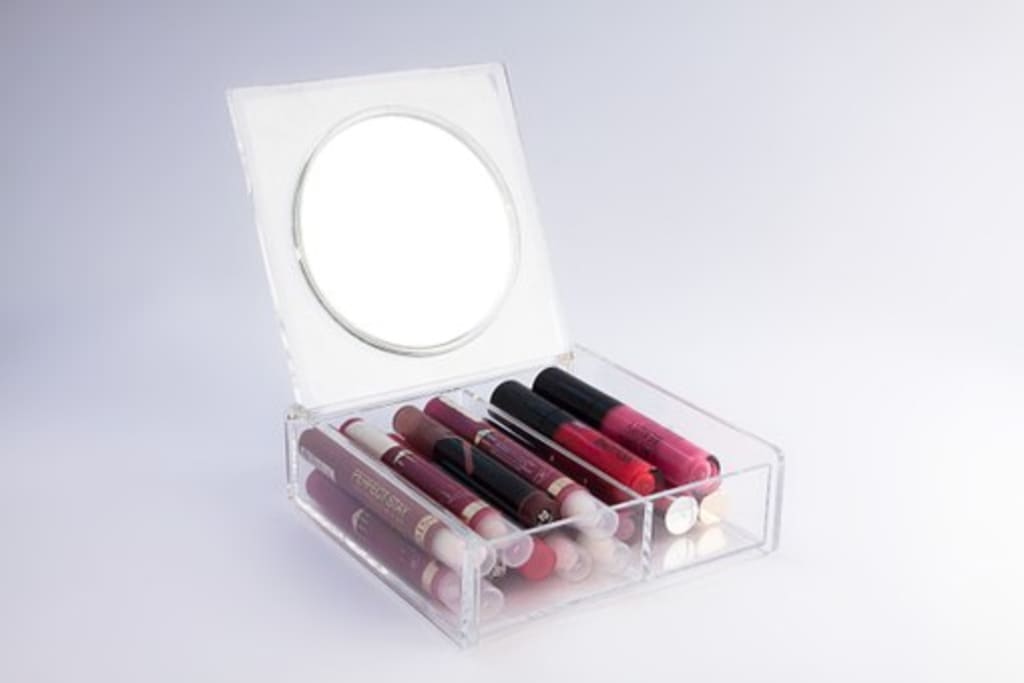 Buxom is famous for its lip products. They offer lip gloss in two different finishes. One has shimmer and sparkly, where the other is just shiny. Whatever your preference, there is sure to be a shade that you will adore. These lip products are sheer but do have very light color. They work well alone or as a top coat over other lip products.
This plumping lip gloss has shimmering pigments and is available in 100 different shades. The shades are all different women's names, so most girls will be able to find a shade with their name on it if it's a common one. The formula is sheer and does not have much pigment. Though some darker shades do have some color to them and the formula is buildable for a darker shade if it is layered. This product works well as a top coat over lipstick too. It can easily transform a matte lipstick to a shiny finish.
This formula is plumping and has a minty tingle sensation when applied to lips. The lip polish smells like cappuccino but the smell is not too intense and does not linger. I will say that my lips did look fuller and plumper after using this product. It seems to fill in any lines on your lips and give them a more smooth appearance. It blurs fine lines and makes lips look more youth full. I enjoyed the tingling sensation. It's a slight tingle and not painful. This lipgloss is also not sticky and is long lasting. I would say this lipgloss lasts about two hours before it needs to be reapplied. The formula will come off if you eat or drink, but that is normal for any lipgloss. This lipgloss formula is moisturizing and did not dry out my lips.
I would say this product is better quality than other similar brands that are out there. Though the price is much higher. This product sells for $20. I really like the doe foot applicator and the long wand. The applicator is easy to apply on lips and of good quality material. The packaging is attractive for this product and classy looking. Buxom is a trendy and hip brand. Their packaging is larger than other brands on the market and they are marketed to appeal to more curvy women. Though women of all shapes can use their makeup products.
This lip polish comes in a few different shade families including neutrals, corals, pinks, berries, and reds. With 100 different shades to choose from, there is sure to be one that fits your taste and personality.
Some of my favorites are:
Dolly (shimmering sultry mauve)
Emma (opulent opal)
Erica (cotton candy pink)
Leslie (pearlescent peach)
Kimberly (sparkling bubblegum)
Hannah (golden cranberry)
Brandi (candied plum)
Rachel (vivacious purple)
Jane (huckleberry jam)
Jasmine (black cherry)
Chloe (dollface pink)
Amy (golden nude)
Princess (shimmering stardust)
Michelle (fruit punch)
Mary (crème brulee)
Heather (spiced merlot)
Angela (frostbitten rose)
Dominique (glittery ice)
Amber (soft shimmering peach)
Nancy (snapdragon pink)
Buxom's Full-On Lip Cream is a plumping lipgloss that has shiny but no shimmer. It comes in fourteen different color choices. Buxom's Lip Cream is very similar to Buxom's Lip Polish. Both products smell like cappuccino and give your lips minty tingleing feelings. The only difference is the finish. Lip Cream does not have shimmer or sparkle to it, where Lip Polish does have shimmer.
Some of my favorites are:
White Russian (nude pink)
Purple Haze (ripe grape)
Cherry Flip (red poppy)
Kir Royale (rich plumberry)
Pink Lady (electric pink)
I hope you enjoy my article about Buxom Lip Polish and Lip Creme.
Make sure to check out my other beauty related articles.