Benefits of Retiring
In Florida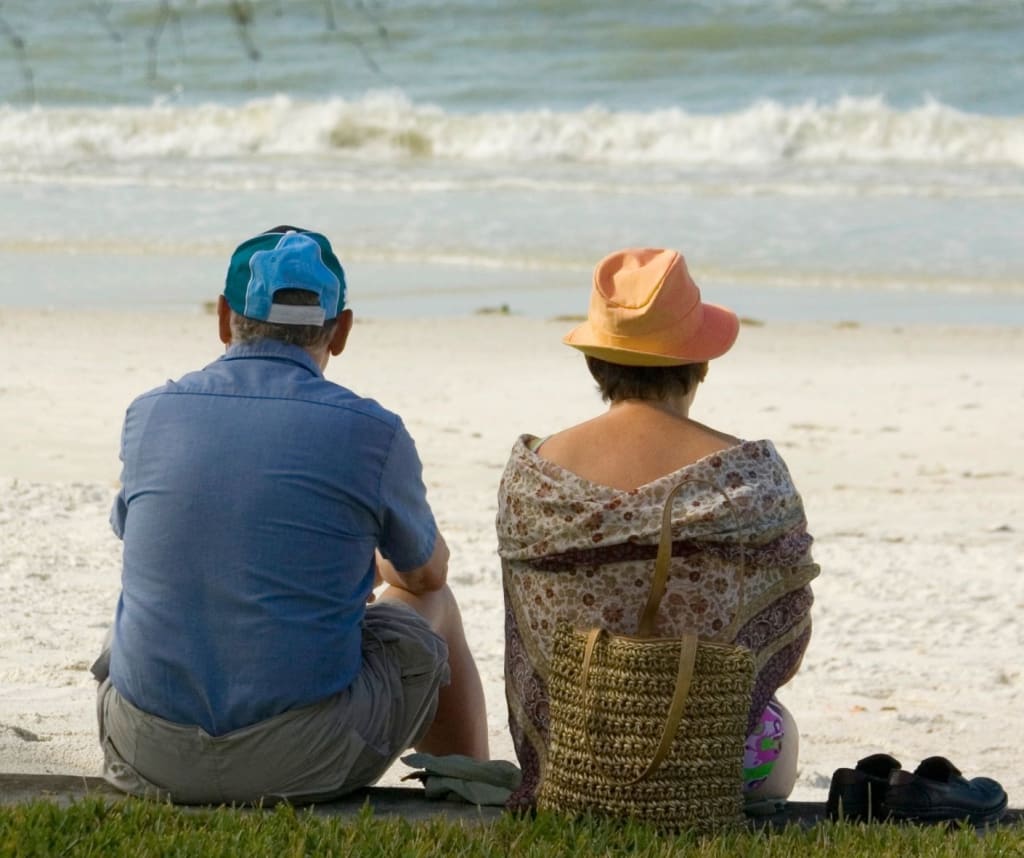 Photo Courtesy of Canva
Many people dream of retiring. They plan on packing up and moving somewhere warmer. Many head to Florida due to the warm weather and beautiful beaches. However, the weather isn't the only reason you should consider retiring there.
Here are some of the benefits of retiring in warm and sunny Florida.
It is often called "The Sunshine State" because the weather is usually pleasant. If you want to get away from the cold and deal with warm weather for most of the year, Florida is the place for you.
Florida is filled with people who are retired. It has the highest percentage of people who are older than sixty-five, so you will be able to find friends no matter where you decide to live.
Many of these people are in retirement communities. Retirement communities can be great as you age. Not only will you be surrounded by friends, but many also offer plenty of activities to keep you busy. You can spend evenings with friends playing games and doing other activities, so you feel like you have a full life that makes you happy.
If your health determines that you need more care, most retirement communities can easily accommodate your needs. You will be able to get the extra care that you need as your body slows down.
Florida has plenty of healthcare options. Because there are so many older Americans, there are many doctors and hospitals that are well-equipped to deal with your needs as you age. Some of the best hospitals include the Cleveland Clinic, Tampa General Hospital, and the Mayo Clinic, so you can get the care that you need, no matter where you decide to settle down. The competition alone can also ensure that your doctors are giving you the best care possible.
Florida is filled with golf courses. If you are a fan of golfing, Florida has the most golf courses per capita in the nation. No matter where you find yourself in the great state of Florida, you can quickly find a course to play at.
Florida can also help your wallet. Florida is known for having low taxes and no state income tax. What does this mean for you as you get ready to retire? If you plan to keep working, you won't have as much money taken out of your paycheck by the government.
It also means that your Social Security benefits, pension, and any retirement income won't be taxed. All of this can save you plenty of money during your retirement years.
The cost of living is fairly reasonable. Some places can cost a lot of money to live at, while Florida is right below the average cost of living. Add in the fact that you won't have to pay taxes on things, you can really make your money stretch if you retire in Florida.
Even though most people retire to Florida because of the weather, it isn't the only good reason. In fact, it is a good place to go because you can surround yourself with others who are also retired. If you live in or around a retirement community, you will always have friends around and things to do to keep you active.
Florida is also good for your health. There are many doctors and hospitals that offer great care, so you should be able to get the care that you need no matter where you decide to settle down. It can also be good for your wallet. With no sales tax, low taxes, and a good cost of living, it is the perfect place to save money while continuing to live well!
lifestyle
Small town country girl in southern Pennsylvania. Raising two boys on a small farm filled with horses, goats, chickens, rabbits, ducks, dogs, and a cat. Certified veterinary technician and writer at Virtually Shelley.
Receive stories by Shelley Wenger in

your feed