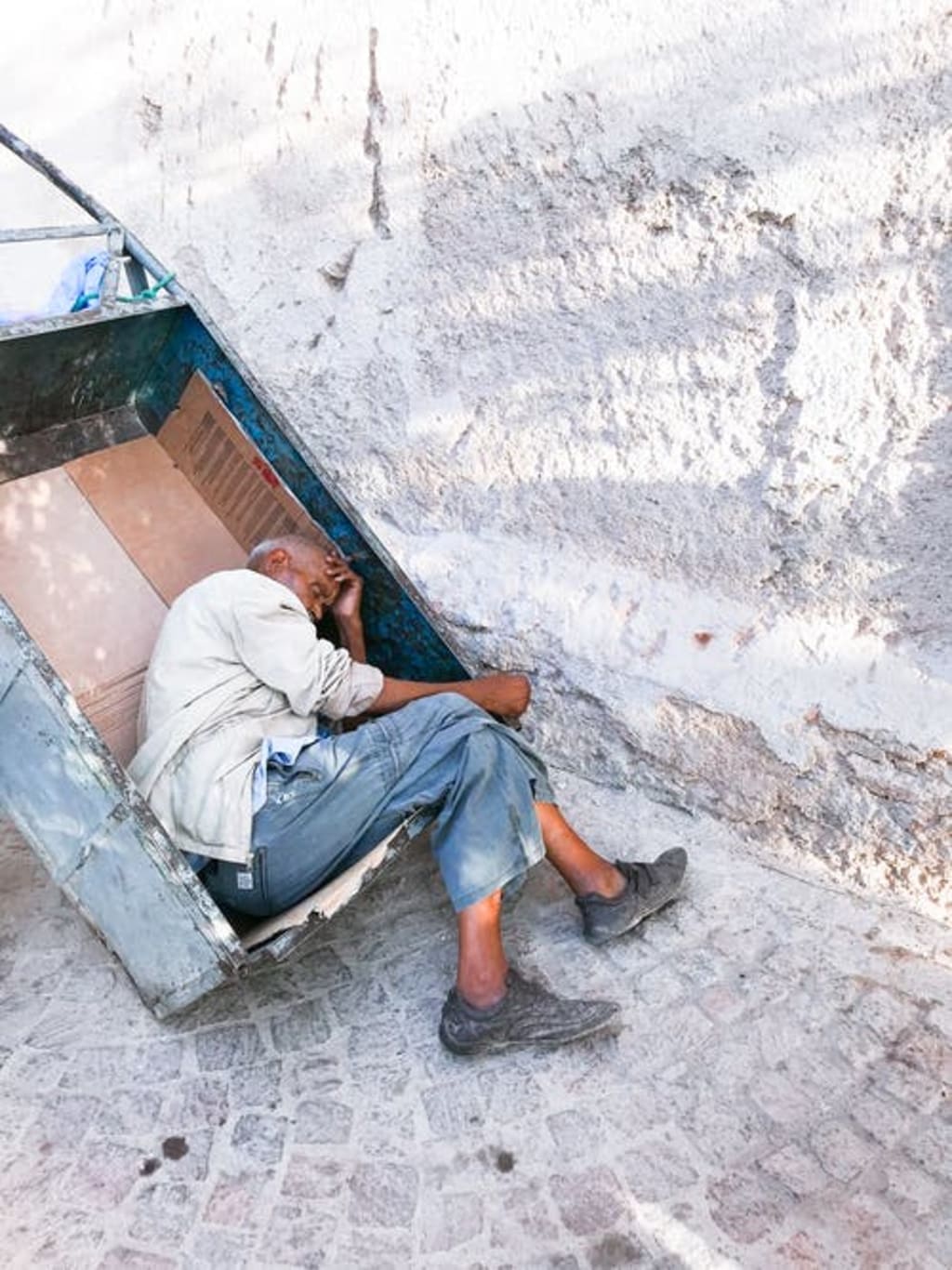 photocredits : Julie Agaard
Here in the Netherlands, particularly in Amsterdam, reality hitted hard when COVID-19 entered our society. Suddenly every person or object you came in contact with could be a carrier of the virus and that was scary. I particularly, was more worried about the homeless. Because recent numbers from the CBS had shown that the amount of homeless people had doubled to approximately 40.000. Of which 6.000 in Amsterdam.
I constantly asked myself:' what can I do as freelance psychologist to help them? Especially when we were forced to go in lockdown. I really want to thank God, because after several days in lockdown I got a call from a lady saying:
"Hi Melisa, hope you are doing well. My name is Nella and I was wondering if you want to join a crisis team for homeless families. I have to say even though the municipality of Amsterdam already adjusted their care for the homeless, it's not going to be easy. People often still sleep with four to twelve in one room. And during the day the amount of people that come for psychological and physical care are still large. Also, almost all of them suffer from health problems and there are not enough tests available. So the risk to get infect with COVID-19 is very high."
Haha, I don't think I have to tell you my response. Even though, I never regretted accepting this job, I do have to say that after one week I realized that the risk was even higher, because we also faced a shortage of gloves, facial masks, disinfectants, staff and sleep. Due to this shortage more people became sick, including some of our staff. We also started to notice that more of our elderly volunteers stayed home out of percaustion. Eventually it came to a point that the question: "How long we could remain open kept knocking on the door.
Unfortunately at the same time more libraries, community centers and many drop-in centers were closing their doors, if they were not already closed. The pressure on the still open centers, like ours increased a lot.To keep COVID-19 from spreading even more ,harder choices had to be made at the door. Only 'real' homeless people were allowed to enter. Also alot of labor migrants without a job, were accepted. People who could stay with someone from their social network were often banned. Deep down we knew that lots of them would probably end on the streets, fighting COVID-19 alone. Luckily We did manage to stay open. Which impacted many lives in a positive way. Can you believe we were able to give over 2000 people psychological, dental and health care and we were also able to assign them to personal workers.
Right now the percentage people infected with COVID-19 becomes lesser every day and we are still open to keep it that way, also more people are being re-trained and new safety equipment have arrived. Today nevertheless there are still people working under a lot of pressure at our center to keep it open. As someone who works under this pressure I really want to applaud and thank my colleagues, but also the Salvation Army, HVO querido, De Regenboog Group, the muncipital of Amsterdam, hotels, sporthalls for working as a united front. Because who had ever thought that a pandemic of this extend would enter our lives. And that our actions helped prevent it to do more damage than it had already done. I also want to say to all the people and organisations, all over the world who are still giving their lives to care for the homeless. You are doing an amazing and important job. Keep on pushing there is light at the the end of the tunnel.
Greetings,
Melisa D.Halley