8 Ways a Wellness App Can Make Your Workforce More Productive
CircleCare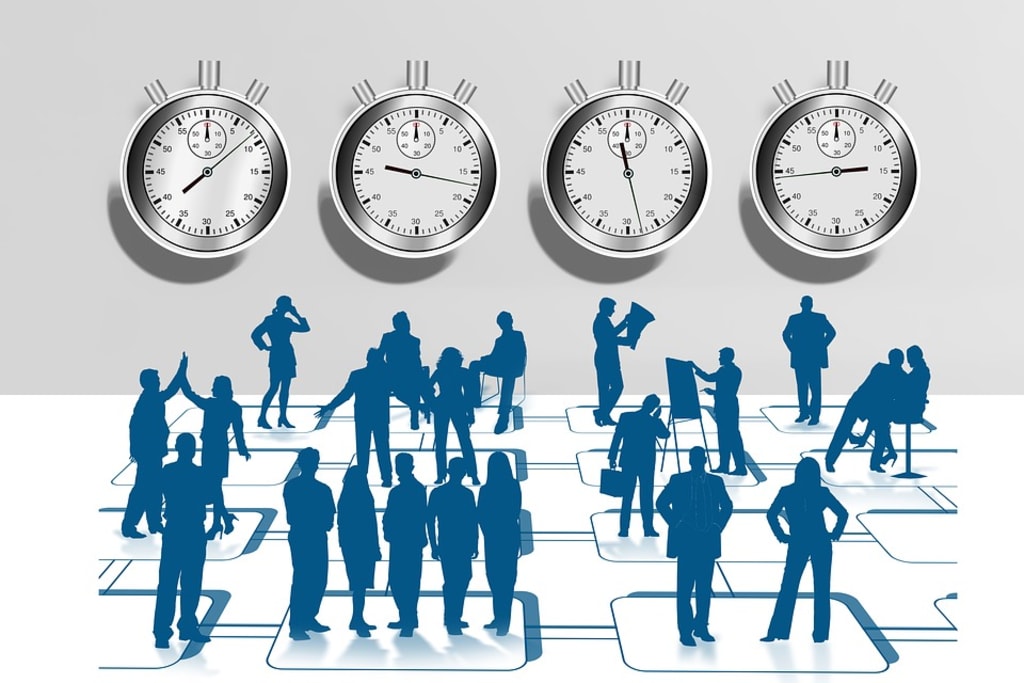 We all know productivity matters in every business. But, as a decision maker how do you make employees more engaged and productive? By building a motivated, happy, engaged and healthy workforce. A workforce that barely falls sick and hardly gets discouraged. Fortunately, you can now build a highly productive workforce just by using modern technology like mobile apps designed for corporate employee wellness. Wondering how a corporate wellness app can improve your employee's productivity? Take the example of CircleCare, a corporate wellness app for a healthy workforce.
What is CircleCare?
CircleCare is a corporate wellness platform that provides all the tools and resources necessary to motivate your employees to live healthy. Below are some of the examples of how CircleCare can make your workforce more productive than ever.
Motivate employees.
For higher productivity, employee motivation is one of the most important things you need to assure every department. Employees get motivated when they get recognition for their performance. Using this corporate wellness application you can send recognition badges to your top performers.
Track and achieve health goals.
When employees believe their employer cares about their health and well-being, 37% of employees are more likely to generate higher sales, 31% likely to be productive, and 38% are likely to be engaged. All you need to do is to take care of their health and wellbeing. CircleCare sends notification for timely health checkups, tracks their walking steps so that they can achieve their health goals, and encourage them with creative badges that motivate them to continue to achieve their expected health conditions.
Send healthy diets and nutrition tips.
In order to ensure your employees are healthy, you need to make sure they are eating healthy. Eating healthy can be tough without proper guidance. One need to follow healthy diets and nutrition tips to become a healthy eater. How do you send a diet plan and nutrition tips for all your employees? Use CircleCare!
Foster collaboration and engagement.
Engaged employees are more productive employees. Using a corporate wellness application like CircleCare you can create a network where they can engage and collaborate with each other, which can create a strong team bond and higher productivity.
Positive Reinforcement
To be productive your employees need to remain active and lead a healthy lifestyle. CircleCare is a wellness application that provides motivation for it with CarePoints based on their activity on the app. Using these CarePoints, they can redeem rewards offered by your organization and CircleCare.
Express appreciation.
Your employees are much more likely to stay at your company if their efforts are valued and acknowledged. Plus, showing appreciation to staff for their contribution can boost morale and productivity. Not sure how to show appreciation to your staff? Try the CircleCare App—it allows you to send personalized badges to your employees for every occasion.
Gamify.
Gamification can be motivating, especially when there is a reward worth winning. CircleCare offers a points based system for following a healthy lifestyle and walking with incentives for rewards. Help employees reach their health and fitness goals and be more active.
Health Education
CircleCare shares common health hacks and ideas with your employees through public groups, which can be one of the excellent options to educate your employees on healthy living. If you want to personalize the topic of the content according to your organizational need, you can take help from some of the healthy living champions within your organization and share directly with your whole workforce.
So, are you ready to engage with your employees using this robust employee engagement app or still want to lose billions of dollars due to having an unproductive, disengaged workforce?