7 Reasons Every Diabetic Needs an iHealth Smart Wireless Gluco-Monitoring System
The iHealth Smart Wireless Gluco-Monitoring System is affordable, efficient, and allows you to analyze your health with ease.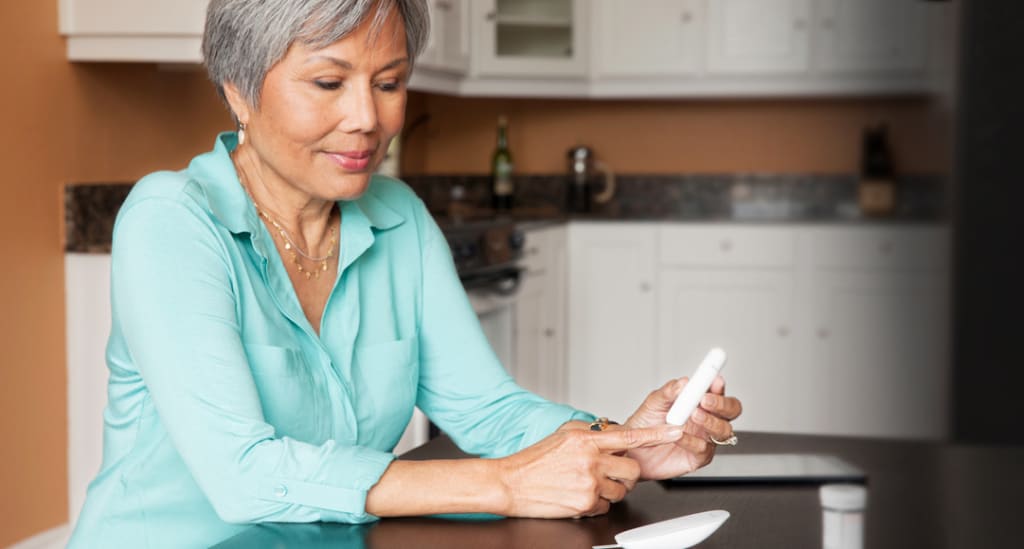 The iHealth Smart Wireless Gluco-Monitoring System offers one of the best diabetes management options for those who may have trouble keeping track of their glucose levels. With this system, you get the whole package: An app to track your data, easy-to-use glucose test strips, a sleek testing device featuring Bluetooth connectivity, and so much more. Once you have the iHealth Smart Gluco Monitor in your life, you'll always be on top of your health! Diabetes is not something to take lightly, and iHealth can be the perfect control solution for you or a family member at risk.
One of the best parts of the iHealth package has to be the smartphone app. This app is a complete digital logbook that will remind you to take your insulin or medication, log your glucose measurements, track your activity, and display charts and summaries as well. This app's intuitive, versatile, and visually pleasing interface will display your test results in an easy to understand way. No longer will you have to worry about messy wires getting in the way of providing you an accurate reading; the data from iHealth's Gluco-Monitoring System will seamlessly transmit to your phone through bluetooth connectivity, making diabetes management that much easier. As long as it's connected, you won't need to transfer anything; it's all automatic.
Another great benefit of the Smart Gluco Monitoring System is that it offers cloud-based data storage. All that data adds up, but you'll never need to worry about running out of space for your test results because it can be simply stored in the cloud. No longer will you have to write down every reading you take in a notebook or on your phone, fumbling to understand all the information you haphazardly notated. With cloud capabilities, your doctor will be able to easily understand your readings, providing both of you a little relief at your next appointment.
With all of the features included in the iHealth Smart Wireless Gluco-Monitoring System, it's as though you're receiving a virtual assistant in your diabetes management device. Throughout your day, the app gives you helpful reminders and daily tips, constantly lending a helping hand in your journey. While it is great to have family members around to assist with the process, there will be times when you have to manage your blood sugar and glucose levels by yourself. With iHealth's monitoring system, however, you aren't alone at all.
The iHealth Smart Gluco Monitor is not only well-designed, but it is also easily portable, making it convenient to fit into your lifestyle. You'll never feel like it is a hassle to carry your monitoring system around with you on the road. With an easy-to-read LED display, it reads the iHealth test strips quickly and efficiently, and provides color-coded readings within the app. You can also set a personal range to where your test results fall in relation to your goals. The color-coded visuals make your glucose levels and your progress easy to analyze. Managing your diabetes will never be "fun," but with red, green, and yellow popping out at you immediately and alerting you of any potential dangerous levels of glucose, iHealth makes the process as quick and painless as possible, without a loss in accuracy.
The best thing about the iHealth Smart Wireless Gluco-Monitoring System is that it is affordable. Based on your needs, you can add on other items to create the entire system. The entire bundle is still reasonably priced, especially in comparison to other glucose monitoring packages, and includes: the monitor, the lancing device, a travel case, two 100-count boxes of iHealth test strips, a control solution, and two 100-count boxes of lancets.
The Whole Package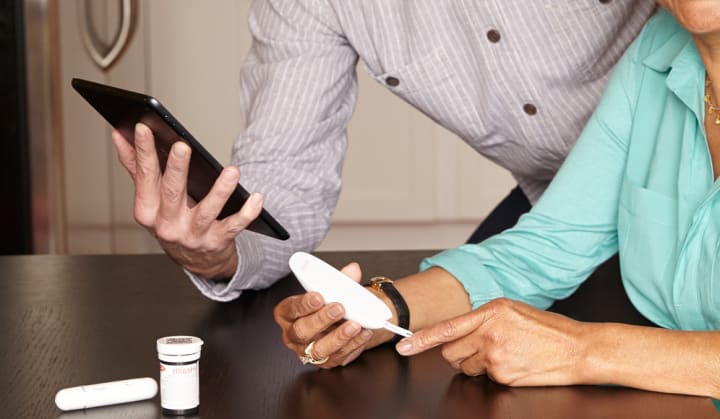 For such a low cost, the iHealth Smart Wireless Gluco-Monitoring System provides you with the whole package and a smartphone app to boot. Your health management won't require anything else; it has everything that you would find with an at-home device, and every product in this system works together seamlessly to ensure your health long term.
Mobile Device Not Required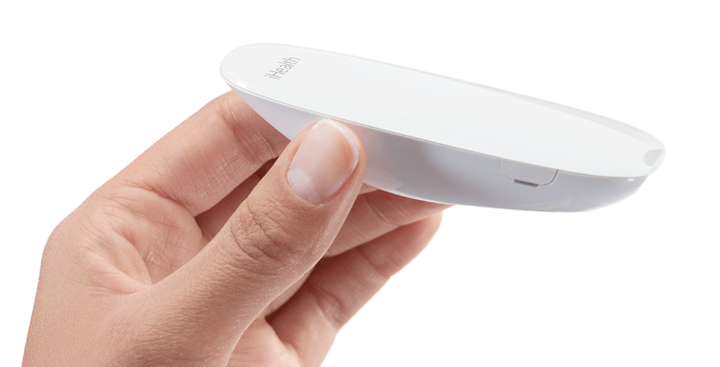 Some interested buyers may be wondering whether the iHealth Smart Wireless Gluco-Monitoring System can be used without a mobile device. Well, the answer is yes! While the smartphone app provides much more accurate results and allows you to store a wide range of data on the cloud, the iHealth Smart Gluco Monitor also has an LED display on the device, so it can be used independently of the app as well.
You won't regret investing in this product for your own diabetes management. iHealth has taken the time to develop a product that fits all of your needs. Customer reviews are raving, and once you buy it for yourself, you'll see the difference that it makes.