7 Day Indian Keto Diet Plan
7-Day Indian Keto Diet Plan, Chart & Recipes for Easy Weight Loss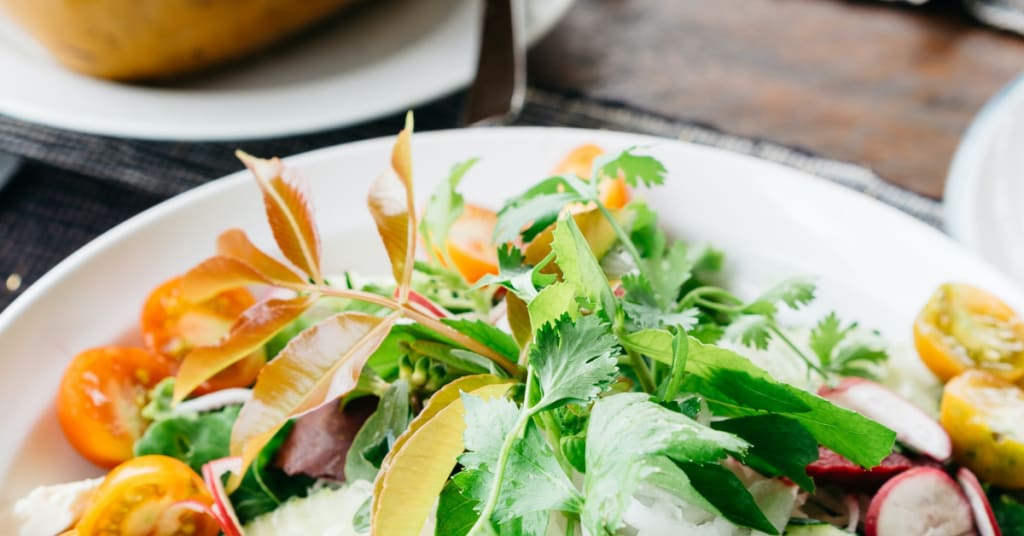 Indian Keto Diet plan and food recipes
How does the Keto diet work?
When you design an Indian Keto diet plan for yourself, keep in mind the cooking time and shelf life of the food. My Keto diet plan includes dairy in the form of cheese and paneer and the use of stevia as the natural sweetener. I gave up dairy completely because milk is rich in lactose and can cause stalling.
Coming back to planning an effective Keto diet plan for weight loss, it doesn't necessarily have to be overly complicated. Because the whole purpose of a diet plan is to simplify the meal prep process and save you time.
What are the health benefits of the Keto diet?
If you follow the Keto diet correctly, then there are so many advantages of following it.
Keto diet is a low-carb diet that leads to effective weight loss
Boosts metabolism
Helps reduce appetite
Effective in controlling diabetes (Type 1 & 2) because it also reduces sugar levels
Increases the level of good cholesterol
Increased energy level
Relaxes brain and removes brain fog
Should I exercise?
In the Indian Keto diet plan, it is the diet that matters foremost, and exercise only makes you feel good. The effects of the diet rest 90% on the food and the rest from exercise. Exercise is actually helpful when you want to tighten your muscles, and want to tone your body that has just lost its stores of fat.
I walk briskly to my workplace and travel back by bus in the evening. The total distance that I cover is almost 3.5 km and it takes me 45 minutes to reach. After going through my diet plan if you feel the need to add more snacks or to increase the fat value, please feel free to do so, according to your macros.
Here is a complete 7-day Keto diet plan, and meal prep tips to set you up for weight loss success.
Monday – Day 1
BREAKFAST
Omelette Cooked in Butter with Bacon, Bulletproof Coffee
LUNCH
Mutton Seekh Kebab
DINNER
Omelette
Tuesday – Day 2
BREAKFAST
Hard-Boiled Eggs with Mutton Seekh Kebab, Mint Chutney
LUNCH
Shallow Fried Cottage Cheese
DINNER
Shredded Chicken Breast in Soya Sauce
Wednesday – Day 3
BREAKFAST
Masala Omelette with Cheese with Smoked Bacon
LUNCH
Parboiled Cauliflower in Mayo with Mutton Seekh kebab
DINNER
Keto Butter Chicken/Murg Makhani
Thursday – Day 4
BREAKFAST
Scrambled Eggs with Chicken Sausages
LUNCH
Chicken Malai Tikka
DINNER
Chicken Seekh Kebab
Friday – Day 5
BREAKFAST
Protein shake
LUNCH
Shami Kebab with Greek Yogurt and Sliced Strawberries
DINNER
Chicken Broth, Hard Boiled eggs, Honey Smoked Bacon
Saturday – Day 6
BREAKFAST
Scrambled Eggs with Bulletproof Coffee
LUNCH
Capsicum/Peppers stuffed with Cottage Cheese (Paneer)
DINNER
Keto Tandoori Chicken
Sunday – Day 7
BREAKFAST
Keto Cheese Rollups
LUNCH
Keto Quesadillas
DINNER
Yummie Spinach Pie
My experience
When I decided to write on an Indian Keto diet plan, I never expected it is to be easy. After visiting many sites on Keto and after joining groups on Facebook, I was bowled over by what my Keto counterparts were eating in other parts of the world.
They were having a party!
The greatest advantage that they have, is that they can pick up any food scan its barcode, feed the data in any fitness app, and design their diet plan. But in India, it's not that easy. I live in a very small town in India, where it is an uphill task to procure food that is low in carb and sugar-free. For example, before going on Keto, I had never heard of almond flour or chia seeds. No almond flour is available within 170 km of where I still live. And the cost of chia seeds is equivalent to a pair of silver hoops.
But I am not going to give up. I am going to make the best of the food I get easily and achieve my target weight no matter what. While designing my Indian Keto diet plan I have kept some essential points in mind:
Simple food ideas, that are easy to cook and store
Meals that can be carried to work
Carbs and calorie break up for each meal
Here is the comelete explanation of Indian Keto Diet Plan and Reipces
diet
About the author
Priya Dogra is an ISSA certified In Keto coach and dietician who specializes in functional and integrative nutrition. She runs a virtual nutrition practice where she uses her Keto recipes and diet plans as medicine to help her clients.