5 Ways to Look (and Feel) Your Best As You Age
There's no shame in getting older. Commit to aging with grace, and the journey becomes a whole lot more fun.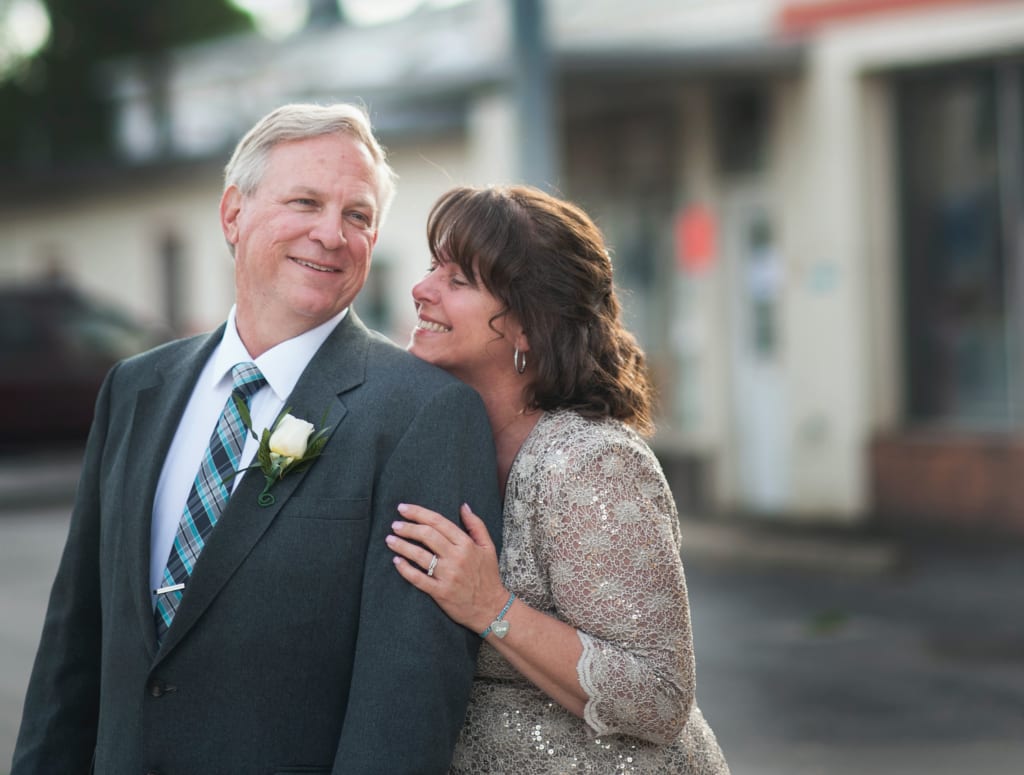 We all know the classic tropes when it comes to aging—parents angry at their children for sharing their age with others, birthday parties sans-numbers, the good-old "This is my twentieth thirtieth birthday!"
I like to refer to myself as being "only" middle-aged. It's taken quite some time, but I've learned to accept aging as natural and something to look forward to. We can't avoid it, after all.
I fervently believe that aging does not mean we have to change our standards for ourselves. You are never too old to pursue a new dream, learn a new hobby, or take care of yourself. In fact, as we age, it becomes more important than ever to take care of ourselves.
As much as we like to pretend otherwise, physical health and appearance is intrinsically connected to mental health. I want to feel good, and I want to look good, too. When I exercise and pay attention to my grooming practices, I have more self-confidence, more energy, and feel more at peace. In fact, I don't think it's aging that we're afraid of—I think we're afraid of losing ourselves.
Aging is human, and it does not require us to give up our identities. Taking care of myself—internally and externally—has allowed me to enjoy the best parts of aging without losing who I am. Here are five ways to look (and feel) your best as you age.
1. Go back to the basics.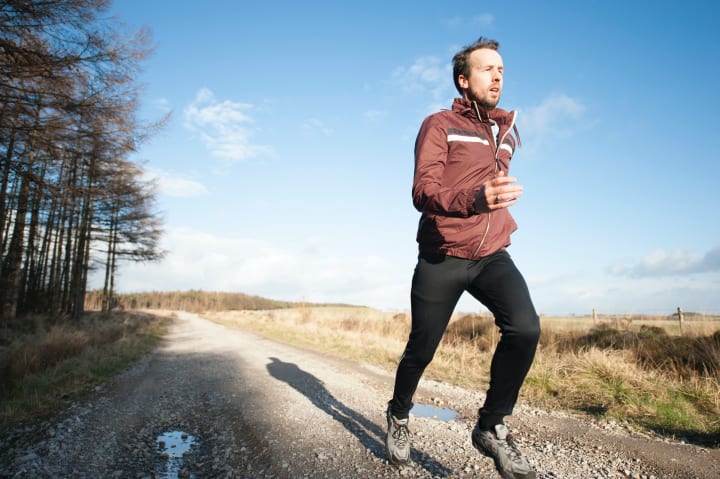 Over the last few decades, I have made great strides in my professional and personal life. I have a great career, and an even better family. Of course, greater accomplishments come with greater responsibilities. I didn't even realize that I was letting myself go until it was (almost) too late.
When I went for my annual physical a few years ago, my doctor sparked my self-care revelation with one simple question: "How many hours of sleep are you getting?" My answer? "Probably not enough."
The first step to being the best version of yourself is to remember that your body needs to be cared for. We spend more time recharging our devices than we do recharging ourselves. Sure, we might all think we're getting enough sleep and drinking enough water because we made it a priority thirty years ago, but over the years we can lose track of time, and we subconsciously lower our standards.
Reset your self-care routine with eight hours of sleep and eight glasses of water a day. Not only will you feel better, but it will reduce stress, bloating, and overall enhance your day-to-day quality of life.
Under-eye circles aren't a symptom of aging—they're a symptom of letting life get in the way of your needs.
2. Pay closer attention to nutrition.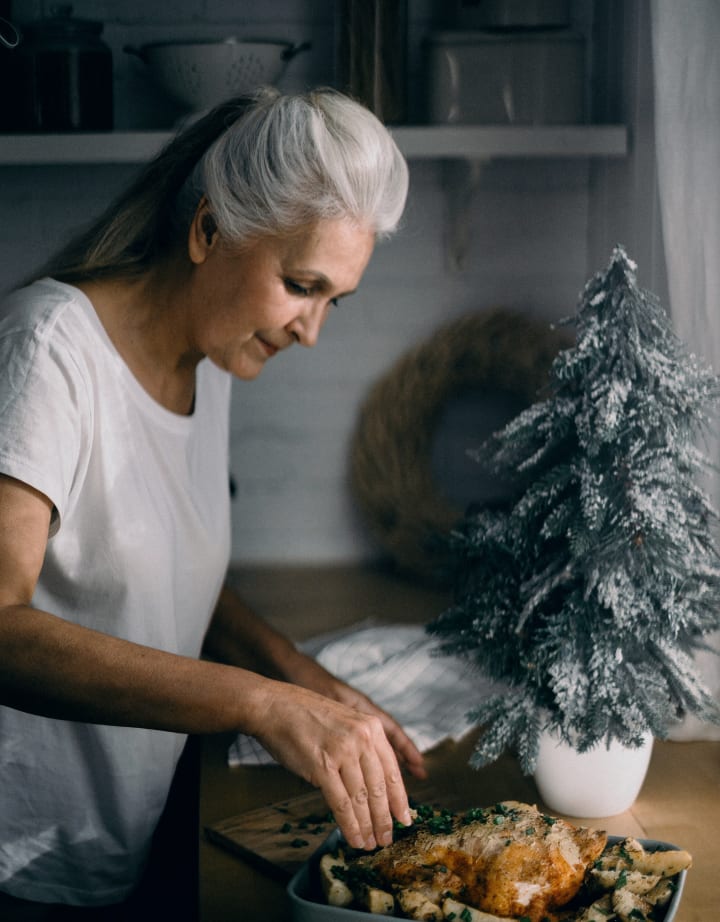 It's time to admit it: Our aging bodies don't process food like our young-adult bodies were able to. I miss the days of endless fries and milkshakes coupled with prominent abs.
Stress can steer us toward the quick-fixes: Fast food, fried meals, and alcohol galore. Although these meals might be tasty or quick or cheap in the moment, they end up costing us in the long run.
It's not easy to change your diet overnight. The best nutritional advice I've ever received was to think of each meal as an individual choice. It's a whole lot easier to choose one plant-based meal over one burger than it is to entirely swear off red meats or gluten.
Whether you're looking to lose weight or not, a healthy diet is about far more than a number on a scale. Food is what energizes our bodies. Poor energy affects all aspects of our lives.
Listen to your body after meals—what sits well? What doesn't? While you can always enjoy treat meals once in a while, making smarter nutritional choices will benefit your gut, your skin, your appearance, and your overall sense of self.
3. Indulge in skincare.
My dermatologist encouraged me to begin using moisturizers, and I'm sure glad I did. Although we often associate faces with age, our hands and our necks can be tell-tale signs of age, stress, and grooming. Taking the time each night to go through a skincare routine has not only given me a more youthful look, but it makes me feel more confident, too.
I'm proud to have a precise and lengthy skincare routine. Finding the products that work for me has taken some time, but it was certainly worth it. The benefits of taking care of your physical appearance expand far beyond looks. Having a self-care routine that feels like a luxury is a good way to be able to give back to your body, and remind yourself that you deserve a little pampering. And in some ways, knowing that I take care of myself has also positively affected the way I hold myself, the respect I have for myself, and the ways I allow others to treat me.
4. Invest in your appearance.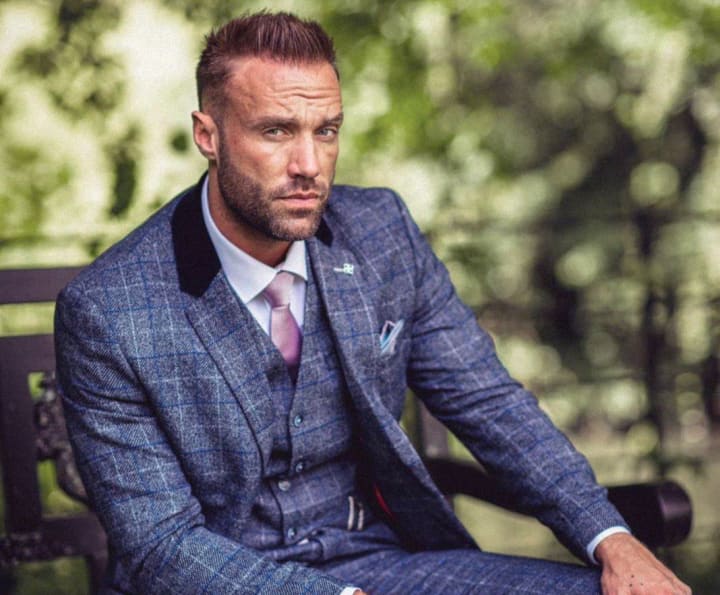 There are plenty of procedures out there that enhance physical appearance and hide glaring symptoms of aging. However, one of the most effective procedures is also one of the least talked-about. I'm about to let you in on an industry best-kept secret. Are you ready?
Two words: hair restoration.
Yes, plenty of people do it, and no, there's no reason to be ashamed of it. A hair line is a dead giveaway for aging, and for many of us, a receding hairline could be our biggest physical insecurity. So, if a resolution exists, why can't we embrace it?
Some people begin experiencing hair loss as early as their twenties, and it's easier to reverse than most people think. Dr. Michael Wolfeld is an expert in the field whose techniques and treatments have empowered both men and women to maintain their self-identities decades beyond their prime.
Hair restoration needs are different for everyone, and I appreciate that Dr. Wolfeld offers individualized treatment plans depending on a person's desired results. Whether you dream of a more flattering hairline or want back the thicker head of hair from your youth, one consultation with Dr. Wolfeld will reveal the best options available to make it happen.
Hair restoration is about far more than just hair; it's about identity, esteem, and confidence.
5. Do what you want.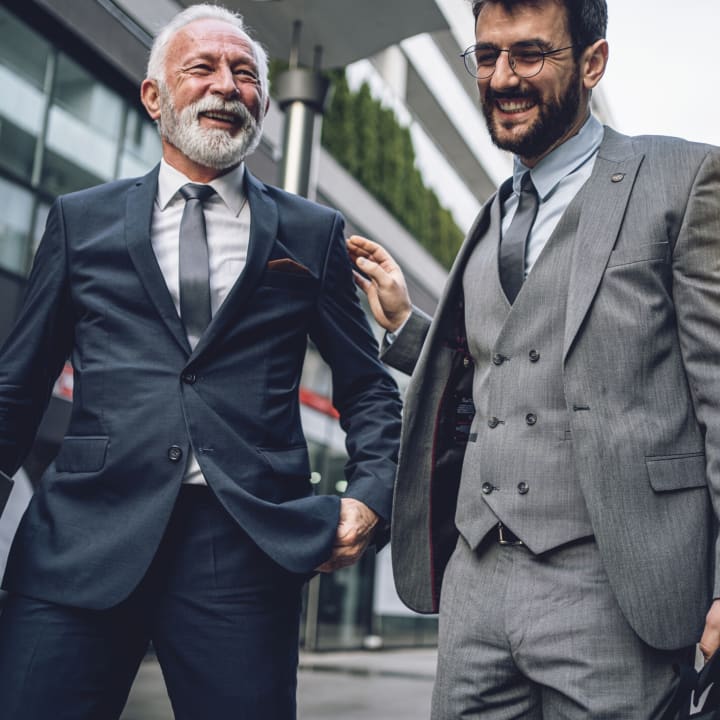 When it comes to aging with grace, there are no tried-and-true right answers. The best thing that you can do for yourself is what feels best for you.
We live in a world of extremes: some people condemn all anti-aging practices, and others worship them. I personally believe that the happy medium is best—to accept that you are aging, but to continue to take care of yourself as you experience it, and do what you need to in order to celebrate it. There is no shame in getting older, but there is also no shame in wanting to look and feel your best.
When it comes to being the best version of yourself, only you know what that looks like. Recommitting to yourself—whether through nutrition, sleep, skincare, or hair restoration—is the best investment you can make, because you only get one body.
Your life doesn't end when you hit that age milestone you've always feared. Take care of yourself, and your quality of life can only get better.
aging
About the author
I'm a wife, mom,grandmom and model I'm passionate about living my best life from the inside out. I believe the better you treat your body the better it will treat you.
I blog about beauty, fashion, self-care, and much more.
Reader insights
Be the first to share your insights about this piece.
Add your insights