How Authenticity Helps to Define Your Individuality
Everyone has a uniqueness that is true to oneself. However, in the journey of life, one starts to drift away from it and gets lost in the world of deception. Authenticity helps to rediscover oneself and define one's individuality.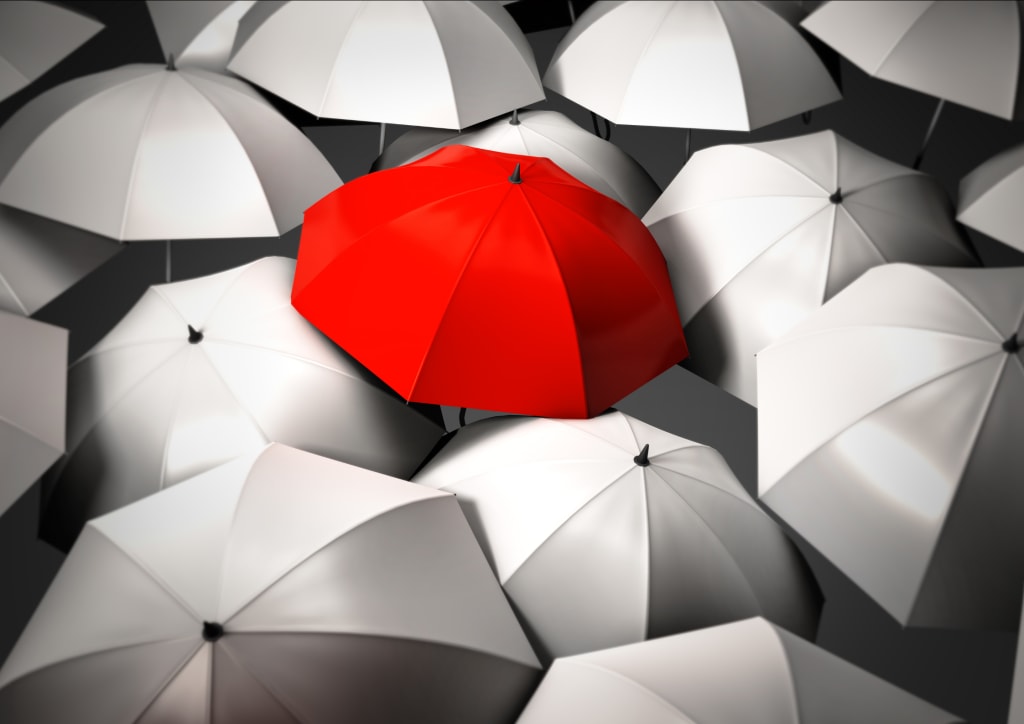 Authenticity has various traits; different people have different interpretations. For some, authenticity means staying natural, while few define it as a unique quality one possesses. For some individuals, it's a classy way to adapt great leaders' beliefs and philosophies and lead their lives. While some take their own stand and do the things: they genuinely believe.
Today, every people use the term authenticity, as a neologism, without knowing its pure significance. Authenticity defines your actions, emotions, and beliefs in accordance with the true nature and values you inherit within yourself. It is an illustrious way of acknowledging who we naturally are without imitating or mimicking someone else.
Many a time, I literally found myself been trailed on the witness stand to be intrinsically authentic. Mostly, the comment is, "you are very diplomatic." In every single argument, I used to justify and defend myself as to why I'm diplomatic. Later, I realized it didn't matter. My prudent behavior states my authenticity, which helps me to climb the ladder of success and prosperity. Sometimes, I criticize myself due to my contriving nature. But, it helps me to describe my individuality.
Below, I am presenting you five significant points that helped me to understand the essence of authenticity that changed my life for good:
• Be the Way You Are!
The fundamental principle for being an authentic person is to be yourself. In addition, one needs to respect their traditions, values, and beliefs to earn recognition from others.
We can learn authenticity lessons from toddlers and younger children. They are happy, kind, and compassionate to everyone indiscriminately. Authentic individuals are highly optimistic with tenacious ethics and high integrity. Invest sometime in yourself and think about the things that make you unique.
• Accepting Your Weakness
Accepting your weakness and cultivating it into your strength is one of the biggest challenges one faces in their life. After all, failures are the pillars of success.
Authenticity matters! It defines your objective by being progressive, transparent, and supportive of yourself. It helps to build self-esteem and encourages you to do things rightfully.
• Expressing Your Point of View
Voicing your opinion is an act of courage. It shows your interest and seriousness in the given scenario, especially when it contradicts the viewpoints of other individuals.
Speaking what you authentically believe states your loyalty and dignity towards yourself. Moreover, your authentic approach will make your audience listen to your verdicts attentively. It is where you will claim your individuality!
• Never Hesitate to Follow Your Mind
The essence of authenticity relies on trust. You need to trust your gut feelings and instincts instead of blindly following what every other individual advises.
There might be challenges or criticisms for doing things in your way, but you must focus on the bigger picture. All obstacles will become the bed of roses once you finish what you started.
• Don't Lie to Yourself.
There is a bridge between our journey and expectations. Our trip defines our learnings and experience, which helps to build our character and destiny.
There are times when we fail and try to justify our negligence. Under such circumstances, we should accept our mistakes and pen note our learning lessons. An individual who lies to themselves cannot distinguish the truth within themselves and their loved ones. Eventually, they will lose all their self-esteem and lead an unauthentic lifestyle.
Authenticity is present in every individual. All we need is to identify and accept our uniqueness freely. We always admire successful leaders, teachers, and entrepreneurs, who earned our respect and gratitude with their authentic approach. But, it was only possible because they believed themselves.
About the Creator
I aspire to build trust and influence people with my writing. I keep in mind the target audience and objective to make my work more informative, effective, and interactive for the readers. Writing is my passion,
and I write for growth...
Reader insights
Be the first to share your insights about this piece.
Add your insights