HOW TO CREATE BEST SEO PROPOSAL FOR CLIENTS
Tips to make an impressive SEO proposal for your client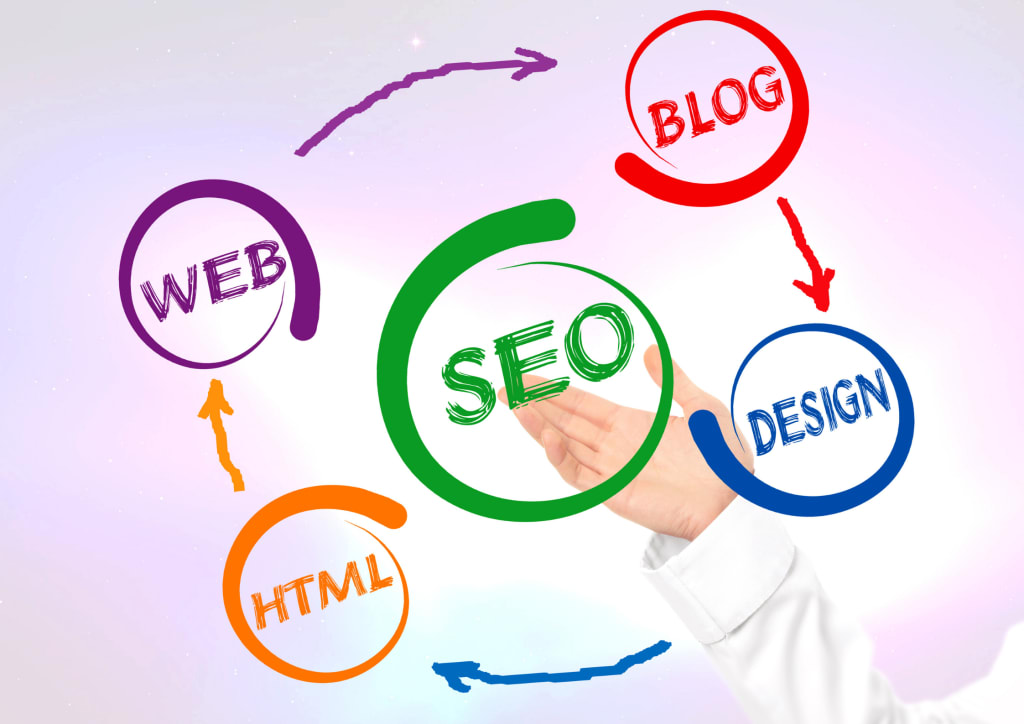 HOW TO CREATE BEST SEO PROPOSALS FOR CLIENTS
Search Engine Optimization (SEO) is an activity that attempts to escalate your website's search engine rankings.
SEO is a library itself, which contains excess knowledge and applications to help websites achieve their highest ranking. Thus, other businesses look at an SEO specialist from a different angle.
Similarly, while we approach a business client with our SEO proposals, they expect them to be customized. Their expectations and your offerings should camouflage with your proposals to achieve a win-win situation from both ends.
WHY WE NEED A PROPOSAL
According to the statistics, 61% of the marketers believe that SEO is the future of digital world. The emerging advantages of SEO are the reasons for SEO being ranked as the most significant way to increase awareness, lead generation, and growth.
Just like other business deals, your client will approach different SEO specialists in the hope of better-quality work in their budget. Without a proper proposal, you cannot impress your client.
Your brochures and past work experiences won't be enough to impress your clients. Thus, you will always need a unique, magnetic, and professional proposal to convert your lead into clients.
WHAT POINTS SHOULD WE KEEP IN MIND BEFORE CREATING SEO PROPOSAL
Before you start creating a roadmap and costing of the proposal, sit back and think, what is all-important for your offer? How can you show your offerings and uniqueness to create an ever-lasting impression on your client?
Well, we have noted down the answers below:
• Selecting a Decent Template
Being a digital advisor, they would expect you to brief them using digital applications. Thus, choosing an appropriate template to present your proposal shows your creativity and uniformity to the clients.
• Transparency
Be transparent. Share your knowledge and your working technique in the proposal. Your confidence and understanding of the project should reflect on your proposal.
• Significance of Your Offerings
Your proposal should explain what is unique in your offerings. You can elaborate on the challenges you might face during your undertaking and how you will overcome them. It works!
• Benefits
Proposals are always a two-way process. We advise you to highlight the key elements your clients will benefit. It will certainly trigger them to consider your proposal before finalizing it.
STEPS TO CREATE SEO PROPOSAL FOR CLIENTS
Let's start creating an alluring SEO proposal for your SEO clients.
I am listing down an 8-step-by-step effective way to create an SEO proposal for your clients.
STEP 1: FOCUS ON THE BRIEFING
The briefing includes everything you want to know about your client. Generally, a briefing concerns the nature of business, the scope of work, history, and future expectations. Thus, you can analyze their strength and accordingly create a roadmap for your SEO proposal.
STEP 2: SELECT AN APPROPRIATE TEMPLATE
Like we discussed earlier, selecting an appropriate template will help you to stand out from the crowd. Depending upon the nature of the business, you can choose an elegantly designed template to submit your proposal.
STEP 3: GIVE A DETAILED SUMMARY
SEO depends on quality content and the natural use of keywords. Your prospect will read your procedures very carefully until they have a clear vision of your understanding. Thus, mention your plans in detail and summarize them accurately.
STEP 4: ADD TIMELINES
Time is crucial to run an SEO campaign. It helps you and your clients to keep track of the progress and time required to show results. We would advise you to retain some days in between for revisions and feedback.
STEP 5: MENTION SWOT ANALYSIS
If necessary, mention your analyses and findings on the client's website. For instance, you can include some screenshots of specific weak spots from the client's website in your proposals with its solutions. It will help the client to understand your seriousness and sincerity towards work.
STEP 6: PRICING DETAILS TRANSPARENT
Pricing is a sensitive matter for any business organization. While proposing an offer, please be transparent with the pricing policies. There might be a situation where your offerings exceed their budget. But be fair and give your budget with detailed services.
STEP 7: CLEARLY MENTION THE LEGAL TERMS
Today, legality plays a crucial role while making a prospect. It should be clear and transparent from both ends. It assures safety and confidence among the parties.
STEP 8: SENT IT TO YOUR CLIENT
After following all the steps from 1 to 7, you will be ready with your SEO proposal. Check all the pointers before submitting your proposal, as a single mistake might cost the deal. Check all related documents carefully.
VERDICT
Competing for new clients is challenging in digital platforms. An SEO proposal will help to boost your reputation and prospect. Creating an SEO proposal takes time, effort, and a lot of patience. Likewise, it needs proper formatting, tone, and presentation skills.
About the Creator
I aspire to build trust and influence people with my writing. I keep in mind the target audience and objective to make my work more informative, effective, and interactive for the readers. Writing is my passion,
and I write for growth...
Reader insights
Be the first to share your insights about this piece.
Add your insights