Easy DIY Art Projects
Love art, but failed art class? These easy DIY art projects will let you get creative without it being comically bad.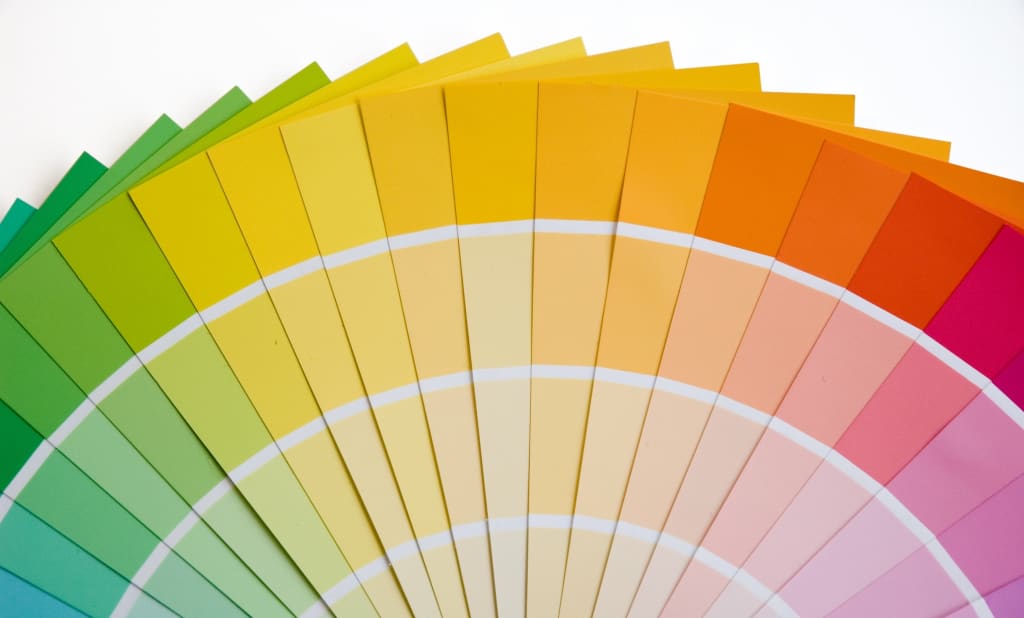 Not every person has artistic talent, and that's why sites like CakeWrecks exist. Simply put, there are some people out there who can turn a step-by-step Pinterest project into an unmitigated disaster that's not even remotely recognizable when compared to what it's supposed to look like.
If you aren't artistically inclined, then don't worry. These easy DIY art projects will allow you to decorate your home, make cool gear, and just get creative without the issue of curling into a fetal position due to the shame of another epic DIY failure.
Framed Prints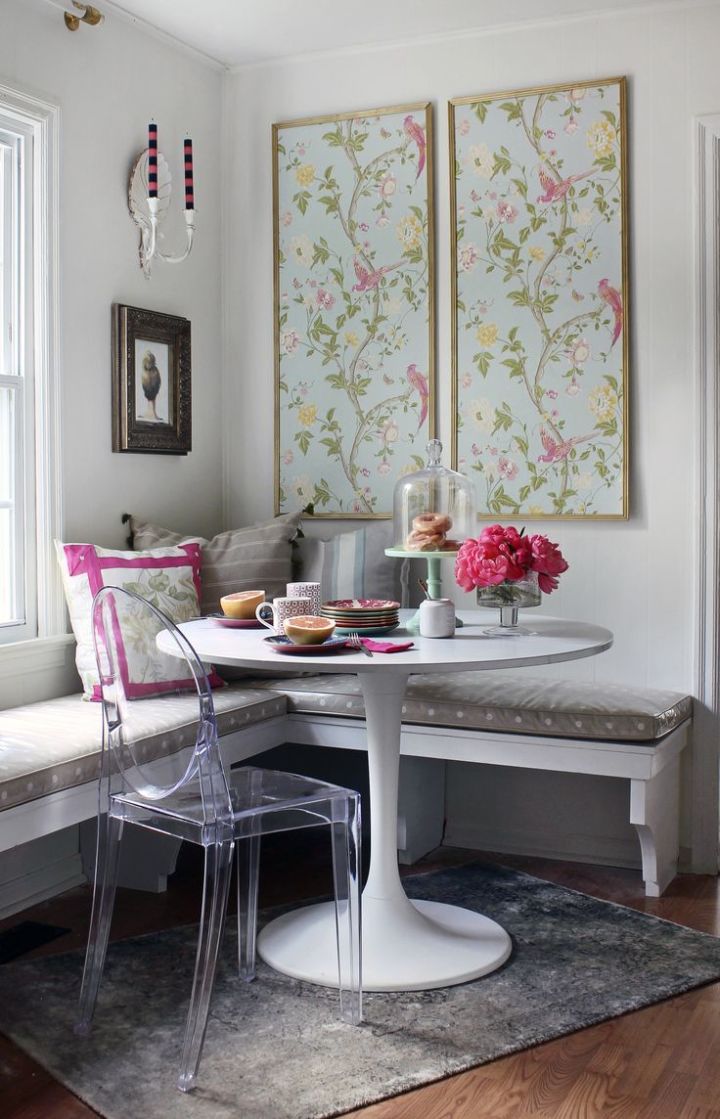 I'm not talking poster prints — I'm talking wallpaper prints. Wallpaper has a variety of different textures, colors, and patterns. That's why it's so attractive when you put it in a frame.
As far as easy DIY art projects, nothing gets much easier than shoving wallpaper in a frame. So, if you're seriously not artsy, then this is a great pick. All you need is a fancy frame and a nice wallpaper pattern, and you got a nice DIY home upgrade that looks way more pricey than it is.
Magnetic Scrabble Board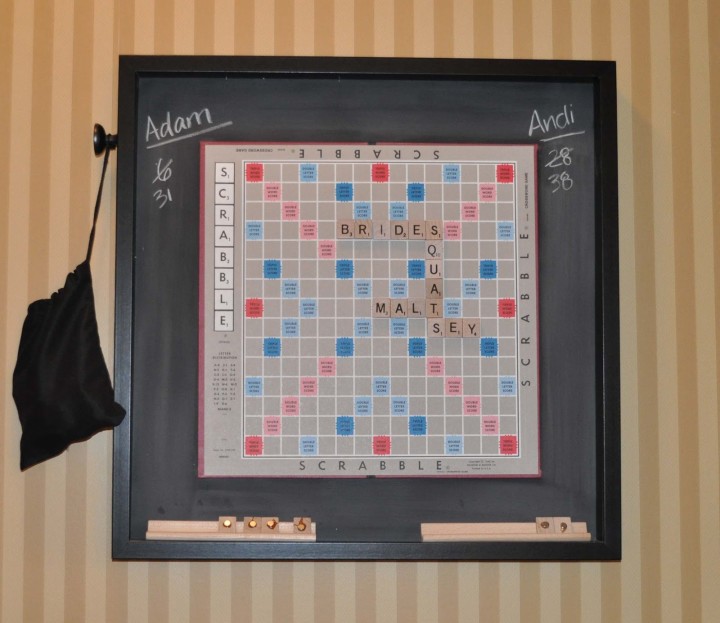 Love Scrabble? Who doesn't? This piece of functional wall art allows you to play Scrabble on your wall — all using the power of magnets to keep things in place. This Magnetic Scrabble Board tutorial allows you to make your own board and upgrade your pieces.
It's one of the newest easy DIY art projects taking the net by storm. If you love Scrabble, you'll totally get why.
DIY Watercolor Pixel Art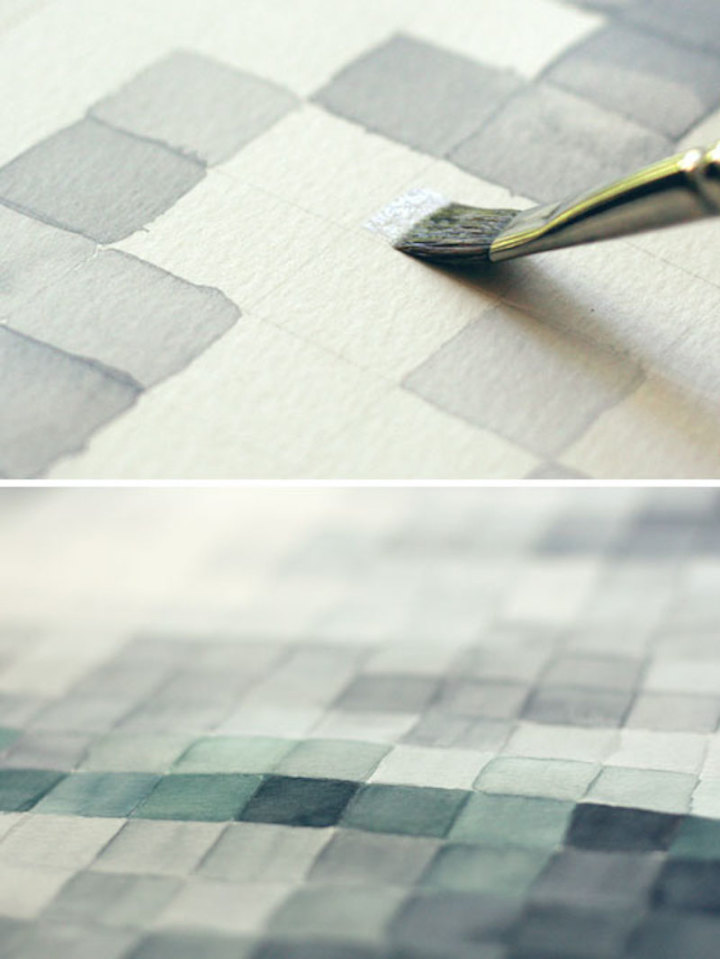 Pixel art used to be solely exclusive to the realm of difficult-nigh-impossible art projects for DIYers — but not anymore. There are some seriously easy DIY art projects that you can do to recreate that pixel art look.
This pixel painting art tutorial will help you learn how to turn your favorite photographs into adorable, beautiful pixel wall art in a pinch. Upgrading your home decor has never been so easy!
Coffee Stirrer Art Pieces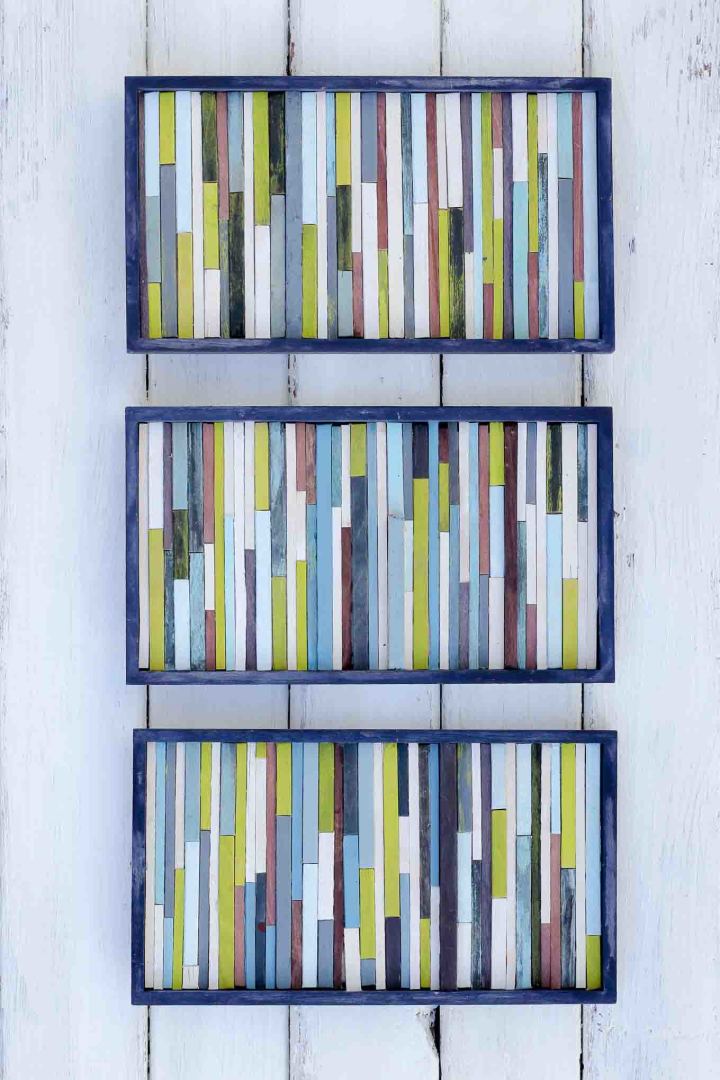 You know those cheap wooden coffee stirrers they use in Starbucks? Well, if you grab a bunch of them, get some paint, and also get a box, you can make some seriously nice art for your living room with them.
Interested to see how it's done? You can get the tutorial for coffee stirrer wall art on the net.
Wooden Letter Art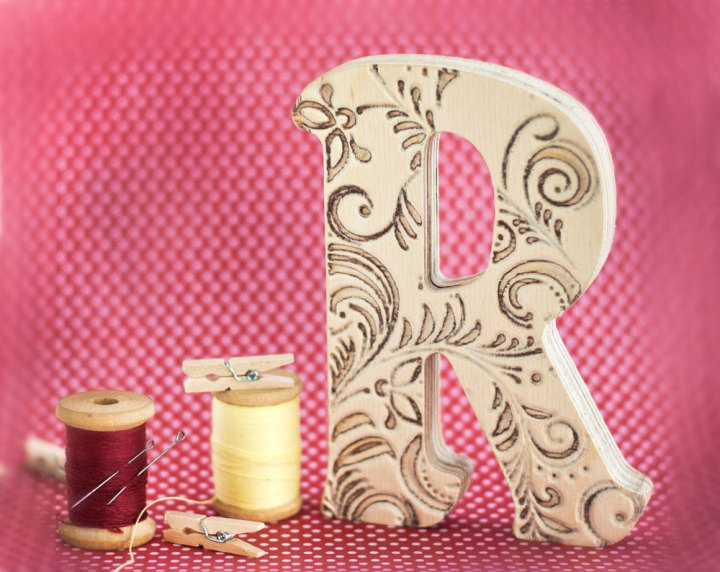 You'd be amazed at how many easy DIY art projects focus on glue and spraypaint. If you have wooden letters from your local craft store and a canvas, you can make some pretty amazing textured paintings.
A good tutorial for wooden letter art can be found online, and it's also one of the most dirt cheap projects you can make.
Cartoon Jeans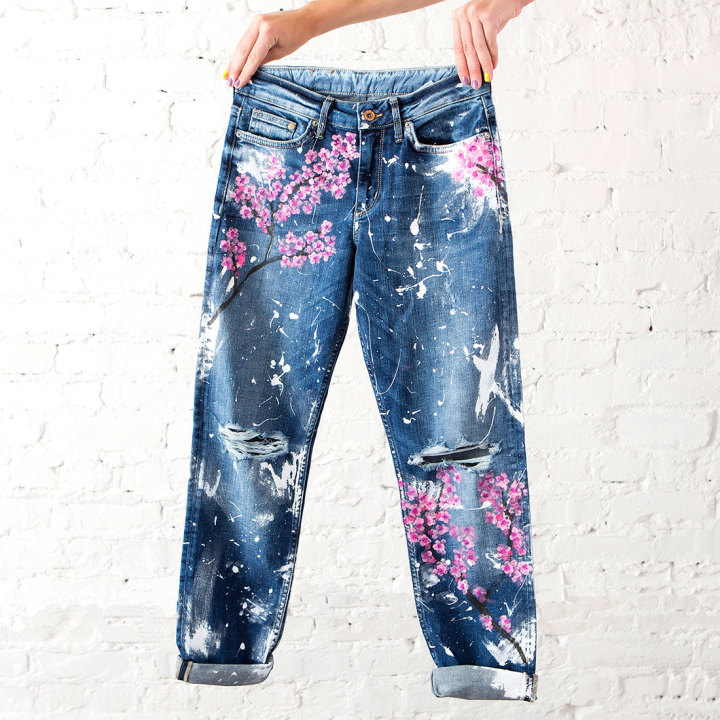 Got a good hand at drawing? Well, then, that means you can use that talent for some pretty nifty, relatively easy DIY art projects you can even wear. One of the easiest is to grab some fabric markers with permanent paint from the craft store, and get funky with your clothing.
All you need to do is use fabric markers to draw on your jeans. What's easier than that?
DIY Bath Salts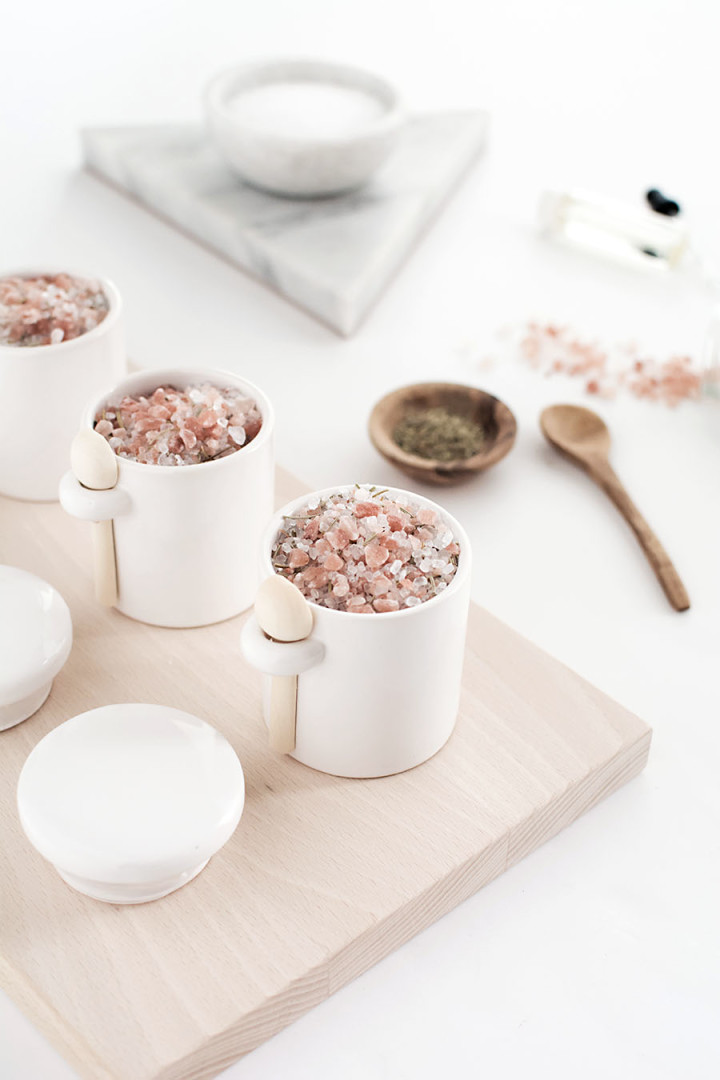 Love relaxing in a bath tub after a hard day's work? You're definitely not alone in that respect. Chillin in a tub just got a little cheaper, just by making your own DIY bath salts.
Few easy DIY art projects are as simple as this. Just grab Epsom salts, mix them with a couple drops of essential oil, and add a little food coloring, and you're good to go.
Spray Painted Wicker Chairs
Wicker chairs are pretty easy to pick up, but the problem with them is that they never seem to come in cool colors. This easy DIY art project gives you art and function all rolled up into one — a wicker chair that looks as good as art.
All you need to do to make your wicker chair look awesome is to bring it outside, whip out a Krylon can of your choice, and spray it. If you really want to add an edge to your home, make a point of spraying the wicker chair with multiple colors.
This is a great home decor project for fall and summer, so don't hesitate to try it out when you have some spare time.
Paint Chip Calendar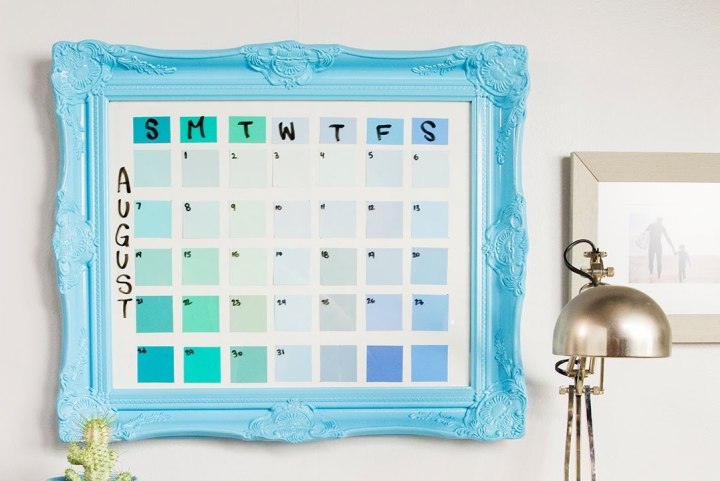 Love the idea of a write-on calendar made of cheap supplies that doubles as wall art? Get crafty with some paint chips to create a beautiful color gradient calendar that works with your personal style.
This paint chip calendar tutorial shows you how to make a gorgeous reusable calendar at a budget price.