10 Life Hacks for a New Homeowner
Did you know that ice cubes help with carpet dents? Check out the greatest life hacks for a new homeowner to use when moving in.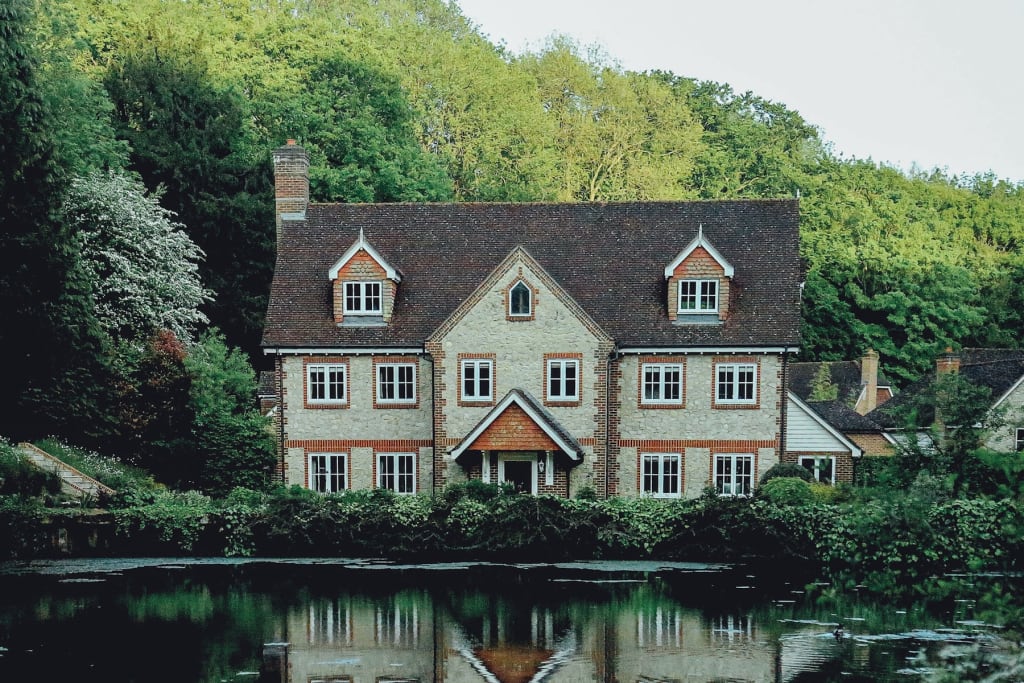 Being a new homeowner is both super exciting and very stressful. You have to organize the entire house, store away each and every single one of your belongings, and overall maintain a happy home. Furniture and other house necessities are pretty expensive, and now that we just moved in, we barely have the cash to buy more things for the house, even the little things like shelves and storage room just to put away our shoes or hygiene supplies.
Since many new homeowners don't have much money left on them after moving in, they're stuck with either their parents' old furniture or their own chipping and damaged furniture. However, don't you just wish that you knew a couple of life hacks to get you through organizing your new home without spending so much? There actually are with these handy life hacks for a new homeowner! Since being a new homeowner is tough at first, it doesn't have to be anymore. Consider trying out any of these useful life hacks to get you adjusting into your new, cozy home!
There are so many ways you can use a shoe organizer, and one of the best ways is storing your cleaning supplies. Since cleaning supplies can take up so much room in your shelves, cabinets... literally everywhere, a shoe organizer can perfectly store and hold everything you need to clean around the house. And a great one is this shoe organizer by Whitmor.
From your surface cleaners to bathroom cleaning supplies, you can easily store everything you need in this shoe organizer. What's great about this idea is that you can simply hang the shoe organizer on your door, so it doesn't take up any room anywhere else! You also won't lose anything when they're safely secured in one of the best DIY storage ideas for your home.
Use wire shelves in your kitchen cabinets.
Among the best life hacks for a new homeowner is using wire shelves for putting away any type of dish or other kitchen essentials. Since cabinets in general can separate certain types of dishes and kitchenware, placing shelves within cabinets makes much more room for putting away any more kitchen necessities. It helps you stay more organized and more room for extra kitchenware.
What's ideal about wire shelves is that they don't damage any of your kitchen essentials. The surfaces of these shelves are smooth to avoid scratching your dishes and ruining your glass cups. While they're easy to install, you can have so much more storage in your kitchen cabinets without having to rearrange your kitchenware.
Wine racks are perfect for storing towels.
Own a wine rack that you don't use anymore? From the useful life hacks for a new homeowner, a wine rack is actually perfect as a towel rack. Instead of giving away or tossing out your wine rack, it can be used to store your towels in the bathroom! Depending on the size, it doesn't consume too much space, but it can definitely hold multiple clean towels.
Rather than hiding away your clean towels under the sink or in the closet in another room, a wine rack can give you and anyone else easy access to a clean towel. You can roll up each towel, and place them where you would place a wine bottle. Easy to restock and you're not paying a cent for more storage room, since it's among the best DIY bathroom ideas to improve storage space.
Ice cubes can help with carpet dents.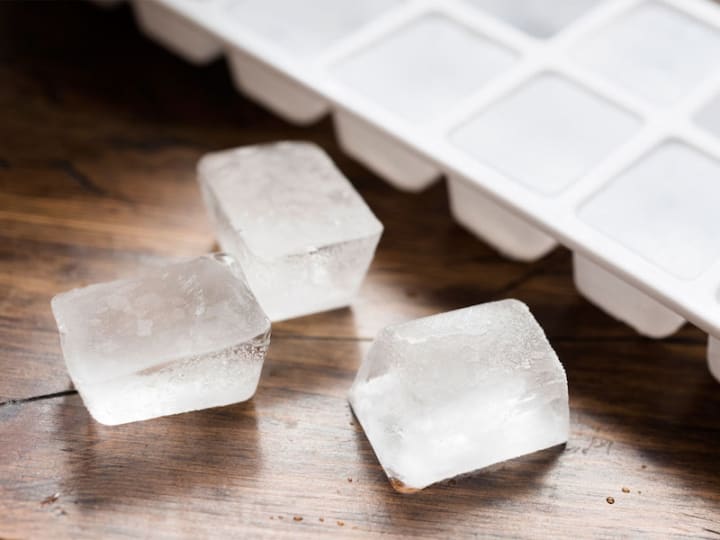 Who would've thought that ice cubes can help with carpet dents? If you had a piece of furniture positioned in the same spot on your rug for more than a year, then there is going to be dents in your carpet. Not only do they ruin the look of your nice carpet, but it's a total pain to look at.
Don't toss away your carpet or hide the dents with more furniture—ice cubes can help you out! While it's one of the coolest life hacks for a new homeowner to try out, this is how it works. When placing an ice cube or two that perfectly fits in the dent, the rug will absorb the liquid and eventually causing that dent to rise. To really convex the dent, once the ice cubes have melted, start vacuuming the dents or fluff it out with a toothbrush or fork. If this doesn't help, try once more with the ice cubes so the carpet material in the dent can expand.
Use hooks and racks to hang kitchen equipment.
Some people say it's possible to own too much kitchen equipment, but from the nifty life hacks for a new homeowner, you can never have too much equipment when you have hooks laying around. Ordinary hooks don't have to be just for hanging coats or towels. In fact, you can literally hang anything you want with hooks!
And one of the best ways to use hooks is by hanging your kitchen equipment. If your pans and pots aren't fitting in your cabinets from lack of room, make more room by installing hooks in your kitchen walls! Either right by your oven, or anywhere else in the kitchen, once you've placed a few hooks on the walls, you can hang kitchen supplies that couldn't fit anywhere else.
Place framed mirrors on closet doors.
Every house needs a couple of mirrors and from the best life hacks for a new homeowner to try out, so how about placing mirrors on your closet doors? Full-body mirrors are ideal when it comes to checking out your entire outfit from head to toe. So, placing one or two of these mirrors on your closet door in your bedroom is something most of us want.
Regular, full-body mirrors are expensive, especially when they can stand on their own. Not only are there cheap full-body mirrors out there, but you can simply hang them on any closet door. It saves more room and you're getting a full-profile look of yourself whenever you try on outfits before heading out!
Repaint old or used furniture.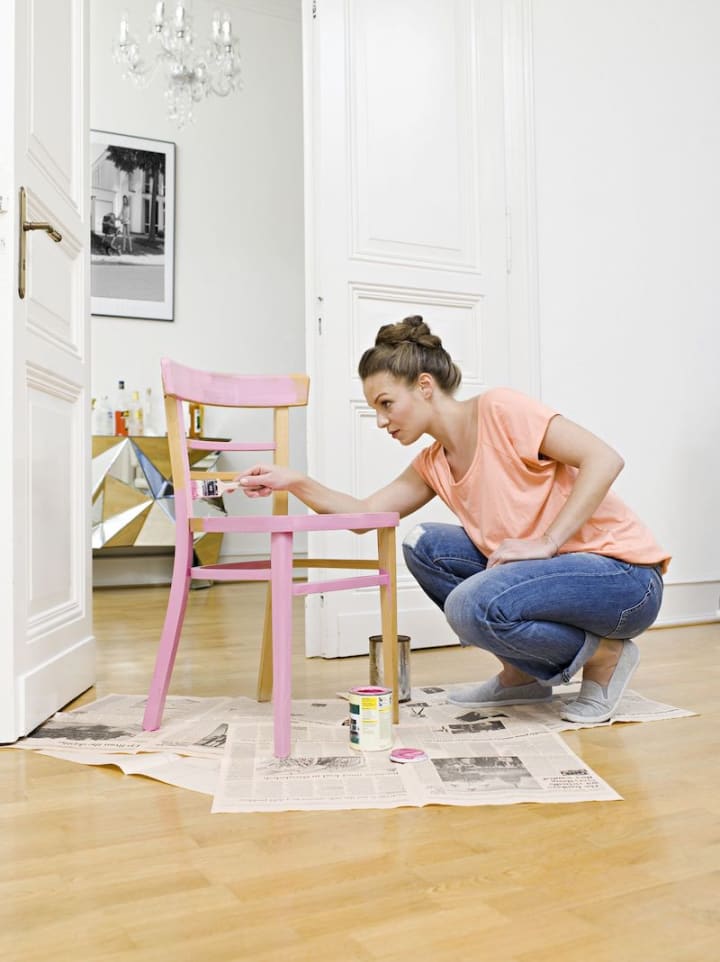 Ever thought of repainting old furniture? If some pieces of your furniture is still good to use, but they're chipping away, consider giving them a total makeover! Either your couch, dining room chairs, or nightstand table, get your hands on paint and coat any part of the furniture that's chipping or fading.
If your kitchen table chair has a wobbly leg or two, tighten them up! Good furniture should never be tossed out if there's minor damage to them. Plus, giving them a fresh coat of paint will make them look brand new! They won't look the slightest bit old once you've given your good furniture an ideal renovation.
Transform your stairs into storage drawer stairs.
Easily one of the best and smartest life hacks for a new homeowner is completely transforming your stairs into storage drawer stairs! This is probably the one that needs the most work, but it's certainly worth it in the end. Once you've completed it, you'll have a ton more storage room in your stairs to put away anything from shoes to bags and even coats.
Whether you're building a new house or renovating an old one, make the stairs in your foyer or any large stairs near the entrance to your home into storage drawer stairs. It can be difficult to do on your own, but you can also hire someone to do the work for you. While it's something to consider, you'll have so much more room to store anything in your storage drawer stairs.
Use a canvas painting to hide your thermostat.
Don't you just hate the sight of your thermostat on the wall? Isn't there a way to conceal and hide it from your sight? In fact, there is! Among the life hacks for a new homeowner to do, an open thermostat can ruin the look of a room's wall. How about covering it with a stunning painting of your choice?
You can't technically hide a thermostat with a regular flat photo or painting. Instead, a canvas painting is what you need to completely cover the box. Since the back of a canvas is concave, it's easy to hide a thermostat box on your wall. And when you want to adjust the temperature in your house, take away the painting and replace it back once you've adjusted the thermostat.
Vinegar can be your best carpet cleaner.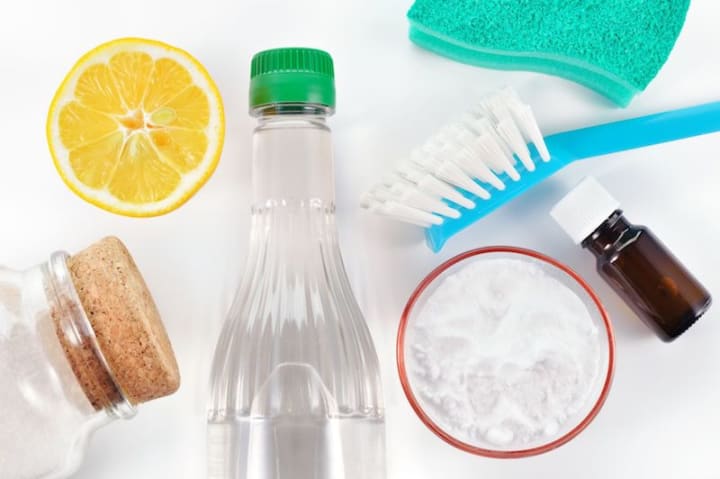 Finally, from the genius life hacks for a new homeowner to use is vinegar! Many of us hate the smell, taste, and overall look of vinegar. But it can actually be your best friend when it comes to removing stains off of your carpet. If you suddenly spilled coffee, red wine, or anything else on your carpet, don't quickly rely on a rag soaked with soap and water.
Vinegar is used to clean many surfaces, including rugs. Once you've suddenly spilled red wine on your carpet, pour some vinegar in a spray bottle and spray the surface of the stain. Allow the vinegar to sit in the strain for a few minutes before blotting it out. This is a way better alternative than having to go on your hands and knees to scrub out the wine stain. Vinegar can also be used to remove strains from shirts.
About the Creator
Bakes sweets ever Thursday and donates them to her local homeless shelter. Is an owner to five pugs and can count to 500 in French.
Reader insights
Be the first to share your insights about this piece.
Add your insights