Best DIY Storage Ideas for Your Home
Get rid of the clutter and try some of the best DIY storage ideas for your home.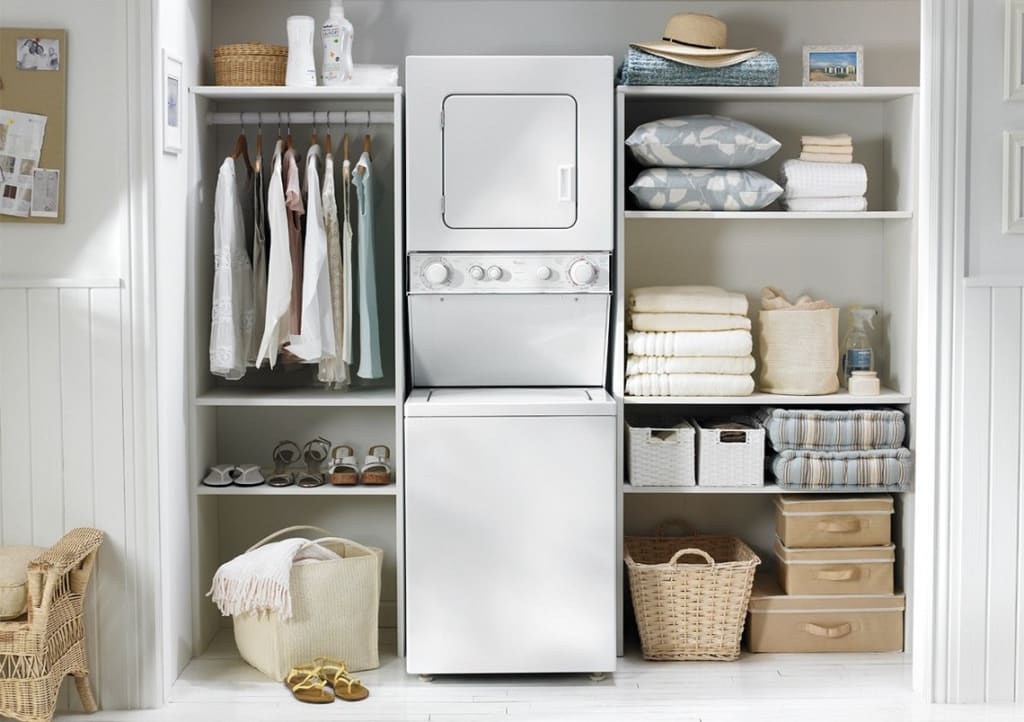 You can never have enough space for all your stuff — especially if you live in tight quarters. With all the crap most of us are constantly buying -- on top of the crap we already don't have anywhere to put -- it only makes sense that we're going to have to get a little creative when it comes to storage. It's safe to say your closets are already full, or otherwise you wouldn't be here.
Which one of these projects should you undertake? Which is the best? Don't freak out, this article will walk you through the best DIY storage ideas for your home — or even apartment. Times are tight for many of us out there, so we can't afford to throw away cash on household fixes that are going to be duds anyway -- so get your hands a bit dirty, and do it yourself. There are plenty of shows out there on television that deal with similar fixes, but those shows hardly take into account the average person's budget. Hopefully, this list will offer you more practical solutions.
DIY Recessed Pantry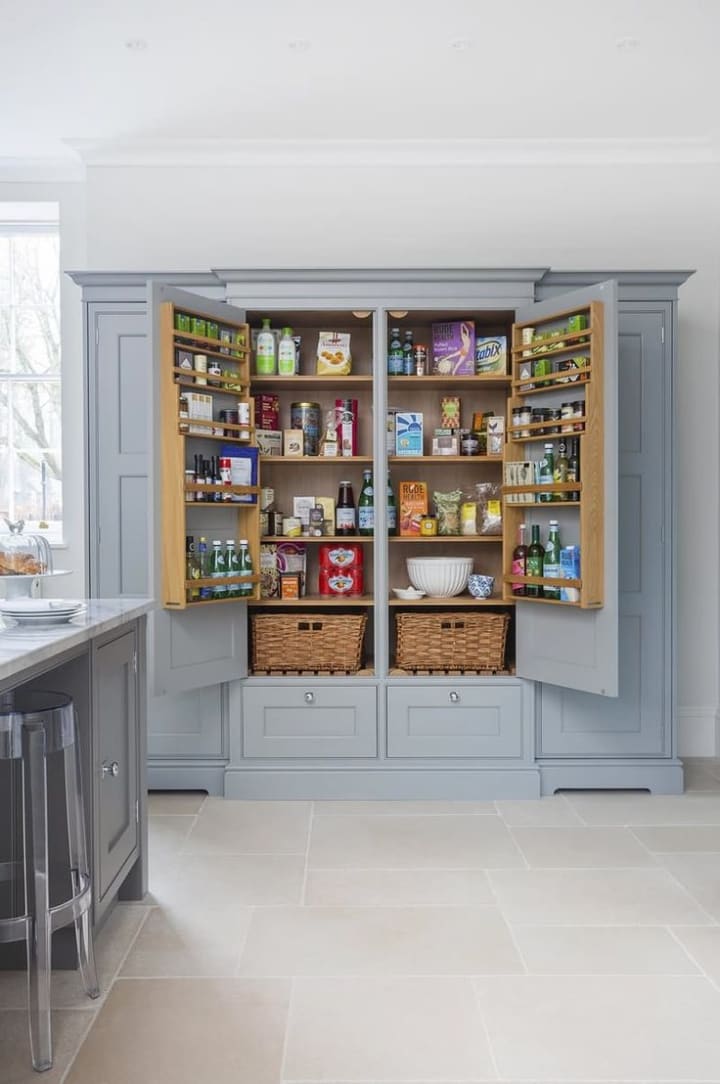 Kitchens can get awfully tight, especially in smaller houses. All those coffee makers, toaster ovens, cookie jars, and other assorted knick-knacks add up — leaving you hardly a spot to make a simple sandwich. If you can, why not kick out a wall and create a recessed pantry. You can stock your snacks and spices with ease, while also having room to hide a microwave, mini-fridge, or Crock-Pot — anything that is in the way. And making this one of the best DIY storage ideas for your home.
DIY Reclaimed Space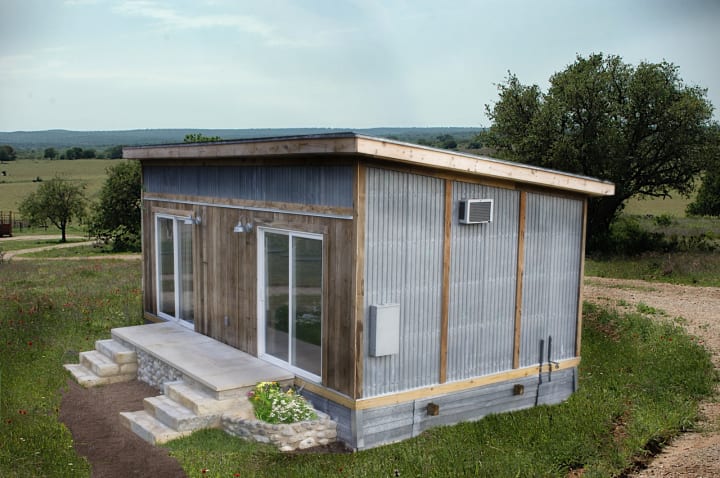 This one is similar, as the biggest thing to think about here is an economy of space. A recessed niche in your living room — like a hollowed-out space under stairs or in a wall for your home office — expands the square footage of your living room. It can be used as an extra closet for increased storage space, and it's one of the best DIY storage ideas for your home.
DIY Bathroom Towel Storage Baskets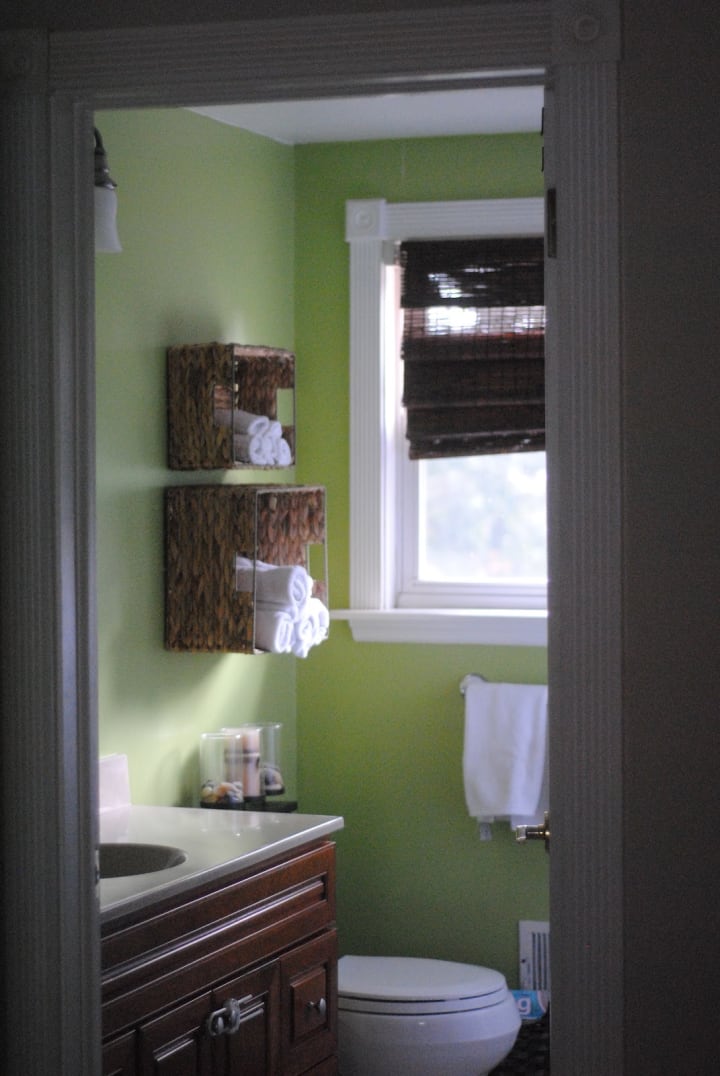 Bathrooms can be small and cramped, and big fluffy towels can take up an insane amount of space in your one bathroom closet. Why not dig up some old picnic baskets that you never use and transform them into clever towel organizers to hang above your toilet. With this DIY storage idea for your home, you'll never be searching for a towel again.
DIY Hanging Storage Bins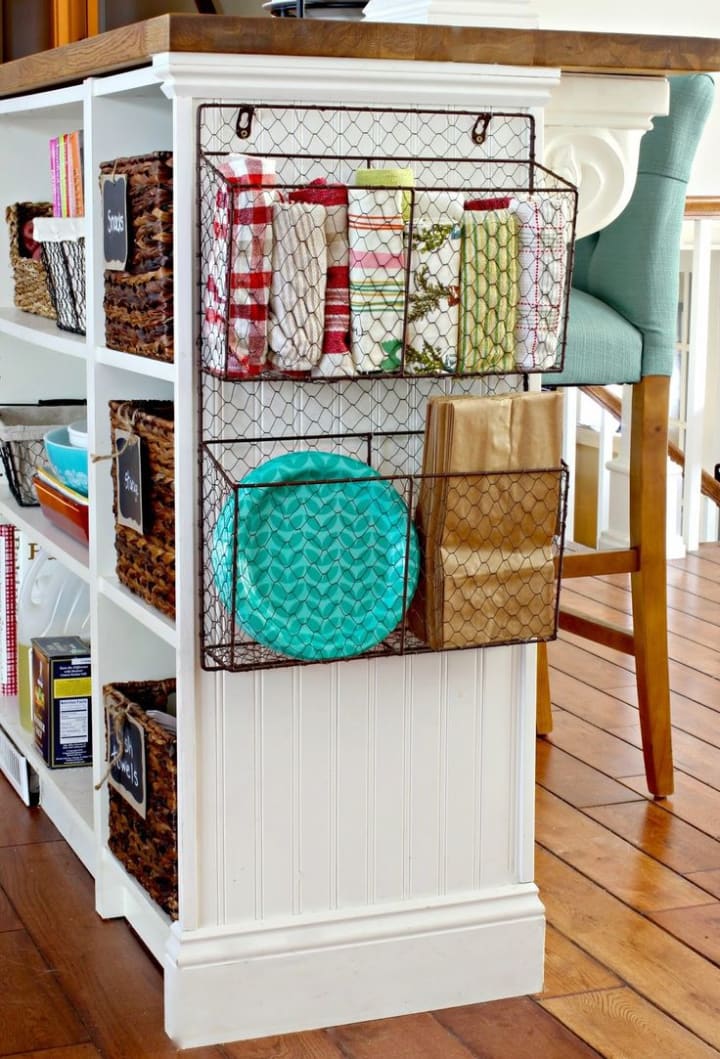 Hanging things is a great way to increase your storage and free up your cabinets for larger household items. Toss your spoons, spatulas, and dirty dish rags into these versatile bins, and have your cooking tools right in front of you. They can be customized to any size you like — you'll be shocked how many of these things are floating around in your garage — and are one of the more simple DIY storage ideas for your home.
DIY Craft Supply Pegboard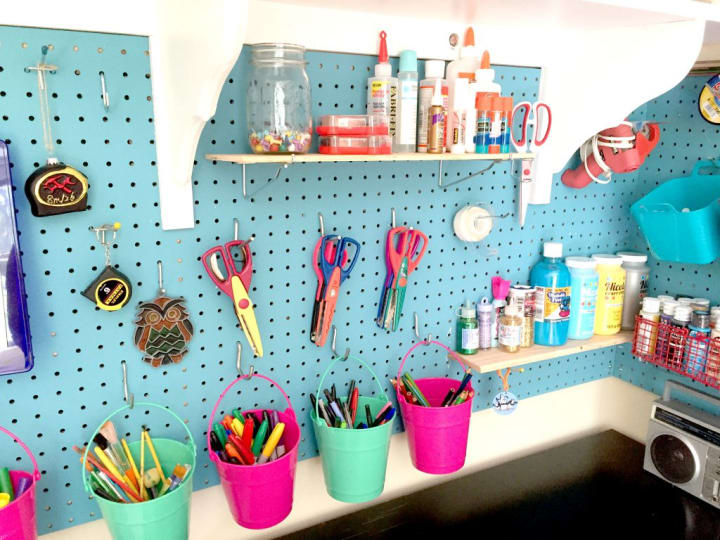 While you're getting super into crafts and improving your home in small and large ways, why not have a spot for all your tools? It's assumed you don't have room, otherwise you wouldn't need these tips in the first place. Hang your knick-knacks and assorted tools in this craft supply pegboard. The only thing you'll probably have to go out of pocket for is a pegboard -- something that comes incredibly cheap at any local hardware store.
DIY Rolling Utility Cart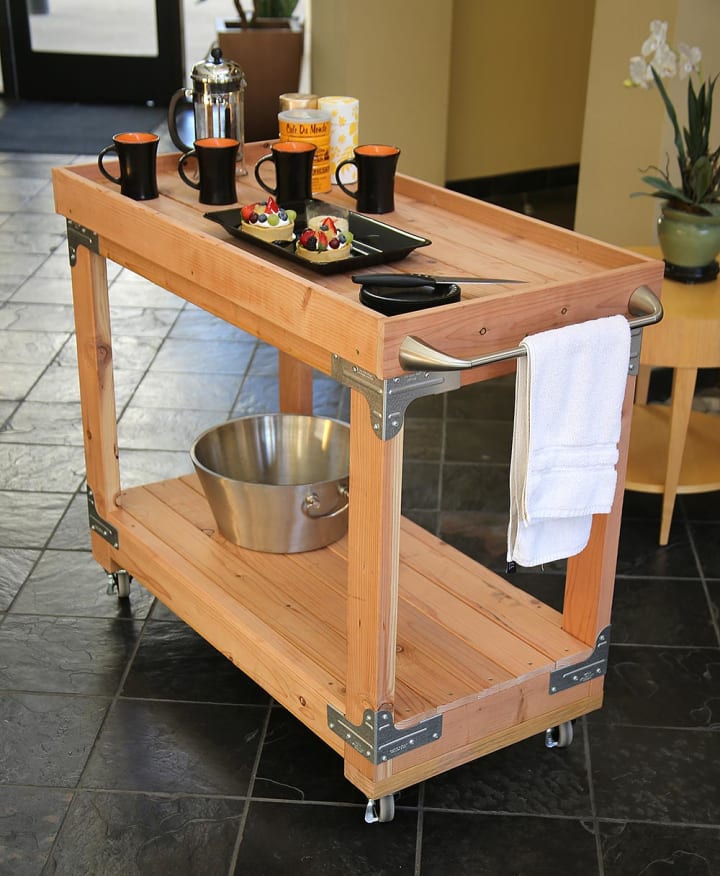 Mobilize some of your stuff with a highly functional and easy-to-create rolling utility car. Put your office supplies in it. Put your kids video games in it. Whatever you need to store, and now you can roll it to other rooms and save your back the stress. Slap a coat of paint on it and you have one of the most highly functional DIY storage ideas for your home.
DIY Storage Bench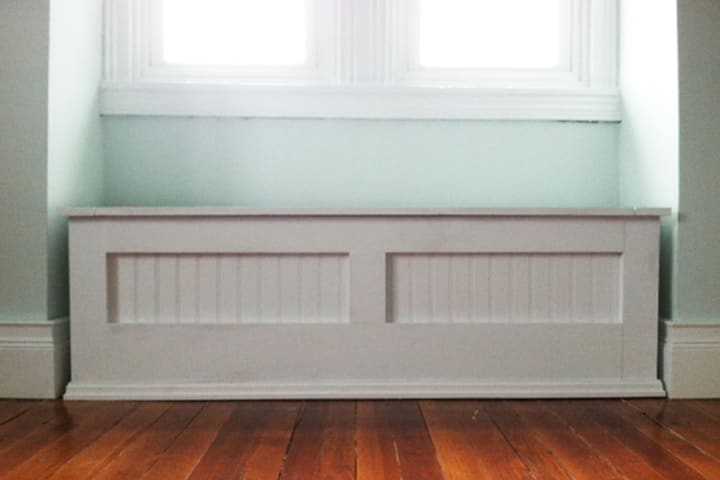 If you need a place to store your books, photo albums, or you have a stack of magazines you haven't read yet, this storage bench is just for you. You can put it anywhere and people will have a place to sit while you open up crucially important space. Maybe place it in your foyer or sun-room, so you have somewhere to sit down while you lace up your shoes — a no brainer DIY storage idea for your home.
DIY Rolling Storage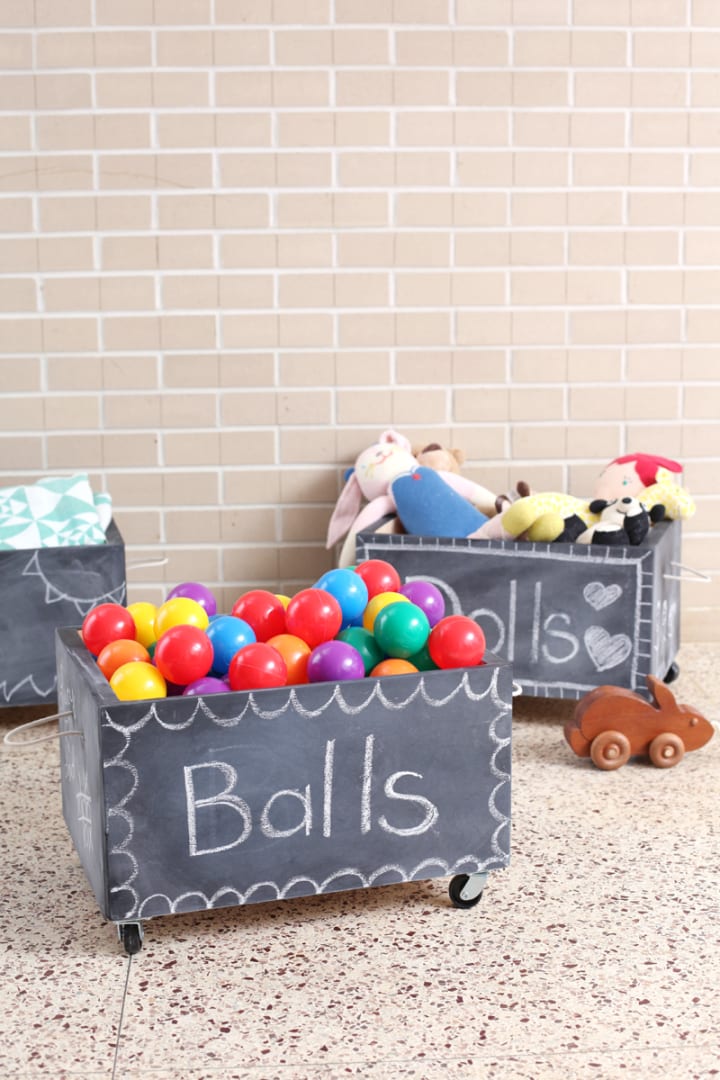 Under the bed is a classic place to shove all your crap and never think about it again. But why not organize all that crap and place it in rolling crates that can be rolled out and sorted through in a moment's notice? This can be accomplished with literally any wooden crate you can get your hands on -- just watch for splinters. This is one of the most overlooked DIY storage ideas for your home.
DIY Shoe Rack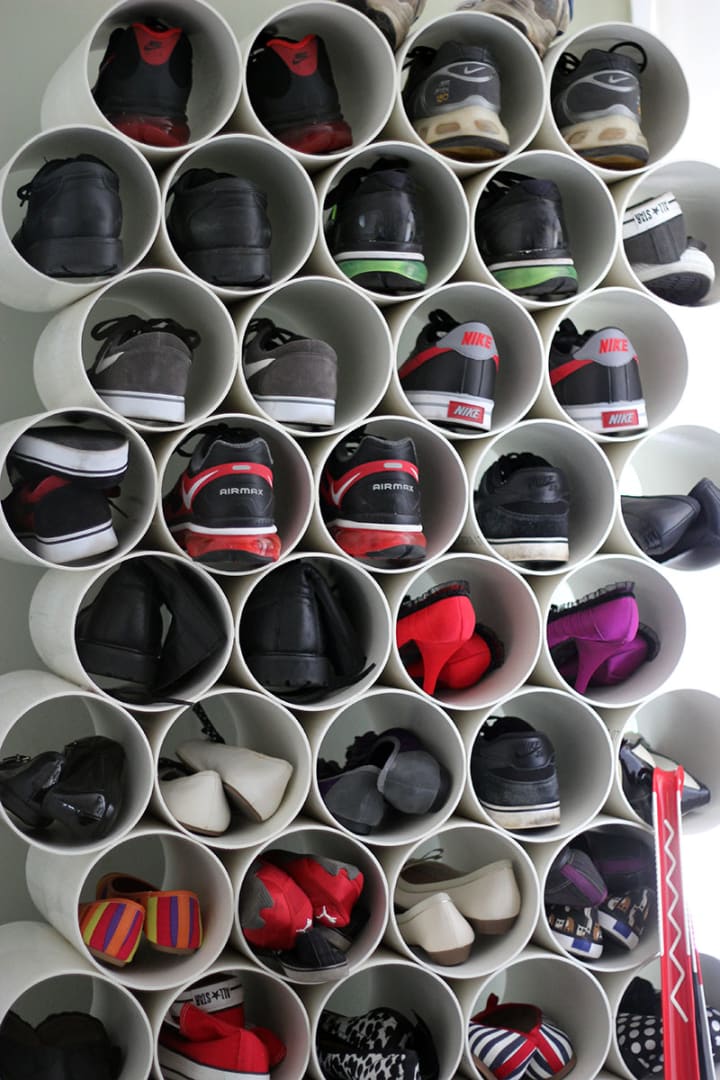 As for one of the best DIY storage ideas for your home, this one is truly useful. Most likely, your shoes are strewn all over the floor of your closet, and worse yet, your entire bedroom. This can all be remedied by getting your hands on PVC pipes and cutting them down to make a shoe rack. You can stack them all together — with strong glue — and have a more organized place to keep your kicks. This should also extend the life of your shoes, as storing them in a clean and dry place is great for the materials.
DIY Book Crates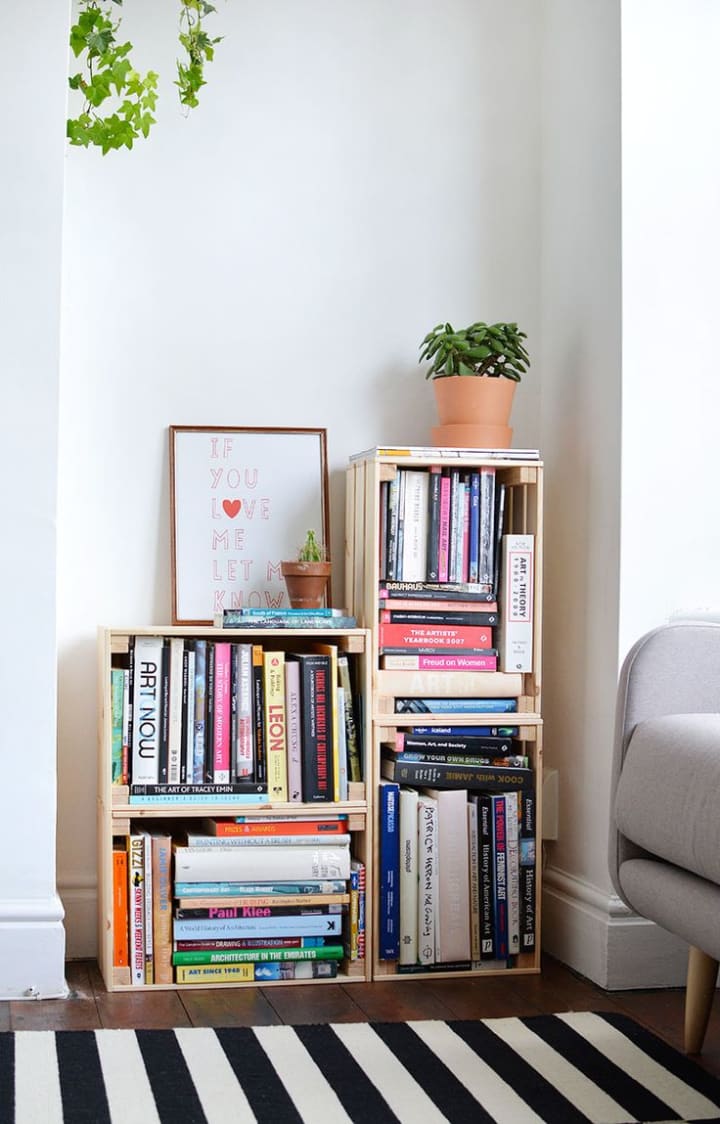 If you read a lot of books, you probably realized that they take up a crazy amount of space. Fancy book cases are nice to look at, but they are insanely expensive and take up a uneconomical amount of space. You can hang these crates in your bedroom or closet doors, or even hook them to the edge of your bed — anywhere, really. For a reader, this is one of the more useful DIY storage ideas for your home.
What are you waiting for, create some space for your cluttered belongings already. These DIY storage ideas for your home are extremely easy to implement, and if you look around your house carefully for the materials, they won't even require you to empty your wallet.
About the Creator
Joseph Farley is a North Jersey based writer who loves short fiction and stand-up comedy
Reader insights
Be the first to share your insights about this piece.
Add your insights