The 20 Best DIY Projects Ever Seen on Reddit
These Redditors' DIY projects will put you to shame.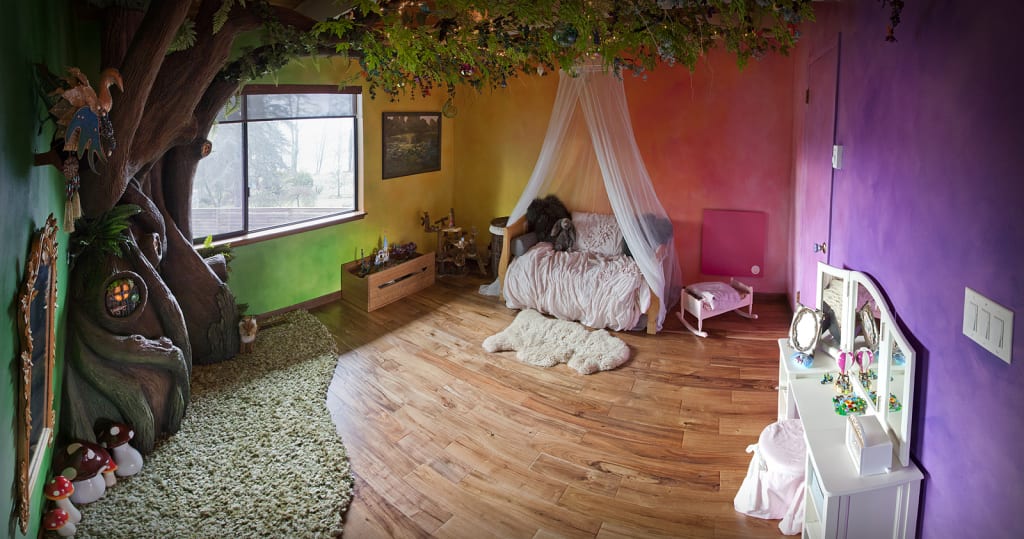 Some people just seem to have a natural knack for being able to create amazing works of art with their hands - and, of course, they would want to show off their creations to the world via the net. Reddit's /r/DIY has become a favorite for people who want to show what they can make, and it's housed some pretty incredible work over the years.
Most of the following projects are breathtaking and nearly impossible to do without some experience, high quality tools, and know-how. While you might not be able to make the awesome creations these Redditors have made, it doesn't hurt to look for inspiration for your next project from them. After all, they are just too darn cool.
Power_cube's Natural Swim Pond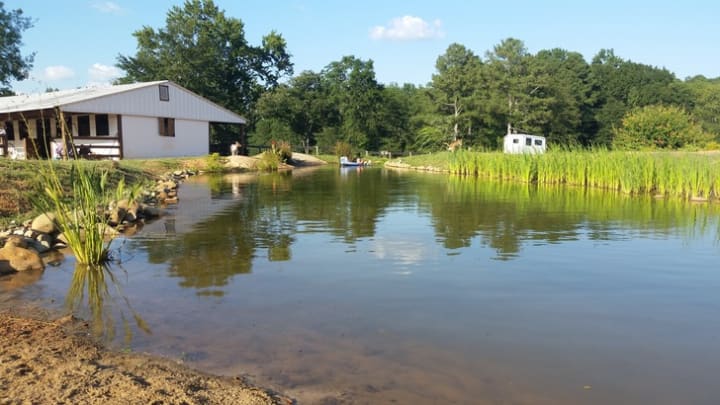 Most people would be totally fine with just buying a custom pool or moving next to a pond if they wanted to be able to swim in some water. However, u/power_cube isn't most people.
According to this extremely dedicated Reddit user, he spent over three years of his life making an artificial pond that is swimmable and looks like a real pond. He even added cattails and other pond-ready plants to complete its look!
Radamshome's Fairy Tree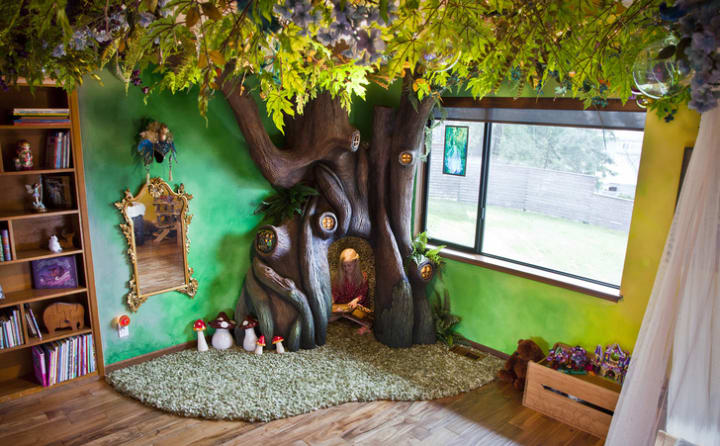 Redditor Radamshome had a daughter who just wanted one little thing in her room: a fairy tree she could hide inside while she reads stories. The final product had 12v lighting fixtures that could be turned on and off using a dimmer on the inside of the tree, a steel skeleton made of rebar, and a fully painted paper mache-hybrid exterior.
What really makes this creation amazing is that a Disney engineer actually noticed it and commented that it was an amazing build... even for a professional! Radamshome is a video game artist - so, this work was technically amateur, even if it does pass the Disney test.
Toooners's Penny Floor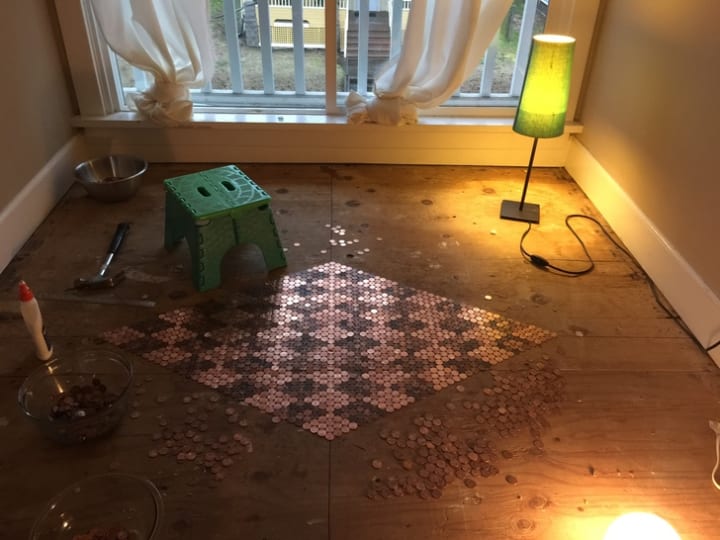 Some people like to show their wealth with gold jewelry, but Toooner decided that the best way to flaunt it would be to walk all over it. Literally. This user made a floor filled with $130 worth of pennies, and used wood filler, epoxy, and glue to hold it all together.
The end result was a beautifully patterned floor that will have people wondering how many pennies they need to make their own floors look so rich!
JoyousTourist's Magic Mirror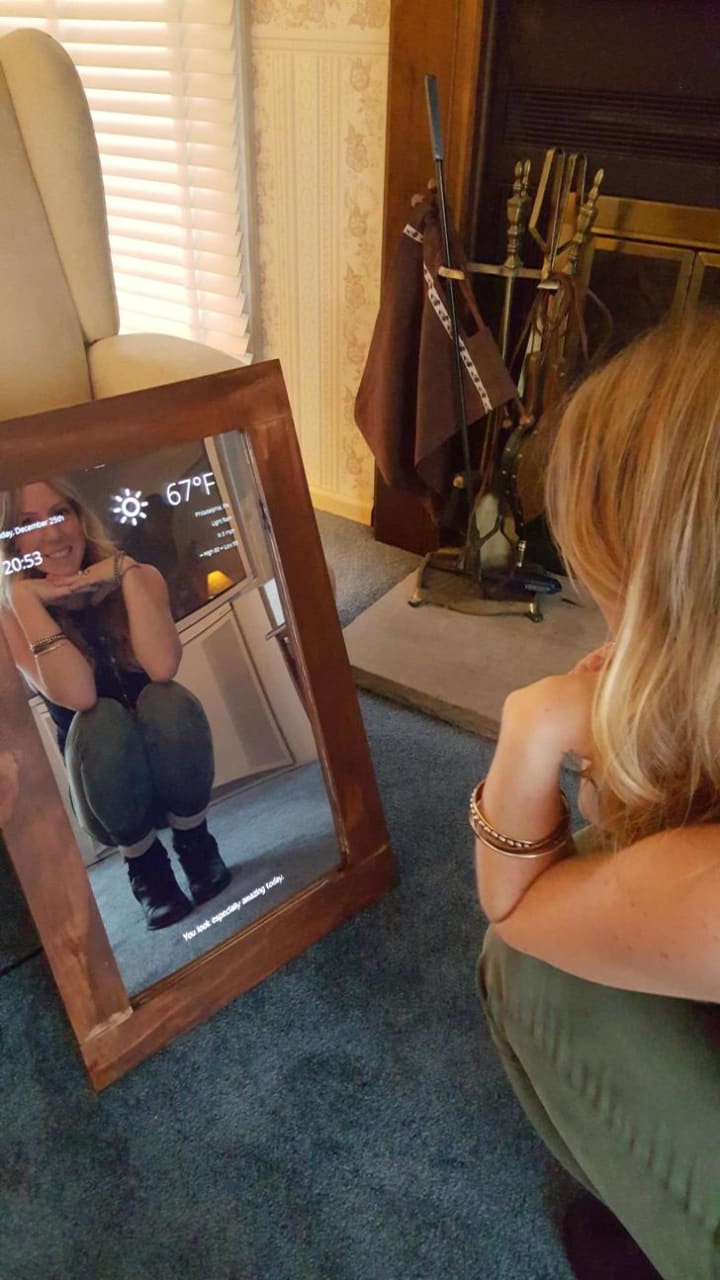 This Magic Mirror might not be able to tell you if you're the fairest in the land, but it can tell you the time, temperature, and the weather. As some might guess, this mirror isn't powered by magic; it's powered by a Raspberry Pi!
JoyousTourist was kind enough to show people how to make their own with an easy to follow tutorial. If you're a little tech savvy and want a magic mirror of your own, this could be a fun weekend project to try out.
BackyardCoaster's Rollercoaster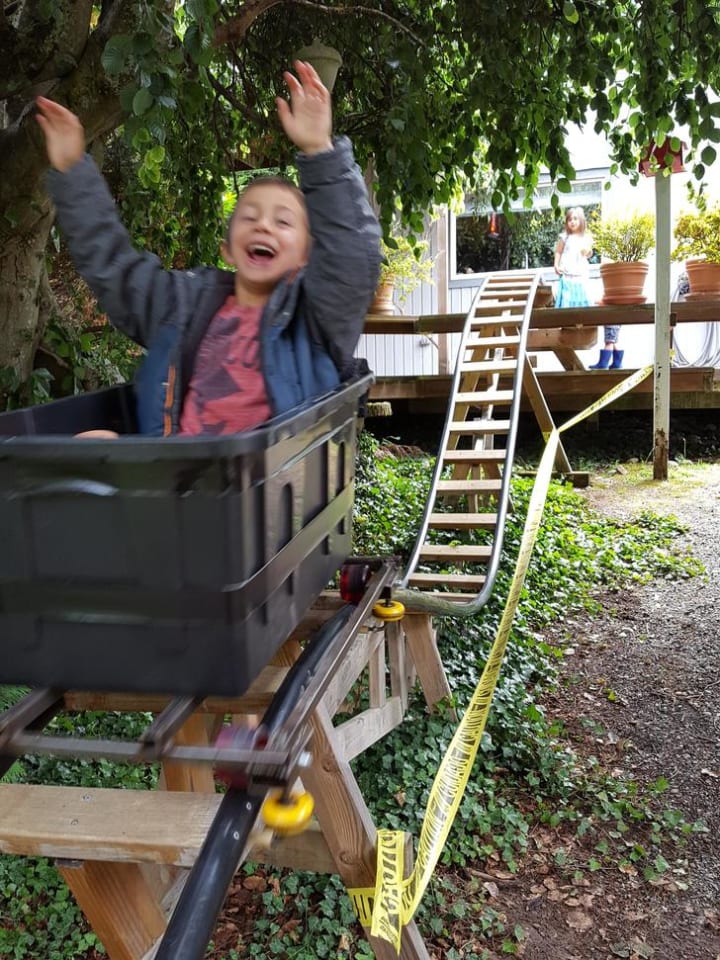 Like many grandparents out there, user BackyardCoaster really wanted to make sure their grandkids would always be excited to go to their grandparents' house. His way of coming up with a special treat for the kids didn't involve ice cream or camping.
Instead of traditional grandparent spoiling, this user built a fully functional roller coaster for his grandkids - right in his back yard! If that isn't touching enough, fellow grandparents came forth in the thread to talk about the projects they made for their kids, and why they do them.
I'm not crying, you're crying.
Burgerga loves to go to music festivals - and like many other ravers, he loves LED lights. SOL CRUSHER is an LED light totem he made by hand, designed in AutoCad, and spend months creating.
This gorgeous light fixture has a grand total of 540 different LED lights installed in it, and it also flashes in different patterns. Much like many other tech projects on this list, SOL CRUSHER was powered by a Raspberry Pi.
Zachboth's Mobile Studio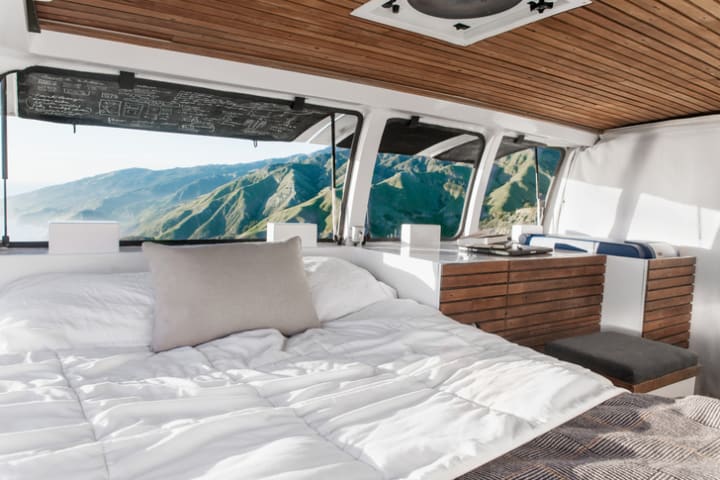 Now, this DIY project looks like it's straight out of a magazine page - but, it was actually a reddit post by maverick DIY artist Zachboth. This user took a beat up, old, rusty cargo van and completely renovated its interior to create an incredibly comfy mobile studio, complete with push-open windows, cabinets, a bed, and a luxury wooden ceiling.
The finished product looks like something you'd expect to see in a spy movie. It's just so gorgeous.
Grahamvinyl's Word Clock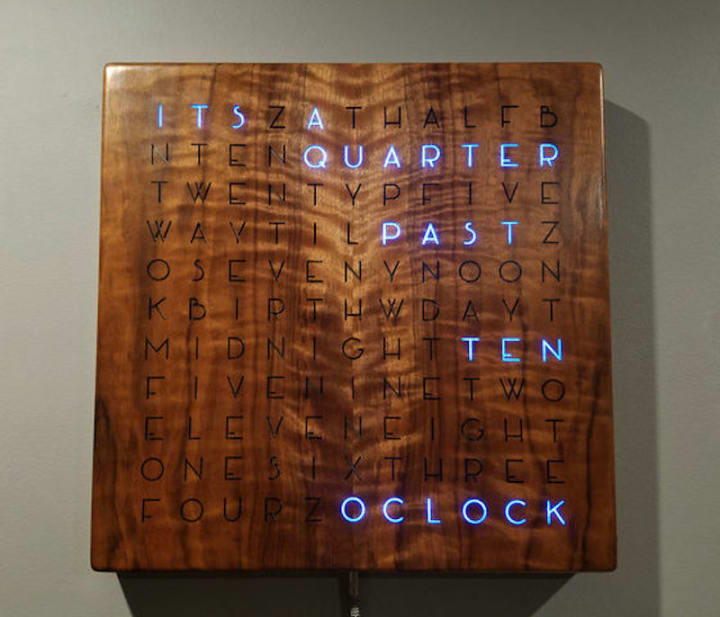 This wooden word clock tells the time to you - literally, using words. It looks like something you'd expect to see in MoMA, but the fact is that it was one musician's small project.
Oh, and he made it out of a guitar. Yes, a guitar.
The user was kind enough to show us how he made it through a series of 41 different pictures. That being said, it's not 100 percent certain what code he used to make it work. So, it may be a one of a kind clock.
Henryhooker's Rebuilt Radio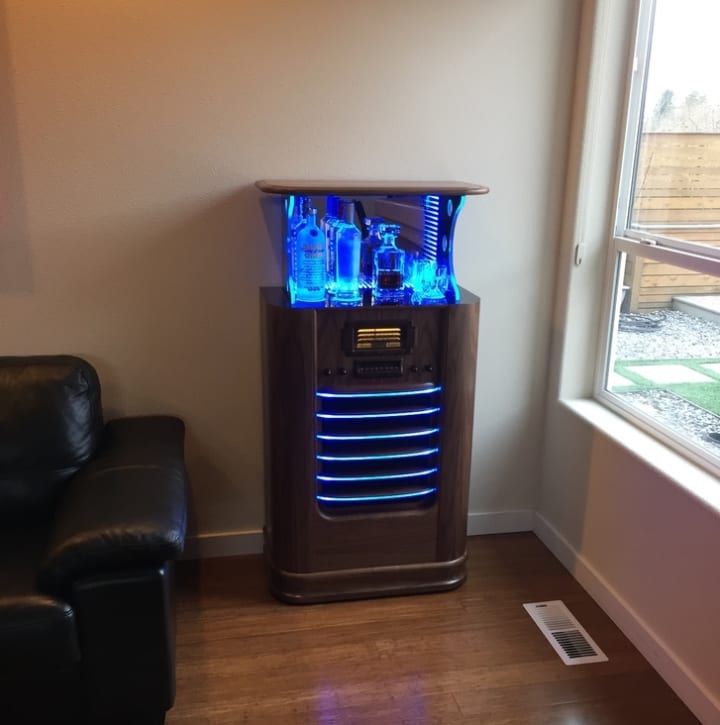 When Henryhooker noticed that his grandparents's old radio was falling apart at the seams, he knew he wanted to see that the thing was polished back to its previous state of glory. In fact, he wanted to see that radio look better than it ever did.
Using his handiwork, the Redditor was able to fully restore it, modernized it so it would work with iPhones, and also added an LED backlit alcohol rack.
Old school never looked so cool...
Ethatcher's Prom Shoes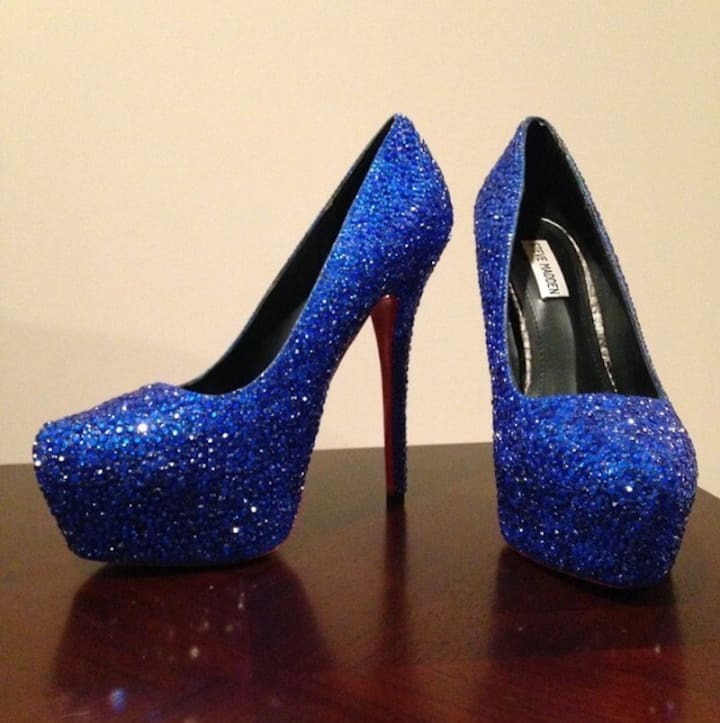 Redditor ethatcher noticed that her sister was eyeing a pair of gorgeous blue shoes for her prom outfit... but, the shoes were way too expensive. In stores, they sold for around $5,000 - that was just way too much for a typical teen to afford.
So, the user decided it was time to take things into her own hands. Using a regular pair of shoes, some paint, and some glitter, she was able to cobble together a pair of heels that looked identical for only $40.
Her success was so notable that even Cosmo and other online magazines talked about how to follow in her footsteps. Not too shabby!
Andernic's Basement Aviator Bar
There's something so delightfully retro-cool about aviator bars, especially circular ones. Redditor Andernic decided that he needed one in his home, so he began to design it himself.
This incredibly awesome project took a total of six months' worth of nights and weekends - and yes, it was all built by him. He designed it in Cad, had all the woodworking done by himself, and even wired up all the LEDs on his own, too.
Doublecloverleaf's Keyboard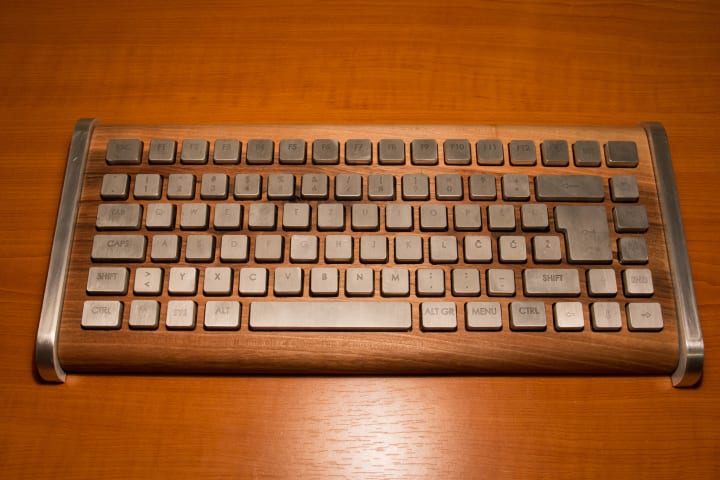 This gorgeous mechanical keyboard was made by user Doublecloverleaf with the help of some heavy duty milling machines, drillers, and wiring handiwork. Yes, it does work, and yes, it's a mechanical keyboard that has real metal keys, too.
We've never seen better use of a CNC mill - ever.
Bladem's Coffee Table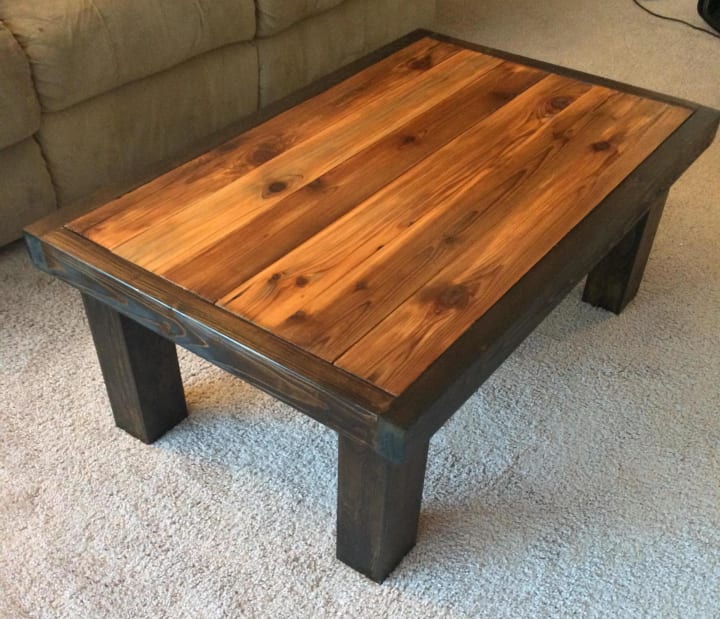 When life gives you lemons, you better make lemonade. When Bladem's sister's boyfriend accidentally wrecked their fence and broke the wood to pieces, Bladem decided to turn it into a cool project.
Using awesome woodworking skills and some rich oak wood stains, Bladem was able to use the broken wooden pieces to create a beautiful coffee table. Now that's being resourceful!
MobiusDicks's New Wallet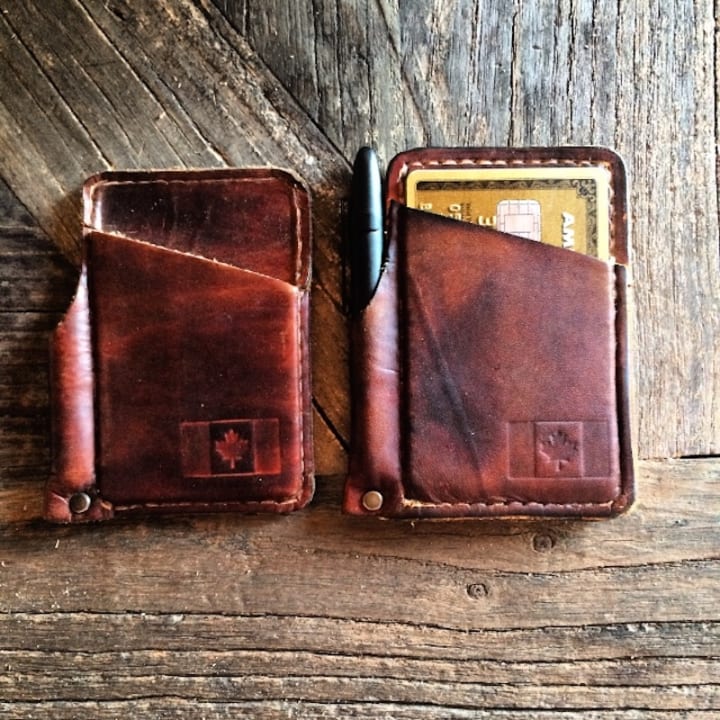 If you're anything like most out there, you already know that good wallets are hard to come by. They either have too many pockets, not enough room, or too few pockets. MobiusDicks, a user on Reddit, knew that struggle well.
All this user wanted was a wallet with a pen holder - and, he couldn't find one regardless of where he looked. This expensive-looking leather wallet was his solution to constantly being disappointed by store offerings. It holds up to seven cards and a pen.
Oh, and he made it himself out of genuine leather.
UnicornProfessional's Telarium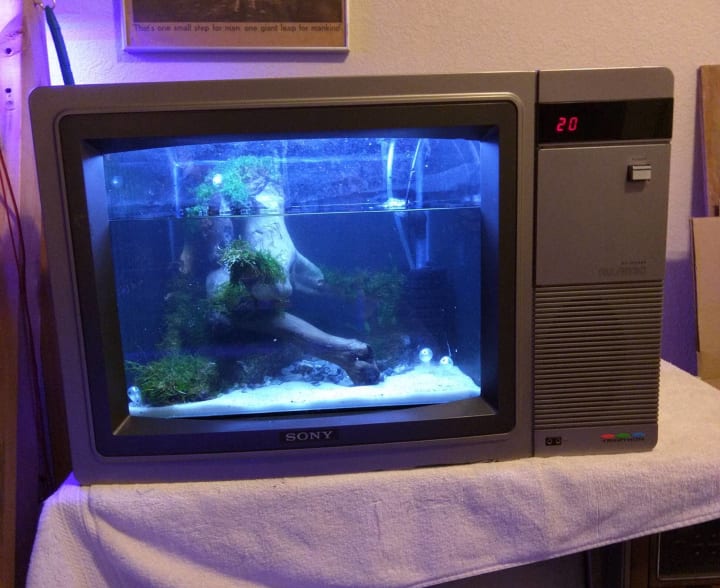 What's a telarium, you ask? According to Reddit user UnicornProfessional, it's an aquarium that is made out of a television. This was this Redditor's first attempt at a DIY aquarium, and to get that cool retro-wave aesthetic, he made his aquarium out of a hollowed-out TV.
We have to wonder what happens if UnicornProfessional changes the channel. Would the fish change? Probably not, but it'd be cool if they did, wouldn't it?
GoldenBaby's Coasters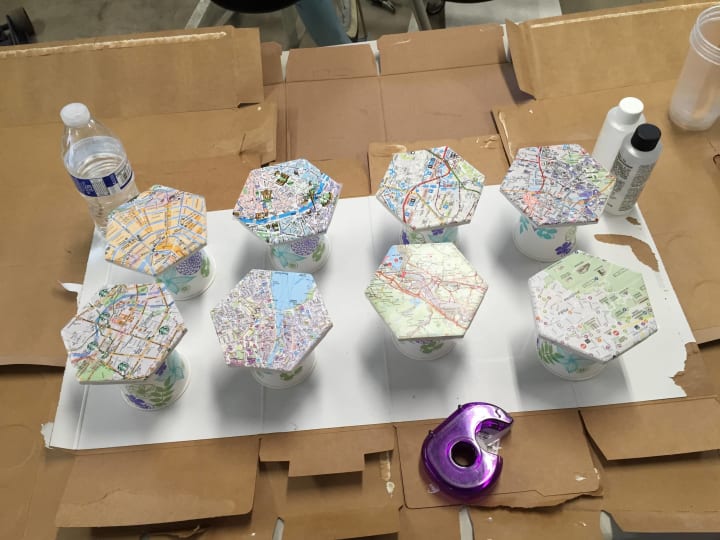 GoldenBaby had recently gone on a globetrotting trip around Europe - and wouldn't you know it, she ended up snagging a ton of cool maps from the places she went. Wanting to immortalize those maps, GoldenBaby decided to embark on a new kind of project.
More specifically, she decided to immortalize them by plastering the maps on top of tiles. These tiles got turned into coasters, and they look better than the ones you'd find in stores.
HaHaBird's Trash Can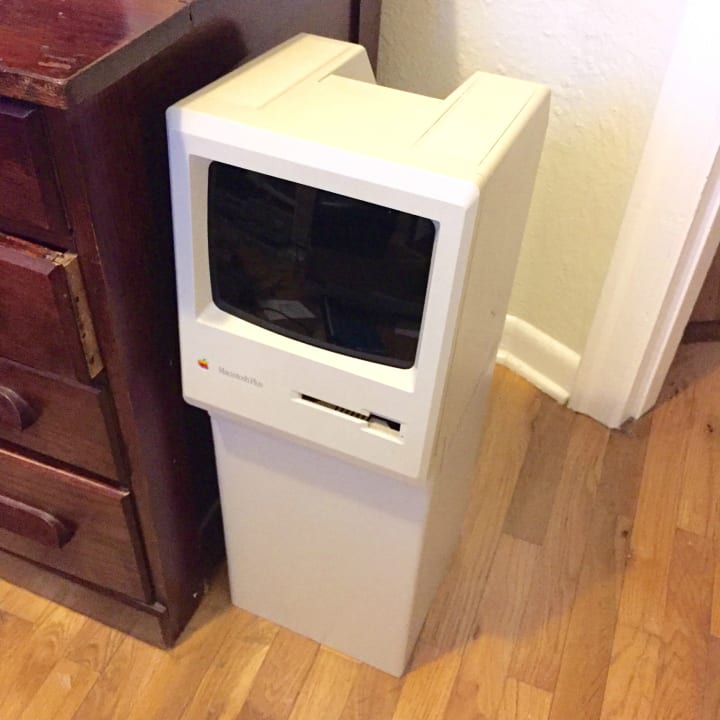 User HahaBird was walking by when they saw a classic Apple II model sitting by the side of the road. The computer wasn't of much use to anyone - but as they say, one man's trash is another's treasure.
The user decided to hollow out the computer and turn it into a vaporwave-approved garbage can. Now that's some cool aesthetics, if you ask us. Recycling never looked so good.
Just, you know, don't tell retro tech collectors what HaHaBird did, okay?
GrandpaSquarepants's Mr. Krabs Art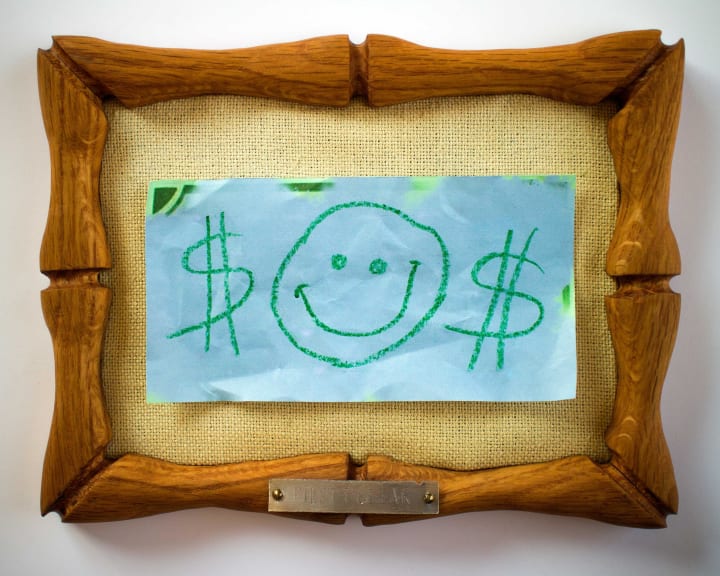 Someone on Reddit really loves Spongebob Squarepants - if you can't tell from his username! GrandpaSquarepants saw a small wooden frame sitting in a secondhand store and decided to get his geek on by using that frame to make a little fandom-approved work of art.
This DIY creation seems pretty straightforward. It's a work of art that looks exactly like Mr. Krabs's first dollar - the one that sits framed at the Krusty Krab in Spongebob.
Z1stCNTRYdgtlBOY's Surfboard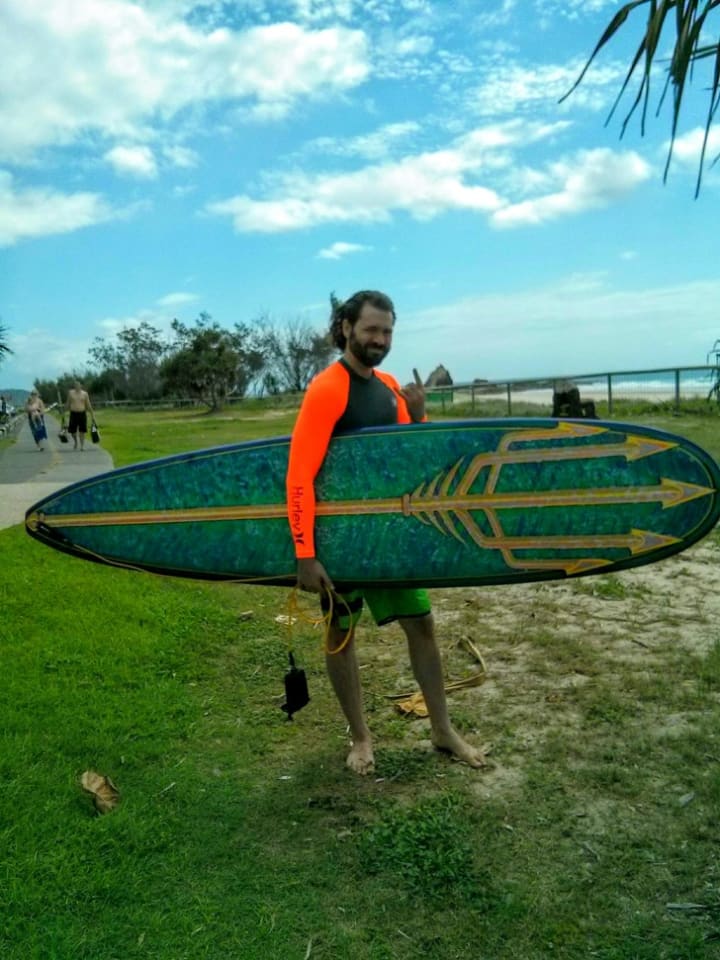 There's something about surfers that makes them fall in love with the aesthetics of the ocean. Z1stCNTRYdgtlBOY really seemed to love blue and green themes, so when his surfboard started to look too worn out, he decided to do something to make it just a little bit more ocean-themed.
He refurbished his surfboard... and then added a cool paint-job that made it look like Poseidon's trident. Cowabunga!
list
About the author
Reader insights
Be the first to share your insights about this piece.
Add your insights