Why Vocal media is the best platform for writers.
The vocal is the best platform for Indians and other country writers. Let's find why.
I have been writing for a long on vocal and medium and finds that vocal is great for beginners and Indians especially.
Earning money online is a lot easier than you think but wait it needs some talent and patience.
Have you thought that I go online started my site to write 10 posts and get 10000 visitors per post and will make $500 in the first month?
It seems like yes we can do this and have $500 per month.
But I can sure you, you won't able to get $10 only the first month. The reason for that is blogging doesn't go like this. You have to get google AdSense approval which takes a minimum of 1 month and legit traffic.
But wait I have a trick for you If you are lacking in ranking your site up why don't you take the help of vocal.media you can easily earn here. Let's see how.
How can we earn on vocal?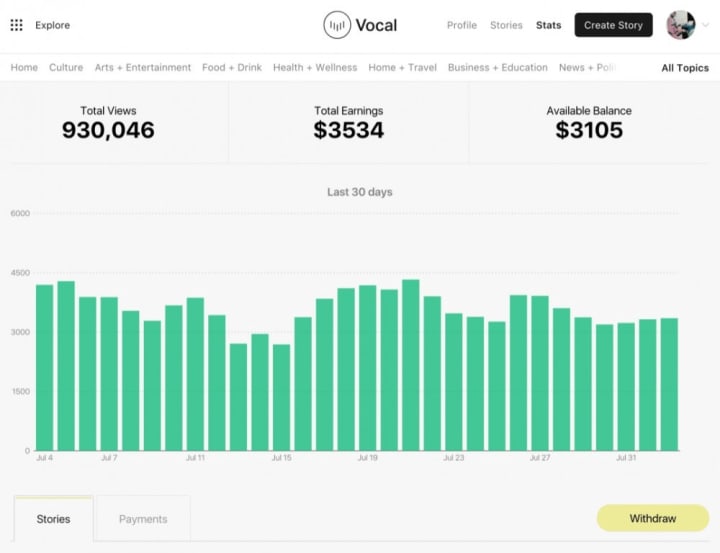 Vocal is a free platform to read, unlike Medium that has the membership so anyone can read. The vocal is behind in SEO compare to medium, but medium does not allow Indians to join medium partner program and earn because of stripe not in India.
It has been an issue for Indian writers but as the vocal is available Indians also.
It pays per 1000 read you will get $3.8. If you grow on vocal and you can get a paid membership on vocal for $9.9 per month and start earning $6.8 per 1000 views. So if we did little maths then if you are getting around 3000 views per month it is a good idea to buy this.
If you have huge traffic say, 3K to 5K per day, then I would definitely go for the Vocal+ because instead of making $9 off 3K views I can make $18 of the same viewers.
Benefits of buying Vocal +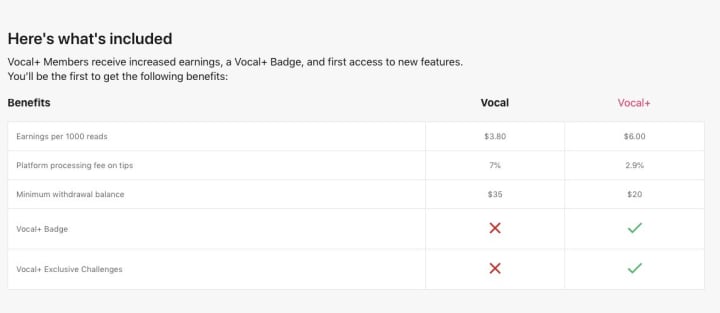 As a Vocal+ Member you get the following:
.Vocal+ Member badge
.Earn $6.00 / 1000 reads
.2.9% transaction fees on tips
.$20 payout minimum
.Vocal+ Exclusive Challenges
.Early access to new features
There is one more way to get earn on vocal by getting tips.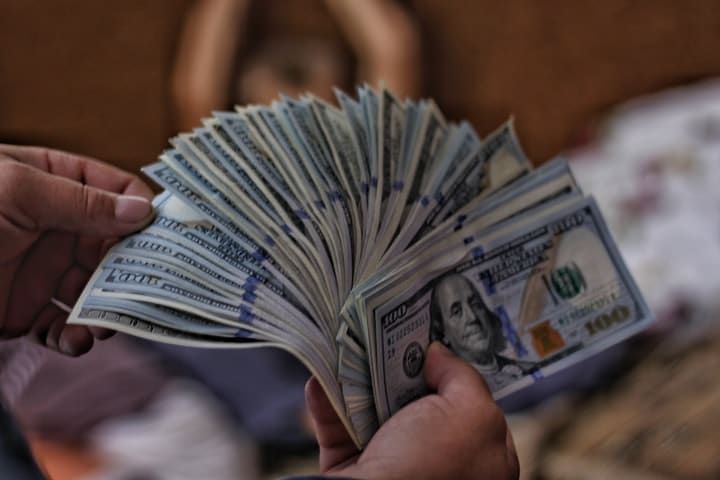 After you you content your stripe to vocal media you will be eligible to get tips and viewers can tip you for your reads from $1 to $20
Remember the 80/20 rule; 80% of your revenue will be because of the 20% of the sources which is, in this case, is articles. You just have to write more articles on Vocal to make sure you add more articles in that 20% of the work.
How to get views on a vocal post
This is the main question that how can we get views on the vocal post and start our earning I have made $6.5 in 12 days on vocal without spending a penny.
There are several ways to get traffic to your vocal post best of them is organic if you want to have a big game you have to be getting organic traffic and for that, you have to make great articles.
But If you are not that much great writer I have a way for you.
SHARING..... SHARING.... SHARING...
Sharing your articles can get up to 500 views per day which means $1.6 per day easily just you have to do it.
1. Find a great Facebook group related to your niche
. Find groups related to your niche
. Join them
. Republish some of your lines on that group and put read the full link
2. Create a quora space related to your niche.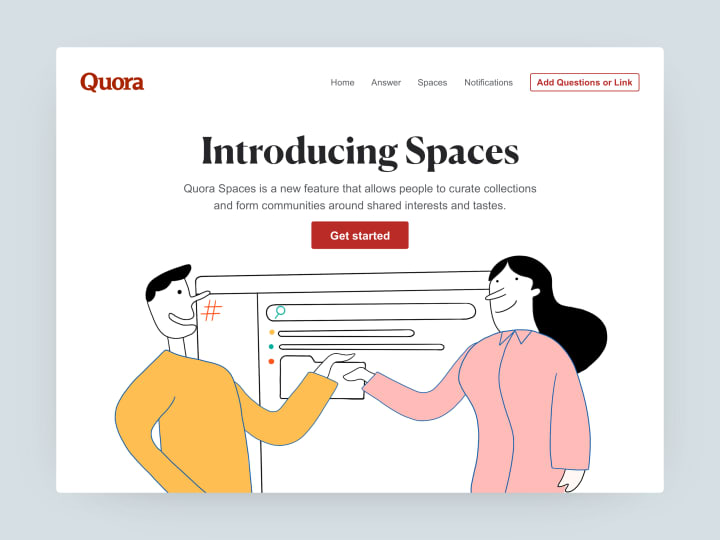 . Create your space
. Invite members
. Republish some of your lines on that space and put read the full link
3. Twitter and youtube comments
You can earn significant traffic from youtube and Twitter comments if your article is good to read.
Just go to the comment section and put some lines and read full here or I have a great comment template for you if you want it to grab it on email. Email me at [email protected]
If you comment using my template on Twitter and youtube videos related to your
the niche you will get enough traffic to make up to $5 per day minimum and the rest depends on the quality of your article.
Hope you start your journey to vocal soon waiting to see your journey share your experiences at email [email protected]
Thank you,
Hope you like it!