The Ultimate Guide to Amazon Listing Optimization
We've created the ultimate guide to Amazon listing optimization, with 8 essential tips to get your products seen and purchased.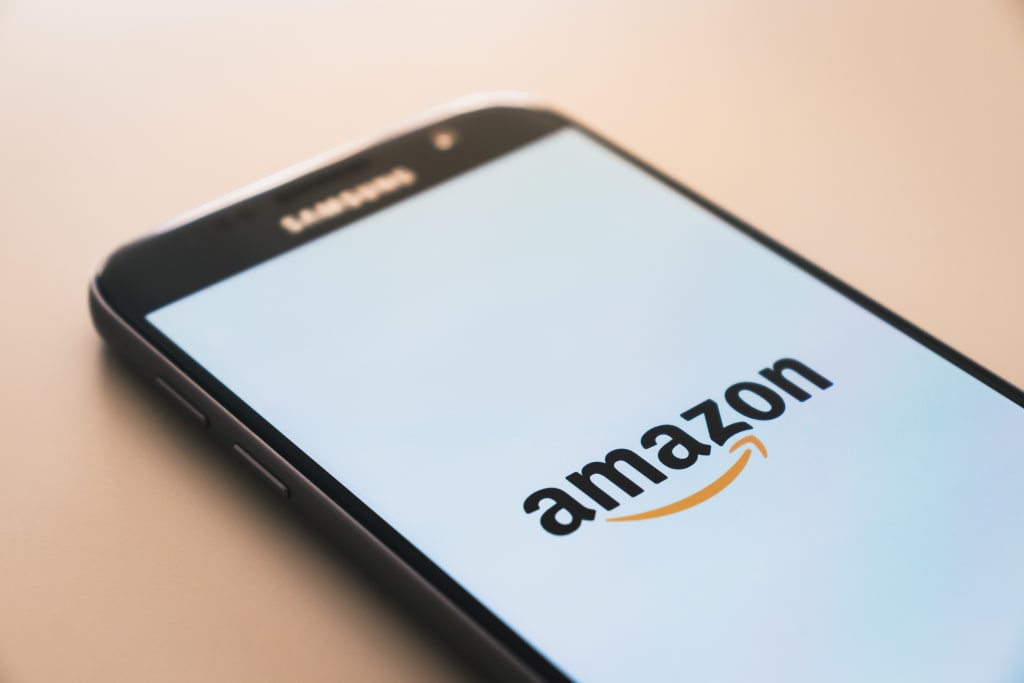 Do you feel that your Amazon business isn't getting the traction it deserves? It's likely because you need to optimize your listings on Amazon in a different way. What does "Amazon optimization" mean, though, and how can you enhance your e-commerce listing to boost profitability?
If you run an online company, you've likely heard of Search Engine Optimization (SEO)—the strategy that pushes your business towards the top of Google's search results. Did you know that you can use this same idea to optimize Amazon listings?
We like to call this Amazon SEO strategy "SAO"—Search Amazon Optimization. Amazon has three times more search volume for products than Google. This means that even if you are at the very top of Google's search system, you could be missing out on significant business and profit if not appropriately optimized on the Amazon platform.
The more sales your company has, the higher placement you get on Amazon's product pages—but in order to get sales, you need a high placement to attract customers. We want to help your business break this harsh cycle and rank at the top of Amazon search pages.
That's why we've created the Ultimate Guide To Amazon Listing Optimization, with eight essential tips to get your products seen and purchased.
How Is Google SEO Different Than Amazon SAO?
There are a few fundamental differences between a search engine optimization strategy and an Amazon optimization strategy.
Google determines success based on back-links, time spent on a page, and click-through. There is a focus on unique, long-form content with page optimization.
Amazon, though, only cares about the conversion rate of searchers to purchasers. If a user clicks on a link and then buys from that link, that company will rate higher on Amazon due to a high conversion rate.
This means one important thing for your SAO. You need an amazing product page that will undoubtedly convert browsers into shoppers. The more people that buy from you, the better you will rank on Amazon search pages.
This means the goal of SAO is twofold:
Optimize listings to attract searchers
Optimize product pages to convert searchers to buyers
So, How Do You Optimize Amazon Product Listings Using SAO?
Rich, Formulaic Title
A strong title is the most important aspect of high optimization on Amazon. Unlike Google, the product title doesn't necessarily have to be catchy or grabbing (that's the job of the photograph).
The title should give them enough solid, accurate, detailed information that will make them want to click on your page. Titles with three relevant keywords significantly outrank those that are too concise.
On the flip side, don't stuff your title with keywords. Be clear but comprehensive. Amazon even has a recommended formula for highly optimized titles: BRAND + MODEL NUMBER + MODEL NAME + PRODUCT TYPE, COLOR. Let's look at an example of a good title. I searched "red pot" on Amazon. The first product (after the sponsored products) was "Rachael Ray Cucina Hard Porcelain Enamel Nonstick Cookware Set, 12-Piece, Cranberry Red."
This gives me all the information I need: the brand, the material, a key feature (nonstick), the set quantity, and the color. The first listing on the second page of results was "Cuisinart 5944-24R Elements Stockpot with Cover, 6-Quart." This still gives me a lot of information, like the brand, model, and a feature (the cover), but it's not enough. I don't know the color, the material, or the number of pieces in the set. The second-page listing also doesn't include an important sales term: nonstick. But we'll come back to this.
Professional, Comprehensive Images
Always follow Amazon's product image requirements, such as TIFF, JPEG, GIF, and PNG format, pixel dimensions of at least 1000, and products and props filling 85 percent of the frame. This will give you a base of where to begin. The more photos you have, the better your SAO will be.
It has also been proven that companies with more photos have a higher conversion rate than those with only one to three photos. Fill as many image slots as you can. Five to six is an ideal number. Potential consumers want a good idea of a product from all angles, in different settings. Although 1000 pixel dimensions are the minimum, we suggest doubling that to 2000x2000 or more. A larger dimension allows for an automatic hovering feature that zooms upon hovering.
Can you demonstrate one of the features of the product in a photo? Can you exhibit its relevant size, color, or material? If possible, have a lifestyle shot with the product. Show the unit in the way it will be used in order to elicit an emotional response from the consumer. They want to see themselves using the product. What is the pain point that this product fixes? Show, in a photo, how it's the solution. When taking photos make sure your products are well lit with a bright light on a white backdrop. If you're not looking to spend a lot on photography equipment, you can improvise the backdrop with white poster board curved against a wall. This will give your photos a professional look at the fraction of the cost.
Images play a big role in converting browsers into buyers. Using your image's real estate to add value propositions and key features allow browsers to view valuable information that may have been otherwise overlooked in the description or key features section of the listing. Take a look below at this listing image. It has a built-in value proposition situated above the product image that positions itself as lasting twice as long as most Bluetooth speakers. Use this space to your advantage.
Are You Doing Your Research?
Having a tough time coming up with value propositions that are solving the consumer's pain point? Try searching for similar products and reading their reviews. The review section holds a lot of valuable information that can be used to create conversion. Start by looking through reviews, but specifically, those marked "critical." This information can be utilized as a selling point.
If we were to create a listing for a red pot with similar key features in which color fading is a concern for customers, a value proposition we may add would state,
"Non-fading color that is guaranteed to last longer than the competition!"
With that said, make sure the value propositions stated stand true for the product. Go rogue. Take inspiration from the information on the competition's successful listings to leverage your own. Use this information to your advantage because the fewer questions about the product the customer has to ask, the better the listing.
Detailed, Accurate Information
This brings us to the body of your product page. Your copy should be simple and easy to read. Your consumers won't spend more than 30 seconds looking at the product unless they're interested in buying, so use that 30 seconds to attract them! The five bullet points should describe the major features and benefits of the product.
A good general outline is as follows:
How it will solve their pain point
What comes in the box
Important controls and settings
Materials/construction and/or dimensions
Care instructions and/or warranty info
Use the product description to further explain how your product relates to your consumer's needs.
Have you created a USP (Unique Selling Point) that you can touch upon? (We will discuss this in a later article.) Make the product description box more inviting and readable using simple HTML formatting, such as paragraph spaces. Statements that are separated add emphasis to a particular value proposition and will prevent important information from being overlooked and easier to read.
Complete Filter Fields and Sales Terms
When filling out information about your product, leave nothing blank! Factors like availability (inventory), selection, and sales history determine where your product appears in the search results. Customers often search using the "filter" feature. The more information you have comprehensively completed about your product, the more likely it will appear during a filtered search. Also, the more accurate information you provide, the more the consumer will trust your product and company—and the more likely they will buy!
You also want to include five sales terms that relate to your product. Your rank on Amazon increases exponentially just by adding one additional search term. Don't use the same keywords or features that you put in your title or bullet points. The sales terms are an opportunity to add new information to boost your Amazon listing optimization. This is also an opportunity to use keywords.
A keyword is a phrase that users commonly search on Amazon when looking for a specific product. You can use a keyword system like Google Keywords or Keywoordtool.io to figure out which phrases are common and trending in your industry. For example, a user could type in "red pot" like I did, or they could put in "red nonstick" or "pot collection" or "12-piece pots."
The first product is all of those things—and we know it just from the title! You want to include as many possible variations of these search terms in your title, description, and sales terms in order to best optimize your listing.
Simple FBA
FBA, Fulfillment By Amazon, is the smartest decision for fulfillment (unless you need to put your hands on the product). Amazon handles fulfillment, sales, customer service, and shipping, making your life a whole lot easier. Plus, Amazon grants SAO preference to FBA sellers—because Amazon's margins are better that way. Fulfillment and listing optimization for the price of one!
Five-Star Reviews
Although reviews don't necessarily increase your SAO short-term, they do play a major role in your success. In order to convert a browser to a buyer, you need good reviews. People don't even go to a library without looking at Yelp anymore!Making the sale means boosting your conversion rate, which means boosting your listing optimization.
People tend to leave a review if they feel strongly about a product—good or bad. So, focus on high-quality products and strong customer service to ensure the review is 5-stars.
How to get Amazon reviews with few sales:
Outreach campaign
Use social media
Talk with loyal customers
Ask for review on receipt or email lists
Sponsored Pay-Per-Click
If you find you need a bit of a boost in your SAO, you can do a short-term Amazon Pay Per Click campaign. If you put some money behind the right keywords, you'll be catapulted to the first few spots of the rankings. This will lead you to more sales, more reviews, and more understanding of the keywords that your consumers are searching (ACoS ratio). That means when your PPC ad is over, you are better equipped to optimize listings on your own out in the wild.
The Ultimate Guide Conclusion
Optimizing product listings on Amazon can be a complex and involved process. It can be frustrating to watch your products slowly work up the food chain. With the 8 above SAO strategies, though, you will start to see an increase in Amazon product rankings quickly.
Effective listing optimization leads to higher click through…
A higher click-through leads to more potential customers…
More customers mean more sales…
More sales mean better product optimization.
You'll be on your road to success in no time!
We support our clients in the first crucial step of listing optimization by providing quality products and industry-related consultation and advice with ready-made dynamic and optimized listings to allow for maximum profit.
Expand Your E-commerce Business
Seller's Choice is a digital marketing solution provider dedicated to the interests, growth, and profitability of e-commerce brands. For more updates, industry news, and e-commerce expertise, visit our site or get in touch.