Staying Motivated While Quarantined
A change in space configuration...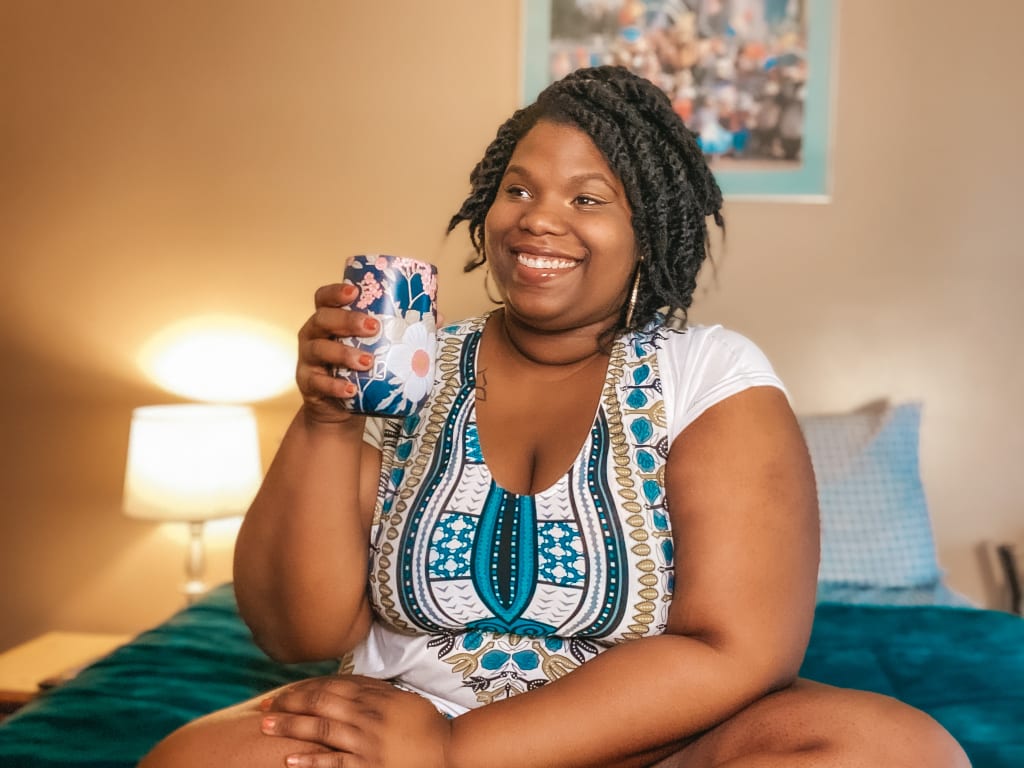 Hey everybody! My name is Asijá, and I am a NYC teacher, podcast host, and lifestyle blogger. If you're reading this, you're probably doing the exact same thing I am-- sitting at home, quarantined, as a result of COVID-19. Ugh, it sad that this situation has become a global crisis that has cause so much harm to so many people. With that said, I hope that all of you are remaining safe and well, and that your are surrounded by all of your loved ones.
Here in NYC, we've been in quarantine for a little over a month now. As you all know, I am a middle school teacher, and when our charter organization let us know we were going to be closed, they initially told us for two weeks. In the beginning, I thought it wasn't going to last long, and I just knew that I'd be back at work in no time, back to teaching our kids. However, he we are 6 weeks later, still in quarantine, with no signs of returning back to work any time soon. Working from home has become my, and many others, new normal.
I am not the type of person that likes to be in the house; I am NOT a home body in any way. I love hanging out with my friends, my boyfriend, and my family. So being a part from all of them, except my mom, has been really rough. On top of that working from home definitely has had its challenges. My first, roughly, two weeks of being home were by far the hardest weeks of my life when it came to working. I felt like I was the most stressed I have ever been in a while. My motivation was low, my happiness was low, my energy was low-- I was a mess to say the least. All I wanted to do was sleep, and I was extremely cranky when it came time for me to do my job.
Around the end of week 2, I realized I was having a really hard time and knew I had to make a change for myself and my own sanity. I started to think about why working from home was causing me so much discomfort and anxiety, and that's when it hit me:
I wasn't happy working from home because I hadn't adjusted my space to be a working one.
My desk was cluttered with things that shouldn't be there, I logged onto meetings still in bed and in my PJ's, my sleeping schedule was wayyyyyyy off-- the "working mood" was just pretty much non-existent. If you are struggling with working from home and if your like I was, struggling to stay motivated, then its probably because you're trying to mix your personal space with your professional one.
Being in quarantine helped me realize I needed to adjust my space to accommodate this new reality. So, I made some much needed adjustments:
I cleaned off and organized my desk
I purchased an aromatherapy humidifier
I utilize the hell out of my back pillow
I started getting to bed earlier to get back onto a regular sleeping schedule
Made sure to block off certain times for "work hours"
I started to cook more!
After making those adjustments, I noticed my motivation and my overall joy started to come back, and even though I am still bummed about not being able to live my life the as I did before all of this happened, I feel better adjusted to it.
I encourage you to look at the things in your own space and make the necessary adjustments you need to make your environment work for you. After all, we have no idea when this will be over, being depressed is NOT ideal in any scenario. An even when we do go back to normal, at least you'll be organized!
I hope these tips were useful to you guys! As always stay safe and well, and subscribe to 'Footprints' to be the first people notified when I upload a new post!
XOXO
Asijá
If you would like to purchase any of the items that helped me adjust my environment, see links below:
Corner Desk: https://amzn.to/2RNWZVi
Aromatherapy Humidifier: https://amzn.to/2XQaJ5F
Humidifier Essential Oils: https://amzn.to/2xu5BcR
Back Pillow: https://amzn.to/3bjvNFv
Note: The links are affiliate links, which means I'll earn a small commission if you purchase.
decor
About the author
Hi, I'm Asijá, and I create stories that provide everyday budgeting tips and tricks for those who love to shop (like me) but don't want to burn holes in their pockets!
Reader insights
Be the first to share your insights about this piece.
Add your insights