Shoplazza Review: Is It Better than Wix for eCommerce?
Shoplazza and Wix are two well-known eCommerce platforms. This article will help you choose the best one for your business.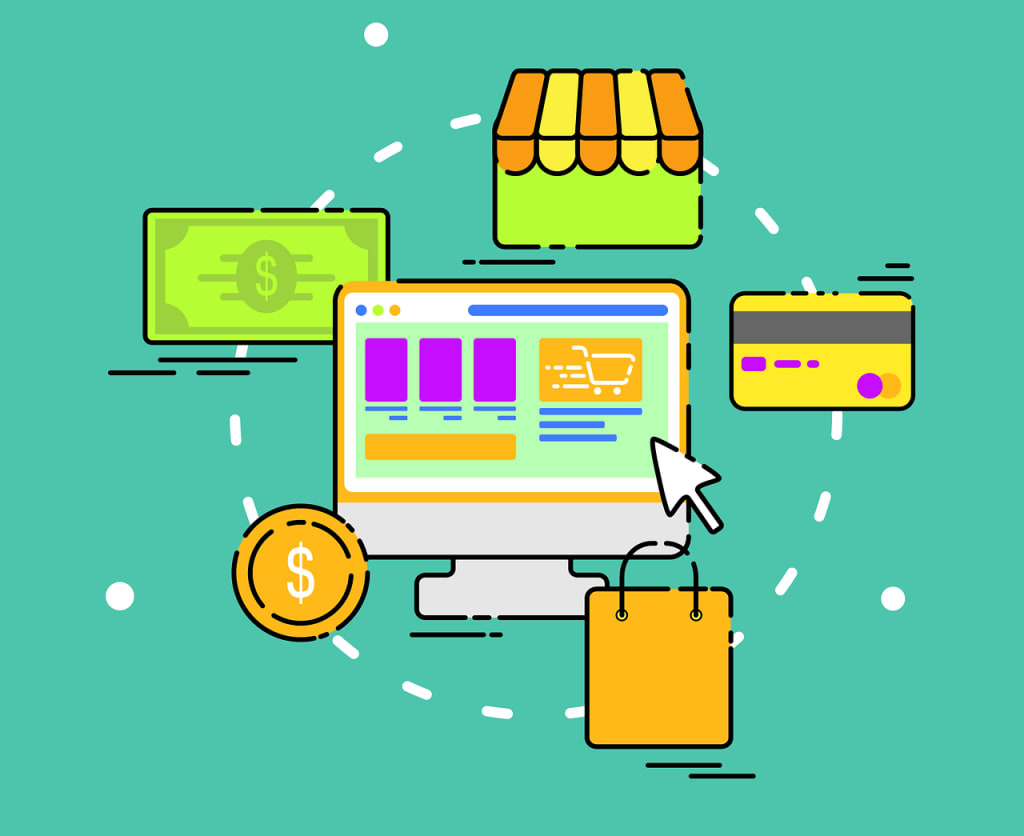 If you have a great idea for a product to sell online but you don't have an online store, you're probably looking for an eCommerce platform that meets your requirements. Fortunately, there are some excellent options available, allowing you to choose a better fit.
eCommerce is becoming a more competitive market by the day. Businesses, large and small, are migrating to the internet, resulting in an increase in demand for eCommerce platforms. These platforms not only enable entrepreneurs to expand their existing or new businesses globally in a matter of a few clicks, but they also enable them to sell or dropship their products using built-in software.
Different eCommerce platforms offer different services for different business operations. In this article, we'll compare the services of two well-known platforms in the marketplace: Shoplazza and Wix.
Choosing Your Website/Store Builder
The question is, how do you determine which eCommerce platform is best for your company? How do you make the best decision?
It's no surprise that Google is inundated with queries such as:
"What is the best eCommerce platform for small businesses?"
"Should I go with Wix?"
"Is Shoplazza the right platform for online stores?"
Of course, you have several options, but for now, consider Wix and Shoplazza. Hopefully, this article will assist you in selecting the best platform for your needs.
Let's Talk about Wix
Wix [https://www.wix.com/] has been in the website building business for over a decade. And can rightfully be referred to as a well-known eCommerce web-building platform.
Wix is quite possibly the most affordable web-based store solution available, and it does not charge any commission on sales made.
However, this one-size-fits-all approach, which allows Wix to undersell the competition, has some drawbacks. Wix, for example, is a fancy eCommerce platform that takes a long time to load (talking for a fact).
If you want to get a lot of traffic or convert any of them, you should be concerned about loading speed. Furthermore, certain fundamental features, such as confirmation emails, cannot be completely customized to meet the specific needs of users.
Is SHOPLAZZA a Better Option?
Shoplazza [https://www.shoplazza.com/] is a SaaS provider with a steadily growing app store that has a mid-priced range. And the best part is... All of its applications are completely FREE! So, if you're looking for a low-cost way to get your business off to a good start, this could be it.
Shoplazza's conversion rates consistently exceed expectations because the company focuses on product development and improvement rather than marketing.
Shoplazza began its journey by assisting small-to-medium-sized businesses and entrepreneurs in creating their own online stores in order to reach a global audience. This eCommerce space is extremely receptive to the specific needs of both large corporations and small individual merchants.
Furthermore, due to its diverse customer base, its pricing is unlikely to change for many years. Their pricing package is as follows. You may discover that it is extremely cheap and does not require extra payment for additional add-ons. With any tier, you can unlock the full function. Isn't that great?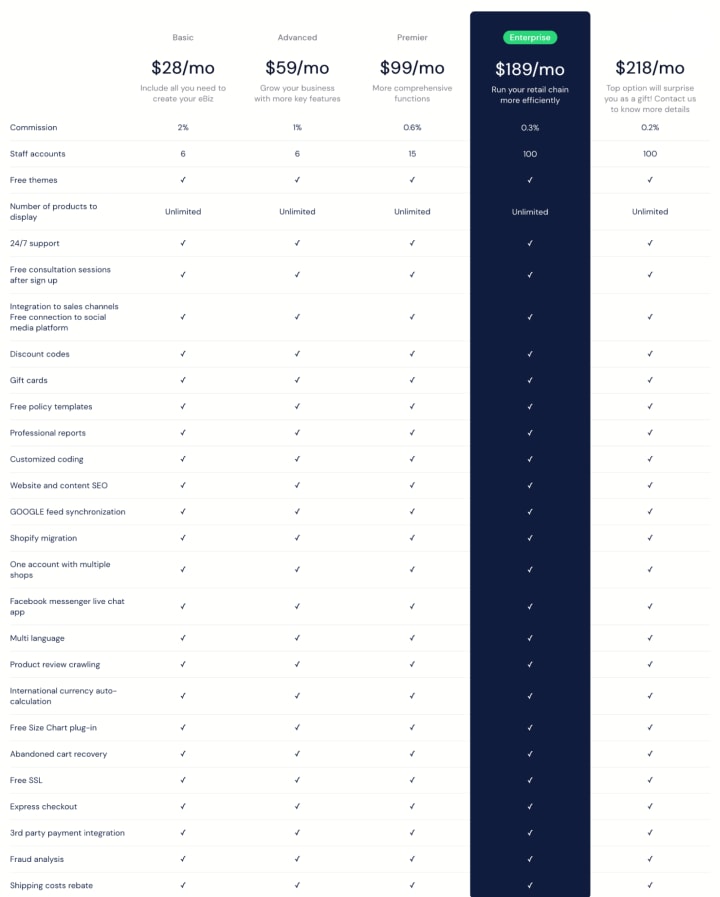 Conclusion
You now understand how Shoplazza competes with Wix. If you're new to the eCommerce business and want a longer free trial, I recommend Wix; if you're a seasoned pro, Shoplazza's unlimited features may pique your interest.
I hope this article was useful in assisting you in selecting the best SaaS site builder for your needs! Which one will you pick? Wix or Shoplazza?
[Disclaimer: This article only represents the authors' personal ideas. When making business decisions, please seek professional advice.]
(Contributed by Ahad Waseem; Co author: Clair Feng & Hermes Fang & Ethan Tang)