How To Write a $500 Story On Vocal Media?
Some learnings from a story that got over 82,000 reads and made me over $500 in less than few months. Here is how you can write a story that makes you more money.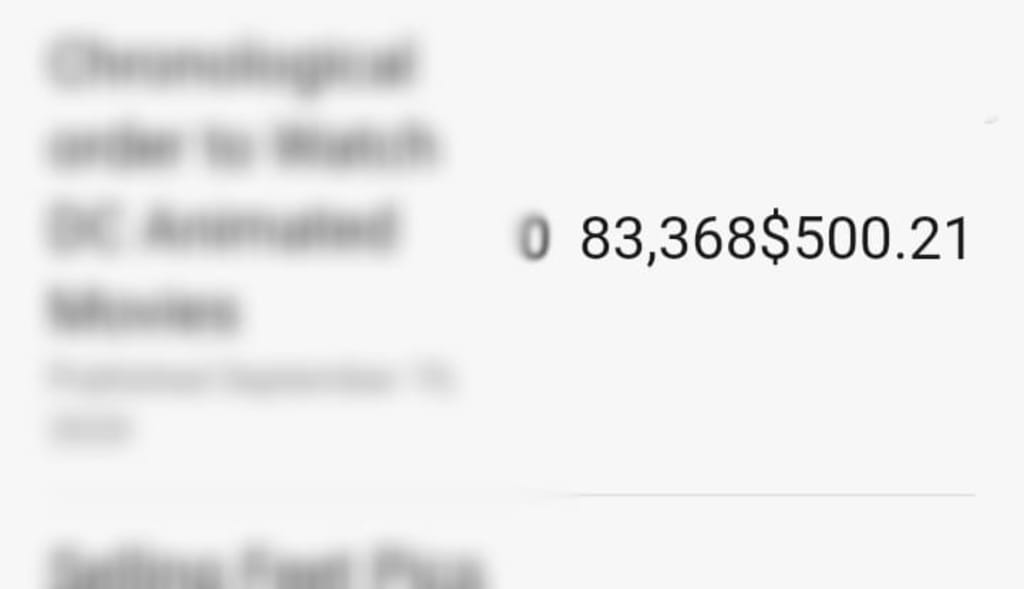 My Vocal Media one story earning proof. / Picture taken by the author
Vocal Media was always my favorite writing platform. Medium.com is one platform without ads but has a paywall but Vocal, has no paywall, no ads or they don't place any promotion in your stories, Nadda nothing.
My Vocal article $500 Case study:
I have written this story in September 2020. I never thought that a story of 1200 words could generate $500 and making me more money on daily basis. This story has some features that I will share with you. Remember, Vocal pays you for getting reads, it could be from Facebook or from Google search. If you are bringing more people to your stories, you will get paid.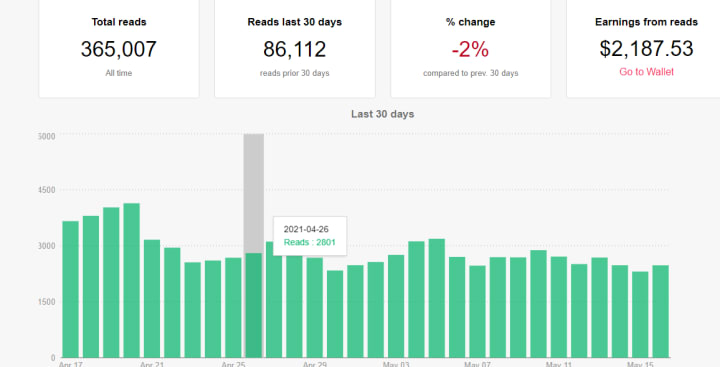 One benefit of making money from Vocal by getting reads is that it is generating you passive income. I have made over
One benefit of making money from Vocal by getting reads is that it is generating passive income. I couldn't write a single story in a month and I will still make more than $500 a month on Vocal but this isn't the point of writing, is it?
Features of this story that makes it a $500 story:
This story has keywords that more people are searching for on Google and other search engines. Just because your story has the right keywords, it doesn't mean that your story will rank on Google. I have talked a lot about Vocal Media SEO: How to rank your Vocal Media articles in Google search?
The right formatting of your story: Formatting is also an important part of the story. Your story should be aligned so that it is easy to understand and the user leaves your story satisfied.
Long-form content: This article is somehow long-form that generated me over $500. An ideal $500 article should be 2500+ words with great search engine optimization.
If you want to make more money (in hundreds of dollars) start doing these 3 things:
There are two types of creators; creators who want to write and make more money, the second type of creators are the ones who just want to write. I think the second type of creators shouldn't complain about not making money because they are writing just for fun and not as a businessman/women.
1. Start learning search engine optimization:
Learning is free. You don't need a college degree to master a skill. YouTube is probably the best platform to learn new things. Even a beginner's knowledge of SEO could help you in getting more readership from Google search. With time, as you are learning and implementing it in your articles, you will learn by doing. Learn by doing is the best possible way to learn new things.
Title#1 example: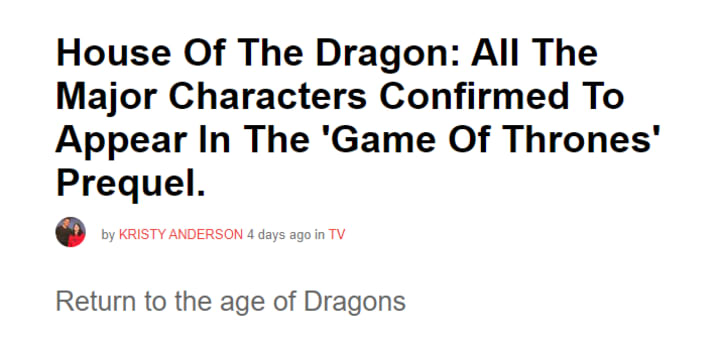 A perfect tile but there was no need for a dot at the end. Don't add a dot in the title of your articles. It is a good title for targeting different keywords related to "House of Dragons"
Now, a poorly optimized article could have a poorly, short written title with no meaning or just a sentence without keywords.
2. Learn more, publish more!
When you are publishing more search engine optimized articles, you are increasing the chances of getting more viewership from the search engine as well as getting some internal traffic. Don't just rely on one platform. Share your stories on social media. In fact, I have shared; 11 Platforms where you can share your Vocal stories and getting more reads.
A person who publishes more stories is making more money. I write on multiple platforms and this is one of the things that I have learned during 5 years of my content writing.
3. Long-form content:
You might ask this question; how the heck anyone would be reading my 3,000 words article? a very valid question but if you write a 3,000 words article, you will get more viewership which in term means more money. There are a lot of studies conducted by SEO companies like this one from Backlinko which shows that most of the top three search results on Google have more than 2300+ words on average.
This shows how powerful long-form content writing is. For SEO purposes, it is good for creators to share long-form articles as you have more chances to repeat a keyword compared to short-form under 1,000 words articles.
Special thanks Emily Keeler, do check out her content and support her work. You can read one of her article: A Spotify Playlist to Make You Feel Like the Main Character
You can join our Facebook group and join 1300+ more Vocal creators: Vocal Media creators hub
Also read:
I hope this helps.