House Of The Dragon: All The Major Characters Confirmed To Appear In The 'Game Of Thrones' Prequel.
Return to the age of Dragons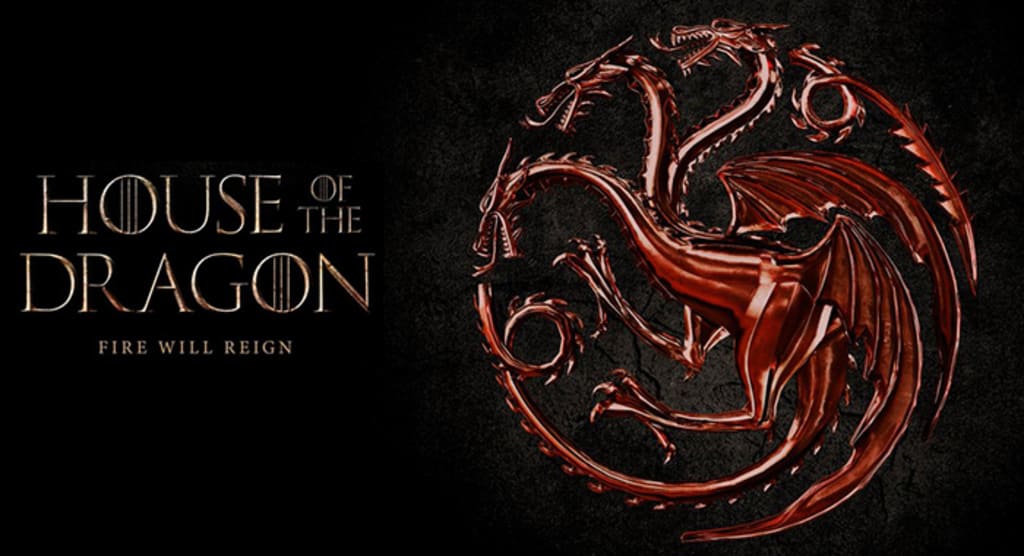 Credit: HBO
While the ending of smash-hit TV series Game Of Thrones remains divisive, most fans of the show were still eager to see more from the world of Westeros, so it came as a disappointment to learn that the first planned prequel, Bloodmoon, failed to get off the ground. Thankfully, there is still hope. A second prequel, House of the Dragon, has received a direct to series order. The series is currently in production, set to air on HBO in 2022.
Set two hundred years before the events of Game Of Thrones, House Of The Dragon will chronicle the events that would eventually spark the great Targaryen civil war known as the 'Dance of Dragons'.
Here are all the major characters set to appear in the series.
WARNING: This article contains information from the novel Fire and Blood, on which House of the Dragon is based. Anyone who wishes to enter the new series with a clean slate may want to back away now.
King Viserys I Targaryen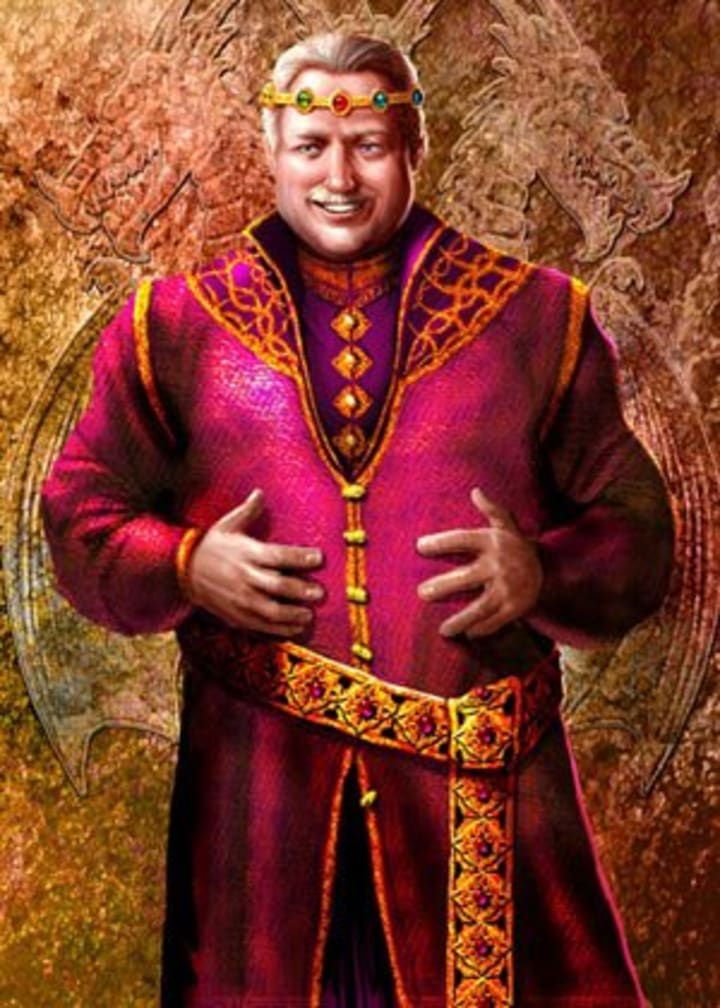 After the death of King Jaeherys I's chosen heir, Baelon Targaryen, followed by the death of King Jaeherys before he could name a new heir, a meeting of the Great Council chose Baelon's eldest son as the new King of Westeros, crowning him Viserys I Targaryen. Viserys planned to continue ruling with the wisdom Jaeherys had shown, quickly earning him the good will of the common people.
At the time of his ascension, Viserys and his wife, Aemma Arryn, had only one child, Princess Rhaenyra Targaryen. With the line of succession favouring males unless the rulling King officially named a daughter his heir, Viserys was left with his ambitious younger brother, Daemon, as heir apparent. Viserys I did not do anything to alter this, convinced that Aemma would eventually bear him a son, thus the situation would resolve itself. Sadly, Aemma died in childbirth, and the baby, Baelon, joined her just a day later. When Viserys received word of Daemon gloating about the tragedy, he immediately named Rhaenyra his heir and began training her up for rule.
Viserys I's second wife, Alicent Hightower, eventually bore him three male heirs, Aegon, Aemond, and Daeron, however, he did not set aside Rhaenyra in favour of his sons. Alicent was not pleased with this.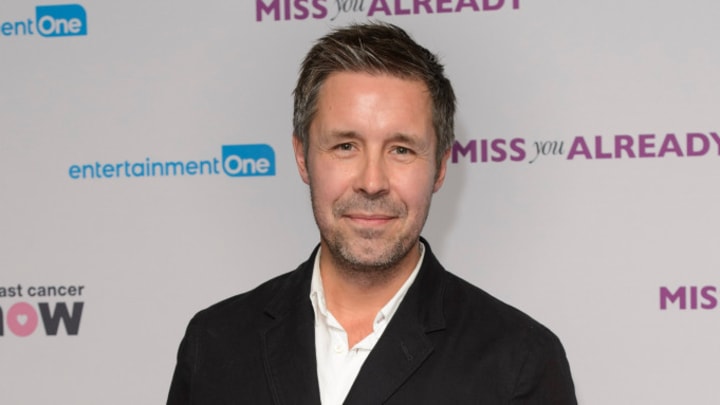 Viserys I will be played by Paddy Considine in House Of The Dragon.
Rhaenyra Targaryen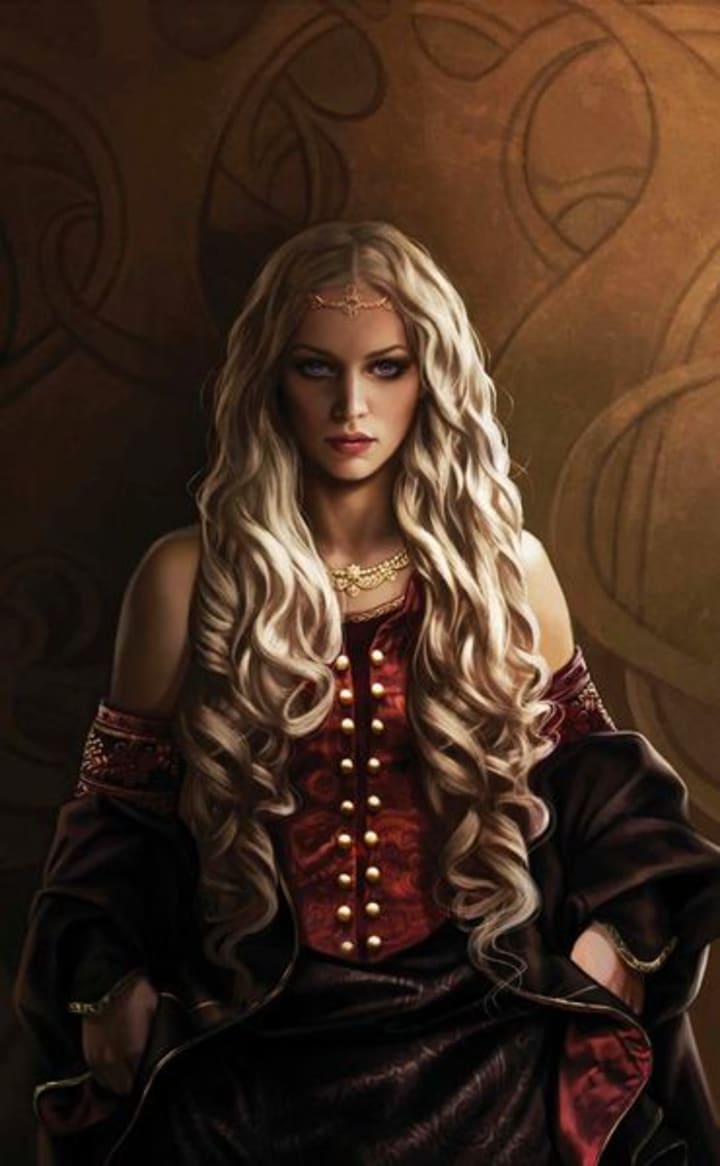 Princess Rhaenyra Targaryen, the only child of Viserys I and his first wife, Aemma Arryn, to survive past infancy, was just six years old when her Father became King. At age eight, the young Princess was named as the King's cupbearer, and from that point onward, Viserys was rarely seen at court without Rhaenyra at his side. After the deaths of her Mother, Aemma, and baby brother Baelon, Viserys officially named Rhaenyra his heir and began grooming her for rule.
Initially, Rhaenyra had a friendly relationship with her stepmother, Alicent Hightower. However, this quickly changed when Alicent and Viserys's first son, Aegon, did not replace Rhaenyra in the line of succession as Alicent expected. In time, two factions developed in the court. Those who supported Rhaenyra's claim to the throne were known as the Blacks, in honour of the colour she most often wore.
Rhaenyra married twice, first to Ser Laenor Velaryon, to reforge an alliance between the Targaryens and Velaryons that had been broken when the great council had chosen Viserys to rule over Laenor. After Laenor's sudden death, Rhaenyra married her uncle, Daemon Targaryen. The marriage was controversial not because of their close blood relation, which was common among Targaryens, but because Rhaenyra had not sought her Father's permission for the match.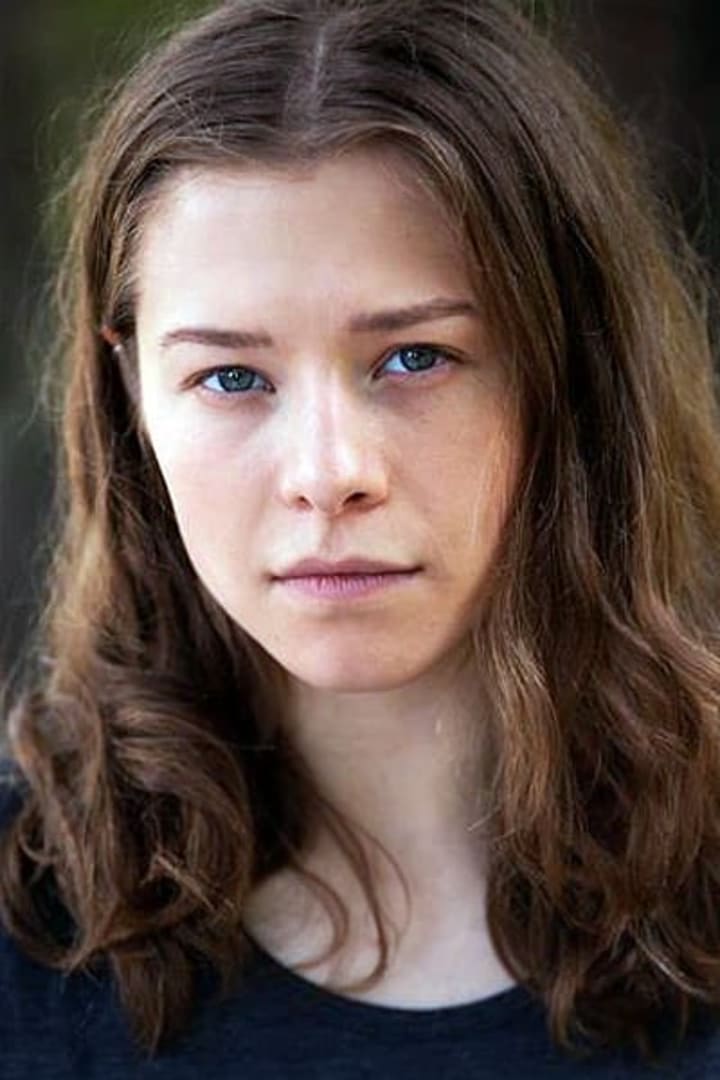 Emma D'arcy will play Rhaenyra in the upcoming series.
Alicent Hightower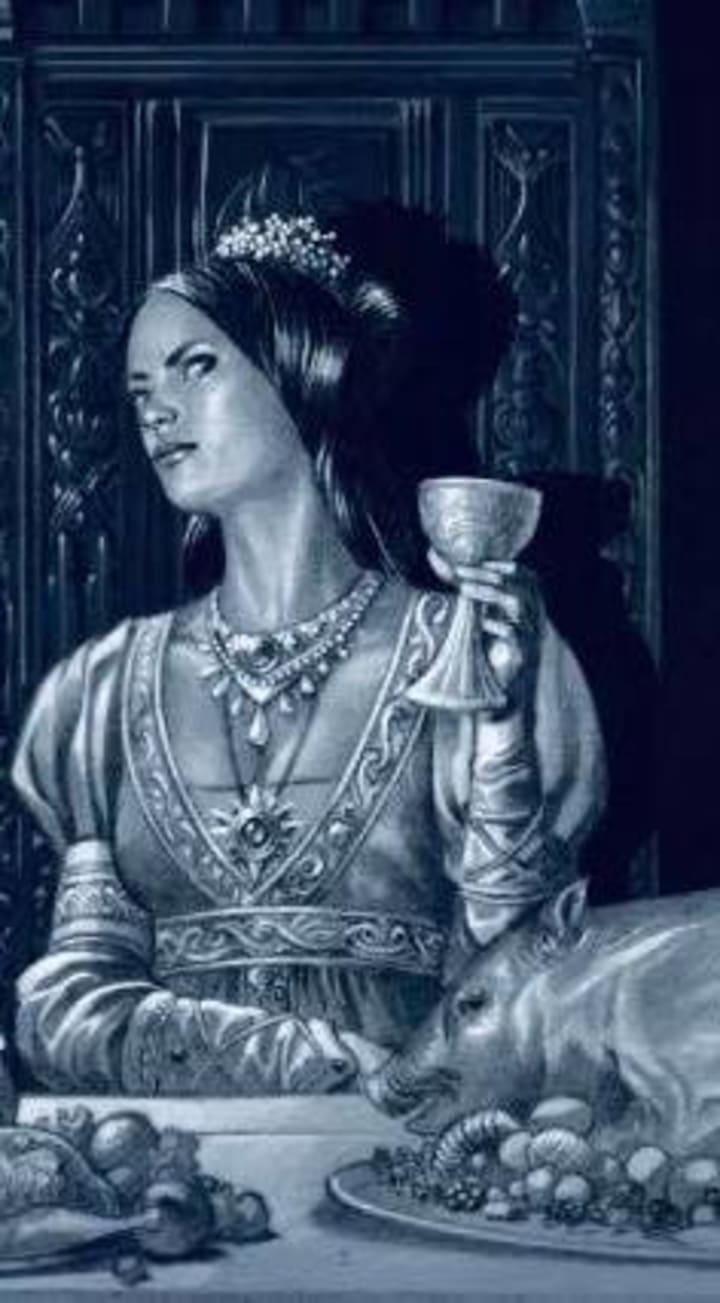 When her Father, Ser Otto Hightower, was named Hand of the King to Viserys I's predecessor, King Jaeherys I, Alicent Hightower accompanied him to Court. As Jaeherys grew frail, Alicent became a loyal companion to the elderly King, who sometimes confused her for his daughter, Saera, who had fled from King's Landing to live in the Free Cities some years earlier. Following Jaeherys I's death, Alicent remained as a lady of the court, where she eventually caught the eye of King Viserys I after he'd been widowed by the death of Queen Aemma. Against the advice of his Council, who would have preferred a more political match with House Velaryon, Viserys took Alicent as his second Wife.
Alicent started on friendly terms with Viserys's heir, Princess Rhaenyra, even claiming her as a daughter on her Wedding Day. However, when the birth of her first son with Viserys, Prince Aegon, did not displace Rhaenyra in the line of succession, Alicent began to grow resentful of her stepdaughter. Those in the Court who supported the rights of Alicent's children became known as the Greens. Many of Alicent's attempts to secure greater power for her own children, such as a push to have Rhaenyra marry her half-brother Aegon, were vetoed by the King.
Alicent and Rhaenyra maintained a fragile peace while Viserys I was alive, but after the King's death, Alicent and her supporters kept the news hidden for a week, and defied the late King's will by crowning Aegon instead of Rhaenyra. The decision sparked the Targaryen civil war known as the Dance of Dragons.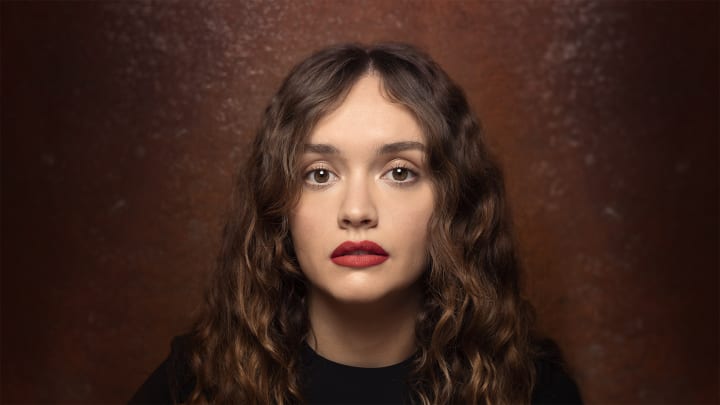 Olivia Cooke will play Alicent in House of the Dragon.
Prince Daemon Targaryen
During the short succession crisis that followed the death of King Jaeherys I, Daemon Targaryen chose to support his older brother, Viserys. This was mostly because Viserys had no male heirs, which meant Daemon himself would be next in line for the throne. Viserys was crowned, and Daemon was given a place on his Small Council, but Daemon's inability to settle down caused strife between the brothers, and made Viserys reluctant to officially name Daemon his heir in the event he had no sons. Upon discovering that Daemon had been gloating in a brothel after the deaths of Viserys's wife Aemma and baby son Baelon, the King named his daughter, Princess Rhaenyra, as his heir.
Being displaced as heir angered Daemon, but he managed to keep a fragile peace with his brother. Daemon grew to resent Aegon, Aemond, and Daeron, Viserys's sons by second wife Alicent Hightower, for pushing him further down the line of succession. However, he bore no ill-will toward Rhaenyra, who had been enamoured with her uncle as a child. Daemon was once banished from King's Landing over rumours that he had taken Princess Rhaenyra's virginity, however, since the allegations could not be proven, and were denied by Rhaenyra, Daemon was eventually allowed to return.
Less than six months after the deaths of their previous spouses, Laena and Laenor Velaryon, Daemon and Rhaenyra married, without Viserys's blessing. After Viserys's death, Daemon supported Rhaenyra's claim to the throne during the Dance of Dragons.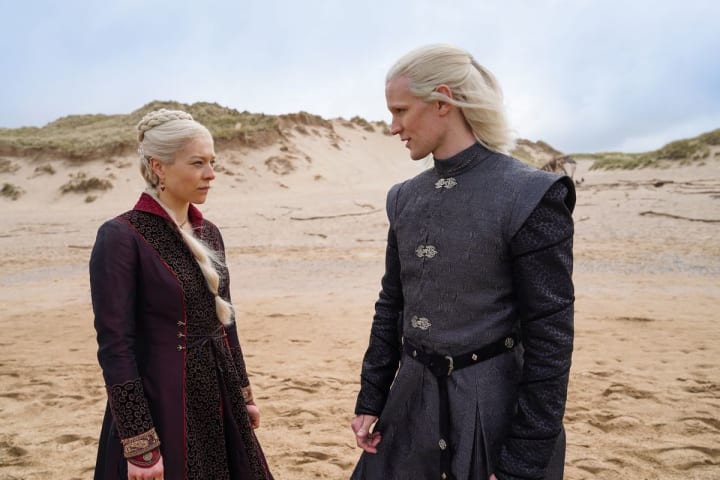 Daemon will be played by former Doctor Who and The Crown actor, Matt Smith, in House of the Dragon.
Ser Otto Hightower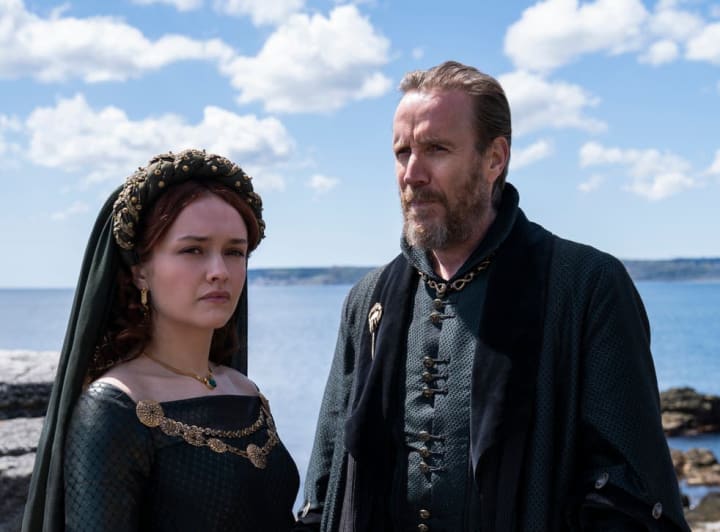 Ser Otto Hightower first rose to the office of Hand of the King after the death of King Jaeherys I's son and heir, Baelon, who had been serving as King's Hand at the time of his passing. Jaeherys's health took a sharp downhill turn after the loss of Baelon, effectively leaving Otto as unofficial ruler while his daughter, Alicent Hightower, nursed the slowly dying King. After Jaeherys's death, Otto stayed on as Hand to the next King, Viserys I.
Otto disliked Viserys's brother and heir apparent, Prince Damon, fearing that he would prove a cruel ruler if he were to be crowned King. As such, he pushed for and supported Viserys I's decision to name his daughter Princess Rhaenyra as heir. However, this quickly changed when Viserys married Otto's daughter, Alicent, married the King and bore him healthy male heirs. Otto became a thorn in Viserys's side, pushing for his grandsons, Aegon, Aemond, and Daeron, to be placed before Rhaenyra in the line of succession. Viserys grew sick of Otto's hounding, dismissing him as Hand and sending him away from Court.
Some years later, after the death of his successor Lyonel Strong, Otto was named Hand of the King once again. He helped Alicent conceal the death of Viserys I long enough for his grandson, Aegon, to be crowned as King Aegon II, thereby sparking the Dance of Dragons.
House of The Dragon will include a few other characters, including seafarer Corlys Velaryon, swordsman Criston Cole, and Mysaria, a former slave who becomes Daemon's most loyal ally, but those mentioned in this article are more likely to be the major players for Season 1.
House of the Dragon will air in 2022.
tv
About the author
Reader insights
Be the first to share your insights about this piece.
Add your insights