The Beautiful Meaning Behind Sansa Stark's Hair in the 'Game of Thrones' Finale
It wasn't just a fashion statement.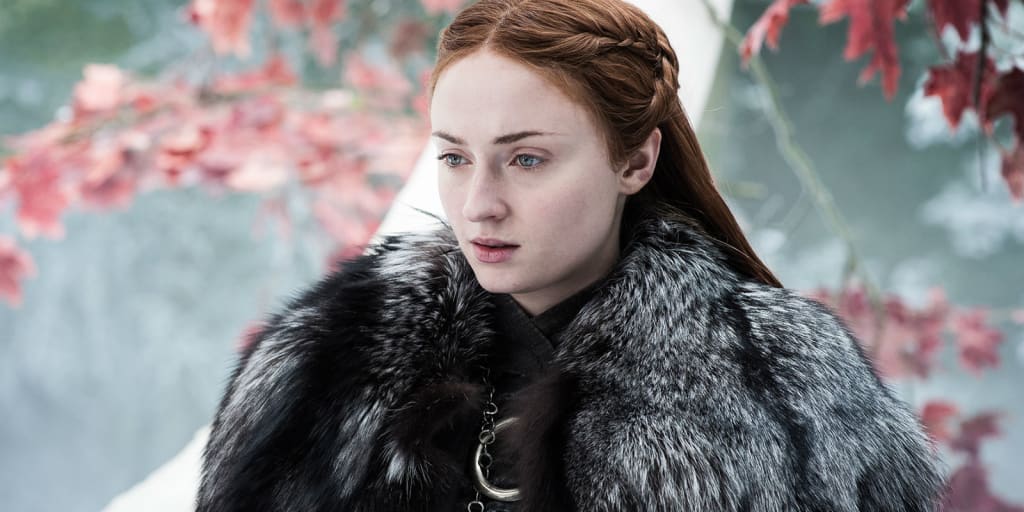 All hail the Queen in The North. Credit: HBO
After eight ground-breaking seasons, Game Of Thrones, sure to go down in history as one of the greatest television series of all time, has finally come to an end.
Redefining the fantasy genre for a new generation, the show brought us twists, turns, heartbreaking tragedies, and glorious triumphs. The final episode brought a fitting, if bittersweet end to some of our favorite characters.
Bran Stark was crowned King of Westeros by a council of Westerosi Lords, and named Tyrion Lannister as his hand. Arya Stark, slayer of the Night King, sailed off to finally discover what lies west of Westeros. Forced to kill Queen Daenerys, Jon Snow was banished back to the Wall, venturing into the true North with the Wildlings.
Perhaps the most satisfying of all these endings was seeing Sansa Stark crowned Queen in the North. After all she has been through, Sansa's victory truly feels earned.
Now, some fans have noticed an interesting way to track Sansa's journey through the show, from beginning to end—and it's all to do with her hair.
Sansa's hair represents whoever she is learning from at the time. Let's take a look back.
Like Mother, Like Daughter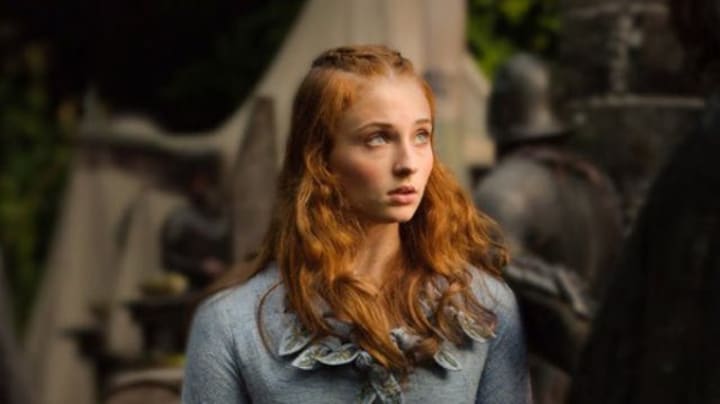 In the early episodes of Game Of Thrones, Sansa wears her hair similar to her Mother, Catelyn. Mostly loose, with less styling, as seems common with most Northern women throughout the series. This makes sense: nearly every young woman's first mentor is their Mother.
Unfortunately, Sansa's desperation to distance herself from her Northern roots early in the series soon sees her forgo the lessons of her Mother in favor of more southern influences.
A Little Bit Of Kindness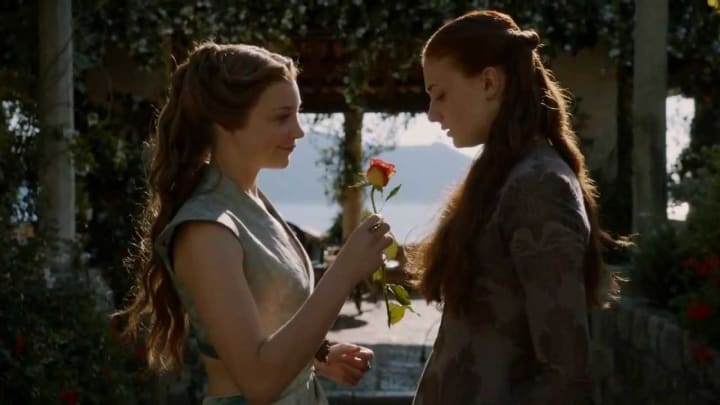 After two seasons suffering under Joffrey, Sansa gets a brief reprieve early in season three.
When Margaery Tyrell, Joffrey's new intended, extends a hand of friendship, Sansa quickly latches onto it, with Margaery being one of the few characters to show Sansa kindness since she arrived in King's Landing.
The style of Sansa's hair changes to reflect this new friendship. Unfortunately, Sansa was a little too young and naive to fully grasp any lessons Margaery may have been trying to teach her at the time.
Grudging respect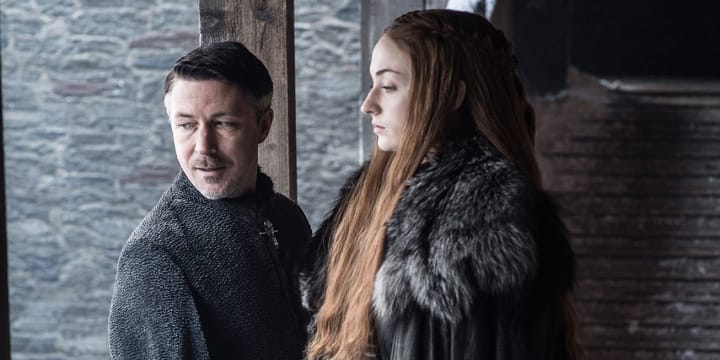 For better or worse, Cersei Lannister is the key influence in Sansa's life through Game Of Thrones' early seasons. While Sansa ultimately grows to hate Cersei for her cruelty, she retains a grudging respect for her ability to manipulate situations for her own benefit.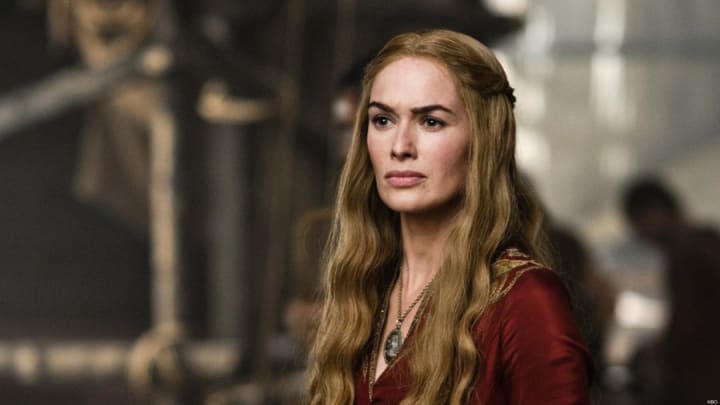 Cersei's continued influence on Sansa's life is again shown through her hair. Throughout season six and most of season seven, Sansa styles her hair similar to the way Cersei wore hers before she had it cut.
Be a Dragon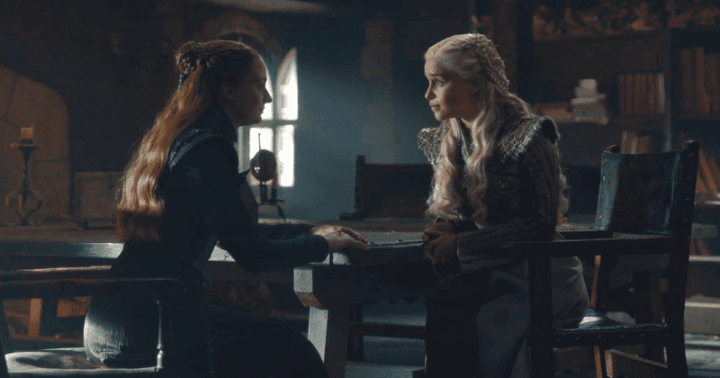 When Jon Snow brings Daenerys Targaryen to Winterfell after bending the knee, Sansa makes little effort to conceal dislike for her brother's new Queen. Despite this dislike, Sansa develops a certain admiration for the Mother of Dragons and all she has accomplished.
Through the latter half of season eight, Sansa wears her hair up in a style similar to Daenerys' 'Dothraki Braid'.
And so, we come to the final episode, and Sansa's final scene, in which she is crowned Queen in The North. In this scene, Sansa's hair is not styled at all. Instead, it is worn loose and flowing over her shoulders.
This represents just how far Sansa has come since Game Of Thrones began. Gone is the naive girl we knew in the first season, with a strong, independent woman standing in her place. Sansa is done learning from her various mentors. She is ready to rule in her own stead.
All hail the Queen in The North!