How Do Property Books Help Your Real Estate Business?
Are you looking for real estate booklets? This story is for you.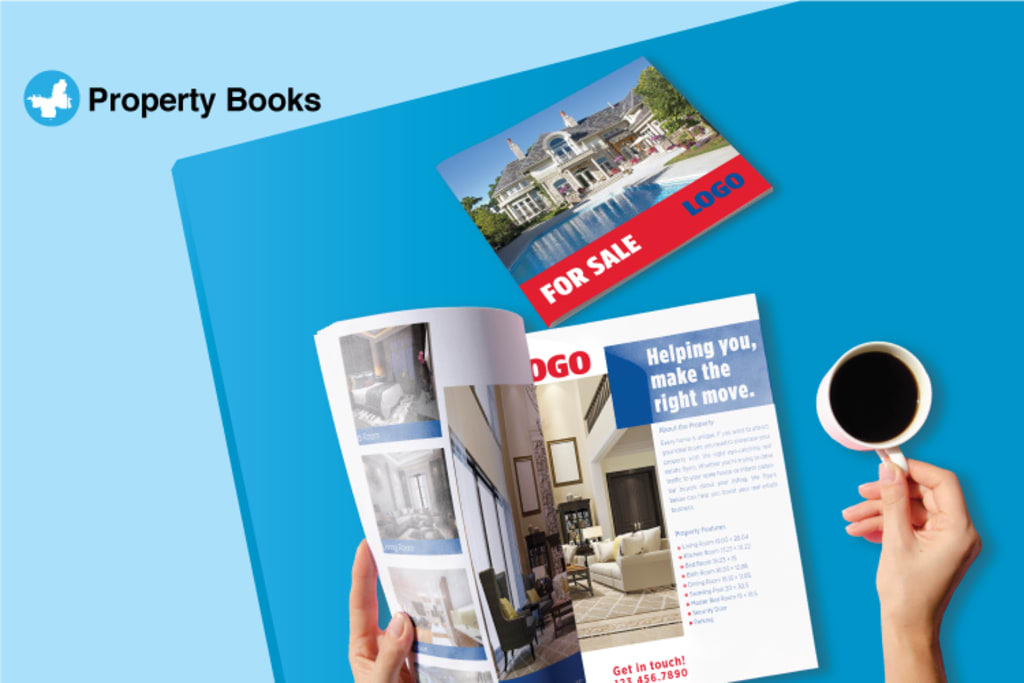 Real Estate Property Booklets
Property books or real estate booklets may be the perfect marketing tool for your business. As a real estate agent, you may already be familiar with real estate brochures, real estate flyers, and real estate feature sheets. But property books are more thorough than those options. For one thing, they provide you with more space to introduce your company and the latest listings. You can go on and add additional information, as well. You can order this real estate printed product from online suppliers such as Agent Print. You may discover many other websites offering top-quality services, too. But more mind-boggling questions about this product might still get your attention. So, why not find out more about this product sooner?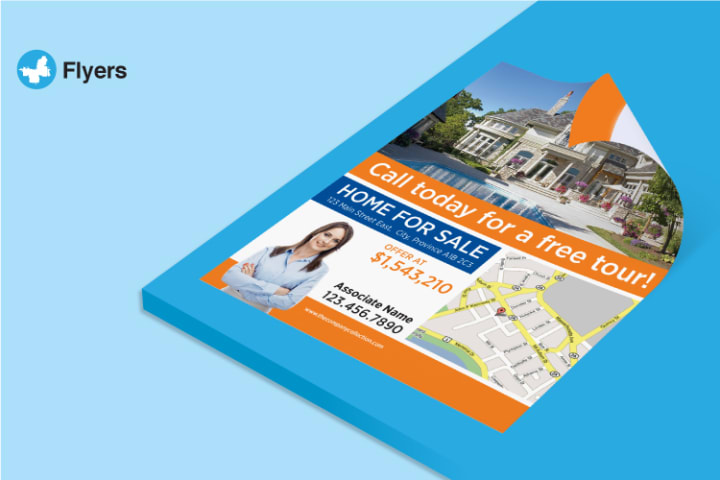 What Do We Need to Know About Property Books?
Have you found a trustworthy supplier? Now, you need to gather information on how these property books should be. You could incorporate a wide range of information into your real estate property books. This feature will make them more engaging. Plus, you can show different aspects of the work you do. Are there events or conferences you will attend? Are you the real estate agent working on the top priority project in your neighborhood? What topics are suitable to include in them? How should they incorporate different information? Who do they address? All this information will assist you in making more sound choices.
Why Are Property Books Necessary?
To get a sense of the uniqueness of this product, we may delve into a quick compare and contrast. Feature sheets or booklets have a maximum of 2 complete pages. In these two pages, you can add specific information. Most of the space is covered by colorful pictures of one unique property. So, the written texts need to be summarized and highly prioritized. However, both of these products will introduce you. So that prospective clients will recognize you.
What Are Some of the Benefits of Property Books?
On property books, the space problem is solved to a great extent. Therefore, you can cover several different properties in one place. These properties better catch the attention of the same group of people. For example, it is best to target those looking for a house in the central area only. A few listings further away may also find a place in this book in this manner.
Other marketing tools such as TV advertisements and billboards are more expensive than print media. However, their results may not always be much more. Their target audience is not always directly addressed. But with property books, you know who gets their hands on your books. Therefore, you can see the actual results affecting your sales and the number of closed deals.
Advantages of property books over feature sheets:
More pages Dedicated to more listings
Suitable for branding promotion
Cost-effective
Why Does It Matter to Promote Multiple Listings Together?
The advantages of adding more than one listing are mention-worthy, as well. First, you can advertise your numerous listings all in one place. So, it is like moving the goalposts and making your way through and straight to the buyers in one go. Instead of using your resources separate times, you can do it once. The goal is to promote the properties to the people who fancy the same hallmarks. Thus, you save up your resources and let people familiarize themselves with your services and offers.
The other advantage is the ability to compare and contrast that buyers can do on their own. All you need to do is include the information that best describes the properties. Thereafter, the readers can put their brains together and see for themselves what fits their needs. Is one house near the best schools in the district? Is a property uniquely close to shopping centers? Do they have exclusive features? This kind of information keeps people accompanied while they are in the process of making a decision. In that manner, you direct people while they settle for a property.
What Does a Property Book Showcase?
Property books are the ultimate marketing tool. Since they have lots of space, you can give complete data regarding each property. Hence, you can add pictures as visual aids. And as for the information, you can add the things that buyers like. Plus, your book can have topics other than listed properties. You may allocate one part to you and your company's achievements. Here you can bring a history of the work you have done. People can know you and your brand better. This kind of marketing builds trust and increases your visibility rates.
A property book should give everyone a chance to follow you. Therefore, various information and sometimes informative data can find their way to your book. Set yourself apart from your rivals. How could you do that? One way is to do research devoted to your clients, closed deals, or neighborhood. Incorporate this information that otherwise readers could not find in your property book. Once you sell your ideas and build mutual trust, your listings will sell themselves.
What Is the Best Material for Property Books?
These books are sophisticated. They are not an absolute must. So, those who decide to distribute them know well that quality matters. Once you exceed expectations, why stop there? The textile sensory may be able to detect quality. One touch is all it takes for most to identify a cheap piece of paper over high-quality paper.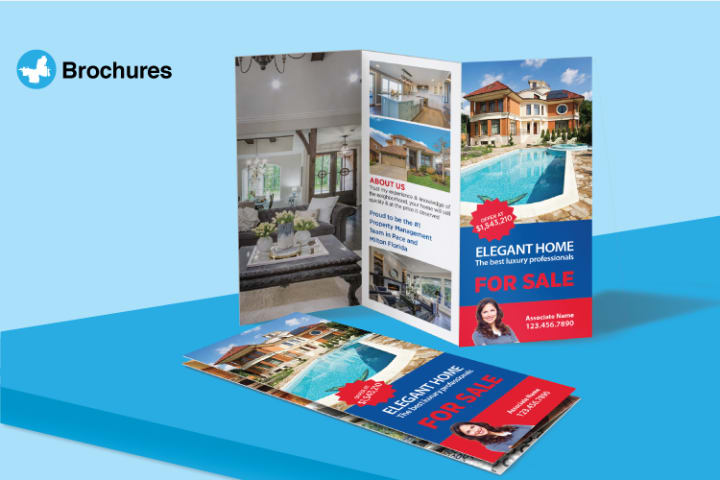 Consequently, you want to impress your prospects using all it takes. Gloss paper or slick paper has a coating that gives the material some positive features. Therefore, gloss paper stock is thick, heavy, and smooth. Our minds can attribute these characteristics to better quality materials. 100 lb gloss paper is thinner than cardstock. Thus, it is the perfect choice for property books, real estate brochures, etc.
Is It a Real Book?
In a lot of ways, it is. A property book has covers and binding. However, the covers may be the same or different from the inner pages. For example, the 14 pt covers are usually the material included on property books. Saddle stitching creates the binding. This kind of binding allows a good quality yet cost-effective final quality. The number of pages in a property book is under 32 pages, including the covers in most cases. The saddle stitch permits us to put folded papers with multiples of four together. This form of binding easily allows for designs that cover two pages. The final layout is satisfactory in most cases.
Property books:
have 8 to 32 pages often (multiples of four)
have saddle stitching
Who Does a Property Book Address?
Property books are designed for your prospective clients naturally. They better help them make conclusions. But what properties should we put together? Should a commercial property settle next to a residential base? The final choice is yours. However, it is best to target your audience carefully. You can set different groups of buyers or properties and aim to influence each separately. Therefore, you can think of categories in one book. Or you may decide to go for individual property books for each group. As long as you know what you are doing and have a strategy, you are safe.