You've Got a Friend
Finding Your Family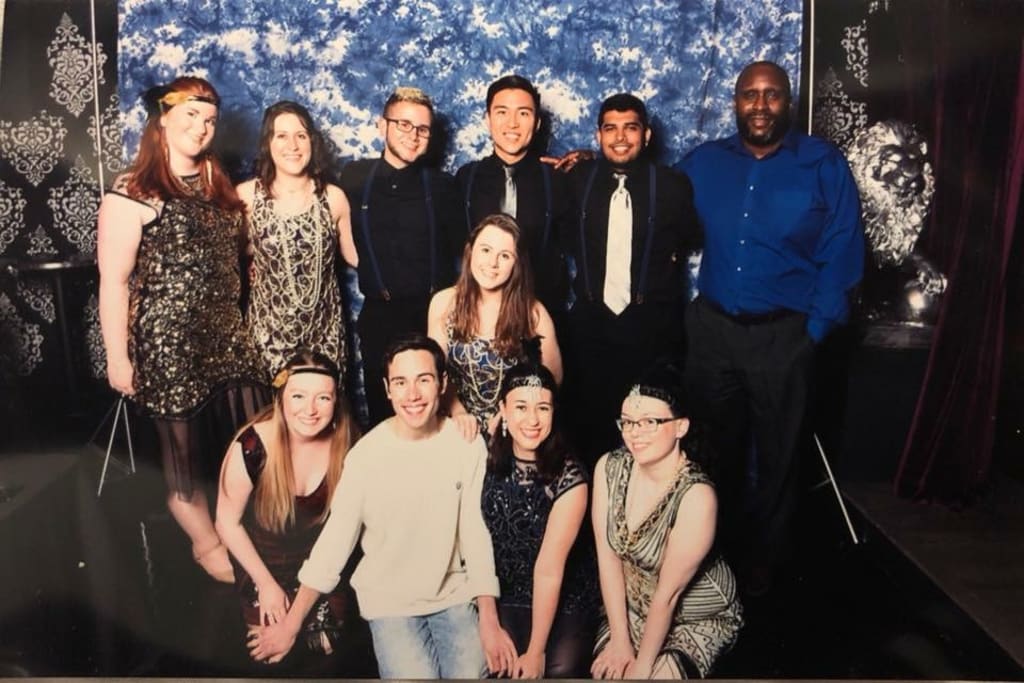 Moments after falling down the stairs in an emotional frenzy, I sat in the wings of the stage with other members of Rampage by my side. I shove my swollen foot into my character shoe while squeezing the hand of Connor in attempt to deal with the pain.
I just rolled my ankle, it'll stop hurting in a minute.
I tried to convince myself and everyone around me that I was fine, and that the pain would go away. I was determined to enjoy this moment, and enjoy the show we were about to perform in.
The MC's announce the next act to the stage. Connor and I remain sitting on the stairs, and as the song begins, I rest my head onto his shoulder. He puts his arm around me and holds me close as other members of the group start to sit around us. We all smile at each other as the music of "You've Got a Friend" by James Taylor is performed in the background by a duo of professors. As the song ends Rampage prepares to go on stage, and is ready to perform their hearts out.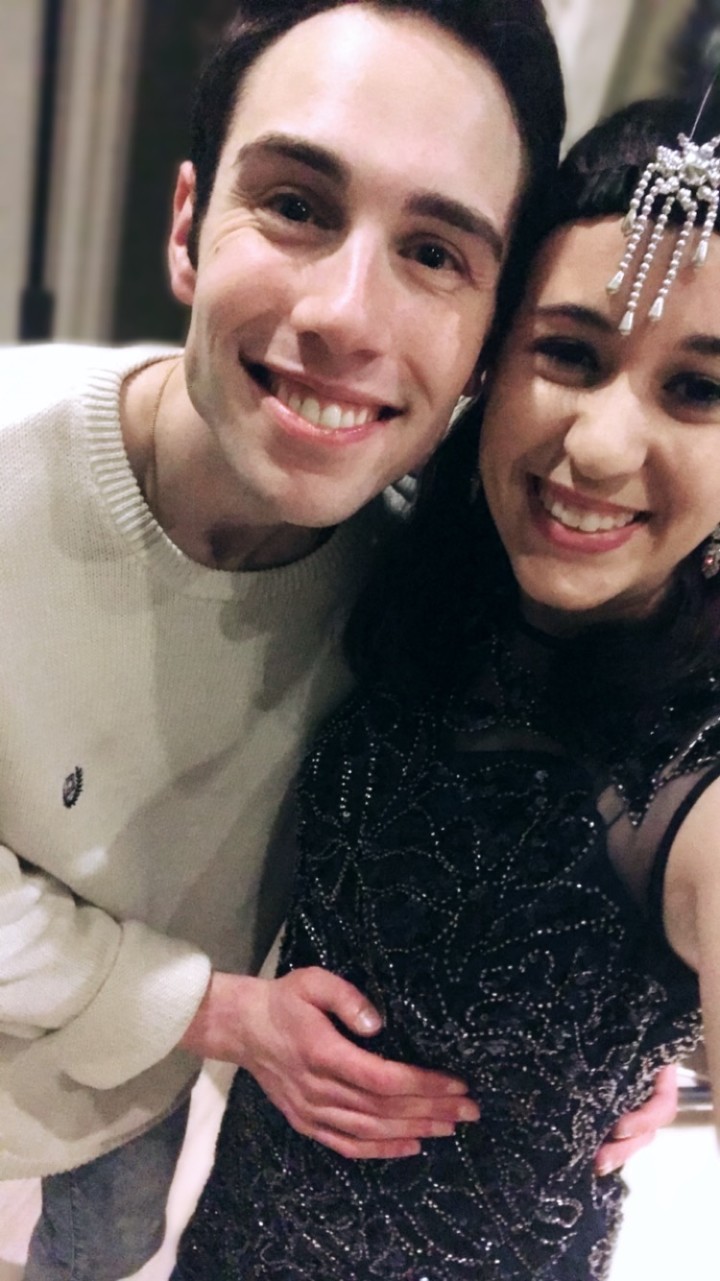 I hobble onto the stage, masking the pain. I dance to the best of my ability, forcing a smile on my face every time the pain worsens. I dance through the set with as little foot movement as possible. As our final song comes to a finish, I limp off of the stage. Sitting in the balcony I remove my shoe to reveal my swollen foot.
It was decided then that I needed to go to the Emergency Room, and although I would never admit it at the time, I was scared.
I just rolled my ankle. It can't be that bad.
Charles came up to me after being told the campus police was going to drive me to Mass General, and asked if I needed him to come with me. I turned him down, telling him that I didn't want to inconvenience him, as he had plans early the next morning. He looked at me, and I could tell he saw right through my brave face.
"I'm coming with you."
He offered to carry me into the car, but I was determined to walk out of the performance and into the ER on my own.
I don't know why we are doing this, I didn't break my foot.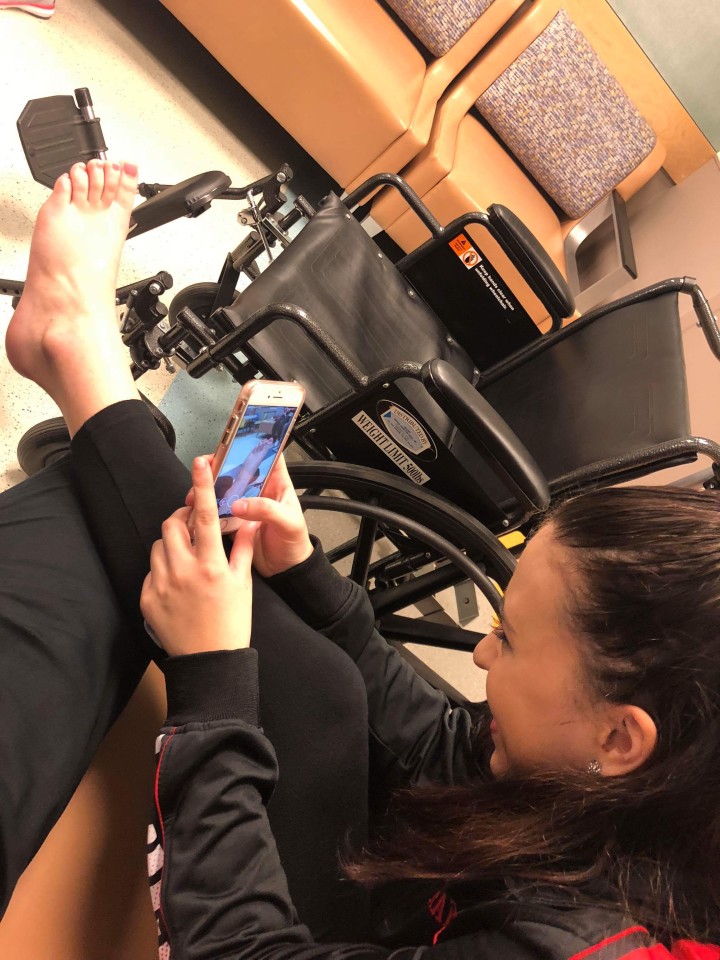 It was approaching 11 PM, and Charles had called Kelsey, another member of Rampage who was unable to attend the show that night. She showed up moments before the doctor wheeled me away for x-rays, and switched off with Charles to ensure I wouldn't be left in the ER alone.
We later found out that I had in fact broken my foot. Kelsey helped me and my crutched get into an Uber, and we both started our way home at about 1 AM.
While this night was riddled with pain, it also had some amazing moments. There were times in the ER where Charles and Kelsey made me laugh harder than I had in a long time. Connor searched for Advil once he had found out I had fallen. Jay and Taylor tried to run after me when they say me leave with tears in my eyes. Charles held me as I sobbed seconds after falling.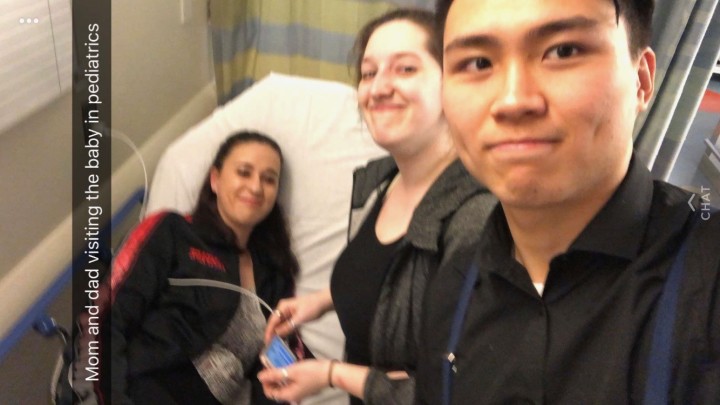 I never thought that I would be able to find the kind of family that I did in Rampage, and that night really embedded that concept in my brain. I knew that I had found people who would be there for me no matter what.
In a time where I couldn't have my parents, they all stepped up in their own way to make me feel as comfortable as possible. I wouldn't trade this group of people for the world, and even though after graduation some members are off into a new world, I know that they will always hold a special place in my heart, and I'm hopeful that I'll always hold a place in theirs.
friendship

Carina Rose
Carina Fresa is a current Sophomore honors student at Suffolk University. Originally from CT, she has truly found a home in Boston. She is the multi-media coordinator for Rampage Show Choir, as well as a writer for Her Campus Suffolk.

See all posts by Carina Rose →