Why My Mother Shouted When She Found Out How Expensive My Car Is - Ayra Starr
Ayra Starr acquires new whip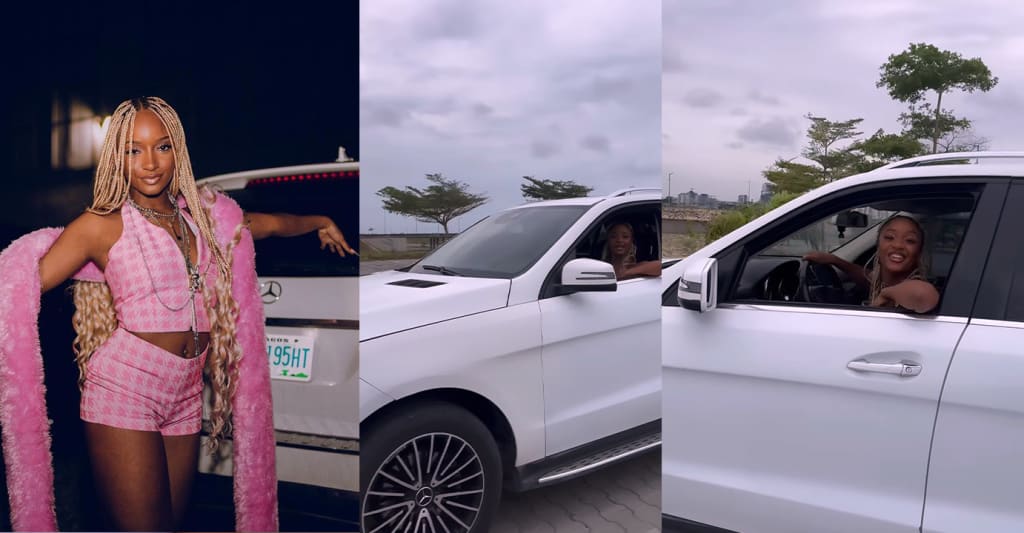 Nigerian singer Ayra Starr finally just unveiled quite the purchase that she made. In case you do not know, since Ayra Starr got signed to MAVIN and started making her hits, she has had one thing on her mind: get herself a brand new car. During an interview earlier this year which was posted on her Youtube page, she talked about how she had every intention of buying a car very soon. She said during the interview when asked about the first expensive thing she bought with her own money:
"I don't like to spend my money. Let me see, I'm about to get a car very soon by God's grace so I think that would be the first expensive thing I will buy with my money. I don't have any other expensive things because I don't like spending money. I think why I don't like to spend money is because I've been broke for a very long time. I've been poor for a very long time. Now that I have the money, I'm scared of it going. (Anything I buy) I'm like 'wait wait, that was mass destruction to my account'. But I'm going to buy a car soon so that'll be the first thing."
Now seven months later, her tune has changed, her bank account has gotten fatter, and Ayra's relationship with money has changed. When she sat down with The Beat 99.9FM, Ayra Starr finally confirmed that she had indeed bought an incredibly expensive new car. One person she says though shouldn't be watching this is her mother who we can already imagine shouting when she hears how much Ayra Starr spent on her new ride. Here's what Ayra said to Beat 99.9FM and this is how much her new car costs.
**Before reading on, please make sure to like and follow my Facebook page (Jide Okonjo) so you don't miss out on any new and interesting lists, articles, and stories that I post every single day. I have a really fun page. If you like my page, you will have fun too. So what's stopping you? Like my page and let's have fun together!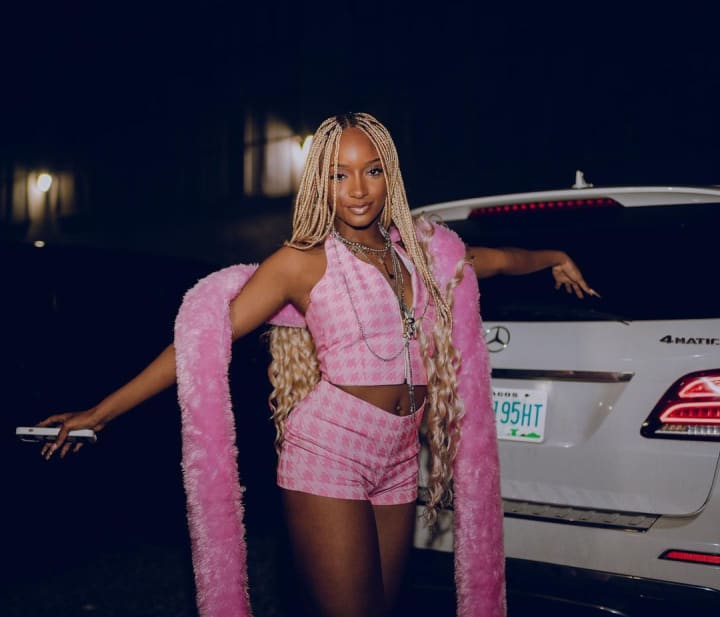 During Ayra Starr's interview with The Beat 99.9FM, she was asked:
"You have a packed schedule so how does Ayra Starr like to relax when you are not working back to back."

Hmm, I actually like to spend money when I'm not working but like my mother should not watch this oh (laughs).

"Let's pretend your mom isn't listening. What item have you spent a ridiculous amount of money on recently?"

Hmm, a car.

"You bought a car? What type of car? A car that was too much?"

Ehhh. It's okay, it's okay (laughs). Let's not go there please!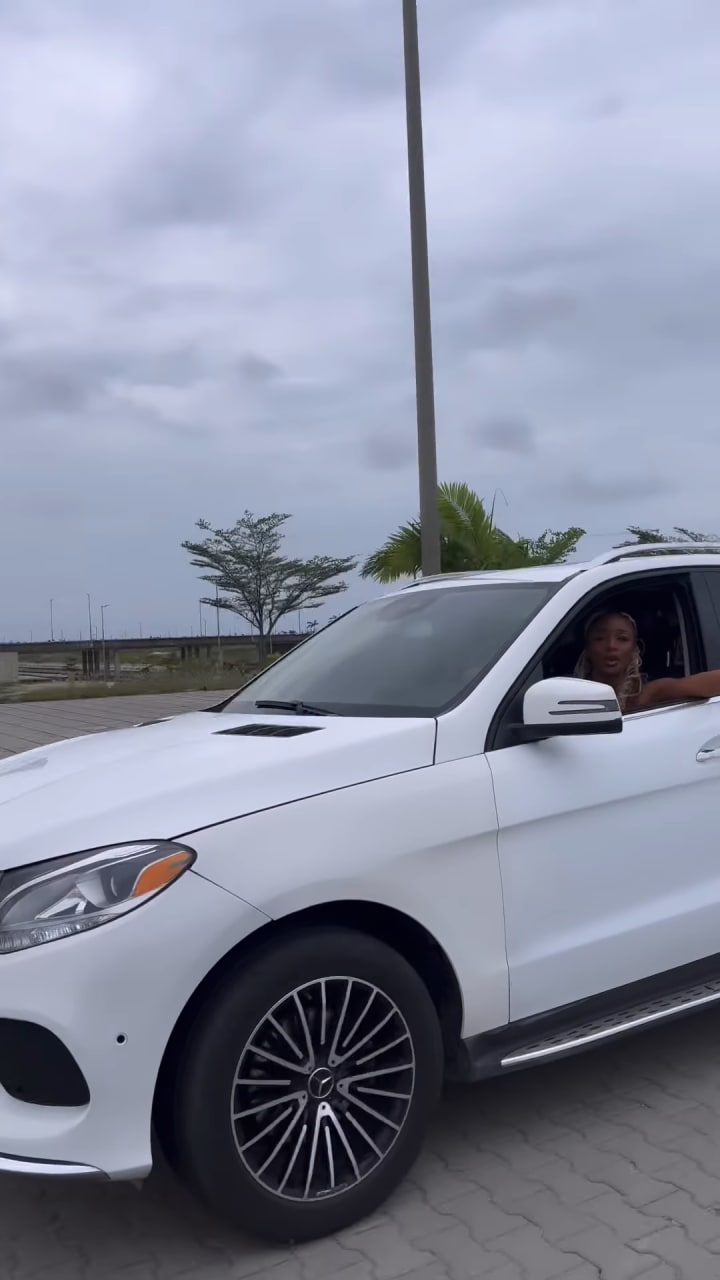 How Much Did The Car Cost?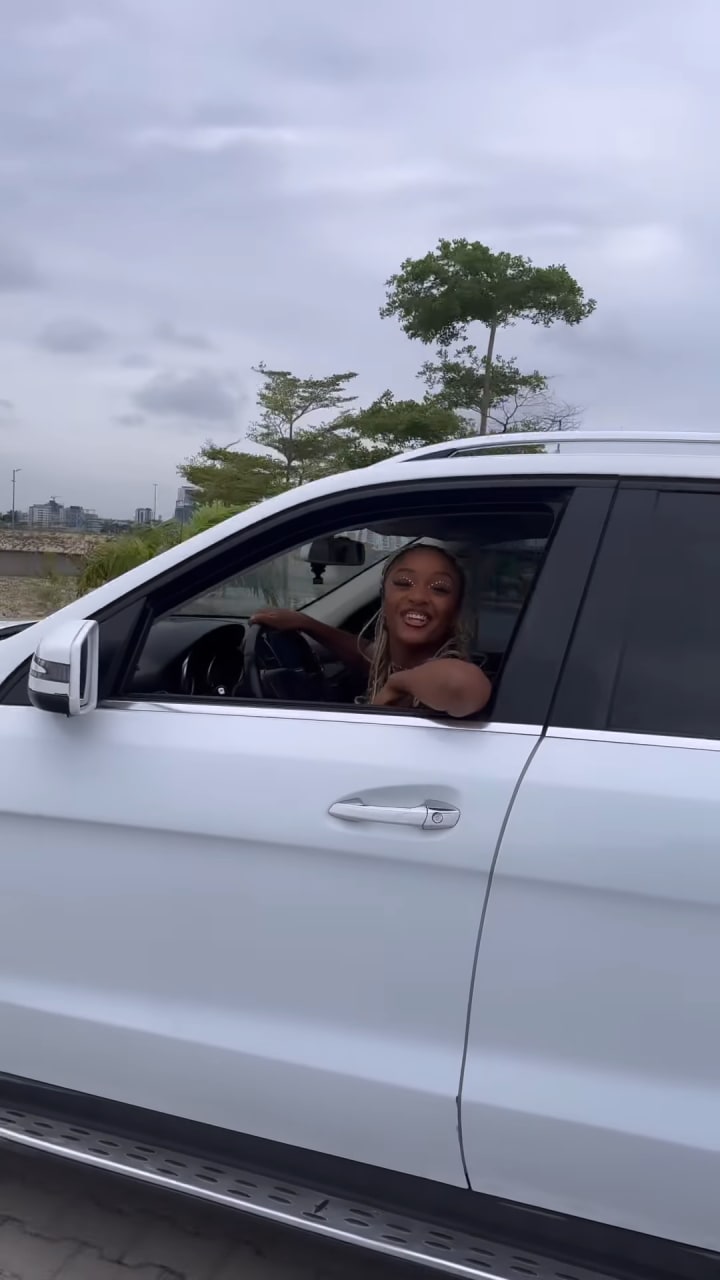 When you hear the amount of money Ayra Starr spent on the car, you too will know why she doesn't want to go there. In a new video uploaded on her social media while promoting her new single "Rush", Ayra finally showed off her new whip. The car she bought it turns out is a Mercedes Benz GLE350. Prices for this car range between $40,000 and $56,000. In Naira, that is between N29.6 million to N41.4 million. Nna, this kind of money will make anybody to shout. Even me, I dey shout. Wow, there is really a lot of money in this music industry oh! It is clearly time for me to pick up a microphone.
What do you think about this story? Let me know your thoughts by leaving a comment either below or on my Jide Okonjo Facebook post.
That's All.
I hope you've had fun. Don't forget to like my page (Jide Okonjo) if you don't already for more stories like this, the fun never ends
To catch up on other content you might have missed, click here.
Until next time, have a wonderful rest of your day.
Reader insights
Be the first to share your insights about this piece.
Add your insights