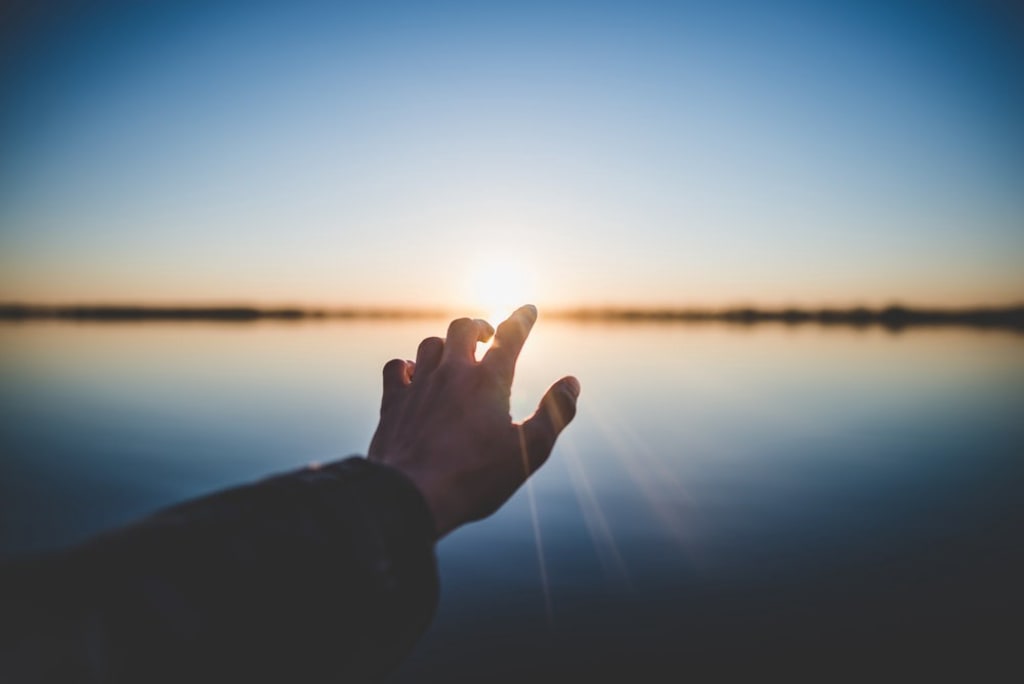 Intro: I know your past hasn't been the sunniest and that for long periods of your life it was just raining hell on earth and thundering the earth to its core, but here I stand looking you eye to eye saying I'll do everything I can to make sure your present and your future, and even after I run up the staircase to heaven I'll still be right there looking and smiling at the most perfect paradise. I promise you.
Verse 1: Thank you so much for making me smile from ear to ear from ocean to ocean. Thank you for giving me a reason to wake up and work my ass off til I go night night. Thank you for making me into the man I always wanted to be. Thank you for making me into the leader I am today. Thank you for being simply perfect. Thank you for being you.
Verse 2: I'll tell you exactly what my life would be like without the most perfect girl in any universe, it would plainly just suck. It's like being told you missed out on the most perfect rainbow and finding the pot of gold times a billion billions. I wouldn't want to life any live- even if I had all the riches on earth- if I couldn't have you by my side. Because there's only one way that I could ever even have a perfect way. And that way is to have you in my life. Who needs riches and fame when you got the perfect person by your side.
Verse 3: Dam girl, you make me feel on the top of the heavens and it's like I'm having a special sprite or two with the big man above himself. You make me feel undefeatable even when the odds are billions and billions vs just me. You make me feel stronger than every weapon in the fricken' universe. You make me feel better even on my death bed. You make me feel like words I can't even describe because those words ain't even been made up yet, so I'm just left with this unbelievable feeling. You make me feel like life is exactly what you are p-e-r-f-e-c-t.
Verse 4: You mean a lot to me. You mean the world, actually the universe to me. You mean so dam much to the guy who just happened to be able to fall head over heels for the most beautiful girl in the universe. Me. Dam how was I so godly lucky, well it doesn't matter because you make me so dam happy. Your family is like my second family, ever since I first started coming around that twin driveway of yours. Heck your kinda like my first family cuz I'm usually surrounded by your flesh and blood. There isn't anything I'll rather have in my life instead of you.
Verse 5: Hey angel of life, I'm madly and deeply in love with your eyes, your hair, your smile, your everything. I love every part of you, all your pros and especially all of your flaws. Inside or outside and your simply perfection. You make me wanna be better in every aspect of my life. Pretty girl, you couldn't have not made me fall head over heels for ya. Even if I never were able to see that smile and turn into a man who just couldn't stop smiling at true beauty.
Verse 6: Girl, I'm gonna break this down into a short little paragraph for you, despite I know I could write an essay for this with ease, cuz simply put I know you don't like to read long stuff. So, go look in a mirror and I hope you see true beauty, please don't feel the need to put any makeup on cuz that's just a waste. One day I hope, heck pray, that you wont need me to remind you when you fall that you are smart, you are special and yes girl that you unbelievable beautiful.