When You Know, You Know
Finding Forever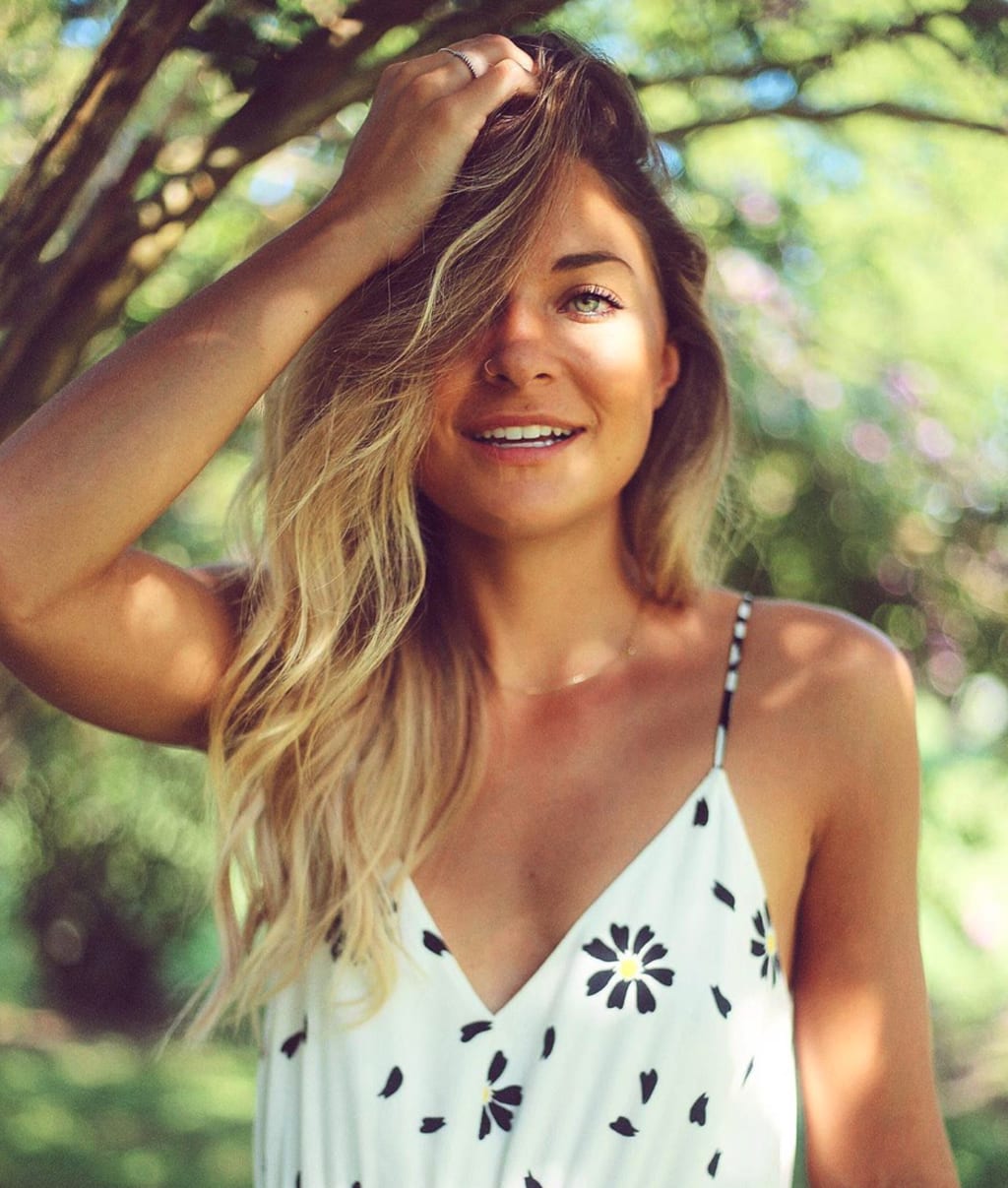 "You will always have a 50/50 chance of breaking up or getting married but you won't know if you don't try." 
Single friends, I am sure you hate this as much as I do. We all have asked the question, hoping for an original, heart-enlightening response; They respond with, "Well, when you know, you know."
Eye roll.
Where's the formula? Where's the A+B=C equation in finding your forever?
If you're anything like me, you've probably been seriously contemplating this question as soon as yet another relationship of yours comes to a screeching halt. I'm constantly looking for the path, the 'way' to true love. But through the years, I've come to find that the truth is, there just isn't one. There is no formula. There is just a lot of heart, and likely, a lot of luck, too.
I did a survey the other day, asking my followers on Instagram a few questions on the topic of love. They were given a statement with two choices for answers. Here's what I found:
1. Falling In Love: Facts or Feelings?28 percent said facts. 72 percent said feelings.
Emotionally driven generation? Umm, I think you could say so.
2. How You Fall: Head over Heart or Heart over Head? 38 percent said Head over Heart. 62 percent said Heart over Head.
Again, think we're emotionally driven much?
I asked a few more questions that poked around the same subject, but need I go on? The point is, so many of us are totally motivated by our feelings, and because of that, this equation we're looking for doesn't exist. The heart knows no rules, no standard, no A+B=C. That's not how emotions operate. And it's usually right when we think that we've found 'it' that the 'perfect on paper' lover ends up being the never-forever, just as the one who 'doesn't exactly check off all the boxes' usually ends up being just the one we've been waiting forever for.
But here's the deal: If you 'just don't know,' chances are, you haven't found the one yet. It doesn't mean that your feelings won't change through time and growth, but from what I know, it never takes long to know if you know that you know. And if you don't know, that's your answer.
Feeling frustrated, experiencing doubt with your relationship, wondering if you'll ever figure it out: Those waves hit all of us in one way or another throughout seasons of our lives and are completely normal. But, my advice? Never feel like you have to force forever if you don't absolutely know with your being you've found it. Life is always better spent with friends, family, loved ones, and other uplifting relationships than with one wrong forever.
Someone very important to me once said, "You will always have a 50/50 chance of breaking up or getting married, but you won't know if you don't try." So don't be discouraged—the odds are always even in love!
The life you live, the love you give, and the happiness you cultivate starts with you, and is maintained by you. Never lose sight of that, and never give up on trying for what you know may wait around the corner. Keep your chin up, stay strong in who you are, and keep loving hard every day you're alive. You never know when the next one you meet may be the one you keep.
All my love,
Sav.