The Perfect Lady... for ME!!!
Things That I Want to See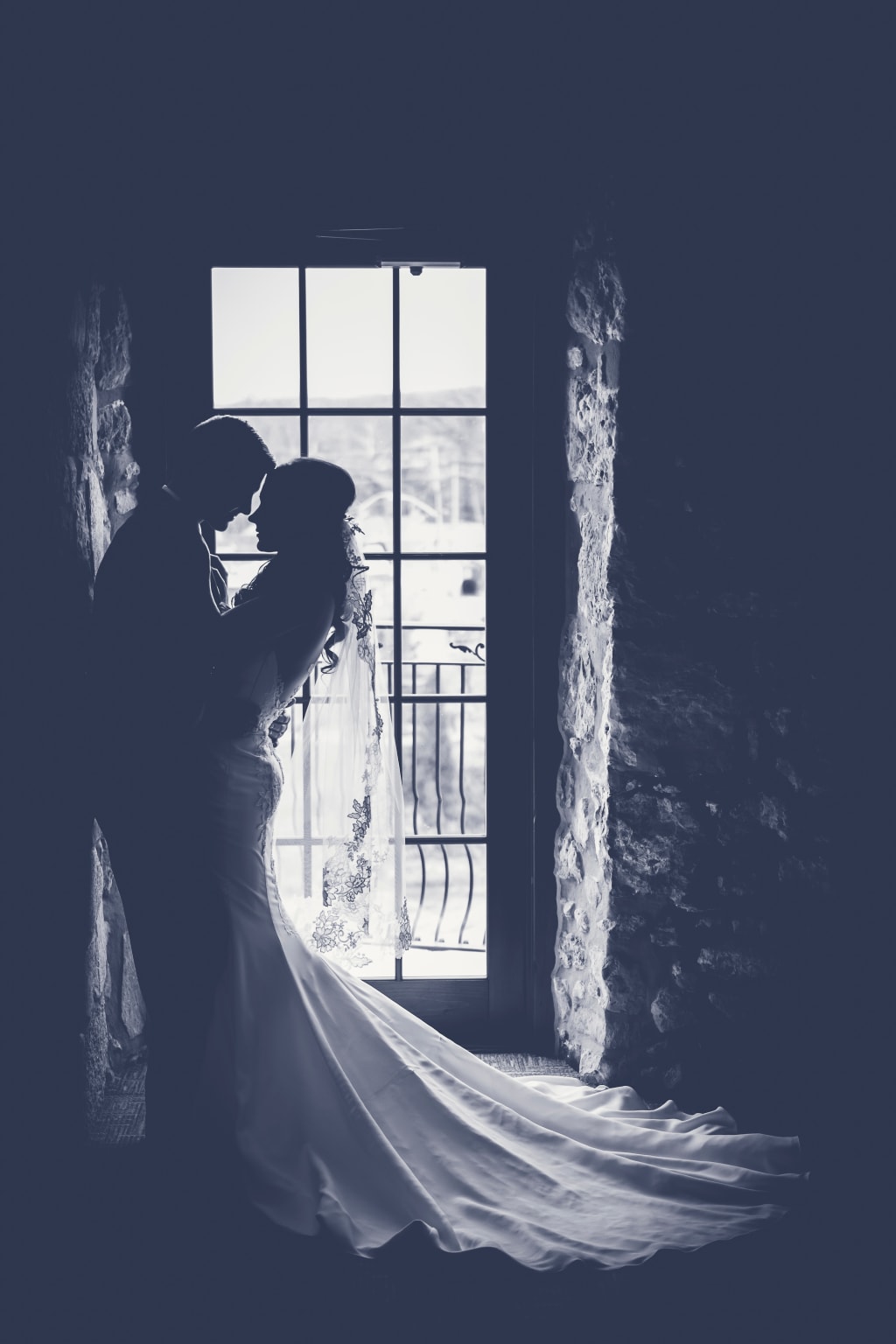 Photo by Anne Edgar on Unsplash
If I heard it once, I've heard it a billion times.
"Nobody is perfect."
Uh huh. I heard it. So what? Maybe nobody is perfect to them. Maybe they don't believe in perfection. Who knows? To me, I look at happily married couples who never divorce or have extramarital affairs as perfect couples. Do they have bumps along the way? Sure they do, but they are still perfect for each other because they work on smoothing out the bumps together. They adhere to EVERY syllable of their marriage vows and they hurt severely when the "death do us part" is enacted. I have read too many stories where the spouse dies and their happy half dies along with them resulting in a double funeral. Imagine watching your loved one dying from cancer and you who loved them more than anything dies with them because you know that you can't live and don't want to live without them.
That is a perfect love.
To have a perfect love, one needs to understand that everything must click. It is more than just a guy saying "I have a girlfriend" or a gal saying "I have a boyfriend." If you have someone in your life just so that you will have some company, then you are together for the wrong reason. Let them go and just get a puppy. The right reason should be that you are developing strong feelings for them and that if they were not around, there would be an abyss in your soul.
Even though I am not married, I have been with many ladies in my day. No, I am not what this present generation calls a "player." I do not use women because I don't want to be used. I try to know the inner person. The outside is merely a welcome sign inviting me to know the inner side. It is that experience that makes me an expert on true love... for me. Mr. Barry Farber, a former New York City radio host said it best. "I am the best expert on me." So am I. I think that I know best as to what suits me the best.
With that being said, one of the things I look for is eye contact. At first, it is difficult. That is understandable. If you had your eyes on this one, eye contact may be tough. I remember the one person who had me. She is gone now, but that was because of my stupidity. She had the loveliest eyes I have ever seen. At 18 when I took notice of her, she had the warmest eyes. When I looked at her, her eyes had that "Come here" look. Unfortunately, at that time, it was racially turbulent. She was a cute Italian girl and I was a typical African-American boy at the time. If high school was the time for a seed to blossom into a flower, she was a seed that was becoming a bouquet. She was that beautiful, but I never made the move. Blame it on my stupidity.
Another thing I look for is temperament. I don't mean to sound cruel or anything. That is not my intent at all. You do want to see what this person is like. Do they get angry very easily? Do they fly off the handle? Are they quiet? Do they seem gentle? I really want someone who is the opposite of me in that regard. I can be quite boisterous and extremely gregarious. It would be nice to have a lady who is the opposite. I want, when I am like that, for my better half to give me a slight tug on the sleeve as if to say, "Honey, you are too much." I wouldn't be upset. I would look at her and smile. Then, I'd reel it in. That is what I want.
That second one is also important because, if you were to marry, you want those traits passed down. I would have loved to have a daughter who would grow up to be exactly like her Mommy. If we can say, "Like father, like son," why can't we also say, "Like Mother, like daughter"?
You need to listen to her because she is listening to you. It is said that women hear EVERY word that we say while we only hear every other word that she says. Better learn how to hear every word because she is giving you clues that you need to pick up on. I'd write some more about this, but you are probably not listening anyway.
Another great quality that she must have is that she has to be your best friend on the entire planet and you have to be hers as well. In doing so, she will have your back and you must have her back. Making fun of her in front of friends—hers or yours—is a surefire way to destroy that bond. She is not with you to be the butt of your jokes. If you make her the butt of your stupid jokes, then you are the butt. You are her confidant and she is yours. Treat her with the utmost respect.
Another thing, she is not your punching bag. In other words, if you feel the need to abuse her, let her go. She deserves far better. She won't respect you. She will fear you. That is NOT a relationship. That is the basis of a kidnapping because she is only staying with you out of fear. She is worried about the worst thing that you could and maybe would do to her. No lady deserves that kind of treatment. Always remember that you were lucky to get her. There are guys like me out there who don't have anyone. I would love to have a lady like yours. If you treat her like garbage, I would treat her like a queen. It's your choice, my friend.
As I am typing my article, I am thinking about one of my best friends from high school. Her name is Nancy. She has always been one of the nicest people I have ever met on this Earth. She is charming, intelligent and warm. She would do anything to help anyone. When I see her and her husband, John, they could be emotional twins. They have each other's qualities. As a result, they are each other's best friend as well. They are the living, breathing example of what I am writing about here. It is such a pleasure to know them. Theirs is the kind of relationship I'd like to have with some lady one day.
According to Nancy, "Being married is lots of hard work with a wonderful return. I think of it as a rollercoaster that requires a seatbelt. Just hang on and the bumps will stop and allow recovery until the next ride. It's always important to focus on what brought you together."
That is how I see a really nice relationship. We guys must treat ladies well. They are a gift to us. Me? I have no one. I had my chance in life and did not realize it. Now, I wander the planet alone. Guys, if you are lucky and you found the lady who stepped out of your dreams and into your arms, show her how much she means to you. No matter where she is, bring her flowers. Bring home flowers if that is the case. Take her out on a date like you did before you married her. Every time I see Nancy and John, they look and act like newlyweds even though they have been married close to 40 years at the time of this article. They are truly a perfect couple.
Well, I am sure that there are other things to say, but this is all I have to say. I hope that you understand where I am coming from and will take my advice. If you don't take care of your life partner, things could always change and I am available for her.
dating
single
About the author
I am a diehard New Yorker! I was born in, raised in and love my NYC. My blood bleeds orange & blue for my New York Mets. I hope that you like my work. I am cranking them out as fast as I can. Please enjoy & share with your friends.
Reader insights
Be the first to share your insights about this piece.
Add your insights