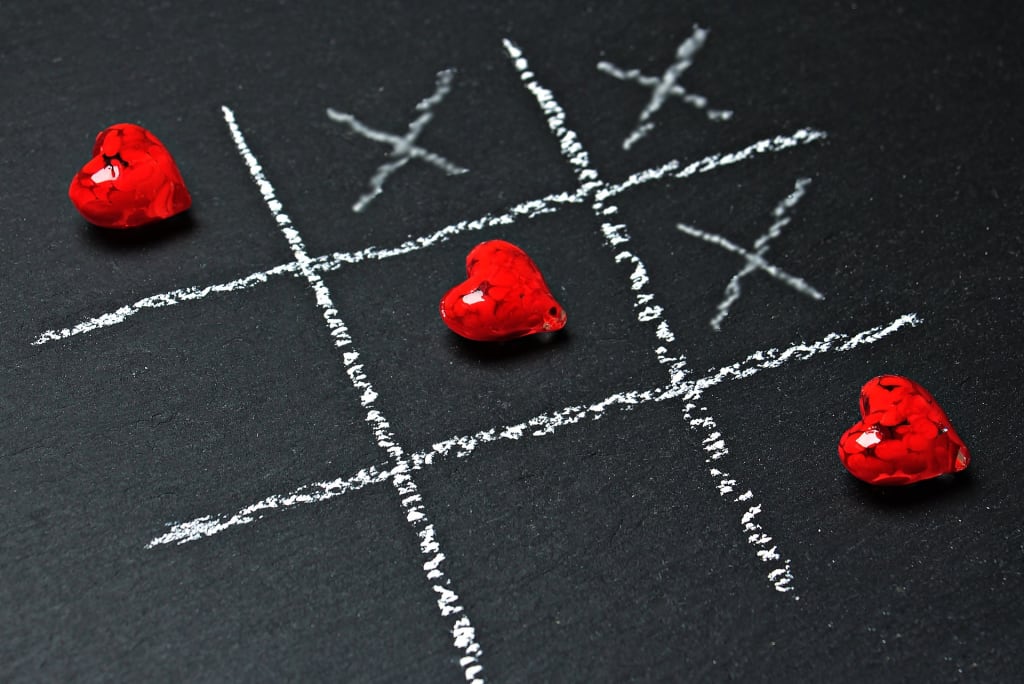 I am constantly tormented by the end of my last relationship.
If my husband calls to say he will be home a little late from work, I convince myself I can hear a woman laughing in the background during the phone call, even though I know I can't hear anything but my husband telling me he loves me. I can even be mean when he gets home, so convinced am I by his cheating. If he accidentally pocket-dials me I listen intently for minutes on end, just in case I hear another woman's voice. I hold immense hatred for all of his ex-girlfriends. If he goes away with his friends, I convince myself he is on holiday with another woman. I have been known to check his phone.
I do not like myself for doing these things and I know they make no sense, I really do, but the cruel end to my previous relationship has unfortunately left its scars.
My ex-husband was always described as 'so lovely' and 'such a good guy' by everyone he met. My parents adored him, he came from a good family, he was well educated, talented and had a good career. We had a great number of mutual friends who were devoted to him. We had been together since we were eighteen and I had never witnessed any behaviour to make me feel anything but trust towards him. But after nine years together and one year of marriage, I discovered the truth about him and my world came crashing down.
How could someone who seemed to be so thoughtful, caring and kind be such a cruel liar?
How could I have not seen what had been happening behind my back for so long?
How could he have wanted to hurt me so badly?
What had I done to deserve this treatment?
How could he tell me he loved me every day?
All of these questions, and many more, flooded through my mind throughout the months of tears and screaming and weight loss as my world fell apart. He was my identity; we came as a pair to every event, we led the same life, we always knew where each other was, we had our own friends and spent time apart of course, but most of our time was spent together when we weren't at work. So how had he managed to spend the last 10 months having an affair without me noticing or suspecting a thing?
I told myself I would stay single for the rest of my life as if he could cheat on me then anyone could. I felt cheap and used, ugly, worthless and alone. How would I begin again after all these years?
I cried constantly for 2 weeks. I lost 2 stone.
Then I picked myself up and moved on. I filed for divorce and luckily the process moved quickly and I never had to see him again.
I started to feel attractive again. Men asked to buy me drinks in bars - something I hadn't experienced in a decade as I'd always had a boyfriend. My friends and family rallied round and made me get my life back together again.
I went to a friend's party and saw someone who'd always been just an acquaintance but who now looked different to me - and who couldn't seem to keep his eyes off me. After two years of a long-distance relationship, we decided to move in together. The time was right and I was ready to move on. He moved across the country to be with me and everything felt perfect.
But I have noticed as the years have passed that my jealousy is starting to intrude on our relationship. Luckily my husband has always been very understanding of my divorce and how it has affected me and when I get jealous he is quick to remind me that he loves me and would never do anything to hurt me.
But how can I believe him? I was told that once before.
I don't believe it is possible to simply forget and move on. Our past shapes our future and maybe that is something we should embrace. Being more cautious of trusting someone has also made me more independent and self-aware and that can only be a good thing. I didn't have my own identity in the past, but now I definitely do. We should try to learn as many lessons from our previous relationships as we can, but accept that there will be scars that will never fade. Jealousy is not asked for, it is forced upon us by the actions of others.