Small Voices and Gut Feelings
Listening to small voices and your gut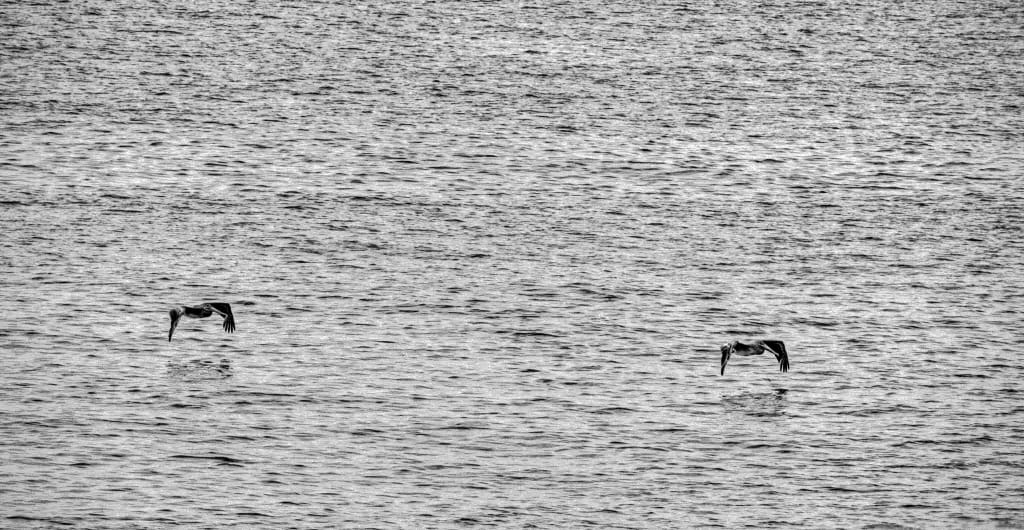 Have you ever wondered about that small voice or gut feeling you have sometimes? My story has a message and them both; a belief in God and a strong gut feeling got me through a rough situation without a warning. But that's the way it's supposed to happen. The message is simple, listen to your gut and that small voice when it's strongly telling you to move from a bad situation.
The story starts in a small-town bar with me looking for love in all the wrong places. The man I met was the big strong type who had all the bouncer characteristics, and at first, he made me feel safe. He treated me well and never made me feel that I wasn't loved. We were married, even though I knew we were on a road to bad things; I loved him so much. We had fun together and he hadn't mistreated me; he was a little wild though. I, like every other woman who marries this guy, thought I could change him. After several months has started to slowly change; his priorities weren't the same. He started spending time with other people, staying out late and speaking differently to me. He liked to get loud, and drinking was his favorite pastime, along with fighting anyone. I had a small child, and I was becoming more and more afraid that his behavior would affect her. I tried to talk to him but all he was interested in was his next beer and the next race.
The voice in my heart and my gut were telling me to leave, but I was questioning how and where I would go. I was afraid of what my family would say and if they would be willing to take us in. Trying to keep it quiet was going to be a problem, and getting things in order would take time as well. I made calls and talked to a few friends who knew what the situation was for advice and the consensus was the same; I would need to leave quietly while he was gone. It was the week before Labor Day 2003, I had made my final call to change my beneficiary for my life insurance policy. I left work that day and took my daughter to soccer practice; thankfully she was leaving with her father that night. I stopped for gas as my plan was to leave to visit my brother in NC, but I got a call from my husband—a call that would change my life. He told me that I needed to get to him ASAP. When I questioned him because I didn't want to go—I wanted to continue with my plan—he began to scream at me. I became afraid and did as he said; I turned the car around to go there. While on the way he continued to scream at me and then it happened. I lost control of my truck, it flipped six times and landed in a ditch on top of a fire hydrant. Luckily the people coming from the other direction stopped to help and heard him yelling; they took my radio and told him I was in an accident. He suddenly appeared pretending to be concerned. That was the last time I saw him until I was discharged from the hospital seven days later. During that time, he took money from my account and came to visit me once but only stayed long enough to tell my mother that my purse was with his mother. After I came home, he refused to stay with me, so my daddy stayed for a while. I asked him to stay but he told me that going to a race in AL was more important.
My response was, "I'm leaving, and I won't be here when you get back." He didn't believe me.
I left him while he was gone. I've never been back and can say that it was the best move I've ever made. I don't have to worry about being mistreated again and the voice in my heart and my gut feeling are at ease.