See You Next Lifetime
Soulmates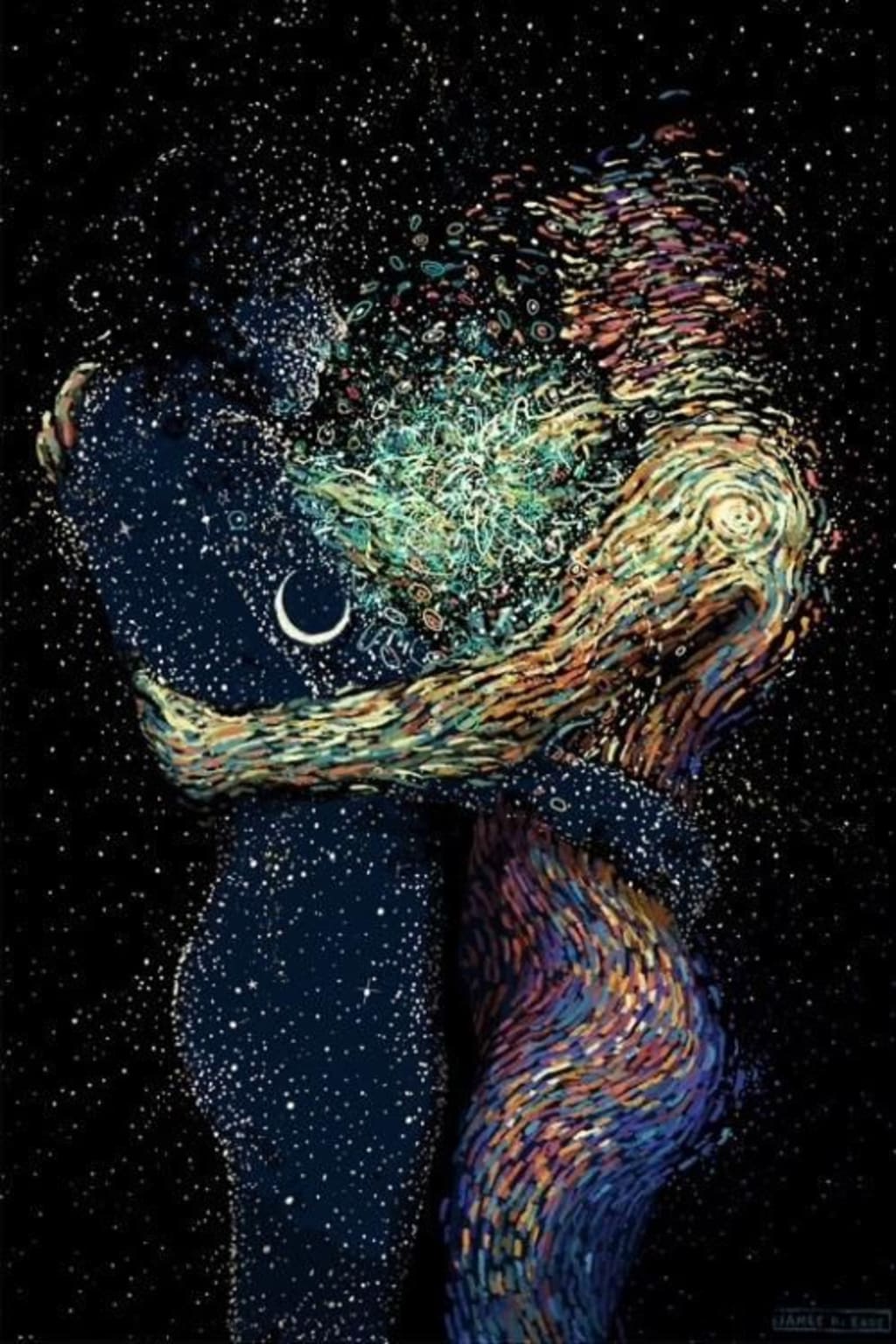 You ever spot a stranger from across the way and feel drawn to them, as if their eyes are reminiscent to your soul? Or when you meet someone for the first time and an instant connection sparks as if you've been friends forever? OH! Or how about when you meet someone so perfect for you, the feeling they bring is just indescribable? You aren't held back or afraid of being your divine self because everything is effortless with this person. They're pure, genuine, and real. You're telepathically connected to the point where you finish each other's sentences or they reach out to you in the exact moment you're thinking of them.
I feel ultimately blessed to say I've experienced these connections at some point, but the topic of soulmates is certainly a debatable one. Do you believe in soulmates? Do you believe that there is only one type? Do you believe that there is only one person made for you? My obsession with energy, connections, science, astrology, etc., is just not something to be reckoned with.
I used to believe that there was one person out there made just for me. Our souls were destined to meet at some point in order to continue to live our love story generated from a past life. But then I became older, I began making connections with so many new people and realized maybe that isn't true? I have friends that are indeed my soul sisters. I've met strangers who spent limited time in my life exchanging secrets and sharing advice about life and the cosmos.
But how can you decipher the differences between these in-explainable connections? I've got you!
TWIN FLAMES
A twin flame is just that. You're one other half. Most times people aren't lucky enough to meet this individual in this life, but you def have before. Twin flames reflect back to us our every flaw, our strengths and weaknesses... just like a mirror. Meeting your twin flame can be a dream come true or your worst nightmare as most of these relationships start off a bit rocky and extremely intense. In due time though (this can last for years) these relationships grow through the purging and purification's to become empathetic, and filled with unconditional love.
KINDRED SPIRITS
These types of relationships can be transpired through anybody you meet. Even a pet, or piece of Mother Nature that brings you a solid connection. You vibe on the save wavelength, and you have a lot of things in common!
SOULMATES
You tend to connect on a deeper level with these individuals vs. a kindred spirit. This person will generally be your best friend! You share everything with them and it's a possibility that this to can be a romantic relationship. Soulmate relationships can include soul teachers, soul companions, and soul friends. They will always bring out the best in you and push you to be the best version of yourself.
*sighs* Despite how temporary and intense some of these connections can be, I think it's a beautiful thing to be gifted people who can understand you and help you through this treacherous path of life and through all it's different stages. They're little presies to us from the universe, how you handle them is solely based on you.