RelationSHIP or RelationSHIT
Which one are you in?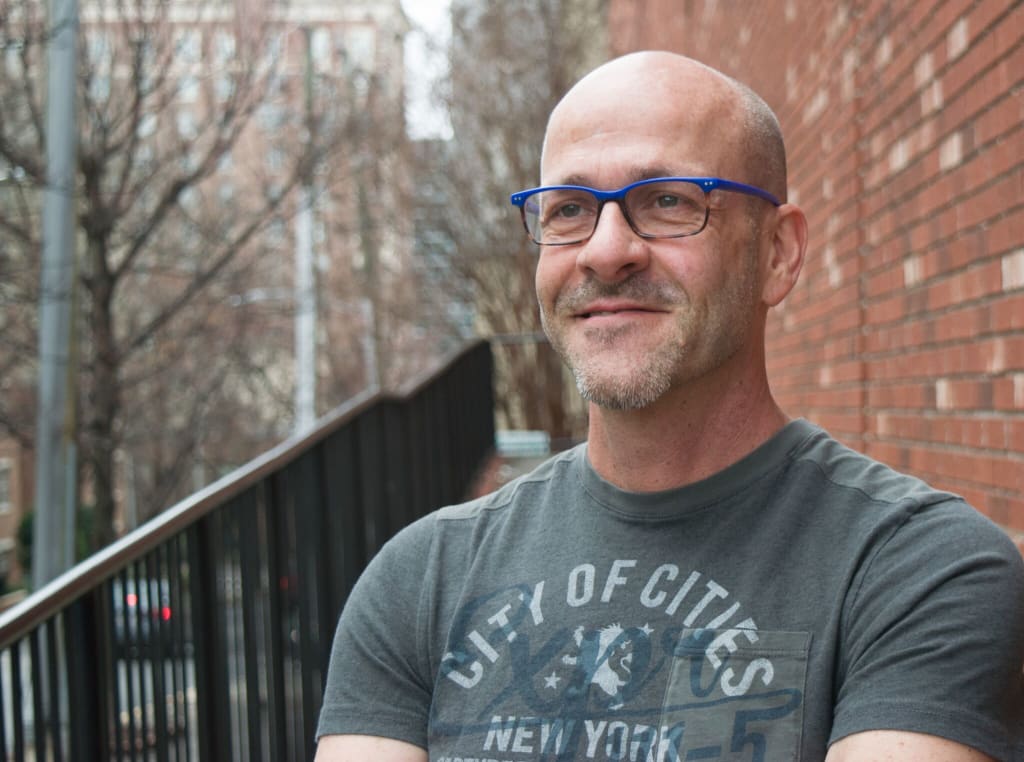 So you have been with your husband, wife, partner, or significant other for five years, 10 years, 20 years, and counting. Is that a good thing? Why do you stay? Are you happy and fulfilled in the relationSHIP, or is it a relationSHIT? I have certainly experienced both in my lifetime.
I have noticed that we take great pride in how long we've been with someone. We wear it like a trophy. We announce it to everyone. "We've been together for 10 years."
If you are happy and fulfilled in your relationship, then it is a beautiful thing. But why do people continue to stay when they are not happy and fulfilled? Why do we stay in relationSHITS?
I was in a beautiful 18 year relationship with an incredible person. We, too, would often boast about how long we had been together. We were so proud of that. The truth is, the last two or three years of the relationship, we were nothing but roommates and friends. The romance had long faded. There had been no real sexual intimacy in years.
The loss of romance and sexual intimacy left us both feeling some sense of emptiness. Everyone wants to be held. Everyone wants that affection and human intimate connection. Somewhere along the way, we had lost that. So why did we stay together and continue to just go through the motions?
Sexual health is part of optimal health, making sexual intimacy a very important part of relationships.
We finally got up the courage to talk about it, and admit the truth instead of pretending. We decided to let each other go and give each other the freedom and opportunity to find that romantic love again. It was incredibly difficult, but turns out, it was the best thing that could have happened for both our lives. And we did it because we loved each other. We decided to stop pretending we were lovers because we weren't anymore. We still loved each other and still do to this day. Just in a different way. He is part of my family and one of my dearest friends on Earth. I cherish him and his beautiful new partner.
It is the same in all our relationships in life. I talked with one of my nursing colleagues yesterday who expressed unhappiness in the relationship with her job. I asked her, "What keeps you here?"
Her reply was "fear." I encouraged her to step out of her comfort zone and trust that the Universe (God) would always have her back. She was miserable in the relationSHIT with her job.
We often cling to longevity. We place great value on longevity at all cost. I too value longevity, but not at the cost of my happiness. I had gotten really good at pretending to be happy in my 18 year relationship, especially when we were around others. It was far from the truth. I was empty and void, and so was he.
I talk to people everyday who are frustrated in their relationships. They say there is no excitement in the relationship. No affection. No intimacy. People who are in committed relationships proposition me for sex regularly. They admit that, "I haven't had sex with my partner, husband, wife in years." They admit to being unfulfilled and unhappy in that area, yet they stay and pretend that everything is awesome.
Are you in a relationSHIT? Flush that relationSHIT down the toilet and make space for that beautiful relationSHIP. If you are in a relationship, continue to nurture it, cherish it, adore it, respect it, and give gratitude for it.
About the Creator
I am a Registered Nurse and Writer. Writing is my passion. I have been consistently writing a blog on my website at vinceshifflett.com for 3 years. I would be humbled and grateful for your support and feedback.
Reader insights
Be the first to share your insights about this piece.
Add your insights