Recovery: After the Storm
Texas Winter Storm 2021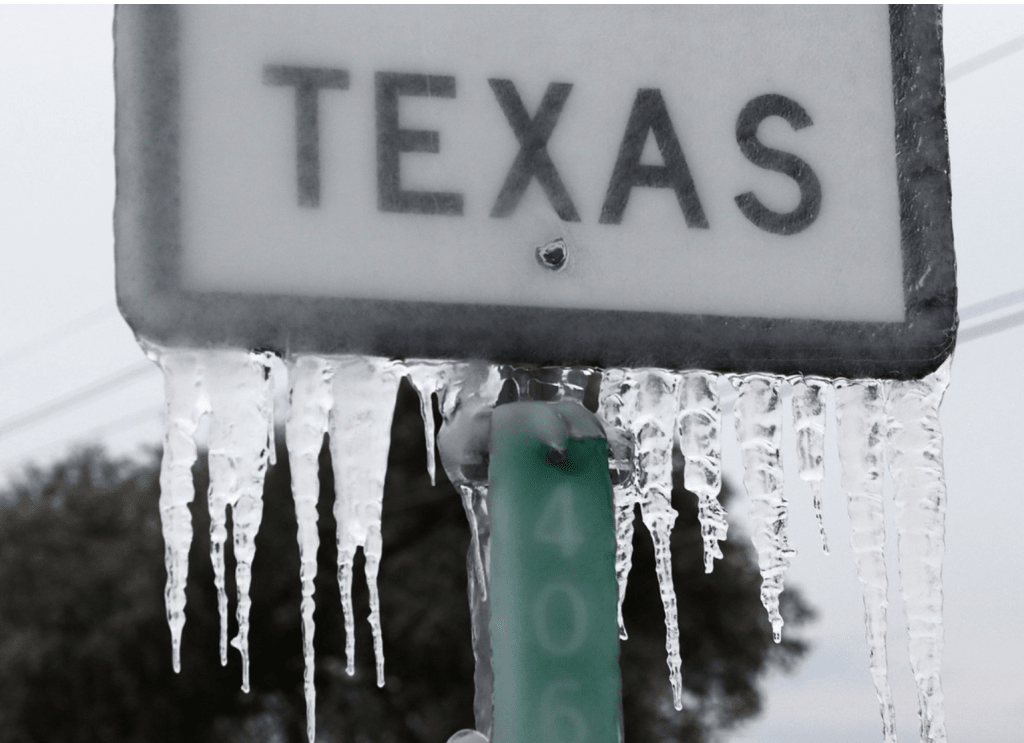 On Valentine's Day 2021 - it was supposed to be another day to celebrate another year of love. Instead, it was the beginning of the worst week one could imagine.
After several days of meteorologists forecasting the worst winter storm in years, it finally hit! However - we were not ready for what came next.
The entire state began to receive notices regarding energy conservation, electric and natural gas. Notices turned into actionable "necessities" identified as "rolling blackouts" to help protect the state's power grid. They were said to last 15 - 45 min at a time. We were told if we experienced a blackout for more than 60 minutes to report. Rolling blackouts turned into controlled blackouts for extended hours. Controlled blackouts turned into days without power. No power turned into no water and or frozen pipes. No water turned into an entire state in crisis. Families were only told to prepare for frigid temperatures, stay off the roads, and allow it to pass. The energy companies decided to throw a massive sinking curveball in the mix.
Food was not an issue at first. We were prepared to hunker down and cook for however long it was necessary. Several years ago, we had a snow storm that locked us in the house for over a week. The difference, we had power and water. After the 2011 storm, Texas was advised to winterize power resources to maintain their functionality during unusually cold temperatures. ERCOT said they did, but clearly did not. Nonetheless, Texans began to fight for food that did not require cooking. Texans negotiated with people around them to ration so we could all have essential resources like gas, milk, and bread. Texans began to seek heating options that caused death to some families, children included. A young boy froze to death in his room. Texans lost their homes due to fires from seeking alternative resources. Texans left their homes, amid a global pandemic, to seek shelter, warmth, and food in homes of families, friends, or at warming centers. I wonder what the COVID numbers will look like in Texas after the dust settles. Texans returned to their homes to find a flood from busted pipes. Texans cried as they narrated their stories on social media. Texas men cried on television because as the head of the household, the provider, they could not do anything to change the situation.
Personally, I am grateful that I was without power for only 36 hours (yes, this was likely on the short end compared to many). The temperature in my house reached sub 30 degrees. We could see our breath in the air in the house. We are a family that engage in outdoor sports, so thank goodness for hand warmers, warm socks, pants, jackets, hoodies, scarfs, hats, blankets, and a personal "Mr. Heater." We definitely camped indoors and right as we thought we may have to make different choices, the power returned. We lost water in a shower and one sink, but not in toilets and tubs. Again - we were fortunate.
The Recovery
I know the aforementioned will hit home with empathetic people. Trust me, your empathy will be needed beyond the storm. Now - Texans have grabbed their boot straps and started up the road ahead.
1. Help Thy Neighbor. Until everyone is back to normal, the best thing to do is to ask and help one another. If there's something that you see or know is available, tell each other. For example, where's gas? Where's hot food? Who's a trusty carpenter, plumber, etc.? Where's water?
I've witnessed men grilling and neighbors providing free BBQ plates to the entire community. One lady fed over 1000 people from her front door, a hot container of homemade chili. And there's nothing like Whataburger. They were open the entire time to serve the community.
Schools will open. Kids will return and some, coming from homes still in crisis. I am sending snacks to school with my children and PPE. Families may be short or have lost all resources. Students and teachers may be hungry or just need help. We can't expect everyone to just forget. Be willing to help where you can.
2. Patience is a virtue. You have absolutely no clue what an individual may have experienced. Be patient and trust what they tell you. It's not for you to judge or question. Yes, some people will not do the right thing and may take advantage of the situation. It's not your place to question, Trust their communication and be patience with the recovery process.
3. Lend an ear. I would strongly encourage you not to ask about the experience. If you are an educator, do not make it an assignment to talk about what happened during the winter storm. I still "panic" when my TV blacks out just going to commercial. PTSD is real. We have yet to fully turn on all lights in the house. My children are afraid to. They want to conserve energy in fear of losing it again. We have no clue what an individual may have experienced. However, if they demonstrate a need to "vent," just listen. Allow them to tell their story.
4. Help. People need water, gas, and in some cases - safe and comfortable places to stay warm - yes still. They may have an entire family. If you can donate to organizations to help pay for hotel rooms, etc, please do so. FEMA is the state, however still help if you can. Donations can be made to Our calling, Texas Relief Hub, American Red Cross, Salvation Army, Bread of Life and so many other charities supporting communities.
5. Accountability. What occurred in the State of Texas is unacceptable. We have a responsibility to be prepared. At the same time, our level of preparedness comes with accurate knowledge. We depend on state officials to ensure we are protected. It starts with your vote. Please vote. I've read several stories of pending investigations and or lawsuits. I've also read consumer response, which demonstrates an extreme lack of confidence in accountability. A federal investigation is supposed to occur. Hopefully, it will include an action plan with measures to ensure a situation like this does not happen again. An action plan with clearly defined processes to protect equipment and a system for monitoring on a semi-annual basis to ensure preparedness for winter and summer (the peak times for electrical usage in Texas). Kind of like how we maintenance our A/C units. 2 x per year, things should be checked (at least). An action plan that clearly defines whom is responsible for each step in the process. An action plan with several steps to consider worst case scenarios. For example, if Y, then X. An action plan that regulates fair electrical cost to avoid gauging of consumers. An action plan that requires clearly defined information, affording consumers the best opportunity to make an educated decision about the electrical reseller they use. We just need a sound executable action plan and accountability system.
This was the start to 2021 in Texas. We will never forget.