Planning a Gay Stag-Do
Whether you call it a bachelor party, a buck's party, or a stag-do, marriage equality means that gay men can no longer escape this pre-wedding tradition.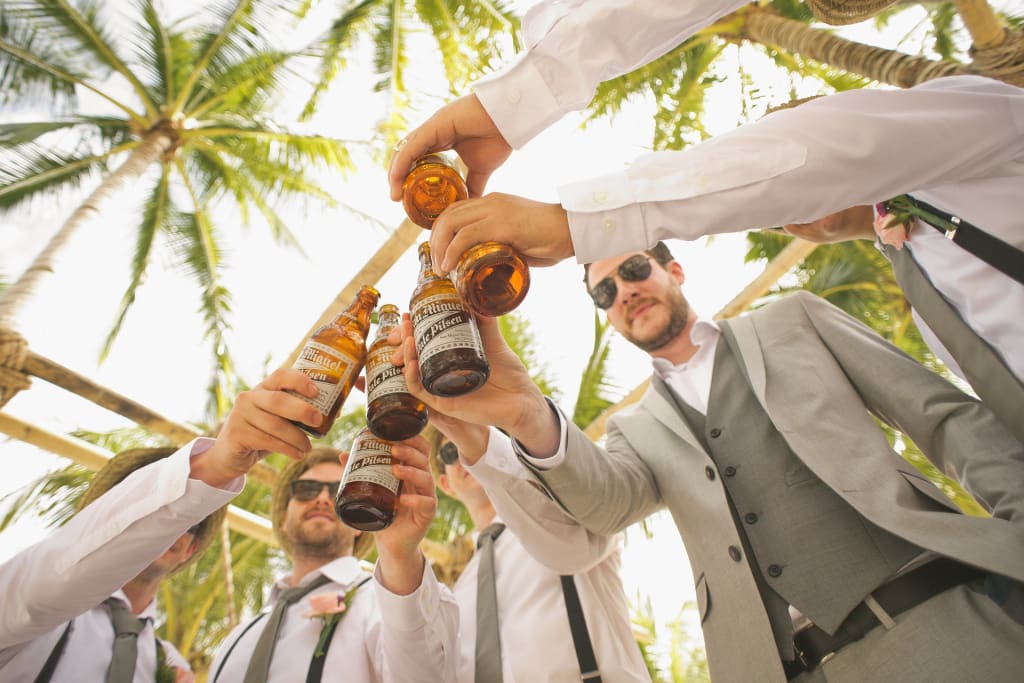 If you live in a country that has embraced marriage equality, there will probably come a point in your life when it seems that suddenly all of your gay friends are getting married.
Putting aside the philosophical and political debate as to whether this is a bold step forward for equality, or an example of internalised homophobia translating as heteronormative aspiration, in practical terms you're going to have to roll your sleeps up and get involved in the required pre-wedding rituals.
Some places call them a buck's party, or a bachelor party, but for the purposes of this article I'm going to go with stag-do.
The stag-do is an interesting tradition. Essentially it's a chance to celebrate a guy's last moments of freedom as a single man before submitting to the restrictions of married life.
Traditionally, the male friends of the groom-to-be get together, get the guy as drunk as possible, and look for ways to completely humiliate him.
Thankfully, most stag-dos that I've been to recently have moved on from the excessive drinking and ritual humiliation, but organising a group of people to do anything remains a bit of a challenge — wherever you are in the world.
If you do happen to be tasked with organising a stag-do, here's a quick guide to help you ensure that you've fulfilled your obligations.
Consultation
While most grooms-to-be will be happy to have some elements of surprise as part of their stag-do, it's sensible to have at least an initial consultation to make sure that you're not completely missing the mark in terms of the event that you're organising.
Get a broad idea of the type of weekend that your friend would enjoy, the kind of people that they want to be part of it, and anything that is definitely off-limits – this initial framework will at least give you a good starting point for your planning or cross some options off your list.
One of the complexities of the gay stag-do is that some couples may want to combine their stag-do celebrations, to have a joint event. There is some logic to this – chances are they will have mutual friends – but a joint stag-do should be avoided if at all possible. This isn't the engagement party – this is when the groom's closest friends get together for a final bonding experience before the dynamics of marriage changes things.
The guest list
This can be tricky, especially if your groom-to-be has a broad circle of friends or lots of different groups of friends that haven't really mixed previously.
While your guests don't all have to know each other before the event, it's essential that you have a group that is all going to be on the same page in terms of activities undertaken and the general vibe that you're going for.
Try and limit the group to around ten people, and exclude anyone who you think won't enjoy what you've got planned.
One of the points of negotiation that you might have to tackle is if the groom-to-be would like to invite women to the stag-do, or a mix of straight guys and gay guys. If at all possible, you should try and limit the guest list to a core group of gay guys – you're probably going to want to go to a gay club, or talk about stuff that gay guys will get. Not a disaster if that's not possible, but this is what you should be aiming for.
The location
For many people, a stag-do is a great opportunity for a mini-break abroad somewhere. This can definitely add to the experience, but does create an additional layer of complexity in terms of the logistics.
Try and keep things as simple as possible. Short flights, easy transfers, walking distance to key activities wherever possible.
You'll also need somewhere that has easy access to alcohol, and ideally easy access to some sort of gay bar or club. Somewhere warm and sunny is ideal – think villa on Mykonos rather than remote cottage in the Cotswolds.
The activities
You need to choose activities that everyone in the group can be part of and are fun to do. Try and avoid choosing activities that are solely based on drinking — there's bound to be plenty of that regardless.
White-water rafting is a good way for the group to work together; horse-riding is good fun; a drag queen make-up tutorial will give you some laughs; or something more sedate like a wine and food tasting course. It doesn't really matter what you do, as long as you're doing something together that everyone can enjoy.