Picking Up Jackie
Heading to the Restaurant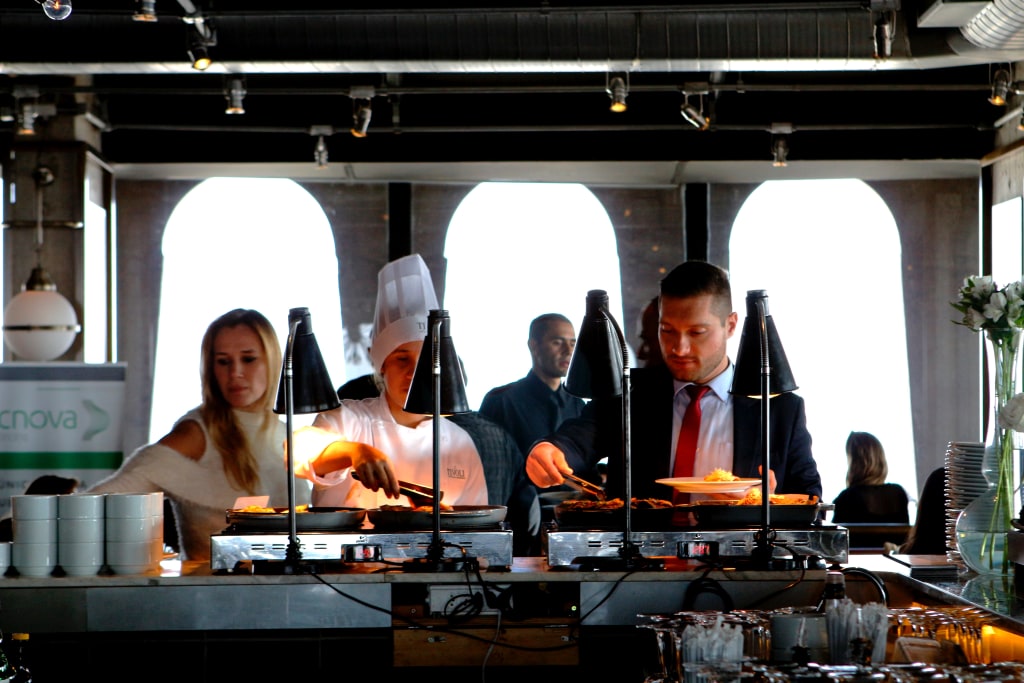 Picking Up Jackie From Her House
As I pull up to Jackie's house, I notice someone in the window peeking out. The person in person in the window is her little sister. She must have heard me pull up to the house and now she is letting Jackie know that I'm here. I get out of the Mustang, walk up to the door, and ring the bell. As the door opens, I'm expecting it to be Jackie so that we can go to the restaurant to eat. No, it was Jackie's mom. She had this big smile on her face and asked me to come in. I reluctantly obliged her request because I already was nervous, but to be inside her house was even more nerve-racking. I'm not sure if I mentioned this but Jackie grew up in a wealthy family. Her mom was a doctor and her dad was a lawyer. The house was a two-story house with a basement. There was an in-ground swimming pool (which is where Jackie got her burn).
While standing inside the house, I noticed that her dad was standing a bit further behind Jackie's mom. He motioned for me to come closer to him and I'm thinking to myself oh heck no, but I obliged his request. He looked me straight in my eyes without any emotion on his face and said, "so you're going to the dance with my daughter?" I said, "yes sir". He then said, "so what are your plans with her?". I then explained to him that I was going to take her to dinner then right after dinner we were going straight to the dance. He nodded his head in agreement I suppose. He then walked to the open front door and saw the car I was driving. Looked back at me and said, "nice car. I bet it can go really fast." I let him know that it was my dad's and that I am driving it like it was made of glass. I didn't want Jackie's dad to think I was going to do some drag racing down Main Street which there would be no way I would do that. He then walked back to where I was standing and proceeded to tell me that he didn't want to get a call in the night saying that his little girl was hurt. At this time, I think I was sweating bullets. I was so intimidated by Jackie's dad. I don't think he ever lost a case that he took and I can see why. His stare would make anyone confess. I was just wishing Jackie would come down the stairs so that we could leave.
After a bit more ribbing by Jackie's dad she finally started to descend the stairs and oh boy she looked absolutely memorizing. Her dress was a full-length dress but strapless. As I mentioned before it was a light blue and there were ruffles in white around the sleeve area. She had two-inch heels on and her blonde hair was up. As she got to the bottom of the stairs, I let her know that I had a corsage for her. I opened up the container that it was in and said, "it goes around your wrist". I'm glad it was that kind because I didn't know if I was going to be able to pin it where it needed to go especially with the 'lawyer' watching my every move. After Jackie put on her corsage we started to leave, but then her mom said "wait, I have to take some pictures." I started to roll my eyes, but with my back turned. I didn't want Jackie's parents to see that, however, Jackie did see the rolling of my eyes and I thought she would have been mad but she actually let out a laugh and thought it was funny. I then also started laughing. Jackie's mom and dad looked at each other and I think they thought we were crazy or something. We stood by the front door while Jackie's mom took some pictures. As we were leaving and walking to the car, Jackie's dad yelled out the door to be careful and reminded me that I needed to bring his daughter back by midnight. I opened the door for Jackie, she got in and we left. As we were driving to the restaurant, I turned to her and said, "I didn't think I was ever going to get out of there alive. Your dad scares the heck out of me." She then said, "oh he's a teddy bear. He wouldn't have done anything to you, I think." "You think?", I said. She hesitated for a minute, looked up as if she was thinking really hard about something, and then burst out laughing. "You are so gullible. I'm just kidding", she said. I started thinking about the reply and I said, "about the not doing anything to me or the you think part". She looked at me and measuredly said, "don't worry about my dad. He likes you. If he, didn't you wouldn't be taking me to the dance. He was just trying to be all tough." Okay at that point, that statement made me feel a little better, but I was still a little freaked out.
We pull up to the restaurant and I let Jackie know not to open the door to get out, that I would open the door for her. I get out of the car and walk around to the other side of the car; open the door and she gets out. We head on into the restaurant.