The Moment of Truth
Truth will be told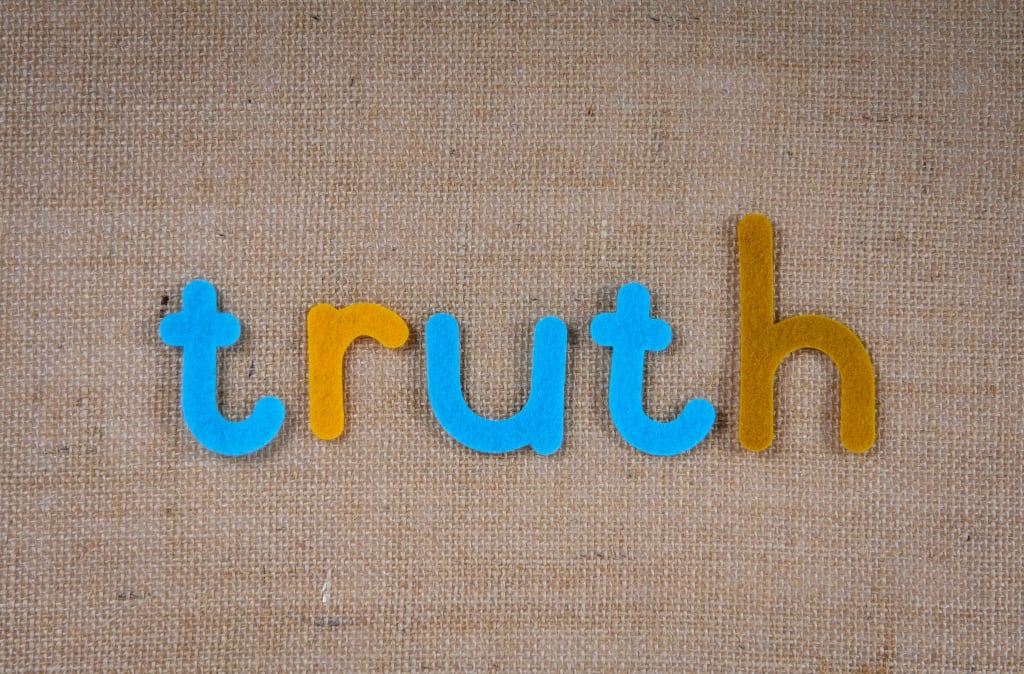 The Moment of Truth
Jackie came to the phone and said hello? This was it. This was the moment I will hopefully know what is going on but do I want to know? I mean this could literally be the worst day of my life if she says something that I don't want to hear. I said, Jackie? Jackie replied with a hello. I said I didn't see you at school today, is everything okay? Jackie hesitated for a bit before answering and during this hesitation, I started to get a knot in my stomach for I just knew the worst was about to happen. I just knew that she was going to tell me that going to the dance with me was going to be off that she was going to make some type of excuse. I didn't want to hear what she had to say. I thought of just hanging up the phone but I knew that finding out now would ease the blow later. Jackie said, "I'm sort of embarrassed to say this to you". Oh boy, here it comes. She said, "Yesterday I laid out by my pool to get some sun in and I must have lost track of time. I sort of got sunburned on my front side. I look like a lobster." She let out a big laugh as if it was embarrassing. The only thing I could think of saying was, "are you alright?" That was a stupid question, of course, she's not alright. Jackie then preceded to tell me that she skipped school today so that she could apply ointment to the burned spots on her body plus it really hurts when I move, she said. I then asked the question, "so are we still going to the dance Saturday?" I'm not sure at this point if I want to hear the answer. She said, "of course, we're going to the dance. That's why I stayed home today so that I wouldn't be in pain for Saturday." Ok, the problem was just averted. I let out a big sigh of relief but not close to the phone. I didn't want to have to explain to Jackie why I did that. I then asked, "are you going to be there tomorrow?" She replied with a yes and that she will meet up with me at my locker.
I hung up with Jackie and literally started yelling and jumped up and down in jubilation. My sister comes running into the room and was a bit perplexed at what I was doing. I think she thought something was wrong. I told her that nothing was wrong and that I am still going to the dance. It's not off! It's still going to happen! My sister still was clueless about what was going on as I didn't explain to her the whole story. I went to my room, closed the door, and sat at my desk to work on homework. Instead of working on my homework I just kept thinking about being arm in arm with Jackie.
The next day is here and it is homecoming day along with the dance on Saturday. We're expected to win the football game because the team we are playing hasn't won a single game yet this year. I got to school a little bit early. I don't know exactly why other than I was excited to be there.
As I was standing at my locker, I got a tap on my shoulder. When I turned around, I was a little shocked at what I saw. It was Jackie, but that's not why I was shocked. Her face, legs, and arms were burned with a slight pinkish reddish color. I said, "OMG. Does it hurt?" She said that it was still a little tender but it wasn't bad. She said that only the front side got burned so if she tans it will look kind of strange. I said, "OMG I didn't even think about that." As I was thinking about it, I started to laugh. I couldn't help myself. It was kind of funny. She slapped me on the arm (playfully, I think) and told me to stop laughing, that it wasn't that funny. I apologized to her and let her know that everything was going to be just fine. She then asked if I was going to be at the game and I said that the only reason why I would go to the game would be to watch her cheerleading. She said that she wouldn't be doing much cheerleading as the sunburn was still a bit tender but she was going to be at the game regardless. The bell then rang in the school which signified that the classes were about to begin so she started down the hall, turned around, and said with an ultimatum, "You better be at the game or the dance is off." She said that with a smile so I knew she wasn't serious, I hoped anyway. I reassured her that I was going to be there.
I don't believe I paid much attention to any of my classes because I couldn't keep from thinking about Jackie. I am just glad that she is still going to go to the dance with me, but I have to wait one more day before that is going to happen. I think I can wait at least one more day.