Orisa Birthday #4
A Modern Oya Story by iiiYansaje T. Muse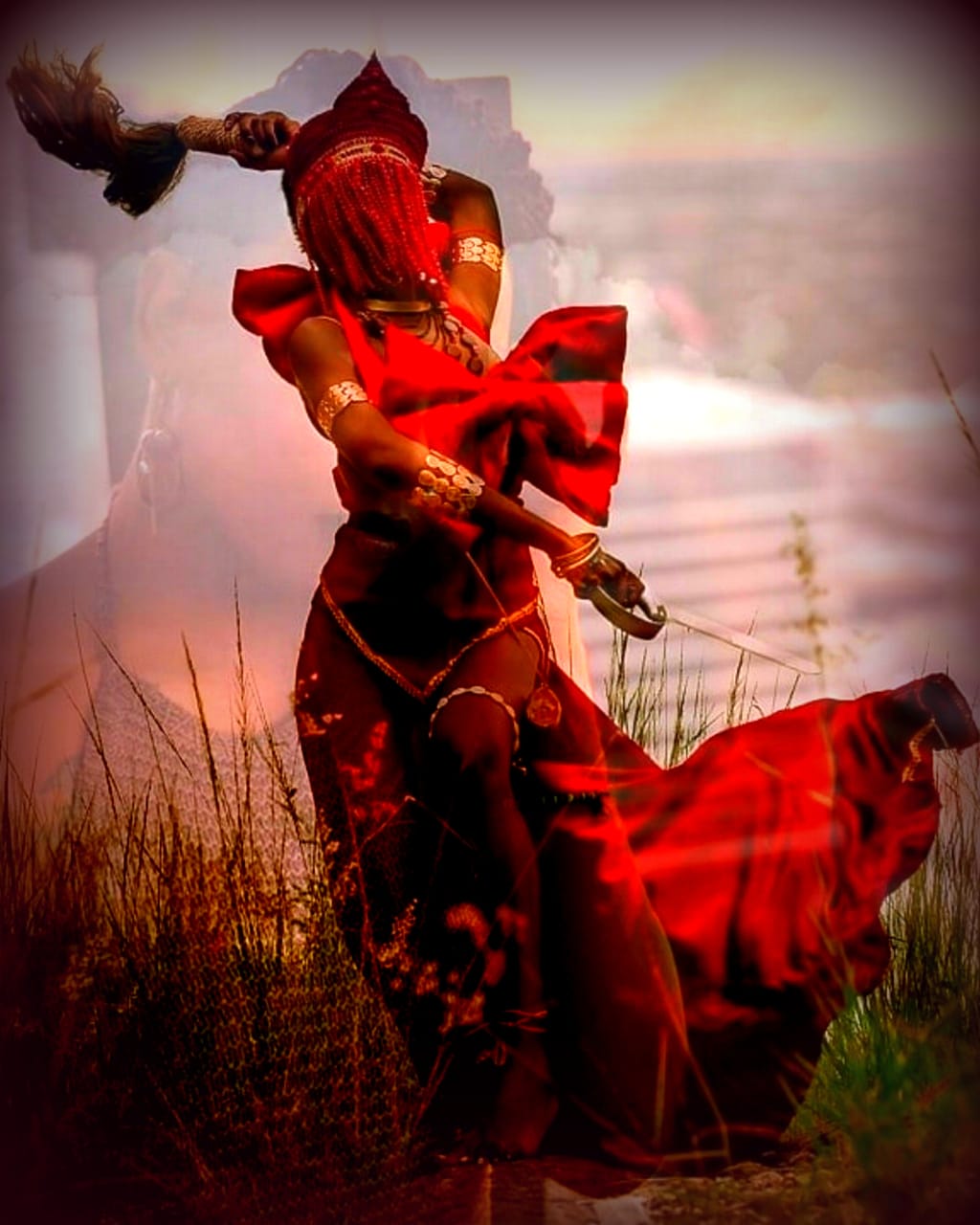 Pataki. Oni Mi Ojo Riru, Owara Merinla, Odun Egbawa Metadilogun, Merindelogbon Awon Ojo Igba Oye. Translate: Diary. Today is Wednesday, October 11, 2017, 26 days into Autumn Equinox.
Its the season sacred to the ancestors, as well as the season that my flesh began to knit in my mother's womb. Numerically, the day vibrated on a 13/4, the same as my life path number. A pattern in the date reads "111." Tonight is a night of destiny. The moon is waning in my rising sign of Cancer, sent to take away my old life to make way for a new one. Its Libra season, the season of my moon sign...the moon rules Cancer, too. The energies of the Divine Feminine are tide high tonight, and I am prepping for the night that changed my life forever. By sun I strung ilekes, as Sango bellowed from a deep place within. My insides are doing acrobatics. My heart is pounding almost louder than the African drums. Nightfall. Baptisms are waters of rebirth, and this one was intense. My vision was obscured as my eyes opened wider in the other realm. Swaddled in white for purification. Oya had long claimed me as Hers, and this night, she crowned me as one of Her priestesses. Interestingly, I was carnally born on Oya's ruling night, just before daybreak. It was in the same neighborhood in which I was being crowned Iyalosha... Greater Third Ward Houston Texas. Tea drank...the candles out. A smile in the dark. It is done.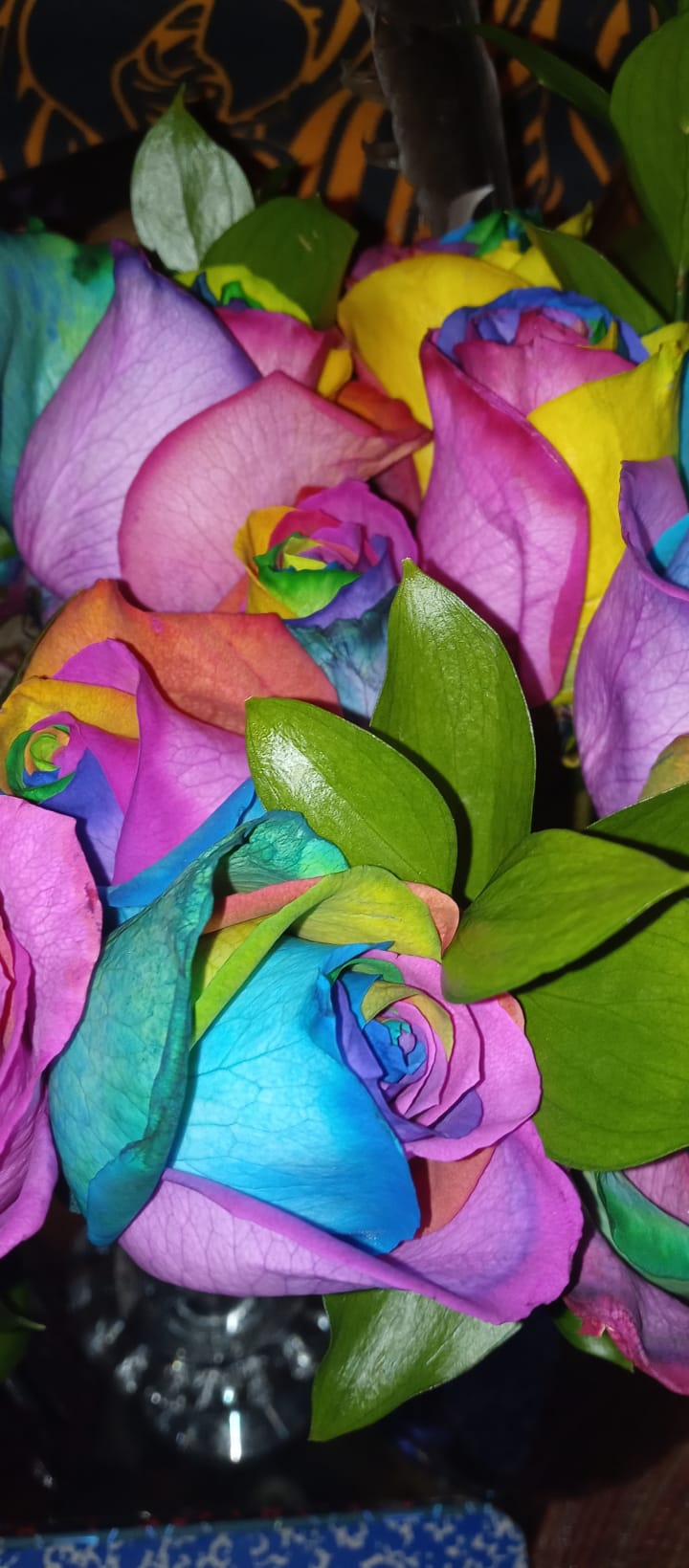 Pataki. Oni Mi Ojo Aje, Owara Merinla, Odun EgbawaMokanlelogun, Merindelogbon Awon Ojo Igba Oye. Translate: Diary. Today is Monday, October 11, 2021, 26 days into Autumn Equinox.
The day vibrated on an 8, the number of infinite energies. The moon is waxing in Capricorn, and Saturn is at play. The 4 appears again, so I hold a special celebration to give thanks. I am reflecting on a 4 year journey of priestesshood of Oya, and my spirit is as vibrant as two dozen rainbow roses! A stronger, more settled, self- aware woman who overcame many odds stares back in my reflection. I prepared a purple feast of three courses. There was a fruit course of moondrop grapes, plums, and shaved beets touched in red wine. The salads were full of purple lettuce, sunflower seeds, olive, and raspberry vinegarette dressings. The main course consisted of a colorful black bean soup, tri color quinoa, sauteed eggplant with red onion, and roasted hen. Water and wine to quench the thirst.
The feast was held in a nice living room setting at the Shrine of the Black Madonna, complete with a special musical playlist from my self-created radio station, 222.9 The Mothership. I invited a select few, and the guest attendance totaled out to 9. Perfect. Representatives of both of Oya's husbands (Ogun and Sango) were in attendance, as well as two sons of the drum (Sango and Obatala), two dear friends of longevity, my village mother, a respected elder, and my former psychology professor turned spiritual family. We sat down together at one long table, with centerpieces from my autunm collection of bottle paintings. The perfumed flowers came from the memorial service of she who birthed me as a poet, Eloise Turner. It was my way of having her present, and showing gratitude for her role in my life. We enjoyed orisa conversations, our spiritual journeys in general, the role Oya plays in our lives. I shared two poems. One was from my very first book, "Crying Diamonds, (2008, 2019)." The poem was "Anonymous Letter." The other was from my most recent publication, "EVO: Evolution of a Woman: Chapter 9: A Storm the Whole Time, (2021)" The title of the poem was "Within." The evening concluded with a drum tribute. To see them come together in this special moment in time truly brought my heart joy! Tonight presented a time to reflect on the blessings and lessons of the past, to celebrate life in the moment, and place a future in a more clear perspective….and that's what Oya does. She brings consistent change, and mine have all been for the better. I give thanks to Egun Mi for guiding my journey, to Oya for choosing me to be Her daughter, vessel, and priestess, to Sango for keeping my inner fire burning, and most of all, to my Ori for being open to listen, receive, and apply. Ase.
Ase in Love,
iiiYansaje T. Muse
Iyalosha Odujinmi Oyabunmi Funimole Abimbola
Reader insights
Be the first to share your insights about this piece.
Add your insights