Online Dating
Online Dating
Is online dating good or bad?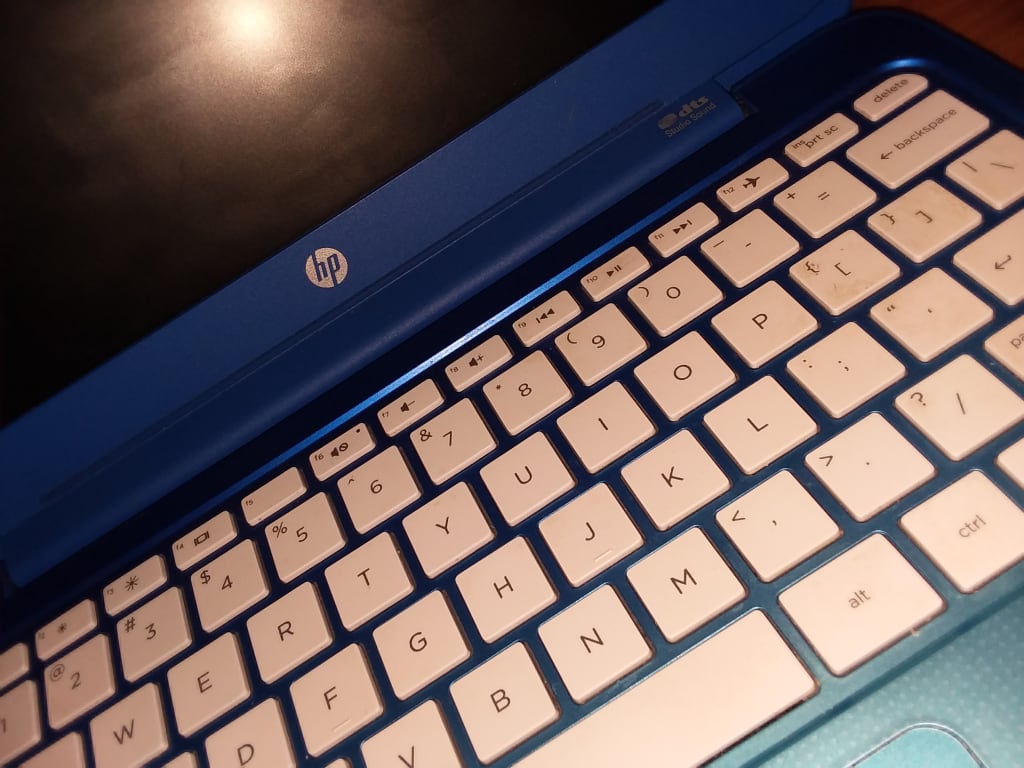 For many years, individuals would meet each other through mutual friends, work, or school. That all changed 20 years ago when online dating sites were made. Dating websites were created to help people meet each other through the internet. Meeting people online is looked down upon by many individuals, but others like the fact they can start a relationship just by swiping. Online dating is an easy way to meet people and start a relationship.
Online dating was made to make it easier for individuals to meet each other. For 20 years people have been using the internet to meet each other. There are many dating sites people can use, but no dating site is alike. Some dating sites focus on a variety of qualities. Plenty of Fish is a dating website that different types of people use, while Farmers Only and Christian Mingle focus on a certain kind of person. Dating sites that focus on one type of person help users find their perfect match. Sites like Plenty of Fish do not help people find their match, but users must search on their own. Match and Plenty of Fish allow users to look at profiles by themselves. Other sites such as eHarmony and Chemistry only let users view those who the site matches them with. These differences allow users to have a choice on what type of dating site to use.
Dating sites have become a popular thing for millions of internet users. Some of the popular dating websites, like Match, have made online dating a multi-billion dollar industry. There is a variety of dating sites for users to meet people. Some of the most popular websites include Zoosk, Baddoo, and Our Time. The highest-ranking website is Match. Match has over 35 million visitors each month. These millions of visitors and users are what made online dating websites a multi-billion dollar industry.
Many individuals who have tried online dating say it is a great way to meet people. An online relationship survey stated that "one in 10 adults who used online dating, and nearly 60 percent of internet users, say it is a good way to meet people." Online dating is a way to meet people quickly and easily. Instead of going out to meet people, an individual can sit at home. Individuals can stay home to find a great match. From experience, many relationships that start online result to marriage. A survey conducted by eHarmony showed that marriages that got their start online are less likely to break up. According to Rosenfield, there is a problem with this survey, because eHarmony did not think of the individuals who did not have internet to meet online. The survey only focused on individuals with internet access, instead of everyone. Couples with out internet met traditionally. Therefore, Rosenfield thought the survey was incorrect.
Users from dating sites will hire dating coaches to help them find the perfect match. Dating coaches will make a profile, post your pictures, and even be involved in helping with your conversations. A customer will spend about $2,000 to meet someone. Dating coaches have became a big part of online dating. Many coaches make a living just by writing profiles for dating users. Lisa Hoehn is a dating coach, who owns a business based on a fixing user's profiles. Lisa started her business, Profile Polish, in August 2013. Her business is growing rapidly, and she is making a great living by helping users make profiles.
Some individuals disagree with online dating sites for many reasons. Many individuals looking for a relationship like to meet people the traditional way, and they do not agree with meeting people online. Other individuals who disagree with online dating think it is not safe for people. Maria Coder is an individual who disagrees with online dating. Coder thinks it is not safe, because of scammers and predators. Though websites have their security, scammers can find loopholes to the sites. Dating sites can have people who fake who they really are. They can lie on the questions and have fake pictures. As a result, some people disagree with the idea of meeting people online. Other individuals disagree with dating sites because of all the users trying to get money from hopeless romantics. The internet users who use dating sites for their financial needs are called romance scammers. Scammers like these come from all over the world, but most scammers are from West Africa. Besides scammers, online dating sites can also be very expensive. eHarmony costs more than $39 a month, while Match.com is over $25 a month.
Dating sites have security to block scammers, predators, and felons. Though sites have their security it does not always protect users. It is not only the dating sites responsibility to protect users, it is also the customers responsibility too. Carole Markin is an individual who agrees with this. Markin is an individual who used Match.com. She met a man on the dating site and went on two dates with him. During the second date she was sexually assaulted and decided that night to do a background check on him. That is when she found out her date was a felon. He had six sexual offenses. Markin did not blame the website, but the man who assaulted her. She stated in her article, "internet dating site users must take personal responsibility and exercise caution when online dating." These protections are limited. While they help, users must use precaution when online dating.
Relationships are what we make of them. Some individuals make online relationships work, but some can not. While many people make traditional relationships work, and others do not. There are many examples that prove relationships can work through both online and traditionally. In my experience, online relationships can be helpful, but they are also dangerous. It is up to the users to be responsible while searching for a partner through the internet.
Dating websites are very helpful to many users. There are many reasons on how dating sites help people. Some individuals have busy schedules, they do not have time to go out and meet people. Other users just do not want to meet people in public. While some dating sites can be expensive, like Match, others can be free. Plenty of Fish is free to all users. There are many scammers on dating sites, but it is the users job to spot the scammers. Dating websites do provide security, but it is also our responsibility. A large proportion of couples met by online dating. From experience, dating sites can lead to very successful relationships.
dating

Courtney Keller
My name is Courtney. I am nineteen years old. I love to read and write. I am currently in college hoping to improve my writing skills. I would like to thank you for taking the time to read my articles.
See all posts by Courtney Keller →