My Own Reflection of My Breakup
I didn't know it was possible, but I've changed a lot compared to the start of the year.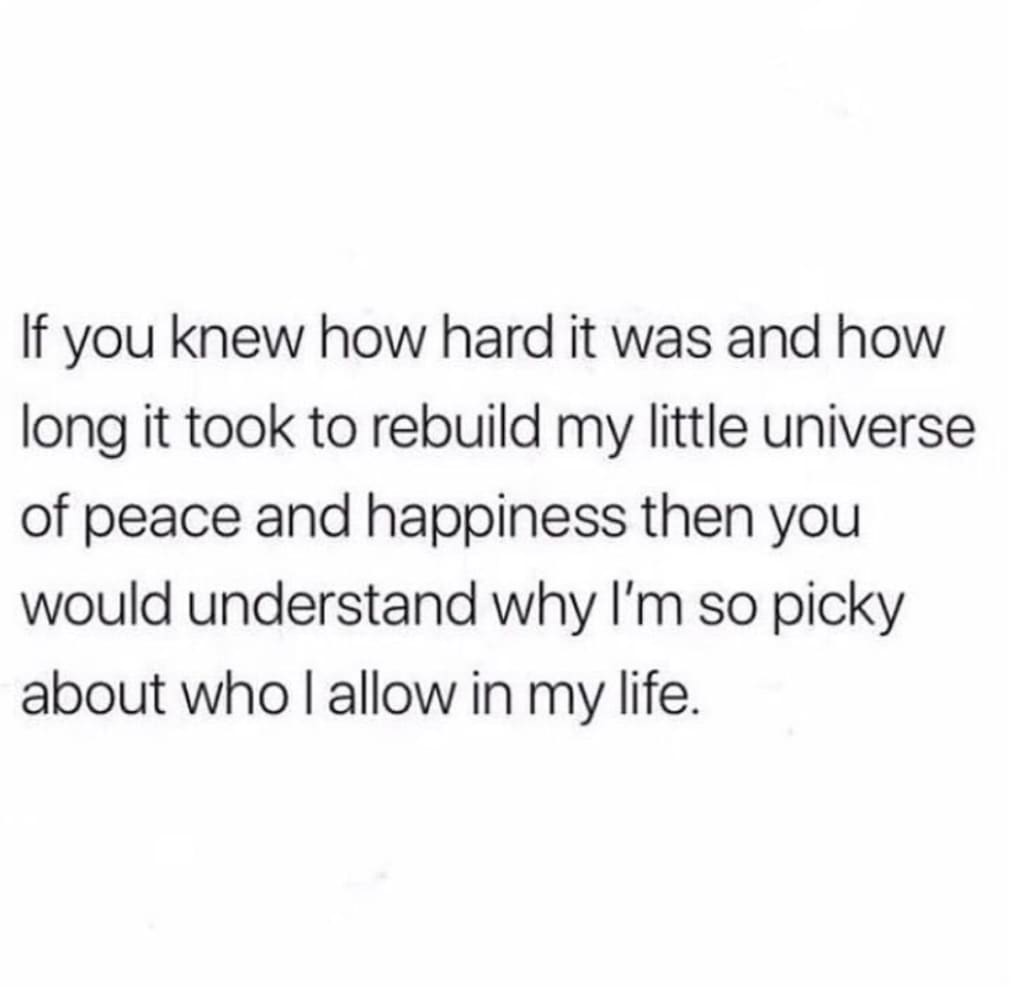 In the beginning of the year, I was unemployed and depending on my ex-boyfriend. We were both in a toxic relationship, and he's not the only guilty party. I depended on him too much and used my depression against him. I'm grateful that our relationship ended, and I think him cheating was what it took for our relationship to truly end. I did have feelings of dissatisfaction with the relationship, but I was too afraid to let go because I thought I wouldn't be able to find someone else who would accept me. I wish that he didn't need to cheat, but if he had tried to break up with me, I know I wouldn't have accepted it. Even after the fact that he cheated, I still wanted to be with him. I kept trying to call him, and I feel that he was being entertained watching me call and text a lot. It seemed that he had a lot of fun doing drugs and spending time with his new girlfriend while I was trying to cope on my own, because my own friends decided to be there for him and were annoyed with how depressed I was.
I had to seek help from the suicide hotline, and to buy my time I started working harder at the job I gotten in the middle of the year and also decided to apply for a second job. I also started going to the gym because I had lost a lot of weight from not eating for a month, and started eating a lot more. I'm at a much healthier weight, compared to that I was 140 pounds before the breakup and now I'm at 115 pounds.
I also decided to put myself out there and signed up for the app Bumble, it's a lot better for girls because guys can't initiate conversation. It's a funny story, but that's how I met my boyfriend. I'm grateful that I met him. My ex-boyfriend would always tell me that a guy who's affectionate and reassuring does not exist, but my boyfriend right now is exactly that. He always asks for consent even for small things like a kiss. I never knew that I would find a boyfriend, and while I am still improving, I know that I should not take anything out on him or have any doubts. It's a new relationship, and I hope to take the lessons from my ex to this new relationship.
I truly hope that my ex is happy now, with his new girlfriend. I wish that he would stop abusing drugs, but it's his life. I just hope that he wishes the same for me, he's finally stopped trying to contact me. It was from September to the end of October that he kept emailing me and calling me. I didn't believe that no contact would work, but with me stopping contact he realizes what he lost and it left him wondering why I stopped trying to contact him. I'm still not entirely over the relationship, but I hope to get over it soon. I hope that in my new relationship we can bring out the best in each other, and that it will help me to improve and love/prioritize myself more.
I hope you all have high expectations for the new year and if any of you need advice feel free to email me [email protected]