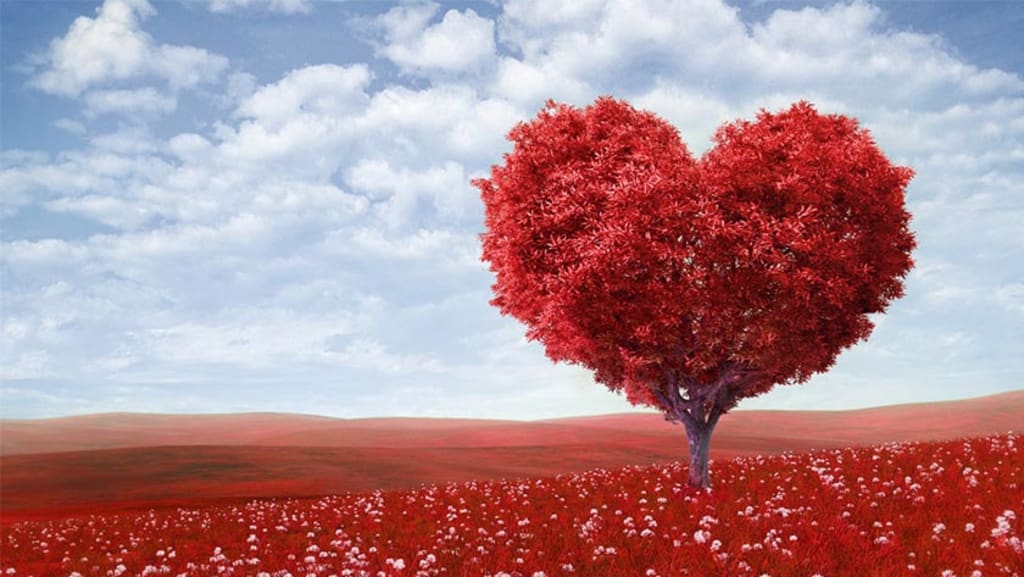 Ah, it is that time of year where Valentine's Day is approaching. If you are either in a relationship or you are single and ready to mingle, there is always the issue and pressure of spending money for the one you love, even if it is yourself. For the single people reading this, I used to get through Valentine's Day with a face mask, a bubble bath, and a good glass of wine or pop depending on how really broke you are.
This is an opportunity to treat yourself and for the folks who have a loved one. Well, here is some advice: money is no object. If the girl or guy you're with is only in it for the money, then they ain't worth the time, dear. For guys, I feel like there is a lot of pressure on Valentine's Day. Do you send her flowers to work? Nah, too expensive, but a nice gesture. Do you buy her chocolate? You could but the store did not have the right flavor. It is going to be on Wednesday... so take her to wings? Does she love meat such as steak and chicken? Then sure, why not? But, here is a list of cheap ideas for the expensive day.
Stay in. Yupm order from Skip the Dishes. Throw a fort together, watch silly romantic movies together, and buy some candy or popcorn and eat! you get to have some privacy, intimacy and fun.
Cook her food. You might not be the best chef in the world, but make her some sandwiches and light some candles and that is going to be fully appreciated by her because who doesn't love a candle light dinner?
Take her to her favorite fast food place or better yet? Denny's, it is affordable and it is always a good idea, also on Valentine's Day, the fancy restaurants will be busy for sure.
Buy flowers from a grocery store. That's it, attach a love note to it and ta-da! Effortless and beautiful and she will be tear up if you know what to write.
Cards. Cards are a great way of expressing oneself. Get one tear-jerker and she can love you forever. There are many love cards out there that make me feel loved. Trust me it's out there.
Dress up all nice and have a picnic on your living room floor. This was an idea a had come up with just now. That way you feel like it is a special day, but you don't have to actually go somewhere and pay for gas and then wait for a table and then pay for the food. This idea is much simpler.
Greasy pizza. Everyone loves pizza. It's easy to share and if need be you can split the cost.
Watch the sunrise or maybe sunset, but if it too cold outside, just cuddle up and watch some good old-fashioned Netflix and don't be that guy who is like "I hate romantic movies." So what? It's Valentine's Day, it's one day where you have to watch it.
Free Events are a thing. Check out the local free events going on downtown or in your area. I'm sure you will find something appealing to you. For you single people out there, there are a few events that are single and mingle. Check it out!
Hide secret notes all around your house with reasons why you love your partner/spouse/bf/gf; it will be a cute thing to do for you, it will be fun for both parties, maybe after each note you can steal a kiss.
Make hot chocolate together and cuddle by the fire to keep warm.
Board game night. Have a fun board games night with only two player games. Or create your own fun game.
Library movie night. The library has many great movies that Netflix might not carry.
A movie marathon. What a perfect way to celebrate Valentine's Day? Get your fave series and watch them all, all night long! And you can chit-chat during the movie as well.
I hit fourteen, just like the fourteenth of February! There you go, 14 great ideas to go!
dating

Ada Zuba
Hello! I am 25 years old and I have two older sisters. I love to write and finding new hobbies! my aspirations are to become a writer as well as living my life to the fullest. I love spending time with my little chihuahua!
See all posts by Ada Zuba →