Dating: Do's & Don'ts
Is He Interested in You or Are You the Booty Call?
Are you the booty call or are you his main interest?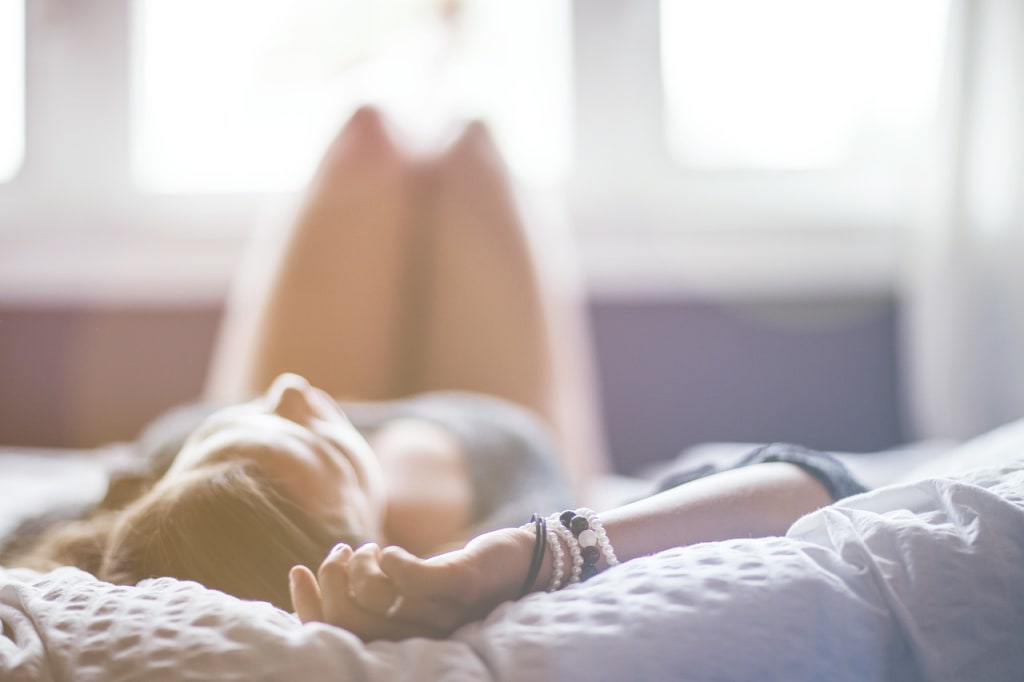 We as humans desire to have sexual relations with others. It's just in our nature. The difference is some of us want more than just a late night booty call once a week. Some of us want that connection and that chemistry before we even find someone attractive. Men, on the other hand, have been shown to have more booty call chicks than a relationship with a lady. Now I'm not knocking friends with benefits. I have a post on why that is B.S. Friends with benefits usually already have that connection, but they don't want that label because as humans we let a label define us.
Signs you are just a booty call are usually pretty clear. If he is blowing hot and cold, that could be a sign he is just scared of how much he likes you. (You can read that blog post here.)
Adult Date Nights- No, I am not talking about going out for drinks or your dates involving alcohol. I am talking about the other adult thing; sex. When your dates are always at night and it's always sex, you are a booty call.
Avoidance- If you bring up the topic of being exclusive he says things like "let's keep it the way it is" or "I don't want to ruin this." Sorry, but he probably has someone else and you're just a booty call because the other chick couldn't make it over there.
Ignores You- Have you ran into him in public and he just kept walking when you know damn well he saw you? You don't exist outside of the bedroom. If you text him during the day, you more than likely won't get a reply until late at night, if at all, at least until it is convenient for him.
Before/After Sex- There is never any talk. If it is, it's minuscule. There is also no cuddling, or hand-holding. Before sex, he usually is already naked when you get there, or strips down shortly after you arrive. After sex, he usually gets dressed rather quickly and finds an excuse for you to leave or him to leave shortly after.
When You Need Him- Did your car break down and he only lives five minutes away? He will have an excuse to why he can't help you. Men are natural providers for the ones they care about. Are you sad and he pushes your feeling aside? There is only one thing he cares about and that is that booty. So unless you need lotion rubbed on your backend, don't expect him to do much else for you.
Friends and Family- You won't hear much about them, let alone being introduced to them!
Verbiage- He will never use words like "we" or "us" or "future." In fact, it will always be "I" and usually talking in the present moment only. No future talk or past tense talk, unless it's about sex.
Now finally, the signs we WANT to fit into, the signs we are more than a booty call, right, ladies?
Date Night- Dates consists of you guys going out in public at a decent time, dinner and a movie. He is proud to be out in public with you and show you off.
Friend & Family- He tells you about his people and maybe will eventually you will be his plus one.
Verbiage- He will occasionally sneak in "us," "we," and brings up things about the future. Your conversations are more than just about sex.
He's There For You- You're sad or mad and you know he is just a phone call away and he will happily listen to you rant about your pointless drama. He will offer his opinion and help you feel better.
Public- If he sees you out in public he will yell at you from across the store just to get your attention and he doesn't care how loud he has to yell to grab your attention.
Shows Jealousy- Not the controlling kind. When your phone goes off at 11 PM when you guys are hanging out and he will make a comment like "oh, is that your boyfriend," it's his way of trying to get you to just freely tell him who it is.
The Little Things- He notices the little things about you, whether it's information you told him, like your favorite color. He will notice your hair or nails when you get them done.
I hope you fit into the ladder of the signs, but if not, kick him to the curb. You are worth more than a late night booty call. :)