I Appreciate You
Unity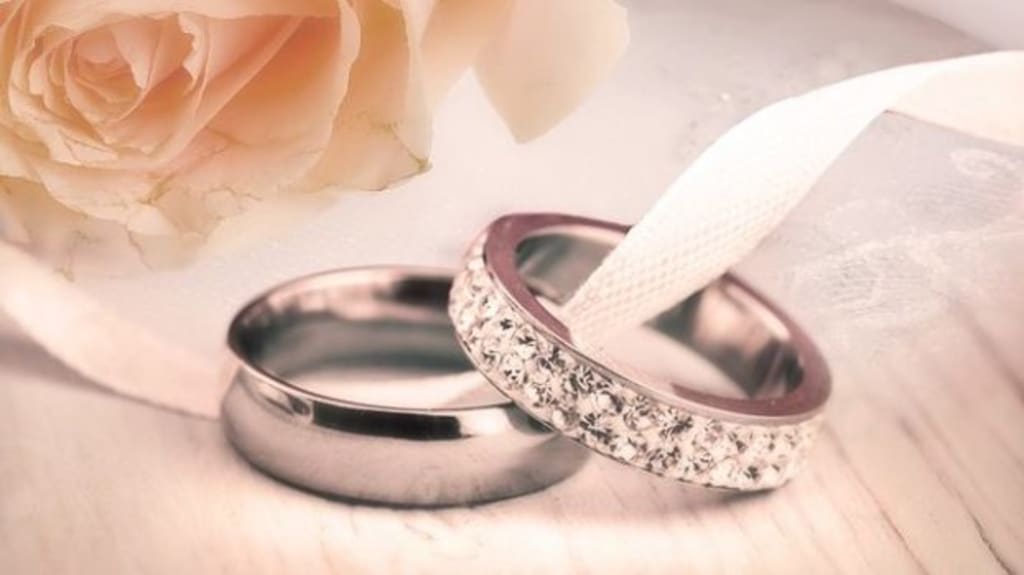 I, stood nervously, before walking down the aisle with my grandad on my side. As I waited, I could see my man and he looked so handsome. I knew he was anxious because of his smile. He had this look in his eyes that let me know his heart was racing. I can't lie I was shitting myself, I kept thinking I'm going to fall over my dress. However, I Happily made it down the aisle with no humiliations.
Saying I do, felt so real. The special part of getting married was knowing our unborn child was slowly growing inside me. I just couldn't embrace all these blessings, it was overwhelming.
I've been married for almost 6 years. I can't believe how rapidly the years have soared by. A lot has transformed in our lives, thankfully for the better. There has been experiences that's tested our marriage but here we stand.
My decision to wed the love of my love, was a decision that was true to my heart. I knew from the start that I would be protected and loved. A lot of questions run through my head prior to marriage, the contemplation really did exist: Can we build together? What will our love look like when we raise a family? Will he still love me in 20 years? Will our sex life always be on fire or will it go sour?
Luckily, I can say my love continues to grow. What reassures me that we will remain as one is the support I get from my husband even when it gets tough. He always loves me deeply. I've never felt a love so strong. I wonder how at times I depend on him for so much but yet he still makes sure he goes above and beyond. I always want to give him my all and do what I can and more, after all he deserves the world. It sounds all cliché and cheesy, but I wish I could show off my love to the world.
I know that I have my husband's arms to keep me safe. One touch of his hand and my soul ignites. Whenever he leaves, I can't wait for him to come home. He always has my back and I have his.
Aside from the love and affection, seeing him as a dad is a blessing to my eyes. Our child adores him and she's just like me, she can't wait for him to come home to play in her doll house and she wants to call him 100 times a day. The father and daughter bond is something I never had so I am happy to see my child experience this love.
I do get panicky when he seems down, or he doesn't want to talk as much. My insecure mind lets me down at the best of times. Thoughts of him leaving me for another or another approaching him and having a lot more to offer. I know it frustrates him when I repeatedly ask him about his many girls, that don't even exist. I have to train my mind that he is mine and that's that.
I appreciate all he continues to do for us, he is my own superhero. I look forward to loads more years together.
If you're out there and your considering proposing or your soon to wed, don't worry about a thing. Two people in love are better to face life with. We all know life can get lonesome and tiresome at times. I've promised my heart, to love him deeply forever and always.
The butterflies I had writing this is out of this world. Can't wait for him to read and know how much I love him.
I love you Coco.